Two years ago, Callaway relaunched the Big Bertha irons after years away from having their iconic name on a set. The iron set, which was reviewed by THP here, quickly became incredibly popular with major distance claims and unique hollow body design. That was back in September of 2014, and today Callaway is launching the successor to that line with the Big Bertha OS.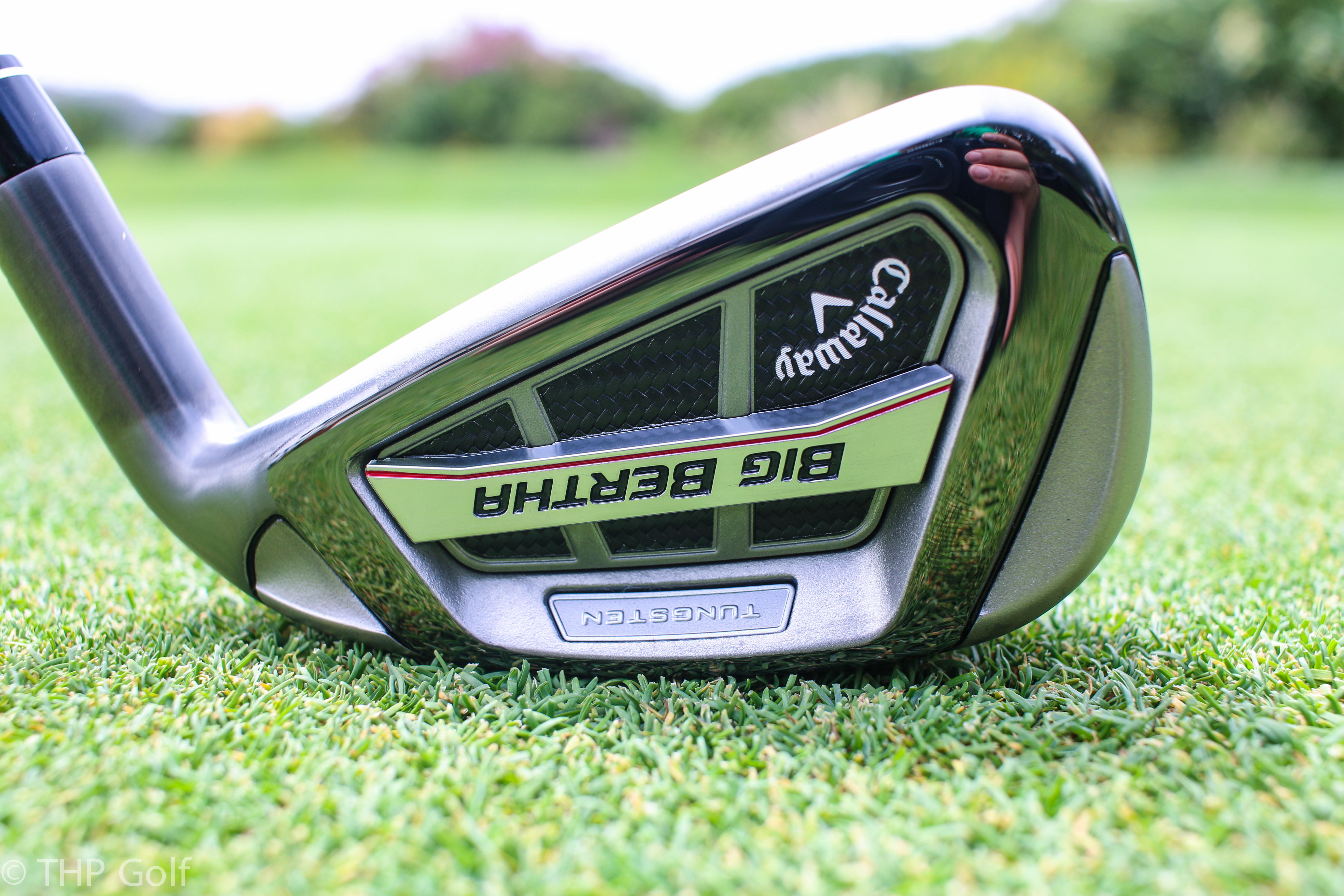 The Tech Story
Last week, THP previewed the new Callaway Big Bertha Fusion driver and it featured what the company calls "Exo-Cage". If you missed that, you can read more about it here. The Exo- Cage's combination of strength and light weight allows engineers to distribute more discretionary weight into strategic locations to promote forgiveness and to function more efficiently. In theory, this would promote more ball speed across all areas of the face.
Next Gen 360 Face Cup
Next-generation 360 Face Cup technology elevates clubface COR closer to the USGA limit to produce even faster ball speeds and more distance.
Higher Launch for Longer Carry from Tungsten-Loaded Standing Wave
Tungsten-Loaded Standing Wave technology in the sole lowers the center of gravity to promote a higher launch angle for longer carry and more ball speed on hits low on the face.
Control Features
Progressive Center of Gravity for Increased Control
Progressive Center of Gravity technology entails moving the CG location progressively lower in each head from the highest-lofted to the lowest-lofted, promoting higher launch and long carry in the long-irons and increased control in the short-irons.
The Specs
Steel Shaft – True Temper Speed Step 80
Graphite Shaft – UST Recoil 460
Grip – Callaway Universal
Extensive list of premium aftermarket steel shafts, graphite shafts and grips.
Pricing – $1,099 in Steel and $1,299 in Graphite
Jump on over to the THP Forum and join the discussion on these irons right now.
Photo Gallery