Before hybrids became as common in the golf bag that they are today, it wasn't uncommon to see players prepare for a long shot with a seven, nine, or even an eleven wood. While they have changed in popularity over the last decade, golf manufacturers still produce clubs of this ilk. Last year, Callaway re-introduced the world to the Heavenwood, which featured a club designed with a 7-wood loft, along with a shaft that was more suitable for a 3-wood. Building upon the success of that release, Callaway has taken the wrapper off of the new Great Big Bertha Divine Nine fairway wood.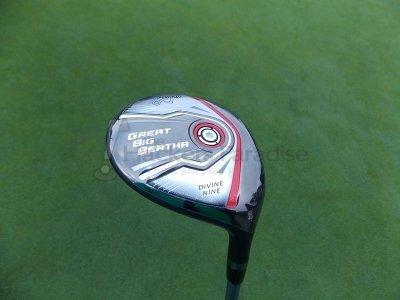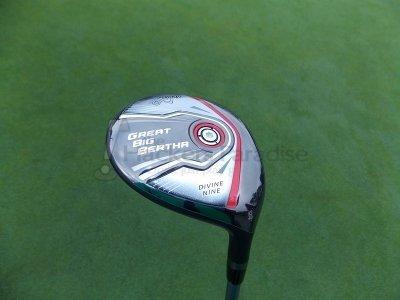 From Callaway Golf
The Great Big Bertha Fairway Wood is back, and it's leading us into a whole new level of fairway wood design. This is our fastest fairway wood technology with the Forged Hyper Speed Face Cup, and it's built for the ultimate in forgiveness and control. The ball speeds are high on center hits and off-center hits, and we've put in a bigger head and our Modern Warbird Sole so that it's easy to hit. We've made a breakthrough in our technology to get more distance and more playability for golfers.
Features & Benefits
High Ball Speeds From Cup Face Technology 
We're serious about giving you the most distance in a fairway wood, and we put in our Forged Hyper Speed Face Cup to show that we mean business. It's designed for high speeds that make the ball go a long way on center hits and off-center hits. 
 Ultimate Playability and Control 
The head is larger than our typical fairway wood, and that extra surface area leads to a higher MOI for more forgiveness. We also added our legendary Warbird Soleplate which makes the club easy to hit from a variety of lies with a mid-launching trajectory.    
 Special Heavenwood and Divine Nine Options
These two clubs have a unique combination and tighter dispersion than you might get from your regular club configuration. The Heavenwood (20.5* loft, 43" shaft) and Divine Nine (24*, 41.5" shaft) could give you the perfect gapping for your bag.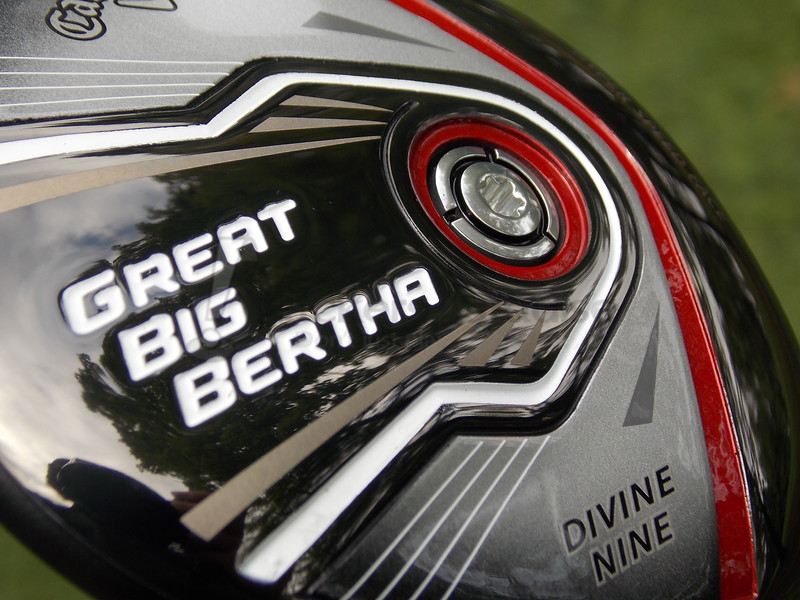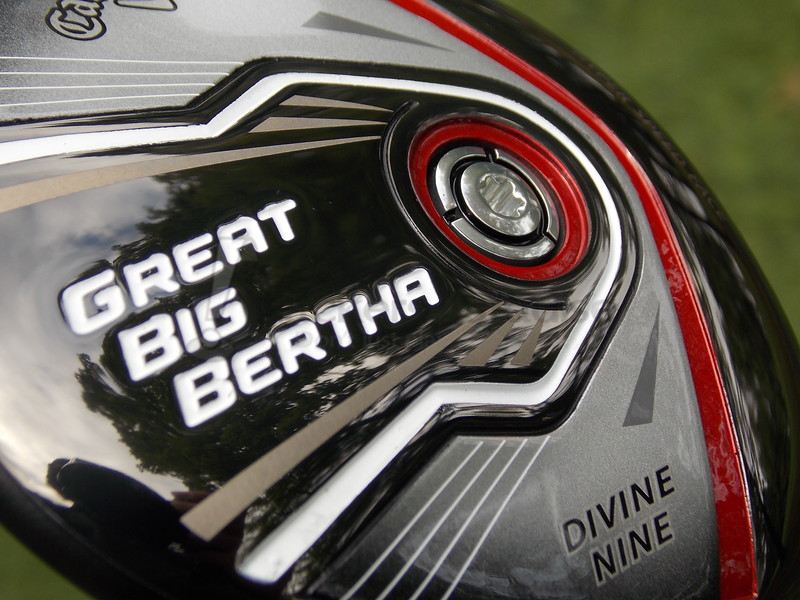 Testing of the Callaway Great Big Bertha Divine Nine took place over several rounds of golf and driving range sessions. The configuration used for this review was the Divine Nine paired up with the Mitsubishi Rayon Kuro Kage Black 50 gram shaft in regular flex. The Kuro Kage Black shaft is the stock shaft for this offering from Callaway.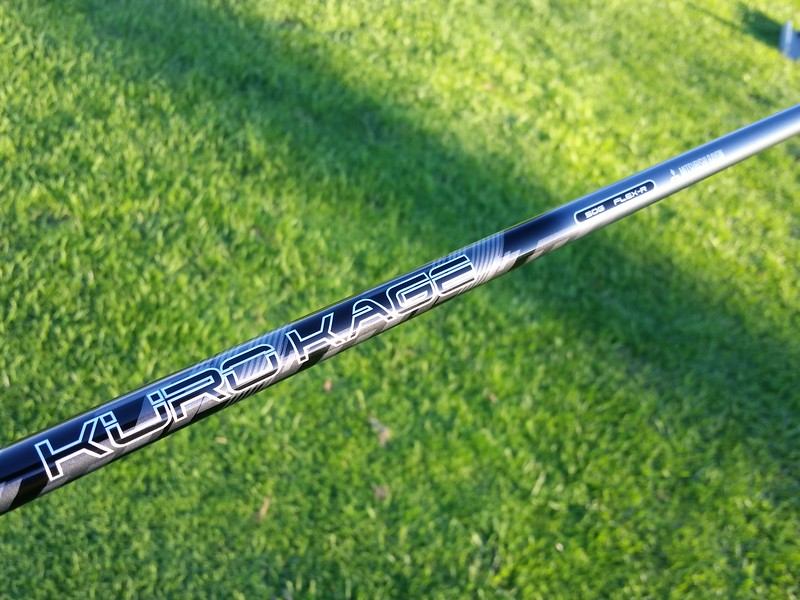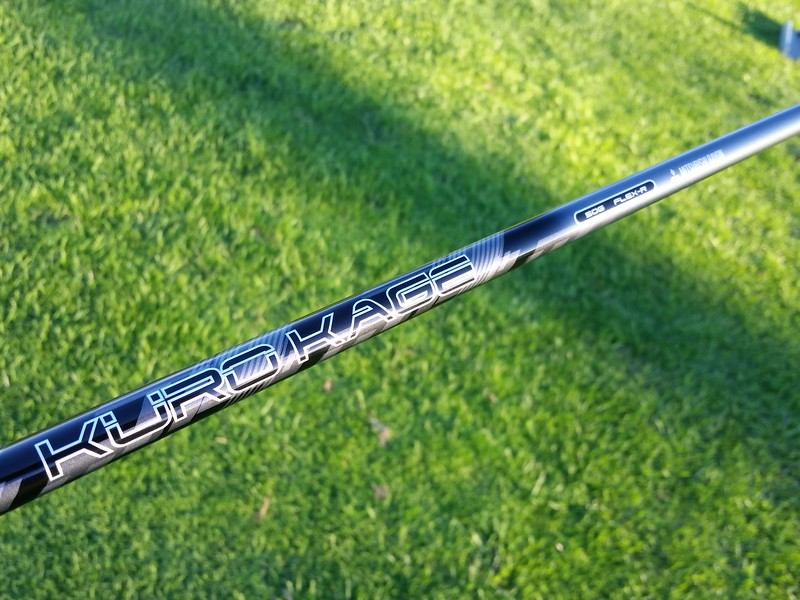 Aesthetics
While it carries a snappy name, Divine Nine shares almost every single aesthetic property of the Great Big Bertha Fairway Wood family. Setting up to the ball, golfers will notice that Callaway has continued on with the matte-black finish that can be found throughout the Great Big Bertha lineup. Similar to most of their heritage clubs, the company uses their "chev" logo as an alignment aide. On this club that alignment aide does not stand out by utilizing a contrasting color, but instead uses a raised logo that is covered by the same matte-black finish that is featured on the entire crown.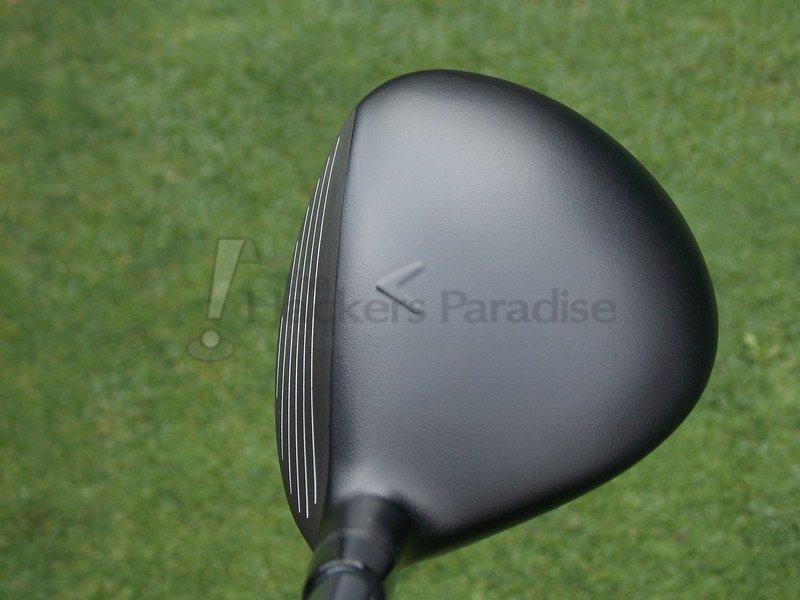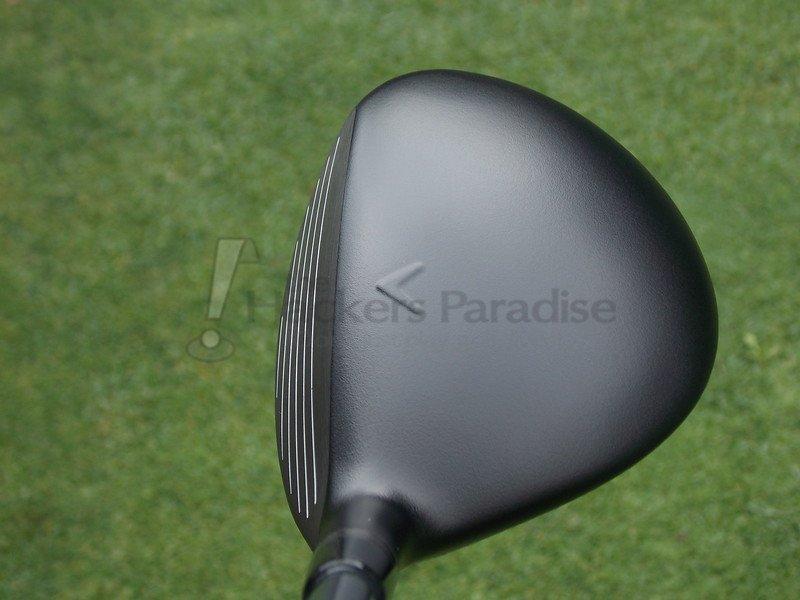 The centerpiece of the sole is a non-adjustable weight, which is used to help keep the center of gravity low helping to promote that high ball flight. Surrounding the sole weight is a mixture of red, white and grey colors, in what appears to be a lightning bolt design. Love or hate it, it's a design that easily grabs a consumer's attention.
One glaring difference between the Divine Nine and the rest of the Great Big Bertha Fairway Wood lineup is the fact that it does not come with Callaway's Opti-Fit adjustability. With a stamped loft on the club head of 24 degrees, consumers do not have the opportunity to take advantage of lofting up or down.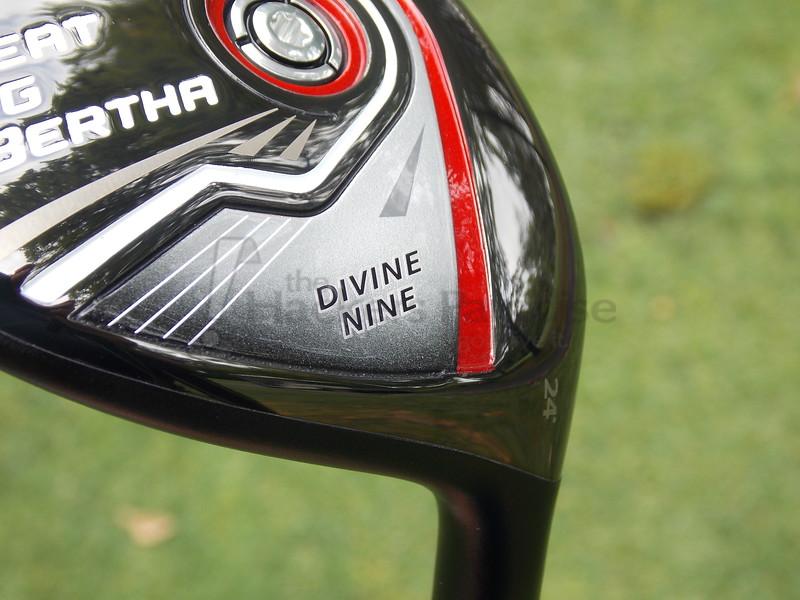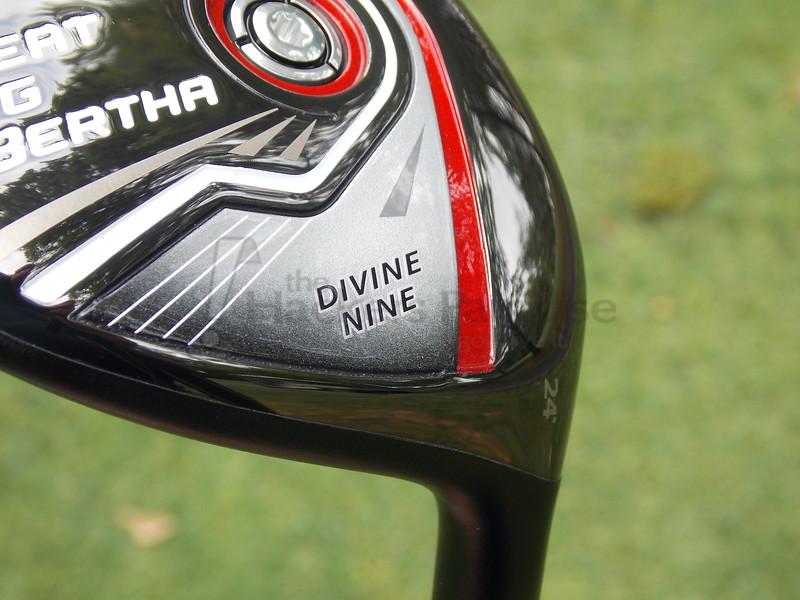 Performance
The days of carrying those two, three and four irons are disappearing. It is not unusual to get paired up with someone on the course that has multiple hybrids in the bag to make hitting long approach shots easier. Over the past decade, hybrids have really taken a strong hold on those spots in a player's golf bag. However, for those who struggle to hit hybrids or simply prefer to hit more of a fairway wood, there are still options on the market like the Callaway Great Big Bertha Divine Nine.
The biggest question posed when word got out about the Divine Nine was, "where would it fit in the bag?" Throughout the testing process it has shown to fit nicely as a replacement for either a weak four, or even some stronger five irons. However, just like when inserting a hybrid in to the bag, it's recommended that players test the Divine Nine to see where it best fits for their game.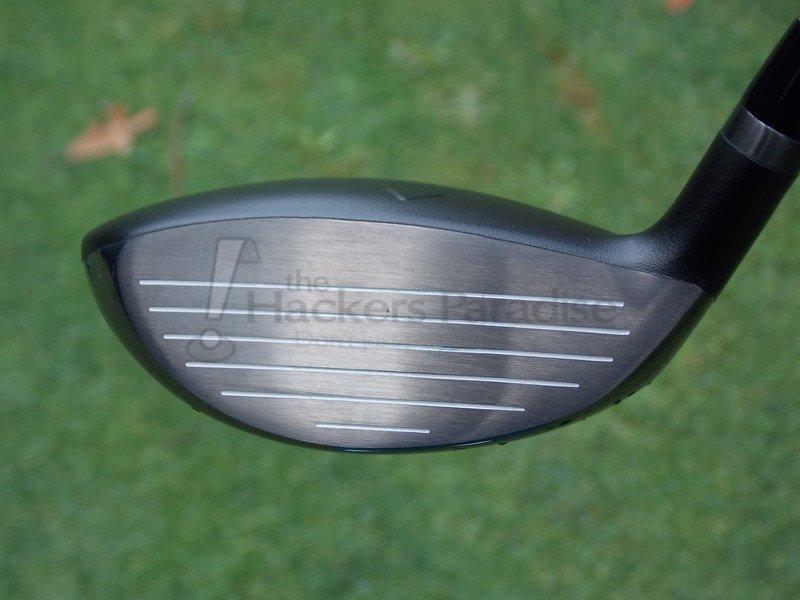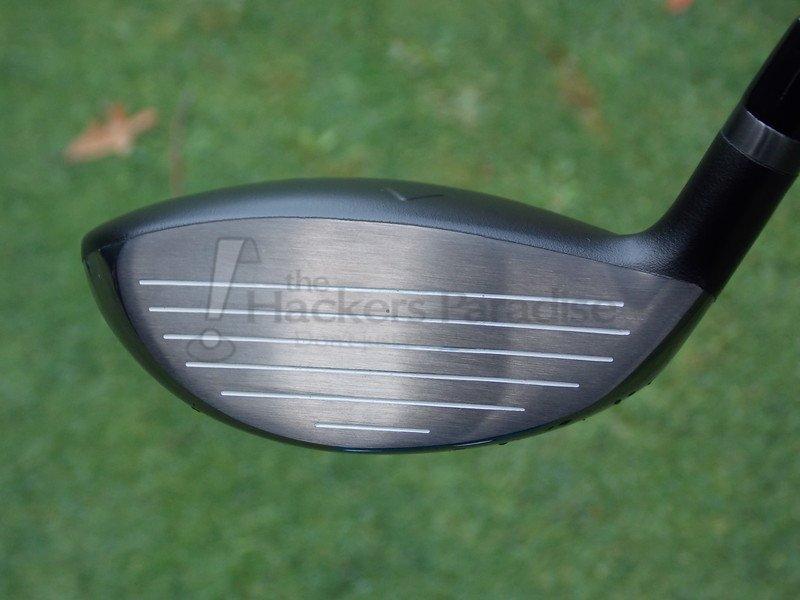 After all the range sessions and course time, a glowing feature that came to the forefront was how easy it became to elevate the ball with this club. Comparing on course results with a 4 hybrid, there was a discernable difference in ball flight height between the two, with the Divine Nine achieving a higher ball flight. Golfers who tend to find themselves with long approaches in to the green should enjoy the ball flight and soft landing that this club provides.
Perhaps a somewhat surprising feature was the amount of control and consistency that the Divine Nine provided. The combination of the higher loft, along with a longer shaft, put to rest the stigma that control comes with shorter shaft lengths. With being an alternative to an iron and hybrid, Divine Nine will have to hit on that perfect combination of the following attributes: distance, dispersion, and ease of use.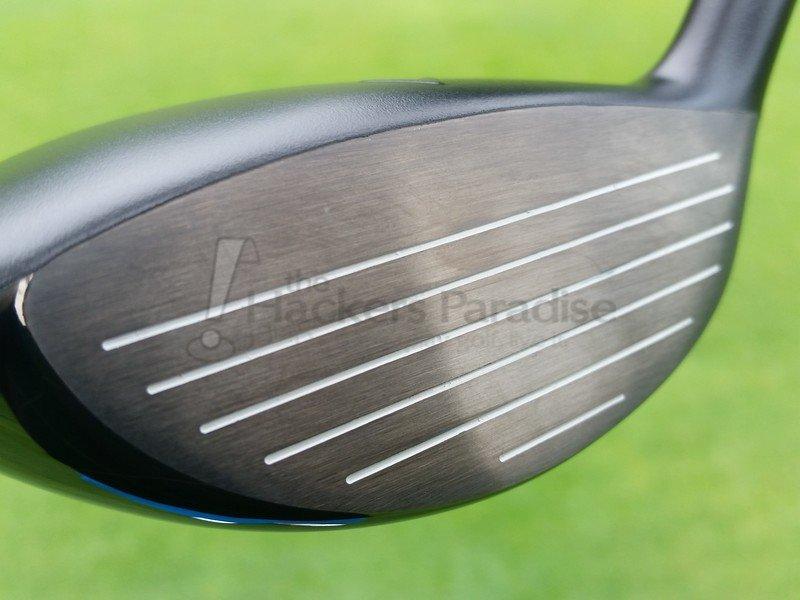 Callaway's cup face design continues to shine when it comes to ball speed retention when contact is made away from the sweet spot. While the ball speeds did not have a big drop off, one common result did appear, and that result was a high spinning golf shot. Speaking earlier of how easy it was to elevate the ball with the Divine Nine, at times it seemed to hurt when contact was not made in the center of the face. Balls that made contact low on the face would still elevate, but with more spin, and fall short of the desired landing area. Being that this club is designed to add some height to your long approach shots, that kind of miss is somewhat expected, and to many might be preferred over a low line drive flight that can be found when having similar contact on hybrids of similar loft.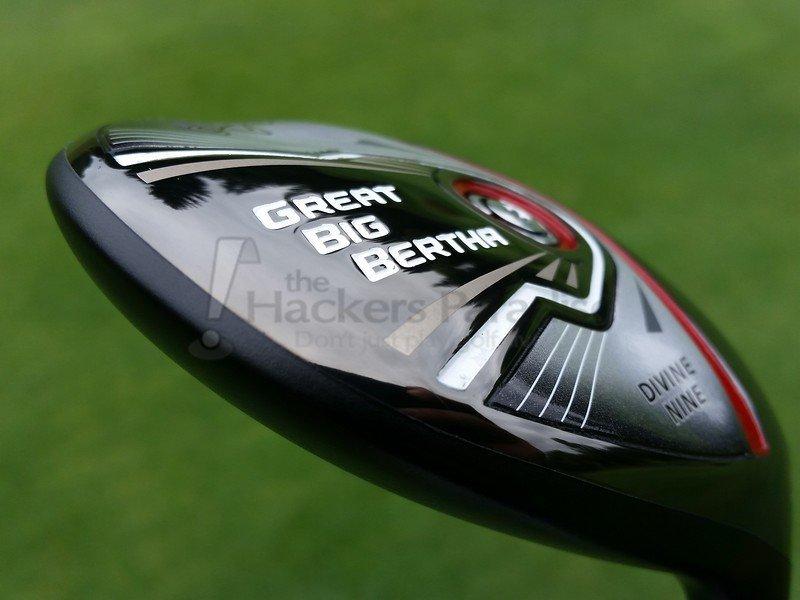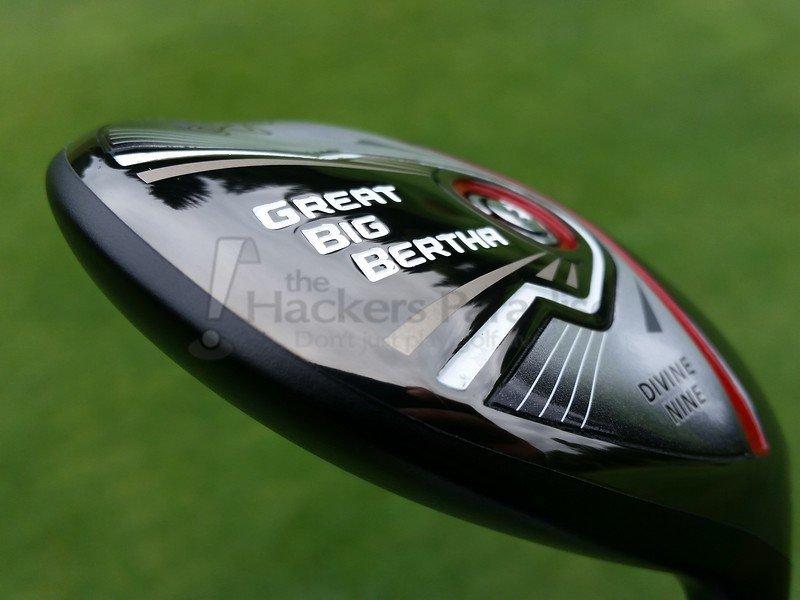 Who would enjoy this club?
In recent years, golf manufacturers have been producing multiple club lines that reach a certain niche audience. Consumers have been able to pick up clubs aimed to improve certain aspects off their game such as mini drivers or specialty wedges to help get out of the sand. Those clubs are aimed to assist in one area of the game for the player who may struggle when it comes to finding the fairway or getting up and in for a sand-save par. While the Divine Nine might not exactly be a niche club, it certainly has its target demographic. Those who find long irons too demanding, who find it challenging to consistently hit hybrids, and those who will benefit from a higher ball flight coming from a long approach shot into the green.
Those who enjoy the versatility of hybrids might be scared off from switching to a Nine Wood. However, fear not, because thanks to the sole design on the Divine Nine, golfers will find that this club can easily be hit from almost anywhere on the course. It is not simply a fairway or tee club, but rather one that can be successfully played from the rough and even bunkers.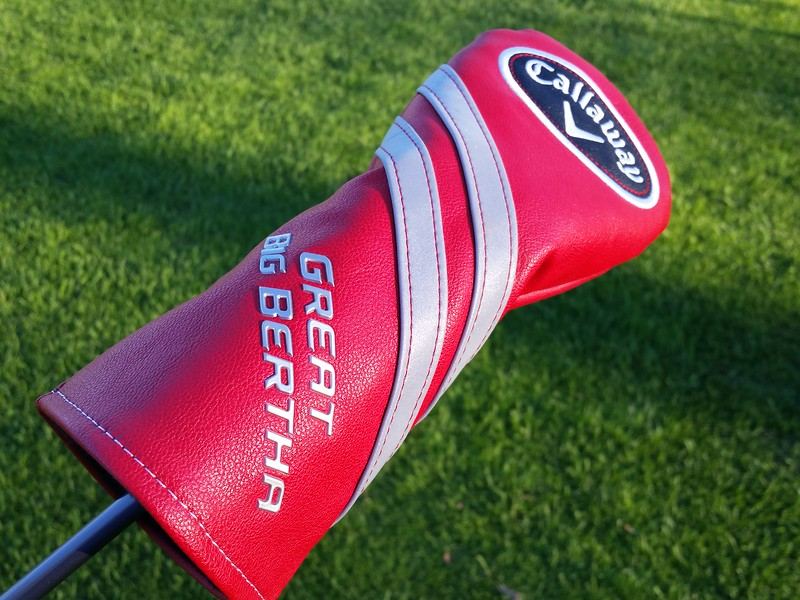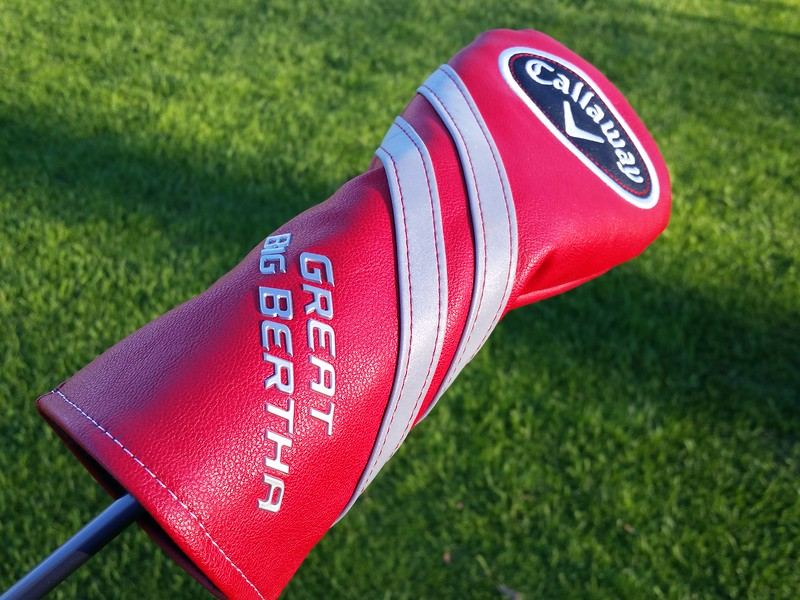 Parting Shots
The Nine Wood, a club that might have been long and forgotten by many, is now back, and with Callaway attaching the Divine Nine name to it, certainly helps garner some attention. Golfers who constantly find themselves with long approach shots should without a doubt give this club some attention. Will it be for everyone? No, of course not, but then again, nothing really is these days. One size does not fit all and that is why it is great to have multiple options out on the market to help players get the most out of their game. Callaway has produced one more option to help you achieve long, high, soft landing shots on the green, while giving you something that might be more comforting to your eye and swing. The Divine Nine is available for purchase $249.99, for more details on it and the rest of the Great Big Bertha family, head to www.callawaygolf.com.