Bertha is back, and yes, she's Great, not to mention Big. Introducing the Callaway Great Big Bertha Driver and Fairway Woods.
However, that is the only thing you will recognize about Callaway's legendary Great Big Bertha in this new lineup of releases. On the surface, it is easy to consider this the replacement for what was the Epic STAR line, but I wouldn't try to paint GBB into that corner. You see, though the goals are similar in that this is all about going lighter, faster, higher, and ultra-premium, this is a new animal. A full lineup where each club had its own design team and each also boasts what Callaway calls "A material difference in performance" unlike anything they have produced before.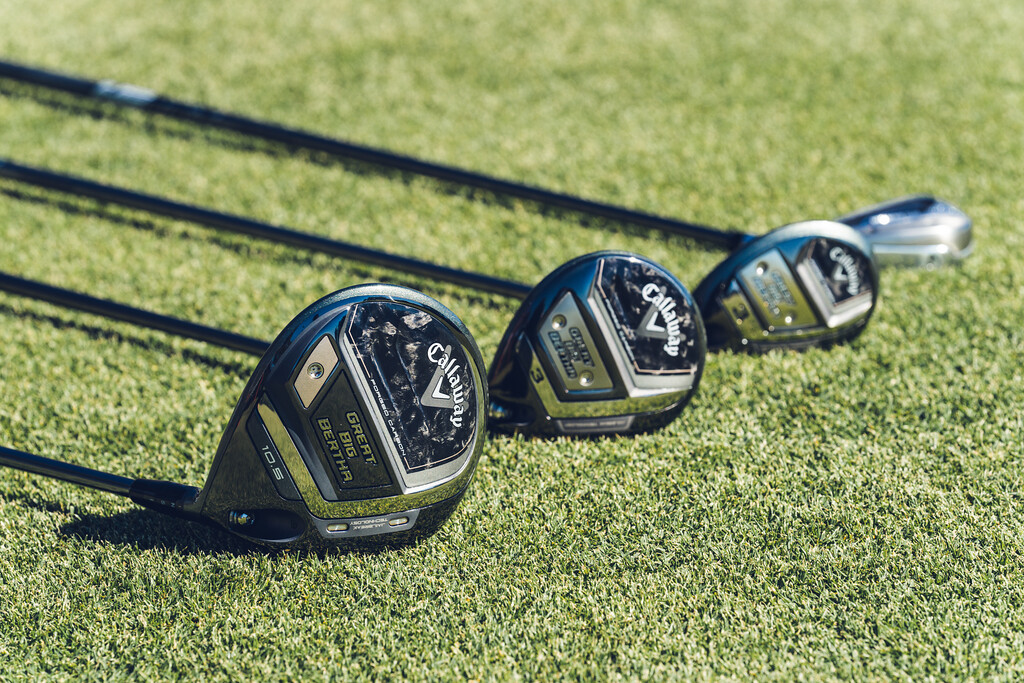 All that said, this is a very specifically targeted niche release. Great Big Bertha has earned her keep over the years and even put Callaway on the map, so now she gets to shine as a line which isn't for the feint of heart as every aspect of the line is premium, including the price.
While this is a complete lineup, there is so much to take in, it felt right to break it up a bit so be sure to check out our other article on the Great Big Bertha irons and hybrids. Here though, we take a closer look at the metalwoods.
Callaway Great Big Bertha Drivers
Why not start where it all began? The new Great Big Bertha driver is 460cc of Callaway throwing every single tech they have into the melting pot and then adding all new proprietary patented tech on top of it for good measure.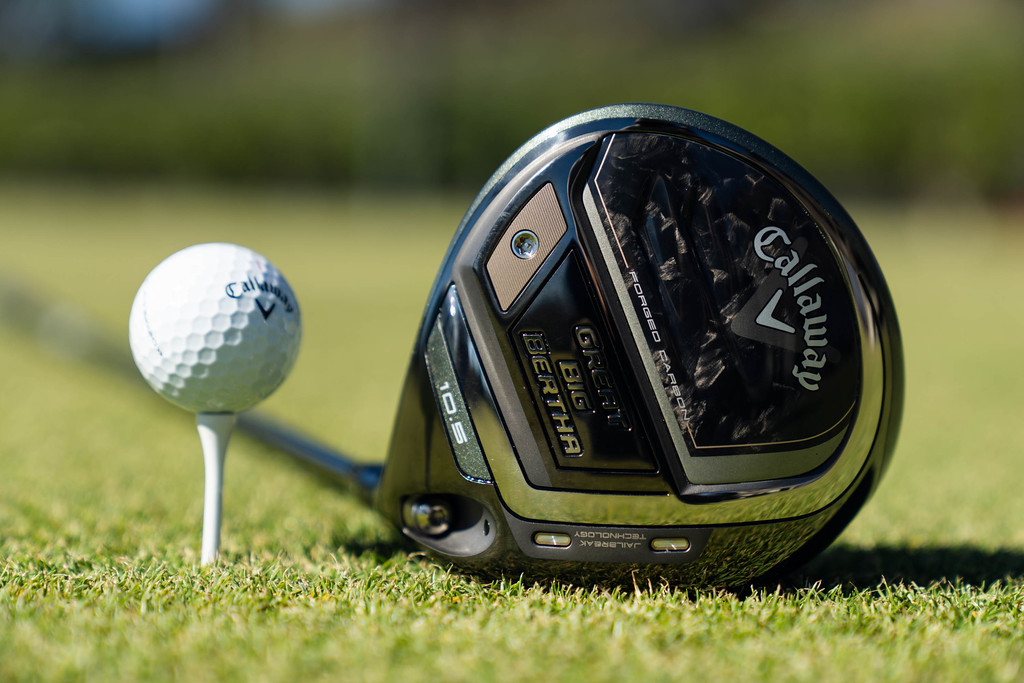 This is, of course, a lightweight driver design which is focused on all out speed, in both the swing and ball variety. Immediately what will stand out to some is the looks, this is definitely an elongated shape, but it is without the angular looks which turn some off. From address, the big surprise on the Triaxial Carbon crown is the application of what Callaway calls "Sage Green" which is a deep greyish green with metal flake imbued into the paint. Love it or not, the goal was a super-premium look and combined with the gold and black accents, they nailed it.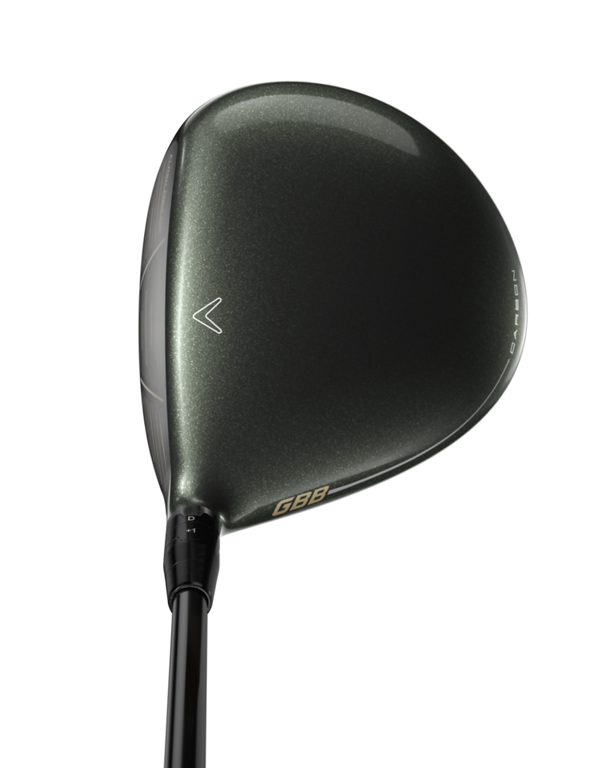 Design wise, there is a lot to digest. Yes, Jailbreak Speed Frame and the A.I. designed Flash Face are both present and totally unique to this specific clubhead thanks to what Callaway's continued investment into A.I. affords them. The name of the game here is adding horizontal and torsional stability with a Flash Face design that creates as much speed as possible and allows it to be efficiently transferred to the ball at impact.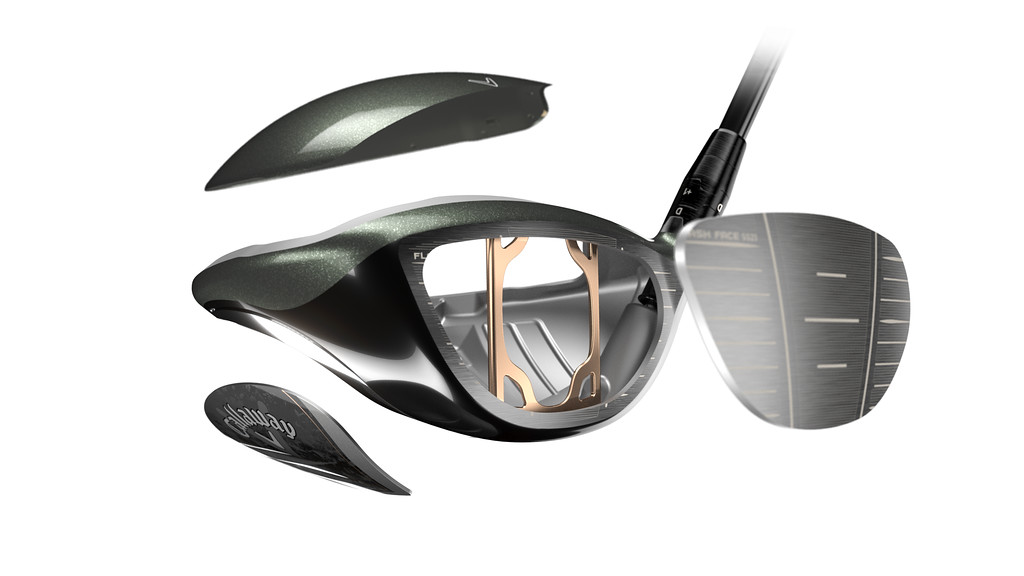 As mentioned, Triaxial Carbon is used for the crown, but on the sole Callaway is debuting yet another patented proprietary material they call "Forged Carbon". From what they have discussed, where other carbon materials have to be applied in certain directions, this can be used in any direction which has opened up infinite application possibilities. Here on the sole of the driver it means a massive toe pad section and it is saving 30g compared to what Triaxial would have. Not to mention there is a cool factor as the almost marbled look it has will be unique in every single club it is put into.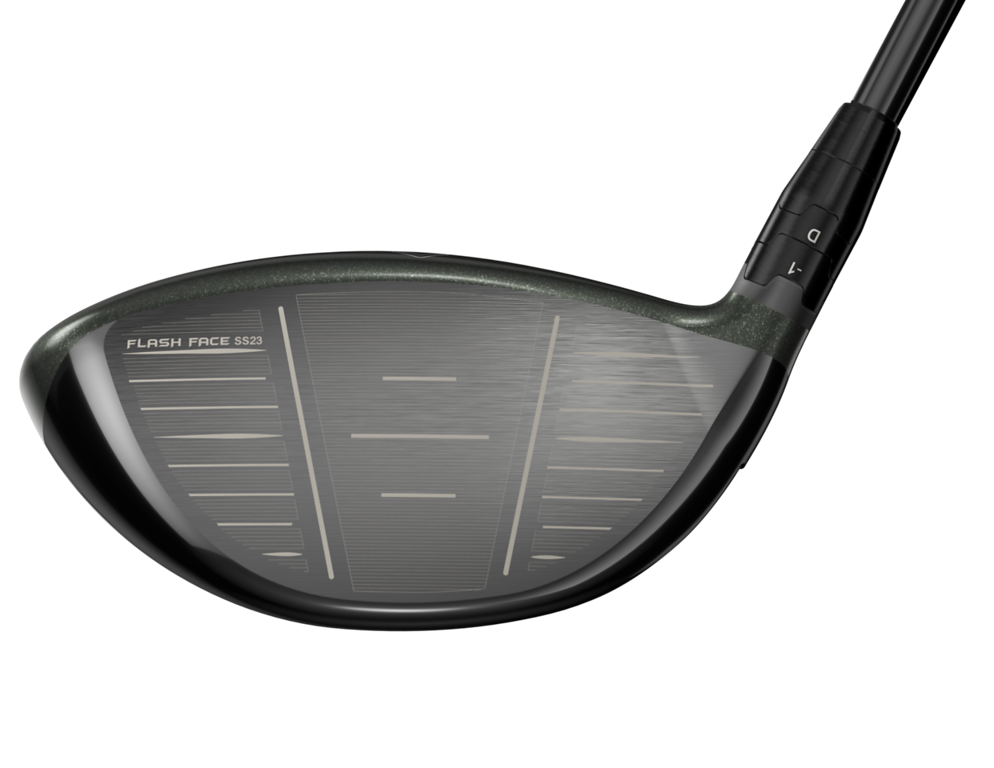 What does it all mean? According to Callaway, maximum MOI stability through being the only company to use two different carbon types which also allowed for weight savings to build a driver which is all about maximizing swing speed potential. It does have a slight draw bias according to the company, but it is not intended to be a slice-killer amount.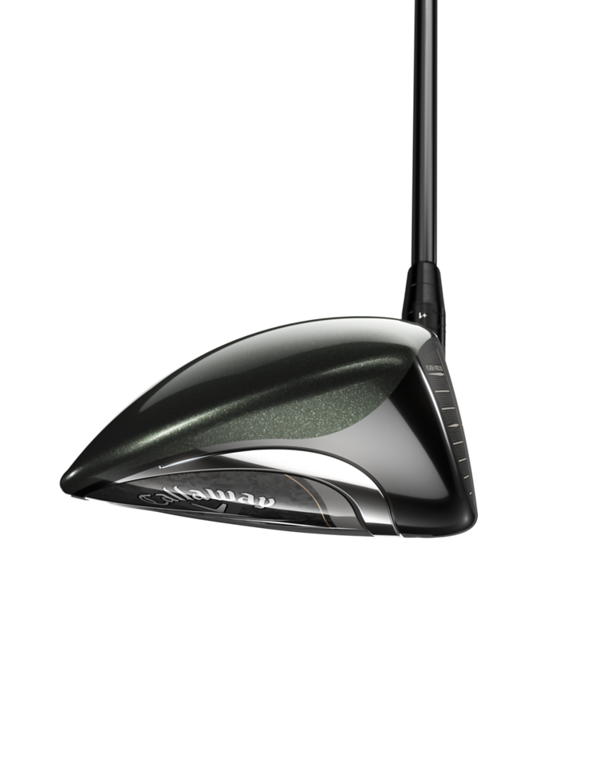 The Great Big Bertha Driver will be available in three lofts (9.0, 10.5, 12.0) and utilize their OptiFit adapter making for 8-14 degree possibilities across the line. The UST Mamiya Helium Nanocore (40, 50) is the premium stock shaft and is paired with the Winn Dri-Tac 2.0 to keep things light. What will stand out most? The price at release will be a staggering $699.99, remember though, Callaway is adamant this is a very targeted release with emphasis on every aspect being as premium as possible.
Callaway Big Bertha Fairways
When Callaway released the Super Hybrid, a titanium heavy hybrid with absurd power, many asked why they didn't bring a Super Fairway. The answer was, it wasn't that easy, but it didn't mean they weren't working on it. Here is the first taste of that, a titanium-based design entirely bent on taking the company's already powerful fairways to a new level.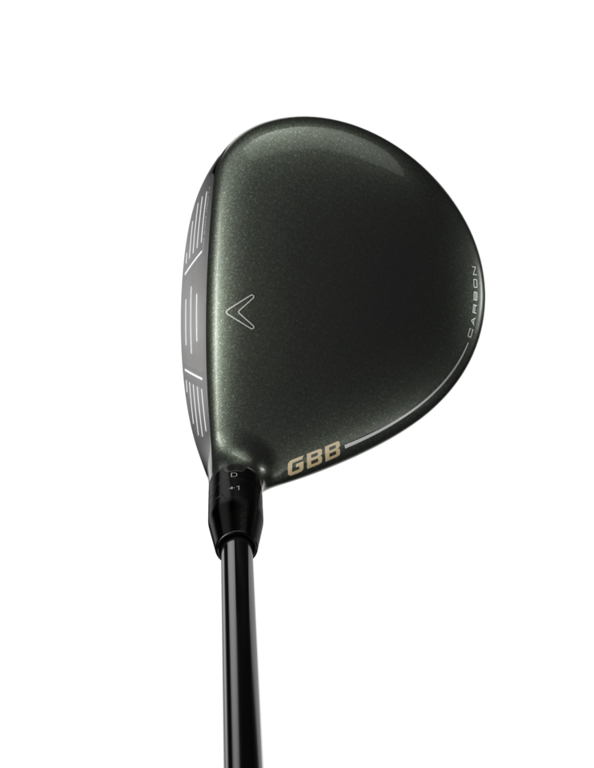 The fairway features the same Sage Green crown as the driver and features a new shape for Callaway as it is bigger than that of the recent Rogue line. It is the Titanium body which has allowed them to take it that way. It still features a shallower face to be easier to hit from the turf, but the added size should inspire more confidence as well as forgiveness through perimeter weighting.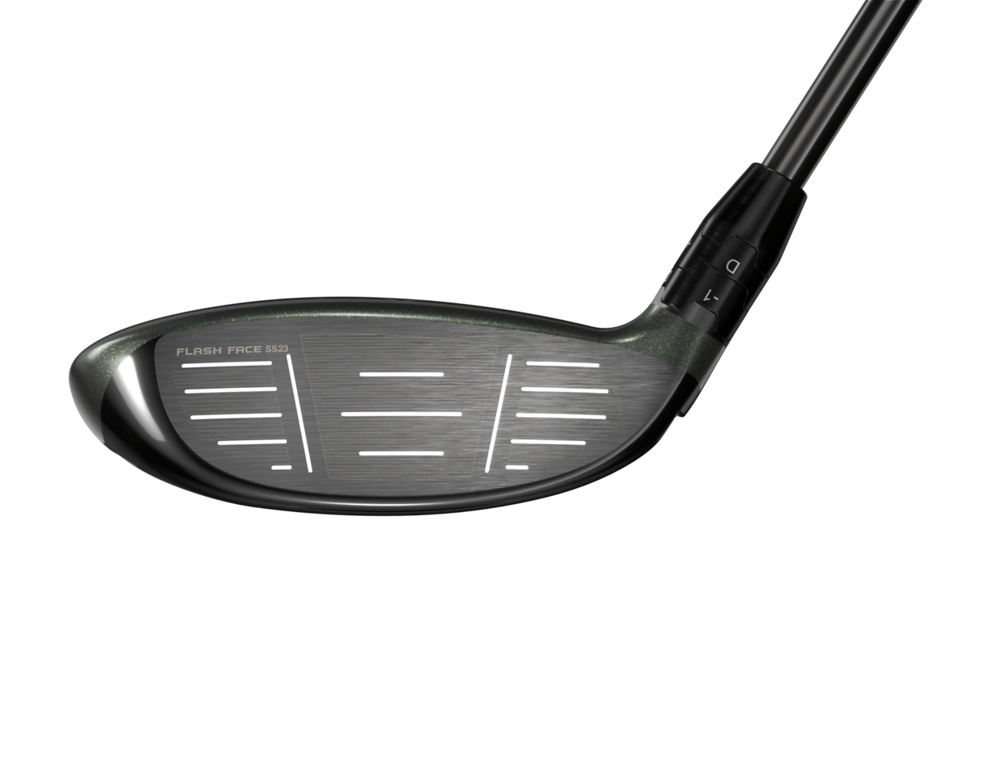 This is also a multi-material clubhead that boasts 50g of tungsten placed internally as well as a 15g steel sole plate, Triaxial Carbon crown, and the previously discussed Forged Carbon Sole. All of this is part of the prioritization of weight in the Great Big Betha lineup, after all, that is the ultimate goal of this new lineup. Additionally, each club also featured the Jailbreak Batwing which was utilized in Rogue as well as an A.I. Face Cup made of Titanium which is unique for each of the four lofts available (15.0 3W, 18.0 5W, 21.0 7W, 24.0 9W).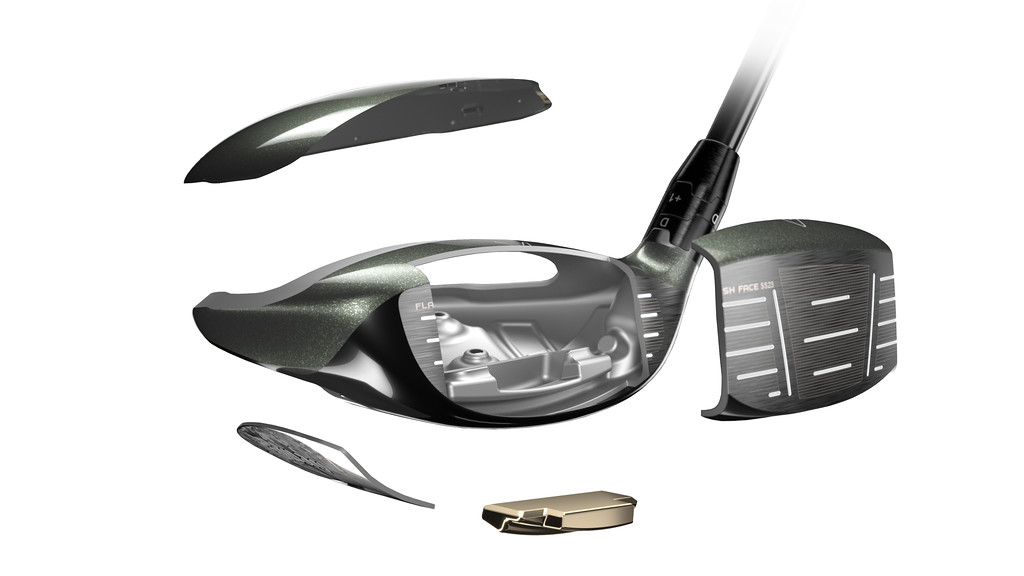 Add in that the weight savings through the new carbon applications have allowed these to also feature the OptiFit adapter and you have a range of options from 14.0 to 26.0 degrees all told. For those wondering about size, the 3W comes in at 186cc and the lofty 9W is 140cc. The fairways are paired with the UST Mamiya Helium Nanocore (40, 50, 60) and Winn Dri-Tac 2.0 to keep everything as lightweight and speed focused as possible. The GBB fairways will come in priced at a head turning $499.99.
The Details
As you can see, Callaway is adamant that this is Great Big Bertha in a way we have never seen her before, and with the metalwoods coming in at $699.99 and $499.99, they also expect there to be a hefty amount of conversation to surround the line. That being what it is, there is also no denying that this might just be the most focused lineup we have seen from Callaway, sure, it is aimed at a nuanced segment, but they have thrown everything at it which is definitely going to make it fun to watch things play out.
What do you think? Are you curious? Does the target demographic fall in your wheelhouse? Jump into the conversation on the THP Community or in the comments below and let your voice be heard!