With St. Patrick's Day right around the corner, Callaway is set to release a limited edition Truvis pattern with shamrocks adorning their popular Chrome Soft golf balls.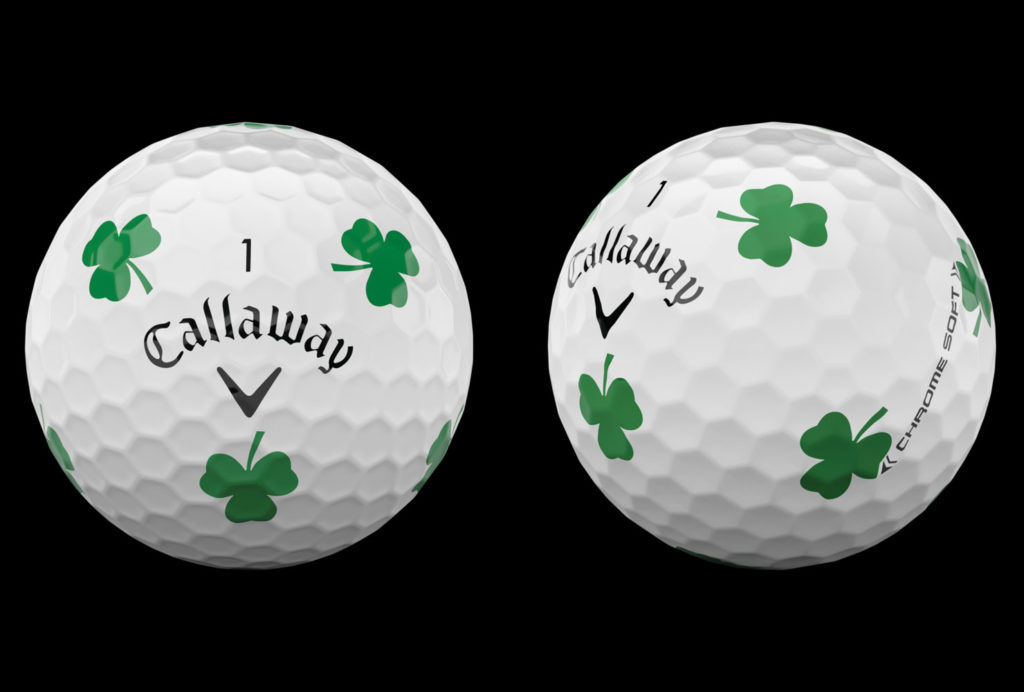 When it comes to visual aids in the space, few have as many options as Callaway Golf. The trend in visual started with Truvis over a handful of years ago and has continued into Triple Track and isn't slowing down. Here is a fun fact, Triple Track now leads the company's sales where it is offered over white and other colors such as yellow.
Back to the Callaway limited edition Shamrock. The same performance benefits you have seen in the 2020 Chrome Soft is present here. Just with a fun visual.
They will hit retail and online stores starting today at a price of $47.99