Over the last few years, Callaway Golf has released new wedges, and none of them have received the early buzz that this new line is receiving. Whether it be from the the change in the company's outlook or the reaction from that change by the golfer, when the first teaser picture from Callaway went up on their Twitter feed, people were buzzing.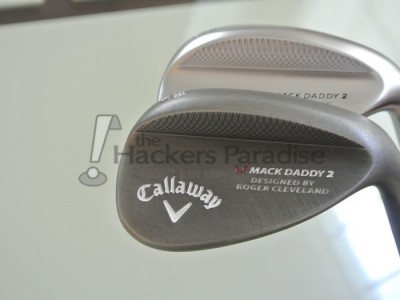 The company is touting more spin and versatility from everywhere. Bold claims that will be put to the test coming up soon, but early thoughts are, we like what we are seeing. Callaway will also be doing a video series with Roger Cleveland, creator of this line, to help educate golfers and THP always says, an informed golfer is a smarter golfer.
Features & Benefits
5V Groove Pattern
• 39% larger grooves provide more spin and control from all lies and distances
• Creates 25% more spin than previous model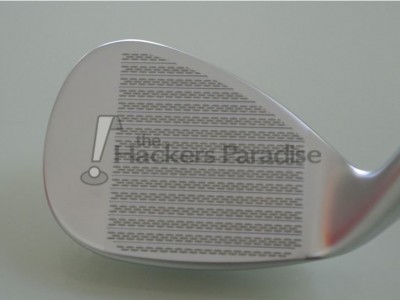 Micro Groove Pattern
• Increased surface roughness and laser milled micro grooves provide more clubface-to-golf ball friction for higher spin out of all lies and from all distances
• Pre conditions the face to add surface roughness after the micro grooves wear off
Tour-Inspired Shape
• Created by Callaway Chief Designer Roger Cleveland
• Inspired by feedback from Tour, Roger Cleveland has designed a wedge with all the attributes preferred by Tour Players
• Forged from 1020 carbon steel for soft feel
Custom Sole Grinds
• C –Grind
* Relief is ground out of the heel and toe, which enables golfers to lay the face open while effectively reducing the bounce angle. This allows for proper contact and maximum spin and control.
• U Grind
* Inspired by short game wizard Phil Mickelson. This grind increases the dynamic bounce angle (actual bounce of the club when the ball is struck) without increasing the static bounce angle.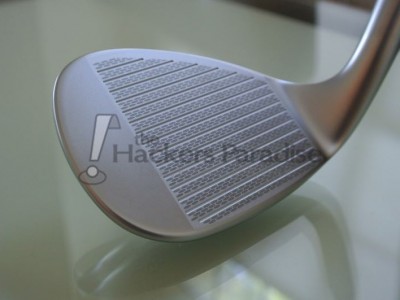 Finish Options
• Chrome produces a smoky, muted look that helps reduce glare
• Slate finish oxidizes over time for a distinctive look
Cost
$119