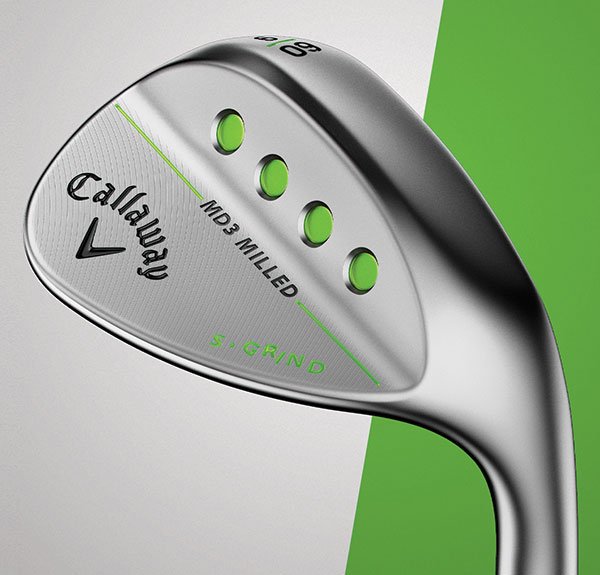 3 Grinds. 3 Grooves. Get Up and Down From Anywhere.
The MD3 Milled Wedges have the versatility and selection for every shot, every course condition, and every swing. It's the most complete wedge line that Callaway has ever created. By leveraging 3 unique grinds (S-Grind, C-Grind and the new W-Grind), our new milled Progressive Groove Optimization system that optimizes spin for each loft, and advanced shaping and design, you can specialize your wedges to your game and all the shots that you want to hit.
Roger Cleveland received extensive input from Tour players, and he used their feedback to craft the toe profile, sole and grinds of MD3 Milled. And now there are even more custom options for shafts, grips and finishes. These wedges give you everything you need to get up and down from anywhere.
3 Grinds For Every Shot, Every Condition and Every Swing
We've developed 3 unique grinds to suit the shots you hit, the courses you play and the swings you make. It's the versatility and selection you need to get up and down from anywhere.
W-Grind: A slightly wider sole. It's perfect if you play in softer conditions or you come in with a steep angle to the ball. And it's extremely playable out of all types of bunkers.
S-Grind: Our most versatile option. It's great for a wide range of conditions (normal, soft or firm), shot types, and swings (moderate to sweeping attack angles).
C-Grind: Designed for firmer conditions and versatility around the green. The heel and toe relief allow for a number of shots, especially opening up the face and keeping the leading edge low.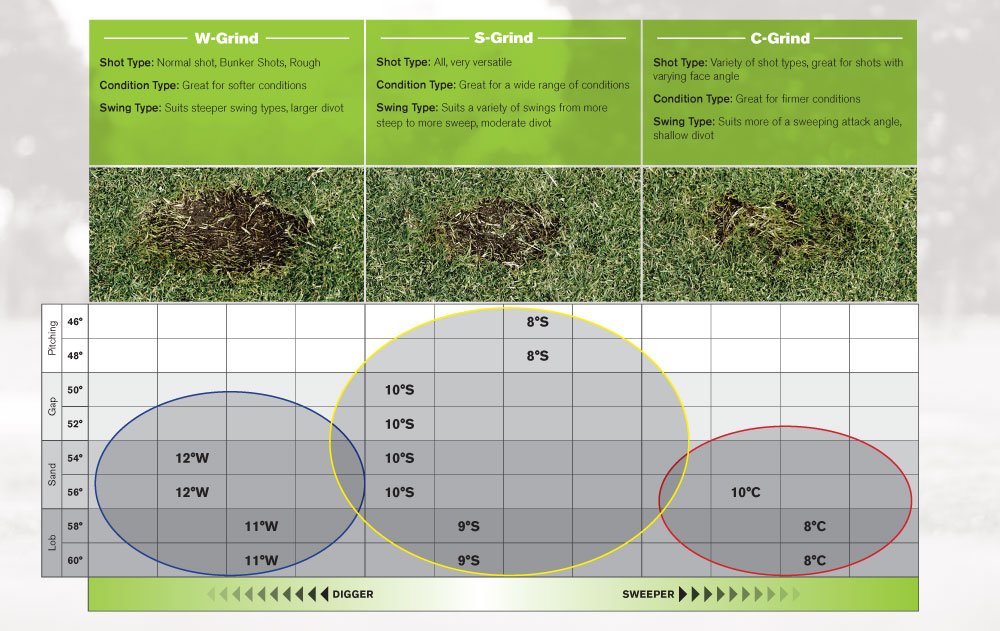 Progressive Groove Optimization
The MD3 Milled line has Progressive Groove Optimization – A 3 groove package precision milled into the face of these wedges that optimizes spin as you go up in loft. It creates a smoother spin transition from your irons to wedges. The 30V grooves in the Pitching and Gap Wedges are built for shots that require a steep angle into the ball. The 20V grooves in the sand wedges are designed for full shots and bunker shots, and we put in wider 5V grooves in the lob wedges for better control for shots out of the rough and around the green.
Advanced Shaping and Design
Legendary Callaway wedge designer Roger Cleveland took Tour input and blended that with advanced CAD design. The result is a balanced wedge with a high toe profile and a semi-straight leading edge. The weight ports in the back of the wedge gave us the freedom to reposition the weight for better shot-making, especially out of deep rough.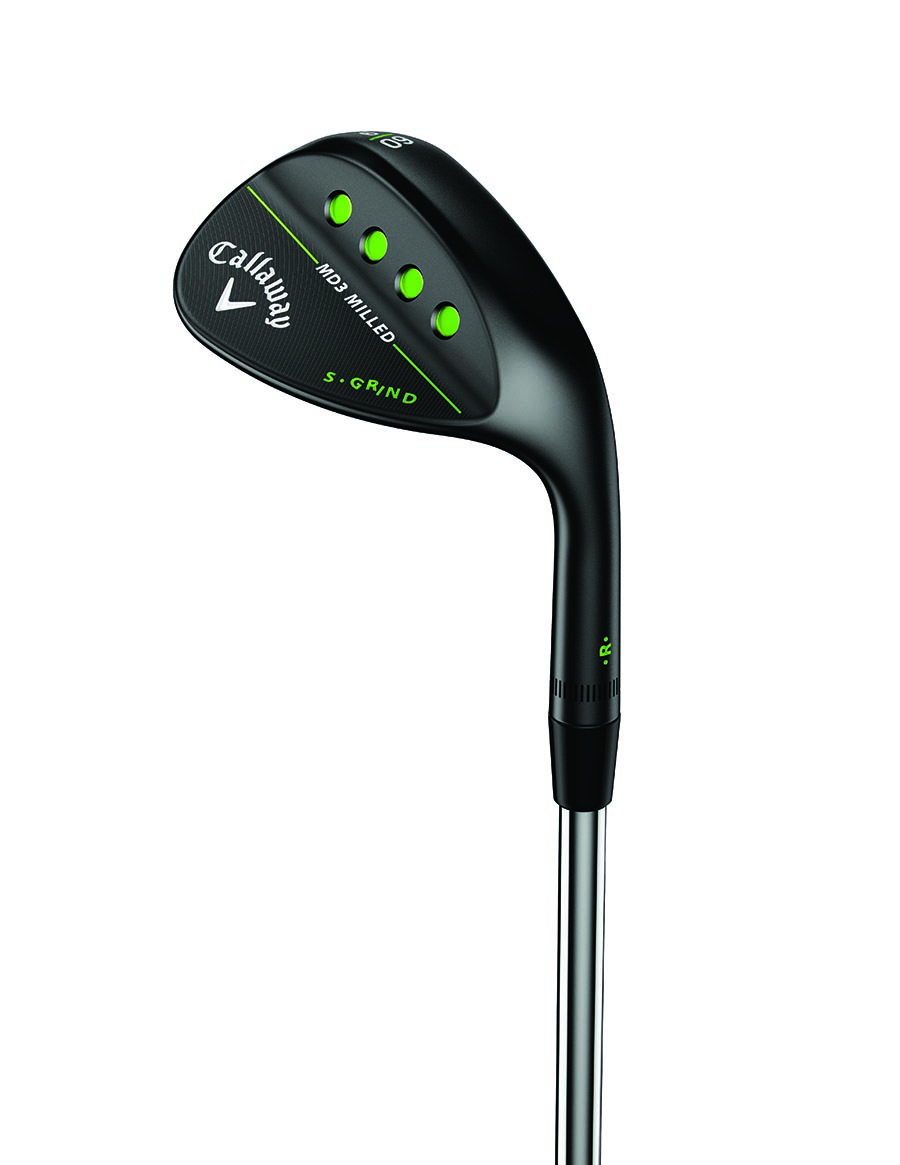 A Wide Array Of Custom Options
Choose from a wide selection of shafts, grips and finishes.
• Available Lofts: 46*, 48*, 50*, 52*, 54*, 56*, 58*, 60*
• Pricing: $129.99
• Product At Retail Date: 9/4