People may not think of hybrid releases in the same way which we do drivers or irons, but they remain a club design which continues to find footholds in golfers of all levels, including a surge of players on Tour putting one into the bag. No one has been more "on trend" in that regard than Callaway Golf.
Known for putting out some of the absolute longest hybrids in golf, the new Paradym lineup sees them shifting gears a bit with refined focus and shaping.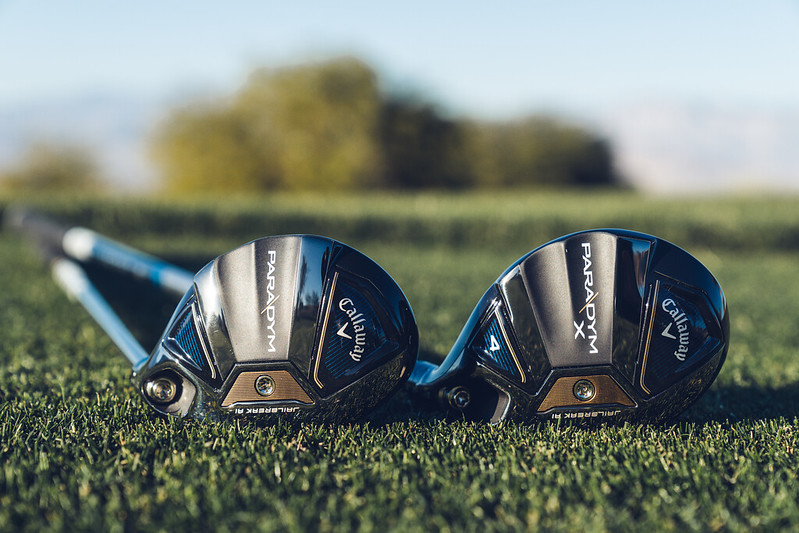 Callaway Paradym Hybrids
If you look at the Paradym hybrids, the first thing that those who are familiar with Callaway's history in hybrid design will notice is that they are running with the fairway style shaping as opposed to the iron like squared toe. According to them, that is because this is the direction trends are headed, and a big piece of that for Callaway is their Tour Staff as well with the likes of Xander putting a hybrid of this shaping into play.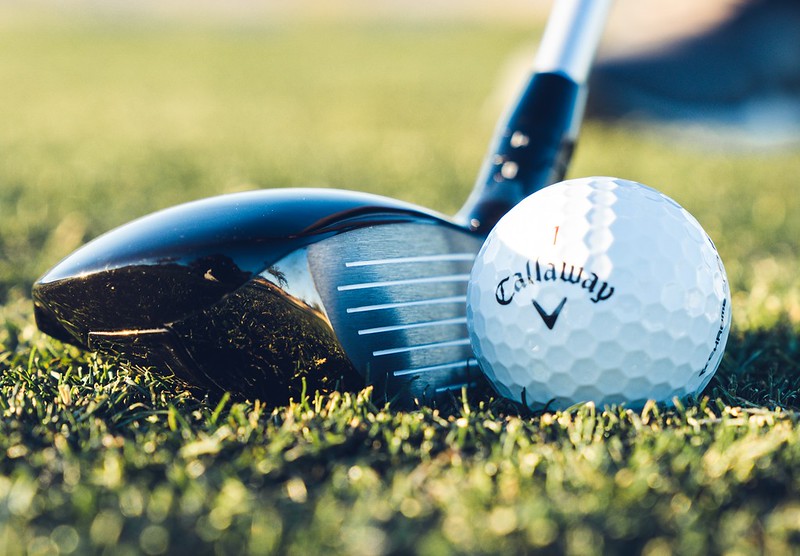 Why that shift? This fairway style face profile has shown to offer a more spin driven flight which lends to being more controllable into greens thus increasing their versatility as opposed to just being rocket launchers. Now, don't let that fool you to think these don't still pack a punch, because Callaway is adamant that they do.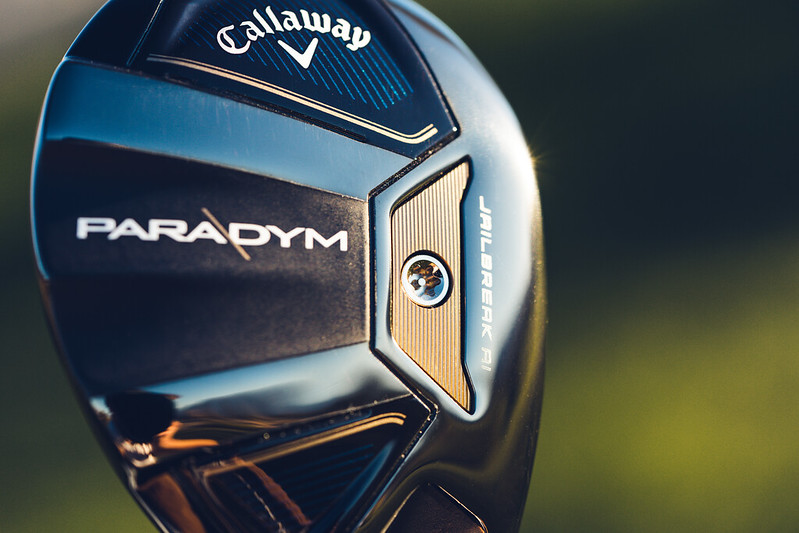 While the Paradym hybrids don't utilize the new Forged Carbon in them, they still have ample design bells and whistles. Foremost, the High Strength 455 Face Cup is quite literally out front offering speed potential that is accentuated with the newest evolution of Callaway's Jailbreak with Batwing and unique A.I. Face for each head and loft. Bringing the Opti-Fit adapter back means that Jailbreak here is similar to the fairways in that there is a single Batwing in the toe for strengthening that section while the adapter does the same in the heel. This creates that immensely efficient transfer of energy to the ball which has separated Callaway from others in many ways over recent years.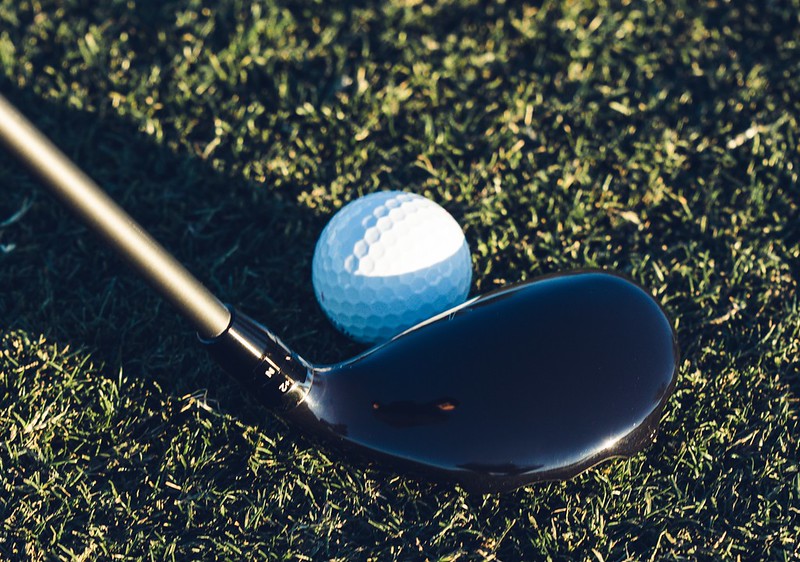 Two shiny new features compared to the Rogue Max release both have to do with the sole of the clubs. First, both designs use what Callaway is calling their Cutwave Sole that is a carved contour pattern in the rear which combined with increased camber on the leading edge of the clubs aims to increase the ability to get to the ball regardless of how thick or tight the lie may be. The other is implementing the Tungsten Speed Cartridge to move weight lower and forward to increase speed potential and spin consistency low on the face.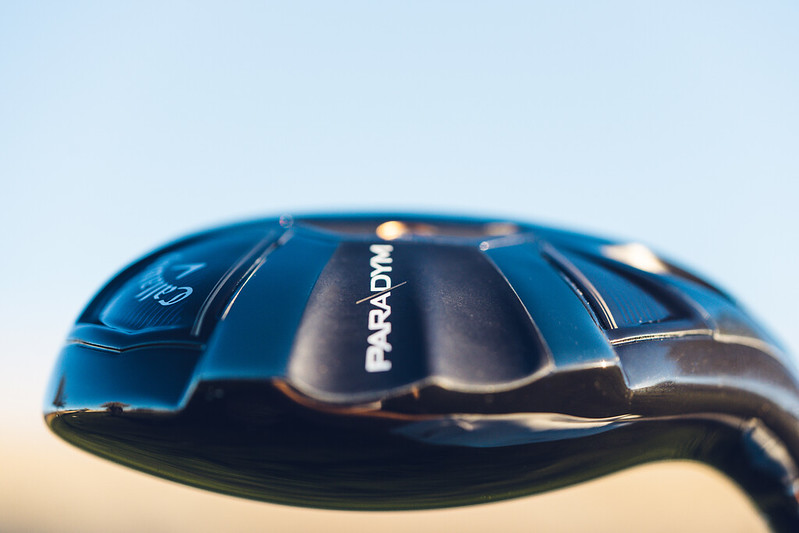 Another goal for Paradym was to create two offerings that work with irons as well as being viable individual clubs for people of various skillsets. That is how they ended up with the Paradym and Paradym X hybrids.
Callaway Paradym Hybrids
Of the two options, this is the hybrid which is slightly smaller and aimed at the better player. While it is not tiny, it is tidy in its design balancing the fairway type face with a non-cumbersome hybrid framework. A good shape at setup and a clean overall profile should appeal to a great deal of golfers.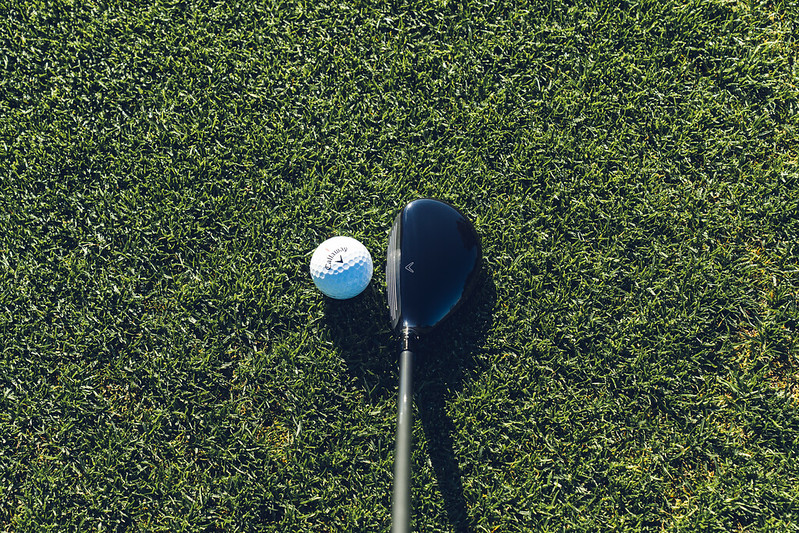 The Paradym will be available in the following lofts: 18, 21, 24, and 27.
Callaway Paradym X Hybrids
Naturally, the X brings a little more beef to the table. While it is bigger, that size aims to bring comfort to golfers who need more forgiveness. Additionally, there is a major focus by Callaway on creating an easier transition for mid to higher handicaps blending into their iron set. Part of that comes via offering 3 thru 7 hybrids (18, 21, 24, 27, 30).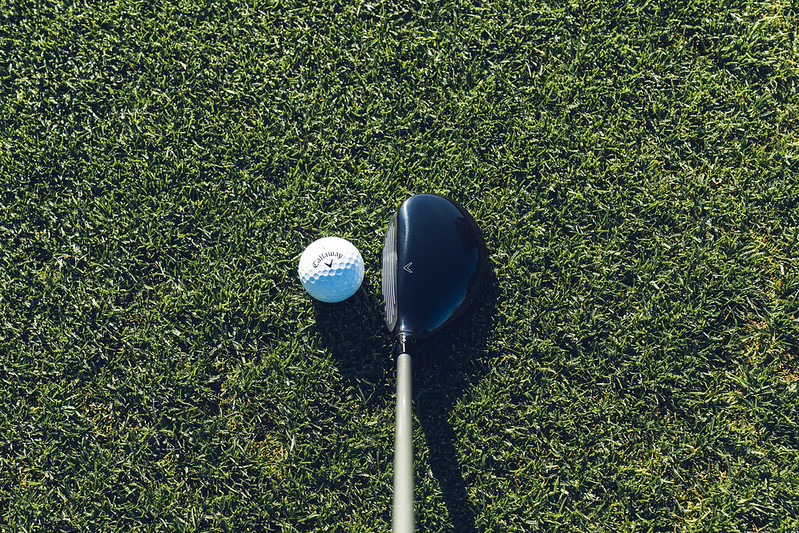 The Details
This new duo of hybrids are priced at $299.99 per stick and come paired with a Callaway branded universal grip. Standard premium shaft options as stock for the hybrids are a lightweight design in the Aldila Ascent PL Blue and the Project X HZRDUS Silver for the more standard weight range.
What do you think about this direction for Callaway in the Paradym hybrids? Does the shape and tech catch your attention? Hop into the conversation below or on the THP Community and let us know!