While it wasn't all that long ago that we saw Callaway breath life back into the Big Bertha name, to an extent, the releases didn't necessarily recreate what Big Bertha was originally all about. Now, before you get your pitchforks ready, bear with me here and allow me to expound a bit. 
Big Bertha at its creation, and in my opinion at its heart, is all about maximizing playability for golfers to make the game as enjoyable as possible while at the same time cutting no corners when it comes to implementing whatever technology necessary to accomplish that goal. What some fail to realize is the Big Bertha lineups have at times been the beginning of new tech featured for Callaway, particularly the irons with things like Face Cup and even Tungsten weighting.
What I find most interesting about Callaway bringing the Big Bertha name back once again is that it seems that this time it is with an intent that maybe they let this lineup drift a bit from what made it legendary back in the day. Perhaps as a company they got away from maximizing playability in terms of being SGI releases that owned the SGI category and didn't try to camouflage themselves as a profile that they aren't.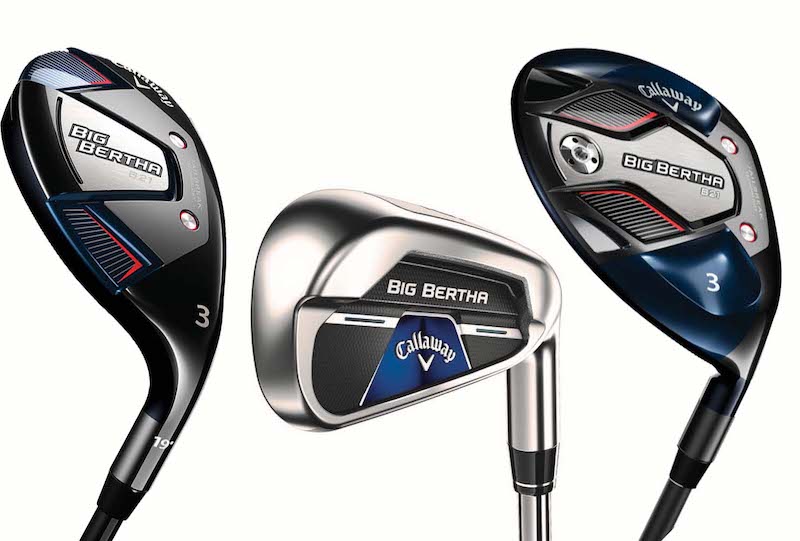 Today, Callaway is announcing the release of the new B21 lineup, quite honestly putting the Big back into Big Bertha. With a full lineup coming to market, this will focus specifically on irons, hybrids, and fairways with a subsequent article to cover the driver.
Return of the Callaway RCH
Worth mentioning before we get into anything else is a bit of a shift for Callaway, not to anything new, but more back to their Big Bertha roots with the return of the RCH graphite shafts as a stock option for the entire B21 lineup.
Some of you have immediately hit that "huh?" face, so let me explain. In the 1990's to the early 2000's Callaway did a lot of in-house shaft R&D, and I mean a lot. The goal was creating the perfect shafts to compliment exactly what they wanted in their club designs, and while present day companies work with shaft manufacturers to either find a good fit from their catalogues or maybe make some tweaks here and there, the RCH was created by and for Callaway clubs. Some today will be screaming "made-for!" and you are right, literally made for their designs. Once upon a time there wasn't the clamoring for after-market options like there is today, nor were shafts designed specifically for clubs frowned upon. Heck, those "made-for" RCH shafts were even used and won on Tour.
Why bring this back in an all new design? Simply put, Callaway wanted very specific things for the shafts in the B21 clubs, particularly the ability to have an active tip flex that would help achieve the dynamic lofts they wanted while also not feeling weak in the swing. For Callaway, the RCH is about being developed and not just picked. That said, for those of you wondering, yes, there will be a significant amount of no upcharge options available still.
Callaway B21 Irons
Price: $899.99 Steel and $999.99 Graphite
Set Makeup: 4 (19°) – PW (43°), AW (48°), SW (54°), LW (60° – RH Only)
Shaft Options: KBS Max CT80 (steel), Callaway RCH 55/65/75 (Graphite)
Release Date: 9/10/2020
When we talk about Callaway feeling like they need to remind everyone about Big Bertha and its place as a leader in SGI clubs, irons are at the forefront of that. Despite the success of the Big Bertha iron releases in recent years, the company still feels like they drifted a bit where the heritage is concerned and the B21 is a no holds barred super game-improvement design with all of the technology power that Callaway has.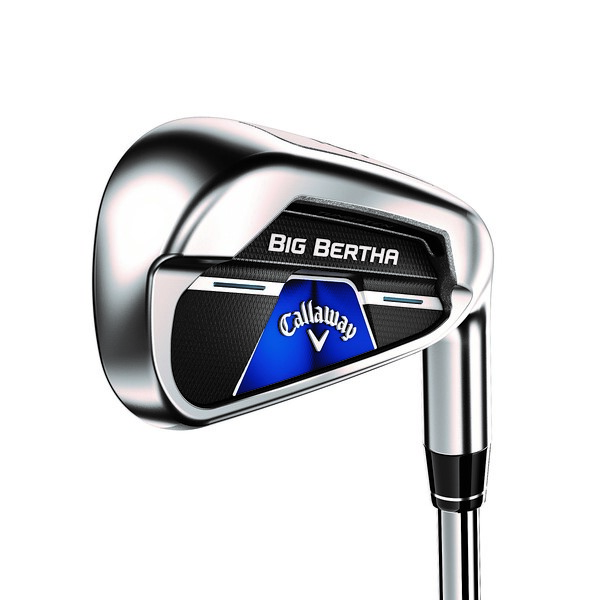 These irons are, like the rest of the B21 options, centered around the concept that there are a lot of golfers out there who struggle not just to get the ball up, but also with an inconsistent shot pattern, this could be the developing golfer, the rusty golfer, or the older golfer. The name of the game here is consistency and efficiency that will create distance and playability instead of just focusing on speed.
The B21 irons feature a true "Bertha Shape" with a super wide sole (at times 50% wider than the Mavrik Max irons), significant offset, and one of the longest overall blade lengths Callaway has produced in an iron. All of these features are about being a true SGI iron and generating consistency in hand placement at impact, turf interaction on thin/fat shots, and an ability to hit the ball all across the face.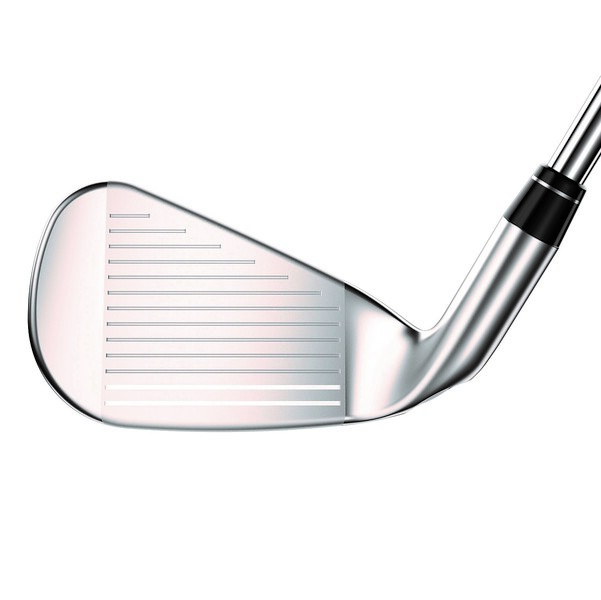 There have been no punches pulled with the B21 irons as they also utilize a significant amount of proprietary technology. One example is the Callaway A.I. Flash Face Cup which here is more aggressive in its design similar to a driver and each iron face is unique to that loft maximizing the needs of that specific club. Additionally, there is a lot of tungsten in play with some in the toe to center the CG and even more visibly low in the super wide sole to move the CG back and low to maximize MOI and launch without adding loft in what they are calling VTEC (Visible Tungsten Energy Core). Sometimes big irons like these can produce harsh feedback at times with everything going on internally, so Callaway has applied their urethane microspheres here to dampen vibrations creating a better feedback while also offering no resistance of face flexion and energy transfer at impact.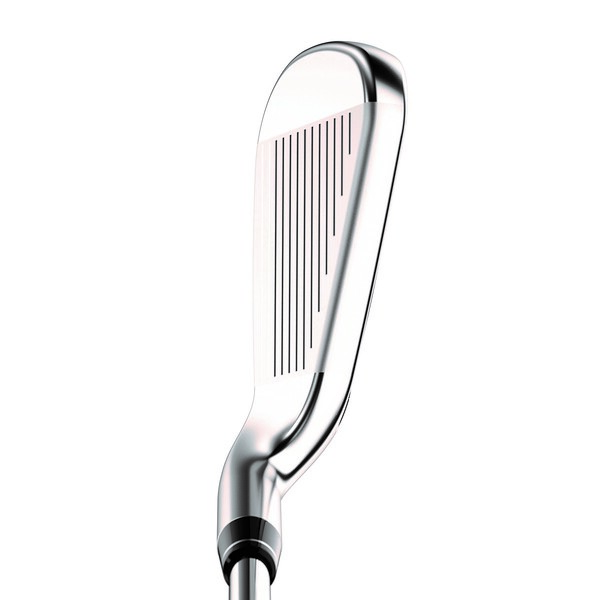 These are designed to be true Big Bertha irons harkening back to the brands roots. Yes, the lofts are on the stronger side, but less so than the Mavrik irons. Remember boys and girls, no matter what the loft-jacking army tells you, loft is but one static piece of the pie when it comes to club deigns and finding the proper launch window given the technology within a design.
Callaway B21 Hybrids
Price: $249.99
Lofts: 4 (19°), 5 (21°), 6 (24°), 7 (30°), 8 (33°)
Shaft Options: Callaway RCH 65
Release Date: 9/10/20
The B21 hybrids serve as a compliment to the irons, and the reality is most of the golfers who are in the segment which these clubs fit are already carrying a couple of hybrids. The B21's range from a 19° 4-hybrid up to a 33° 8-hybrid, and serve to help complete gaps in the bag as well as optimize sets for a variety of golfers needs. The golfer looking to the B21 is one who is more than likely fighting one or many inconsistencies, and the longer clubs get, the more those shine through. Although hybrids were designed as a blend between a fairway and an iron intent on being easier, their playing length is still significant and that breeds a breadth of face impact issues.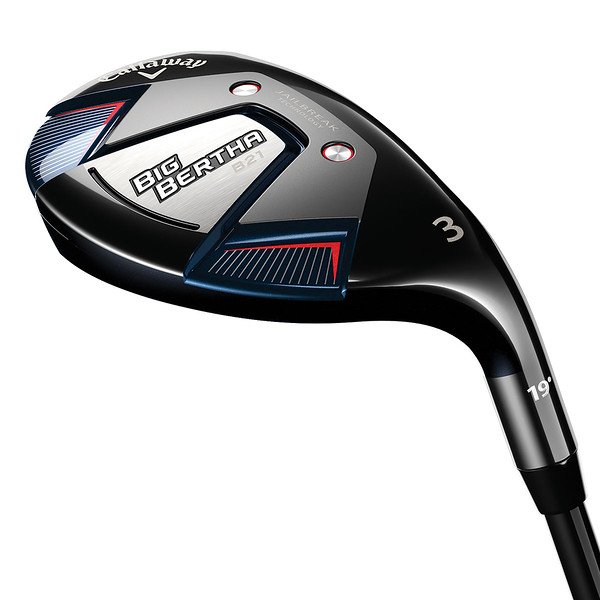 So, a primary focus with the B21 hybrids was to offset that, quite literally. These hybrids have a hefty amount of offset like the irons to improve hand location at impact and add launch and consistency, that alone will add distance without any speed addition. Likewise, the overall footprint is on the bigger side of things to add MOI and increase general forgiveness. Don't think that is all though, internally there are a lot of technology bells and whistles.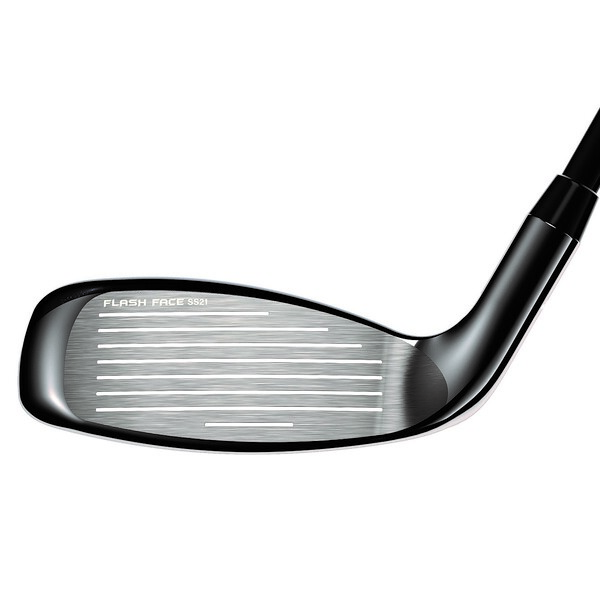 The B21 hybrids even feature technology originated in Callaway's Epic and Super Hybrids. First is the use of 70g of MIM'd (metal injected molded) tungsten internally to maximize the MOI while keeping the CG super low thanks to the use of the T2C carbon crown which here weighs only 5-6 grams. For reference in how serious the B21 lineup is, the Mavrik Max didn't even use T2C as a material. Obviously A.I. Flash Face 21 is here with a unique face to each loft with more emphasis in this model on launch and spin as opposed to speed in others under the Callaway umbrella. Why no adjustability? Weight savings for CG placements as well as the offset design, plus players in the B21 line aren't likely to need or want that option.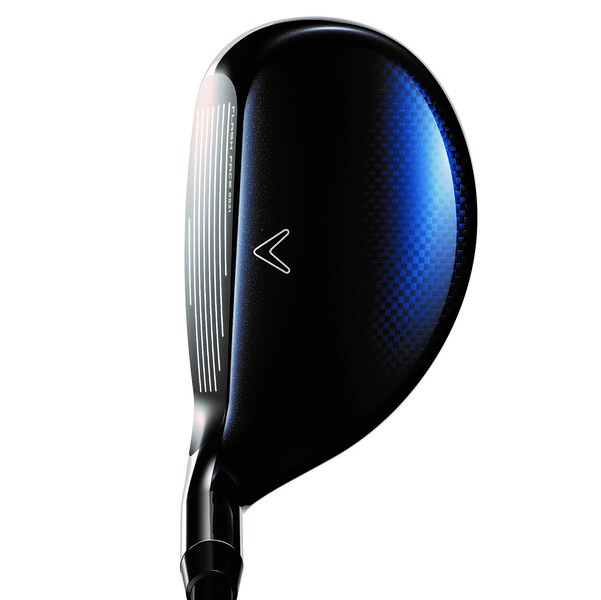 Callaway B21 Fairways
Price: $299.99
Lofts: 3W (15°), 5W (18°), 7W (21°), 9W (24° – RH Only)
Shaft Options: Callaway RCH 45/55/65/75
Release Date: 9/10/20
Rounding things out for this piece, the B21 Fairways. These are interesting because for the golfers in the segment who will play the new line, fairway woods are essentially scoring clubs at times which are quite often hit into greens. The issue is, they're also one of the hardest clubs to hit consistently off of grass because of their length and profile, so that was the first thing attacked here with the decision to decrease the playing lengths of all four of the fairway options here from ¼" to ½" allowing golfers to find the middle of the face more even with a steeper and more across the ball move.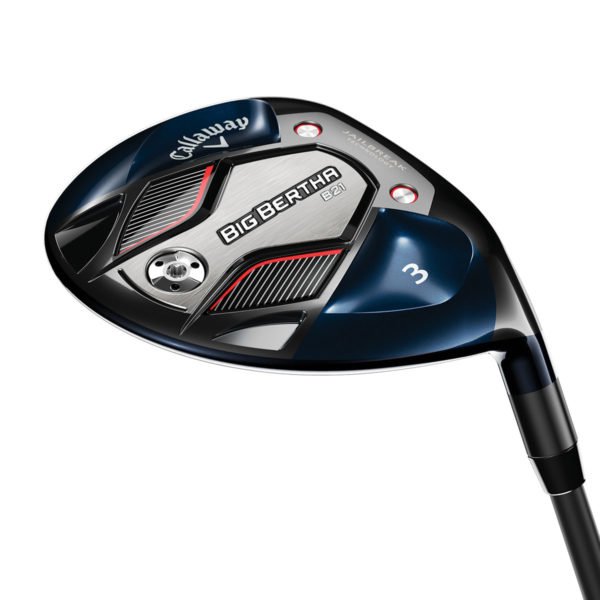 To help combat those swing traits more though, the footprint here is definitely oversized and this is the first time that Callaway has created an offset fairway. That offset and size is combined with a lower leading edge to get the club below the ball and more shallow face for more confidence and consistency off the deck. When you look down at this one you won't fear losing it right (for a RH golfer) and that fact is massive for a lot of golfers.
Internally, Callaway has again utilized their A.I. Flash Face SS21 design feature which is unique to each loft because the demands of a 3W are much different than a 7W. Additionally, Jailbreak is alive and well here and in conjunction with the FF SS21 and T2C carbon crown these are fairways built not just to eliminate one side, but to still generate distance not just through technological advances but also more consistent strikes.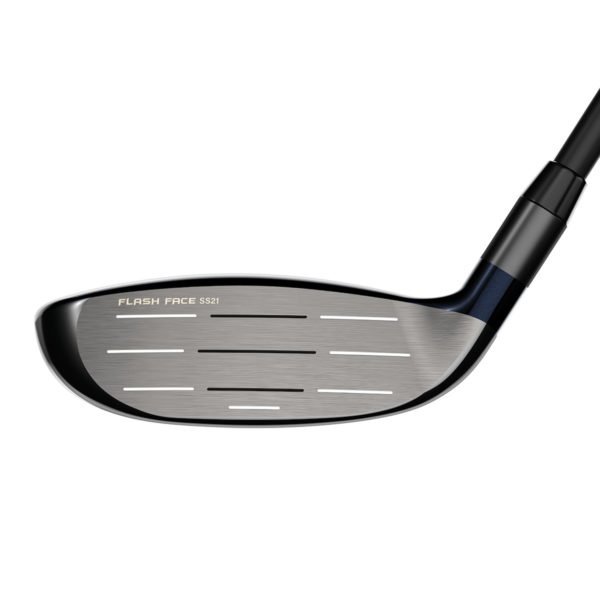 What do you think of the new B21 options from Callaway? Is it something that might fit your needs as a golfer, or perhaps someone you know? Going to give them a go? Be sure to jump in and let us know your thoughts here in the comments or on the THP community!