While every facet of Callaway's designs in recent years have been incredibly successful, when it comes to the Rogue/Mavrik release cycle, fairways have always managed to be true showstoppers. So, for those wondering if that trend might continue, you can sleep easy now because these Rogue fairways aren't a watered down version of anything, these are fairways with all new tech in them…all three of them.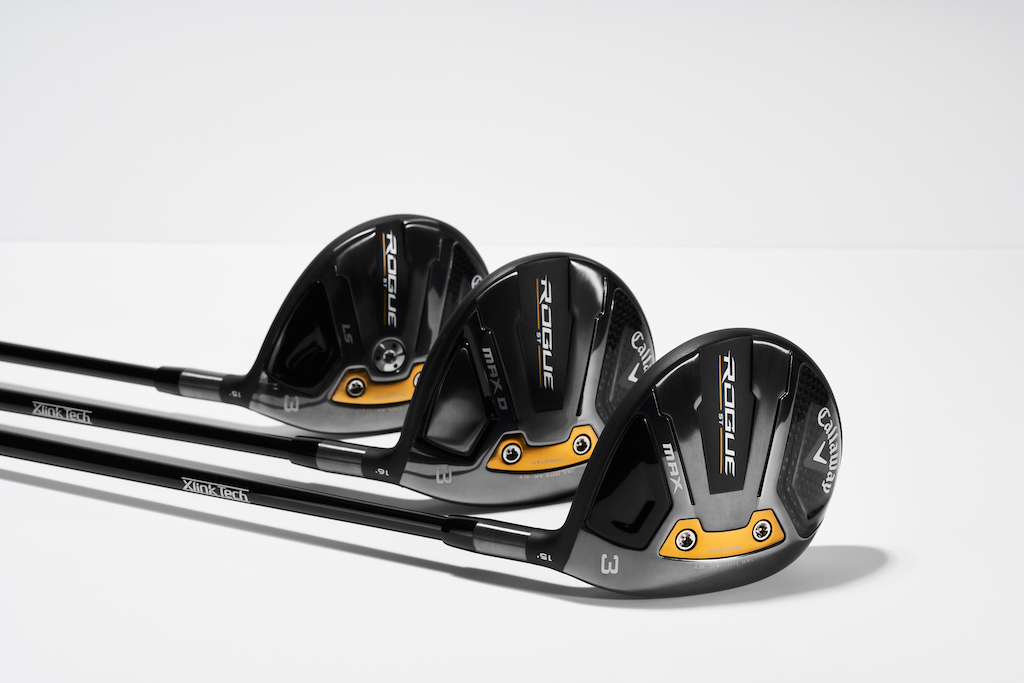 Callaway Rogue ST MAX Fairways
Yes, marketing is marketing, but according to the Callaway R&D team these are the fastest fairways that they have created to date, and it all has to do with the fact that it is totally different than anything they have ever done before.
It all starts with Jailbreak. Now, yes, you have heard that before, but really it truly does start there with the new Rogue line as this is an all new take with Jailbreak ST. You see, this is a truly unique variation on Jailbreak, and it is one of three different designs used in the Rogue lineup. Thanks to A.I. Optimization, Callaway looked for a better way. That way is actually placing two structures at the absolute heel and toe perimeter of the clubface to keep the vertical stiffness, but totally free up the Face Cup to work without constraint. Translation? Same stability and retention, but with way more ball speed creation.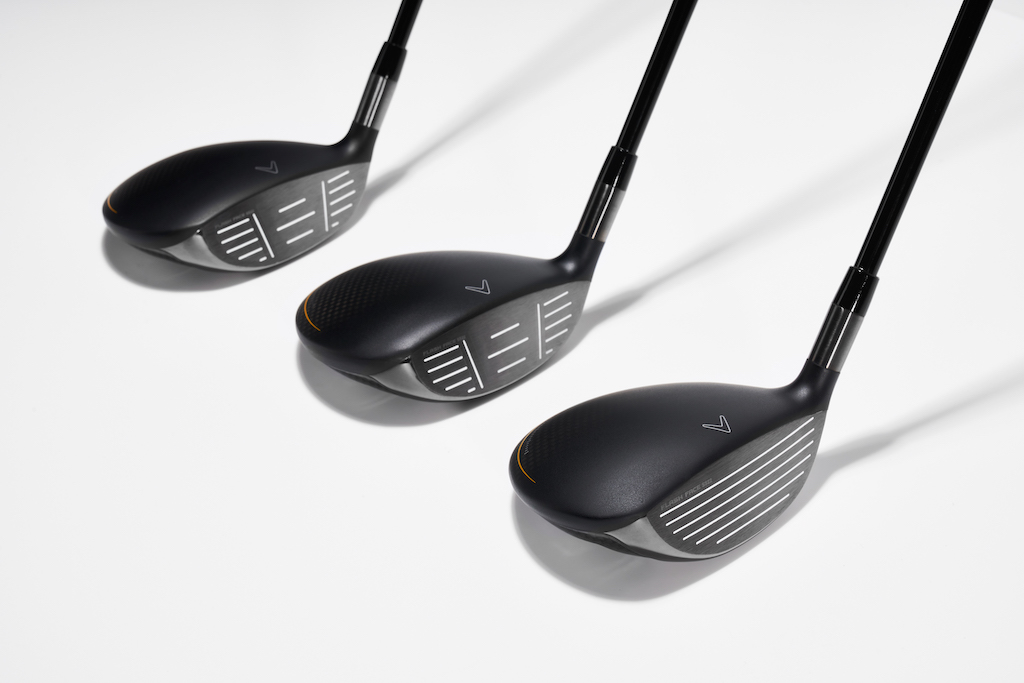 The next design step is the use of a Tungsten Speed Cartridge, and though the name is the same as the one used in the Rogue ST drivers, the placement and shape here is totally different because a fairway is totally different than a driver. Here the weight is placed in the front extreme perimeter and not the rear, 27-28g of tungsten to be exact, which helps create a low and forward CG in the fairways. This placement optimized where most miss on a fairway wood, low, and helps maximize playability.
Also, A.I. face optimization is alive and well with every single head in each of the three lines having a totally unique and one of a kind design. Using a new high strength C300 Face Cup, which has been used by others before but is a first for Callaway, they have been able to further prioritize speed, launch, and spin in both creation and retention.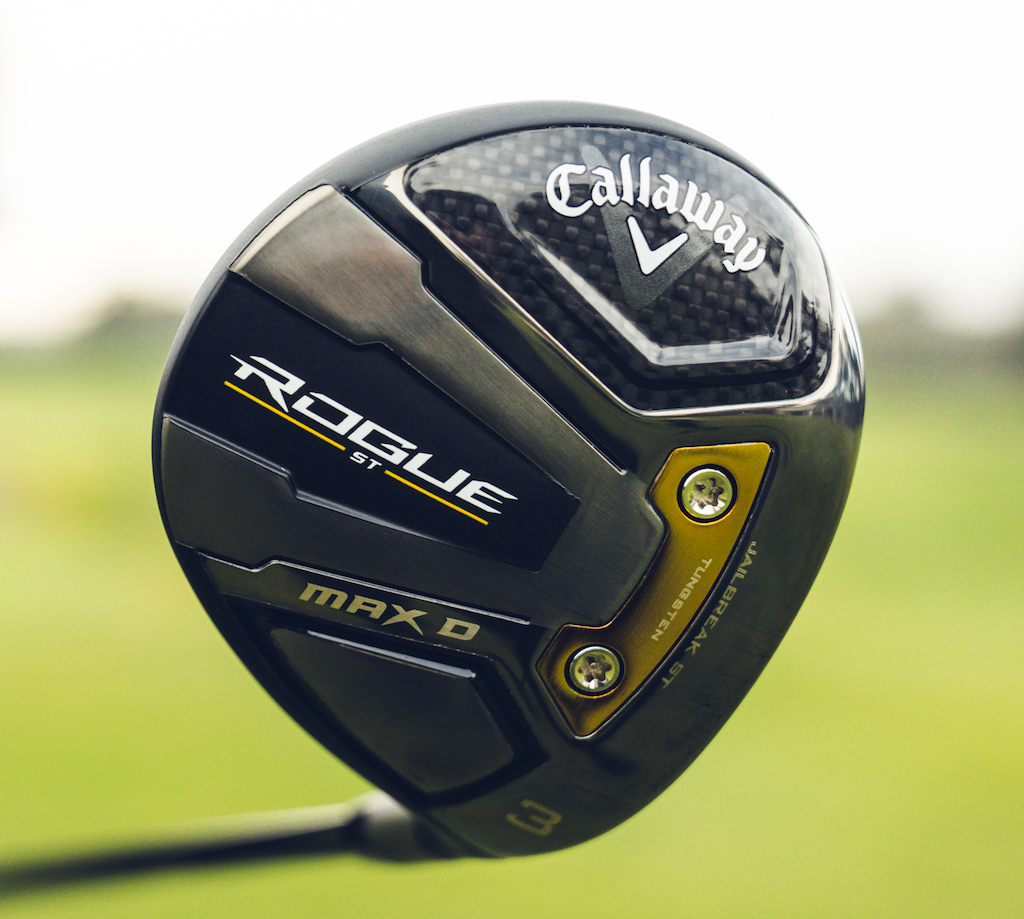 Callaway Rogue ST MAX D Fairways
The name says it all here, these are the highest launching and most draw weighted fairway option of the Rogue ST release. These are for the golfer who needs and seeks the most shot shape correction, beyond just draw bias as the face angle, loft, and lie of this design is also optimized for this segment of player through the companies extensive fitting matrix.
The MAX D is available in both RH and LH in 3 (16°), 5 (19°), and 7 (22°) wood models.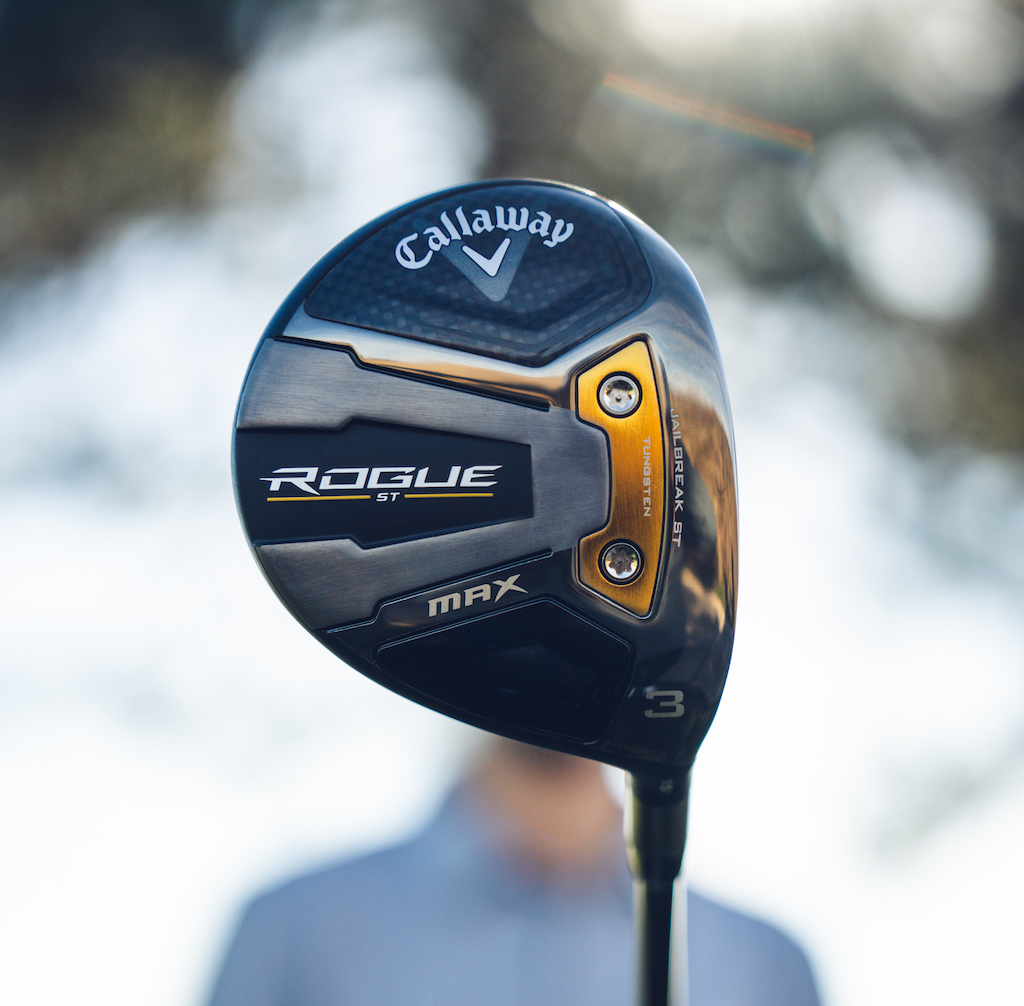 Callway Rogue ST MAX Fairways
This is the model which will appeal to the largest portion of the bell curve, this is the fairway wood which is all about high MOI in an easy to launch off the tee and turf package. The MAX maintains a neutral overall ball flight and a lower leading edge face shape with a lower heel and toe visually to inspire confidence for a wide range of skills. Callaway has also massaged the shape here to make it as appealing as possible to more golfers, including those of higher skillsets.
There are seven options in the Rogue ST MAX fairways, 3 (15°), 3HL (16.5°), 5 (18?), HW (20°), 7 (21°), 9 (24°), 11 (27°) with all but the HW, 9, and 11 woods being available in LH.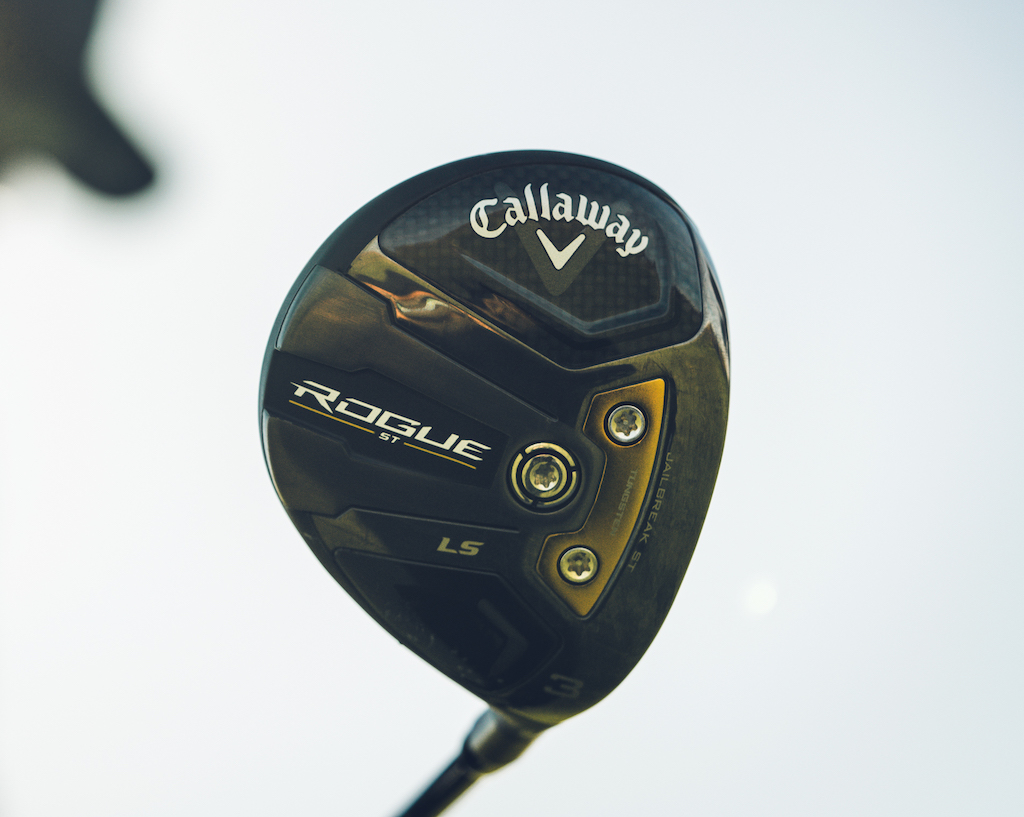 Callaway Rogue ST MAX LS Fairways
I think by now we all know what LS stands for, these are the lowest spinning of the three fairways models for Callaway in the Rogue ST arsenal and essentially are the LS and Triple Diamond joining forces. The shape is a Tour Preferred one like the SZ of the past with more camber in the toe and heel as well as a slightly deeper face and smaller footprint which makes it a serious tee option. The club also has an additional weight screw low and forward to make it tunable as well as even lower spin. This will be the option for those looking for a low spin rocket launching tee club.
The LS comes in 3+(13.5°), 3(15°), 3HL(16.5°), and 5(18°) with the 3+ and 3HL being RH only.
The Details
Each of the new Rogue ST MAX fairways will be available starting 2/18/22 and come in at $349.99 and standard shaft options will be as follows:
Lightweight/Women's – Project X Cypher Black (40g, 50g)
Mid Offering – Mitsubishi Tensei AV Blue (50g, 60g, 70g)
Low Offering – Mitsubishi Tensei AV White (60g, 70g, 80g)
We will have a plethora of in-hand information and feedback from golfers just like you coming to the THP Community very soon, so stay tuned!