What some may not realize, Callaway has been consistently at the top of the game in terms of sales when it comes to both hybrids and irons, and the Rogue/Mavrik release cycle has always been a significant reason for that. However, as is the case with the drivers and fairway releases of the Rogue line today, don't make the mistake of thinking this is any kind of filler release, this has all the technology and then some which Callaway possesses.
Speed is the name of the game here, though there are some twists which are sure to surprise.
This is what Callaway is calling their fastest family of hybrids yet, and it's done with some very cool internal technology.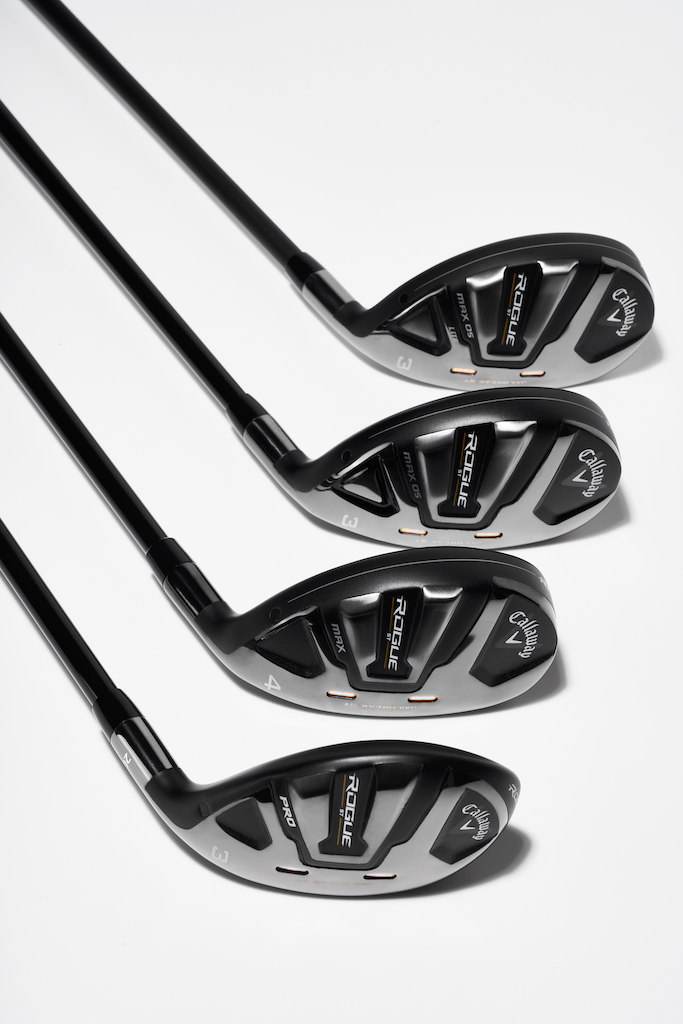 First, each model is using the new Jailbreak ST which is entirely different than that used in the Rogue drivers or fairways. As the hybrids have unique shapes, A.I. showed that so too should the Jailbreak applied. These clubs actually have two jailbreak speedframes pushed to the far perimeter of the heel and toe versus being located in the middle. This was done because Callaway found it would maintain the vertical stiffness they desire, but also stay away from the Face Cup to let it flex more, which means more speed while keeping stability.
All of the hybrids in the line also have up to 18g of MIM'd tungsten, of which there was none in the Mavrik hybrids previously. This has actually been placed internally because it is towards the toe and externally might draw some question and preconceptions, when in reality, it is there because that counterbalances the elongated hosels of the hybrid to keep things in balance.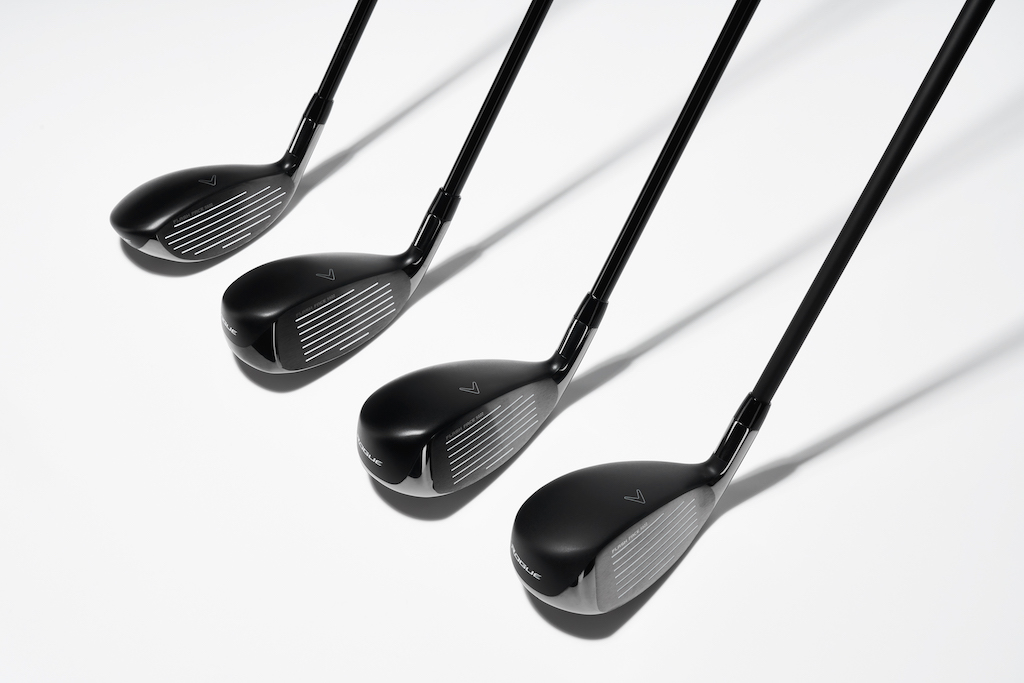 Finally, all three models have unique A.I. face optimization with the new 455 high strength Face Cup. But not only that, every loft has a unique A.I. face making for thirteen totally one-of-a-kind faces through the three hybrid designs. These are created to optimize spin robustness (how much spin is maintained) and have done such via Callaway's testing about 130 RPM's and a whopping 1.5° of launch.
Best yet? All three options, well, technically four, do independently unique things.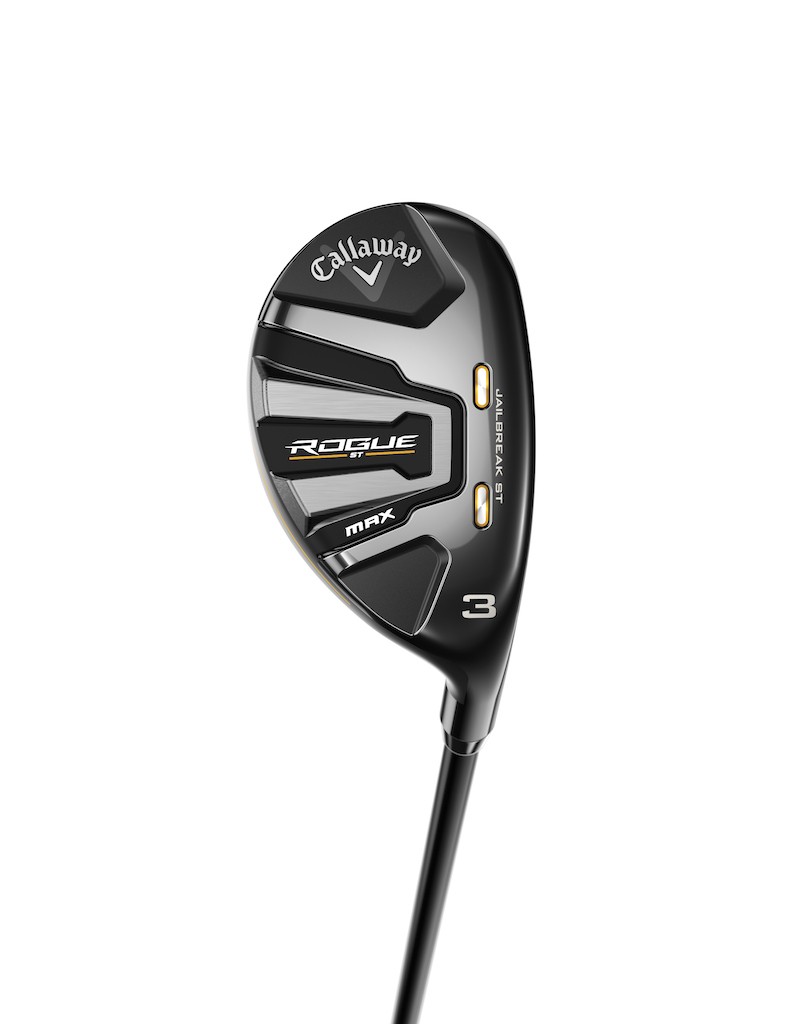 Callaway Rogue ST MAX Hybrid
This is the longest of the hybrid options, it has slightly stronger lofts and will fit the golfer who is looking for speed, forgiveness, and all around performance. The ST MAX does have the squared off toe and lower leading edge which many have become accustomed to from Callaway, and it also has a more iron like face groove design as well.
The ST MAX will be available in 3H-6H (18°, 20°, 23°, 26°) loft options.
Callaway Rogue ST MAX OS and MAX OS LITE Hybrids
Want maximum forgiveness in your hybrid? Then this is your ticket as the MAX OS has the largest shape of the three with the most mass moves to maximize launch while offering tremendous speed and playability. There are also the most loft options here, along with the most draw bias.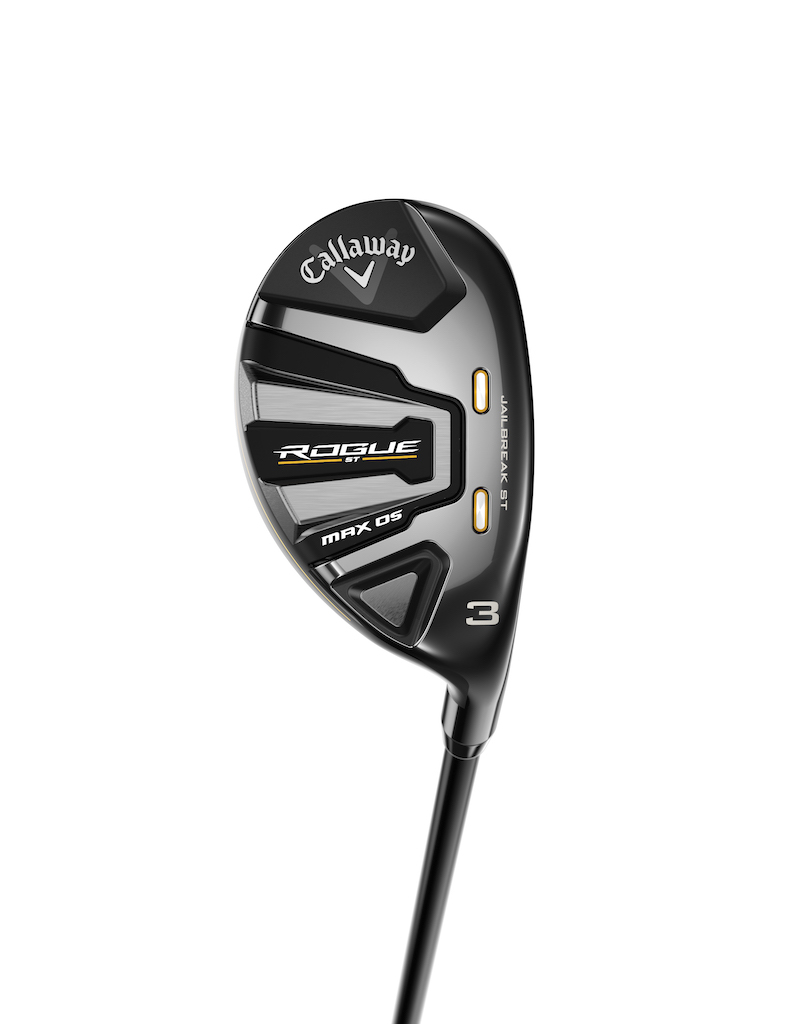 This is also why I mentioned there being four options, as Callaway is offering the OS version of the new Rogue hybrids in two different types with the LITE version being higher lofted and lighter weighted for women and amateurs who could benefit from such.
Both the Max OS and Max OS Lite come in 3H-8H (OS – 19°, 21°, 24°, 27°, 30°, 33°, and LITE – 21°, 24°, 27°, 30°, 33°, 36°).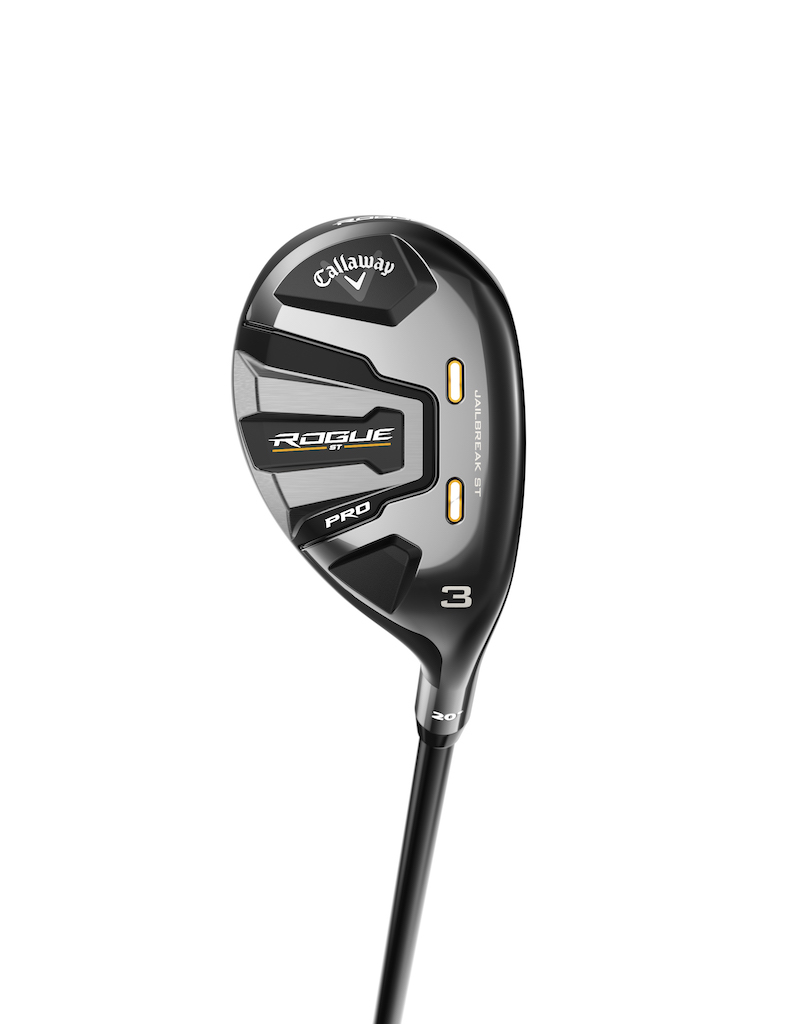 Callaway Rogue ST PRO Hybrid
Finally, there is the Pro. Obviously, this is the most neutral CG of the line, and it is meant to offer more workability as well as fighting against the dreaded left miss (for righties) of better players with hybrids. The Pro also has a more fairway wood shape to it with a rounded face absent any square toe and a significant amount of camber on the sole for turf interaction a lot of better players look for in a hybrid.
The Pro will be available in 2H-4H (18°, 20°, 23°) options.
Why of course there are irons! In fact, right in line with the hybrids there are three (technically four with the LITE) different options which Callaway thinks they allowed them to hit all ranges of golfers. The irons are "Speed Tuned" and are one of the most advanced Callaway has created.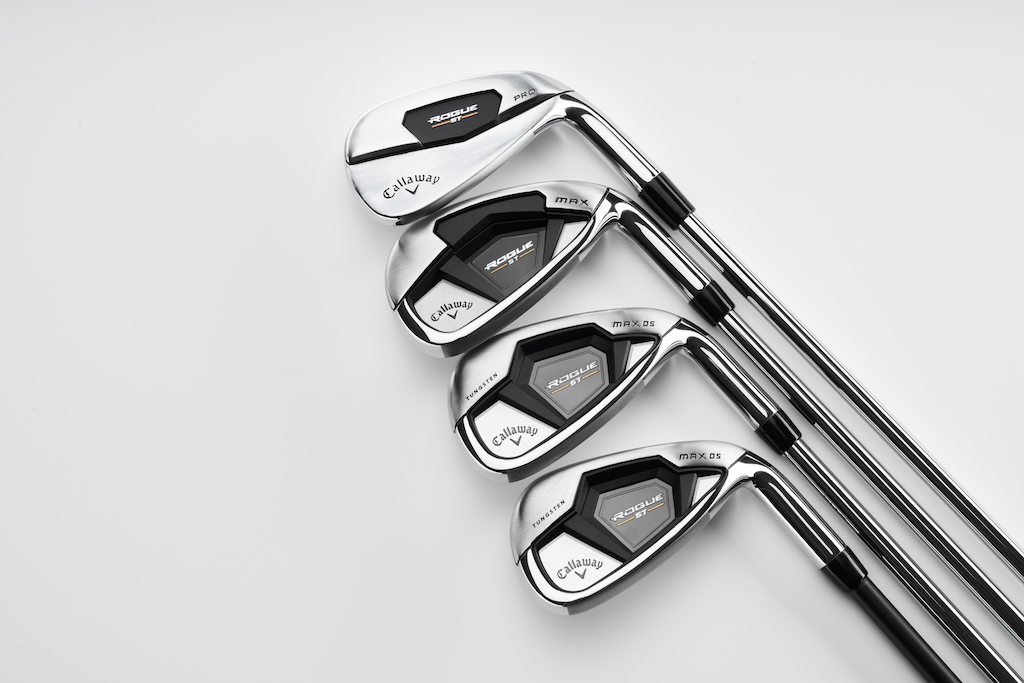 That claim starts with the industries first 450 A.I. Face Cup. This is not a new material to irons, but it is new to the Face Cup application, and its strength means even more speed and speed consistency is now possible for Callaway. Similar to the hybrids, every single face in every single set here is totally unique thanks to the A.I. design supercomputer, meaning every club is optimized for the specific way most amateurs use it (and miss with it too). This new material in the Face Cup has also allowed more spin, speed, launch, and a 13.2% tighter dispersion, not to mention Callaway is actually weakening the lofts in the longer irons because of what is has done.
Additionally, there is a lot of Precision Tungsten Weighting in each of the models with up to 62g in a single head, and 250% more overall than was used in the Mavrik irons. That is a lot of tungsten, and yes that matters a lot in club design. This added weight means more precise placement is an option which helps optimize every single iron.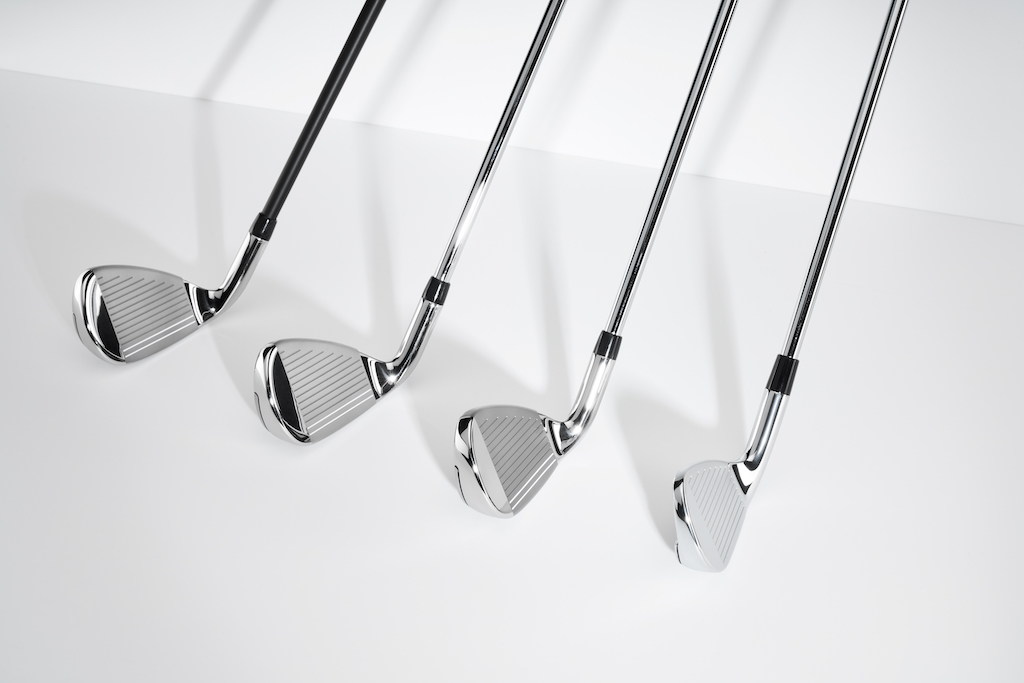 Finally, the witchcraft which are Callaway's patented Urethan Microspheres are not only here, but there are more of them than ever before as the company worked to make sure they reach higher up the face (6th groove versus 3rd/4th previously). Because of the way they deform with no resistance, the face still gets maximum flexion while keeping the dampening which makes them sound/feel good.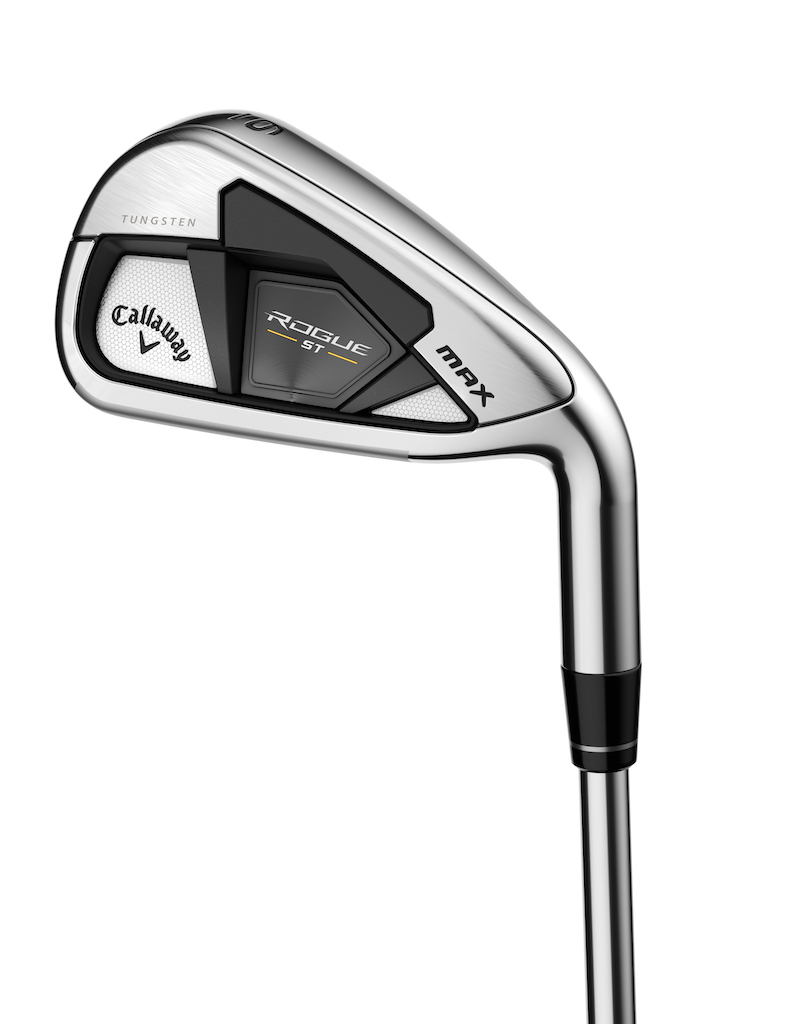 Callaway Rogue ST MAX Irons
These are the "core" model of the three sets, and Callaway is calling them their longest ever despite actually making the lofts weaker than the Mavrik irons in the longer irons. These offer that in-between realm of offset, topline, and sole width which will work for the biggest segment of golfers. These look like a Callaway iron, through and through.
The ST MAX irons will be available 4-PW, A, G, and S.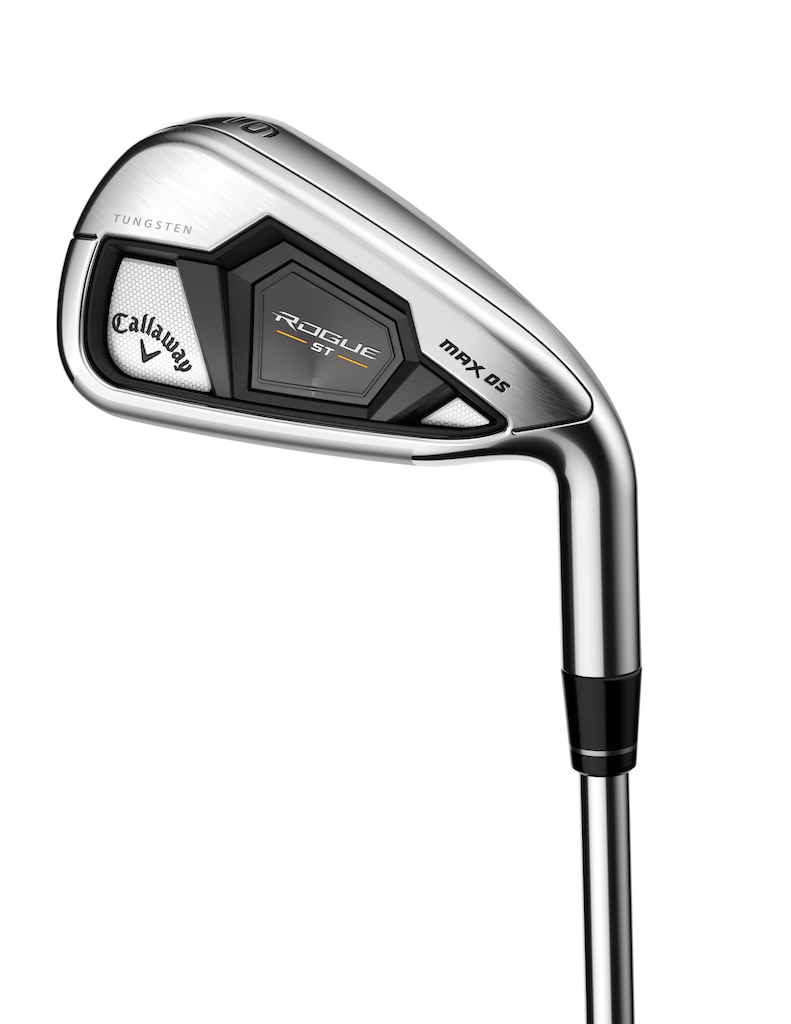 Callaway Rogue ST MAX OS and OS LITE Irons
The biggest and burliest of the offerings, the OS and OS LITE are also the most forgiving with the widest soles, enhanced offset, and overall profile that will help golfers who need launch and playability. These are aimed at the mid to high handicap golfer and the OS LITE option is a lighter swing weighted version that also has 3° more loft through the set to further maximize launch for golfers who need it.
Set makeup for the MAX OS is 4-P, A, G, S and 4-P, A, S in the MAX OS LITE.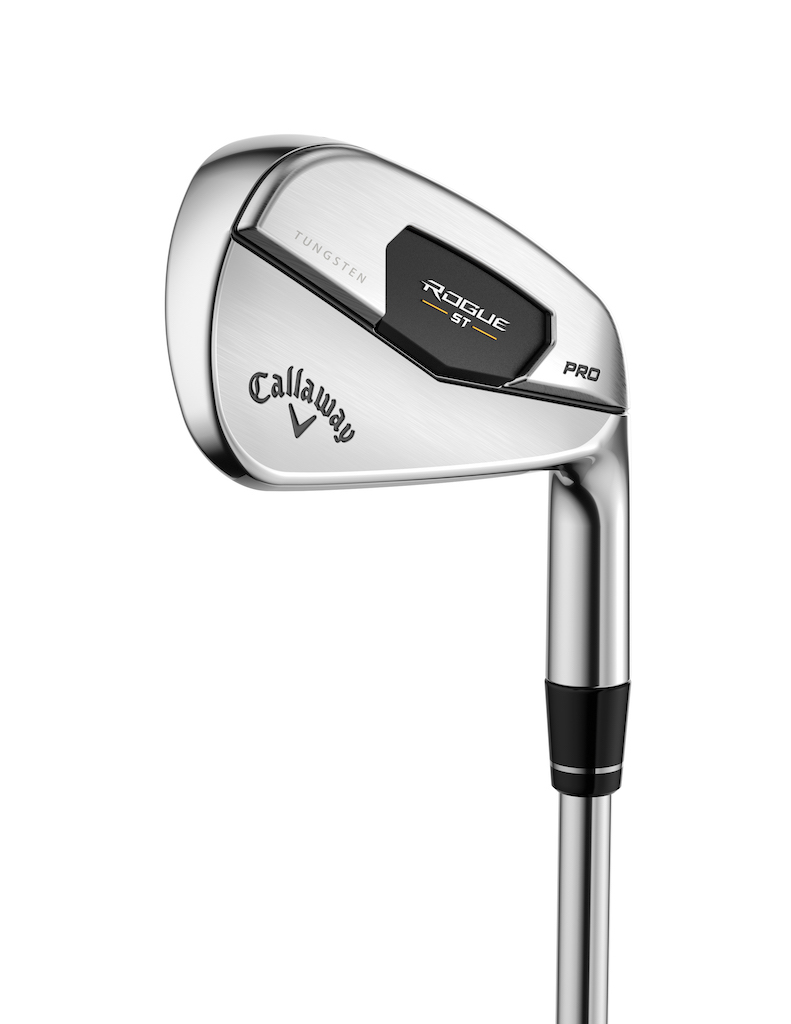 Callaway Rogue ST PRO Irons
Finally, the Pro, and this is a Pro which actually looks as such. This one is sure to turn heads as it looks very similar to the Apex Pro and is likewise a hollow body design with all the bells and whistles packed into a tidy little package. This is a players shape with stronger lofts offering more workability but still a maximization of distance. For those curious, it isn't as forgiving as the Apex, but it is stronger lofted than the Apex Pro, sitting it right in the middle.
The Pro's will come in a 4-PW, A option for set orientation.
The Details
Both the Rogue ST MAX hybrids and irons will hit retail everywhere on 2/18/22. Hybrids will come in at $279.99 and the irons at $999.99 for the base set. Shaft options include True Temper Elevate MPH and all new Project X Rifle shafts in steel, and Project X Cypher Black as well as Mitusbishi Tensei AV Blue and White in graphite.
Keep a keen eye on the THP Community for feedback and thoughts of golfers just like you beginning today as we have 12 forum members that have already tested these out!