Jailbreak. The definition is literally based around escape, and in 2017 Jailbreak was key in Callaway Golf doing just that in the driver market as they finally managed to summit the mountain that had long been ruled by another company. Fast forward to 2018 and Callaway is going "Rogue", and they are still trusting Jailbreak to lead the way, but this time it goes beyond drivers. Many of us previously believed the application of something like Jailbreak would be improbable when it came to fairways and hybrids, but with the wave Callaway is riding, it's no surprise their R&D crew managed to do it.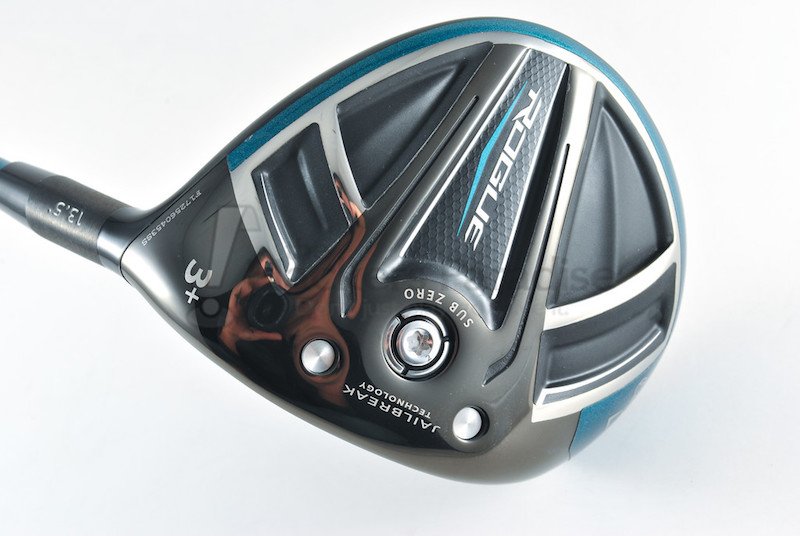 Promising more launch, more forgiveness, more speed, and more distance, Callaway is hoping to do with fairway woods what they did last year with drivers. THP was able to get the new Rogue Sub Zero fairway in for review to see just where the line between claims and reality is.
Callaway on the Rogue Sub Zero Fairways:
The Rogue Sub Zero Fairway Wood is the first player's fairway wood to feature Jailbreak, Face Cup and Internal Standing Wave technologies to generate less spin and unprecedented power.

Jailbreak Technology and Face Cup for the First Time in a Fairway Wood

Two innovative technologies work together to promote fast ball speed across a large part of the face for consistently long distance.

Low-forward CG for Low Spin and Long Distance

5-gram weight screw in the sole's front helps position CG low and forward to lower spin for long distance.

Triaxial Carbon Crown for Distance and Stability

Weight saved by the light, strong crown is repositioned in the head to minimize spin and increase MOI.

Industry Leading Aero Package

We refined the size, shape and position of the Speed Step to promote better airflow and more club speed.

Industry-leading Selection of Shaft, Weight and Loft Options

Multiple premium shaft brand and weights – 60g, 70g, and 80g. Lofts: 3+ / 13.5°, 3 / 15°, 5 / 18°
Specifications:
| | | | | | | |
| --- | --- | --- | --- | --- | --- | --- |
| Name | Loft | Availability | Standard Length | Lie | CC | Swing Weight |
| 3+W | 13.5° | RH / LH | 43.00" | 55.00° | 167 | D3 |
| 3W | 15° | RH / LH | 43.00" | 55.00° | 167 | D3 |
| 5W | 18° | RH / LH | 42.50" | 55.50° | 155 | D3 |
Key Technology:
In recent years, Callaway has made no bones about throwing their weight around when it comes to pushing boundaries in R&D. The Rogue SZ fairways are no different, in fact, there is so much going on here that dedicating an entire section to the technology makes perfect sense.
Let's just get to it, Jailbreak Technology. It's the main talking point of the new Rogue fairways, so why should we delay addressing it? For those who don't know, Jailbreak is the use of two titanium bars just behind the clubface which connect, and more importantly stiffen, the crown and sole of the club. What this means is more of the energy transfer when hitting a golf ball will be redirected at the ball rather than lost on strikes across the entire face. A lot went into finding a way to get Jailbreak into the smaller heads of the Rogue fairways and hybrids, and much of the obstacle was weight, so for this release the Opti-Fit adapter is gone in favor of a glued hosel. Testing proved however, that losing the adjustability in favor of Jailbreak could prove to be a revolutionary performance change.  Ball speeds for this reviewer encroached upon driver speeds, something only one other fairway wood had to this point managed to do in a review. Jailbreak works, period. It is for Callaway once again, the great game changer.
Here is Dave Neville from Callaway Golf breaking down the new Rogue FW line from the 2018 PGA Show last month.

Beyond Jailbreak, Callaway is still throwing tried and true design features at the Rogue SZ fairway as well. The Rogue SZ features a more Forward CG combined with Callaway's patented Internal Standing Wave as well as built in Face-Cup. The name of this game combined with Jailbreak is ball speed, low spin and workability. All of those traits combine to try and create in the SZ version the optimal conditions to create sheer distance and playability combined with a compact footprint that will appeal to even the most demanding players. Testing proved that the ball speed potential previously referenced mixed with the low spin nature of the head meant not only driver type speeds, but driver type distances at times for this reviewer.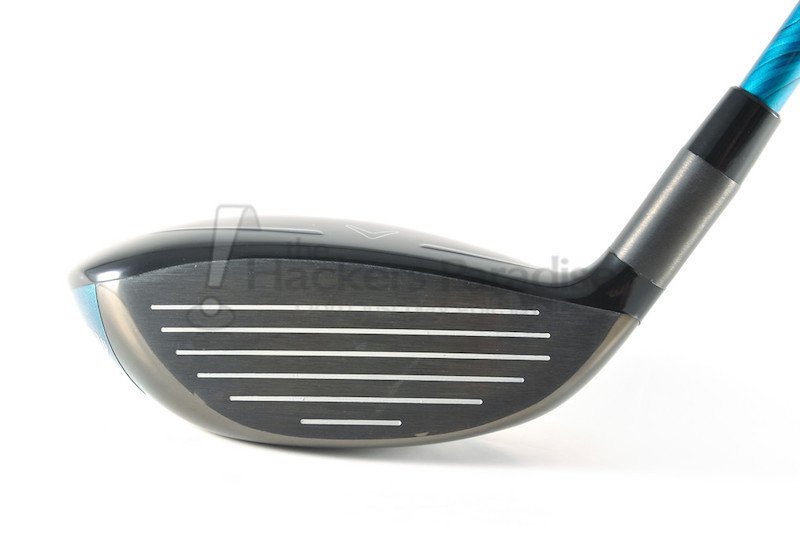 Rounding it out, Callaway again shows off their Triaxial Carbon Fiber crown and added focus on aerodynamics with a re-worked Speed Step. Lighter materials and more aero friendly traits mean again, more potential for speed and thusly distance. Here, they also play a big role in creating visible tech that shouldn't turn many golfers off. In fact, the new Speed Step which Callaway claims bolsters the same performance traits looks exponentially more clean and actually adds to the aesthetic package rather than taking away from it.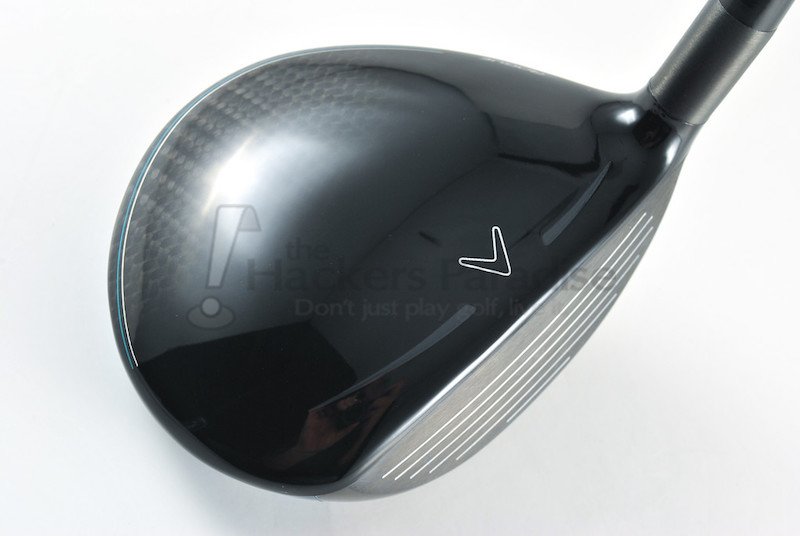 In-Hand Thoughts:
The Rogue SZ fairway is quite the looker. As is the case with most recent Callaway releases there is a lot going on, but somehow they always tie it well with the story they are trying to tell. The use of a nice blue/teal is a departure from the bold green of the Epic, and despite some out there being critical of the color choice, it looks quite good in hand. Absent are the known monikers of "XR", "Big Bertha", "or "Great Big Bertha" and instead there is just Rogue, and it's a look and mentality that fits the current momentum of Callaway as a company.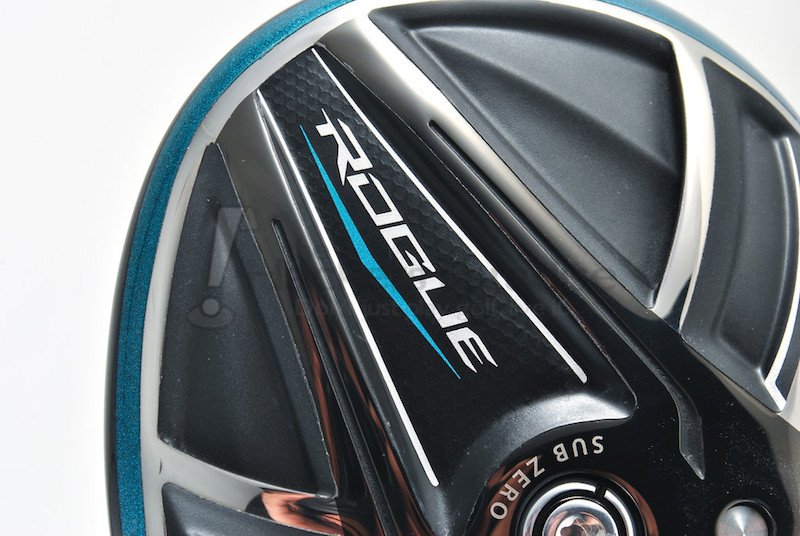 Callaway bills the Rogue SZ as a "players" style fairway, and as such it's no surprise it's a bit more compact in address appearance than the standard Rogue, nor that it has a very neutral look at setup. The Triaxial Carbon Fiber crown looks as good as ever with a clean fade-in appearance from front to back. Also, the new Speed Step as previously mentioned is much simpler, being only single "ridge" on each side of the alignment aid. Additionally, the 13.5° that THP reviewed was paired with the new ProjectX Evenflow Blue and it practically matches the heads paint accents perfectly, it is a pairing that looks as good as anything else out there.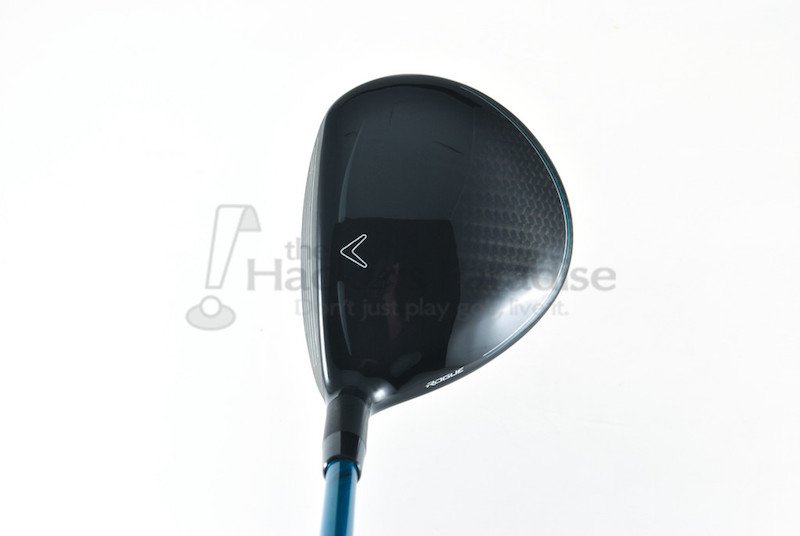 Performance:
Callaway has been full force behind the Rogue fairways since their release, with bold confidence and somewhat in-your-face presentation, they truly believe in what they have produced. Frankly, the Rogue SZ fairway delivers on all of it. For this review, time was initially spent with the aforementioned 13.5° 3+Wood setup and then later the 15° 3-Wood version, two of the three lofts (18° 5-Wood being the other) that Callaway offers in the Rogue SZ.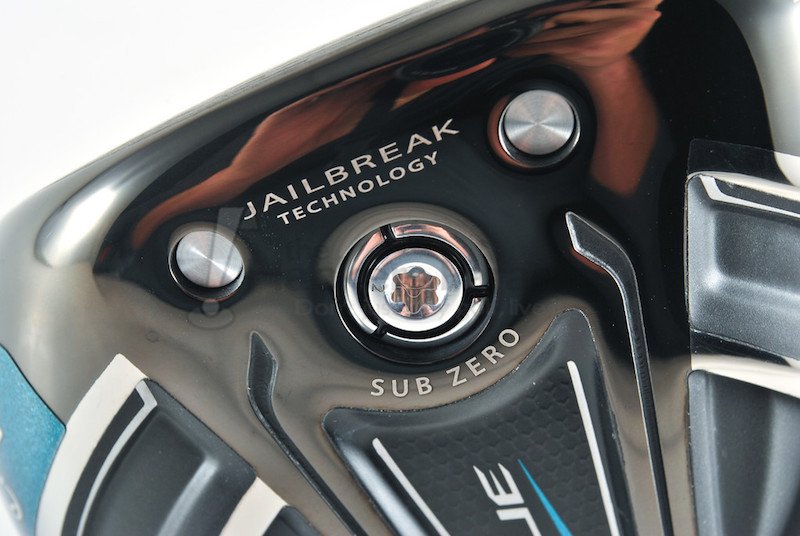 Though subjective, the feel/sound of the Rogue SZ fairway at impact is definitely on the solid side. Obviously there is a more muted overall tone because of the amount of carbon fiber in the design, but beyond that if you have hit the Epic or Epic SZ drivers, then you will understand what is meant by "solid". It is the opinion of this reviewer that the rigidity of the crown and sole that Jailbreak creates has led to a somewhat blurred feedback across the face. Even in this, the SZ model strikes off-center are met with the same "well hit" sensation as those on-the-button. All that said, combined with the thin 455 Carpenter Steel, all those strikes feel like they jump off the face, something that will take people aback when hitting the Rogue SZ.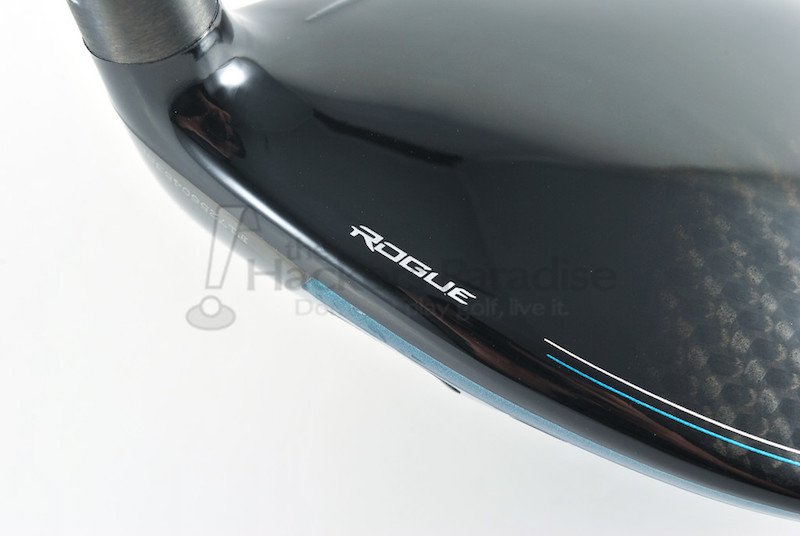 By design the SZ is the lower spin model in the Rogue lineup, and unlike the Epic SZ and 816 Alpha before, this head does not offer dual weight (front/back) adjustability, rather it is forward or bust. Because of this, one might believe that the low spin will also be met with low launch, however that was not the case. The 13.5° did possess a very "mid" flight, but it elevated to its peak much easier than anticipated, at least off the tee. From the deck, despite all of the technology involved, not everyone will be able to elevate such a low loft. Because of this, the 15.0° model was also tested and proved to launch much easier from both the tee and deck, and hit that mid-high mark that so many look for out of a fairway wood.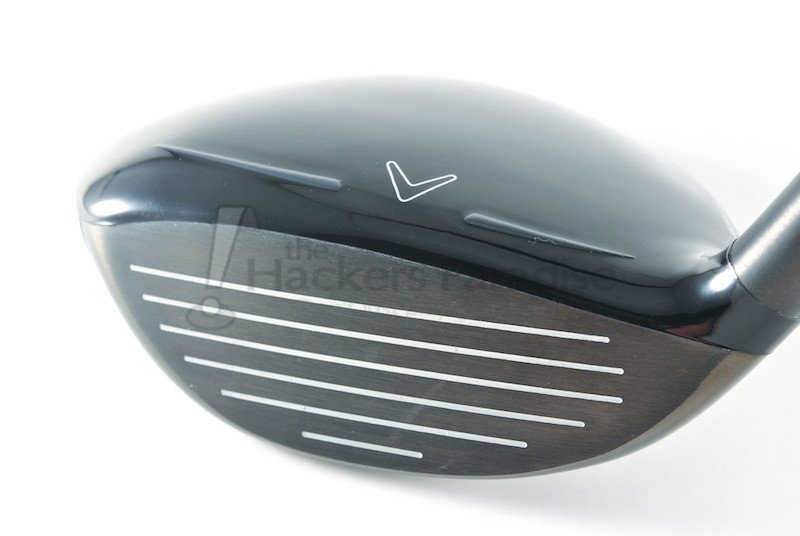 The rest of the performance story is the spin and ball speed, and time on the Foresight GC2 launch monitor painted a very clear picture. In terms of spin, both heads fell on average within the 2400-2600 RPM range. Ball speed, now that is the premier story here as for this reviewer the average throughout testing was 156 MPH with a maximum of 158 MPH. Though these numbers all depend on the player swinging the club, and we know fitting is paramount, for a stronger swinger it meant a top of the heap ball speed and incredible distance potential.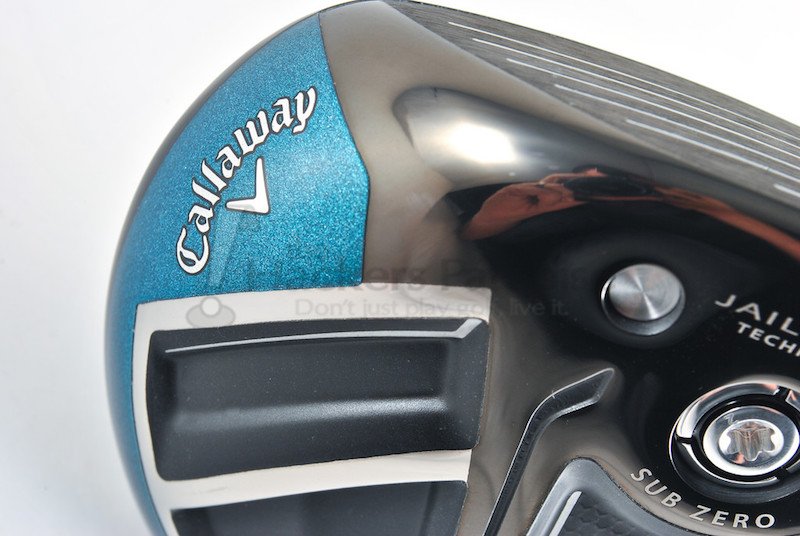 All of the aforementioned is great, but what about playability? Callaway bills this as the "players" style fairway in their Rogue lineup, but make no mistake it still features the same impressive amount of MOI that made the Epic SZ and 816 Alpha so very special. This is not going to be the most forgiving fairway out there, with the forward CG it can't be, but the amount of playability wrapped into this package is what surprised most during the review. That same impressive ball speed and directional retention that the Epic drivers created via Jailbreak is now present within a fairway wood, and that simply cannot be overstated.  Misses are still misses, and in the SZ they are definitely going to be more noticed than the standard model, but the ability to keep the ball in play consistently impressed several who hit it.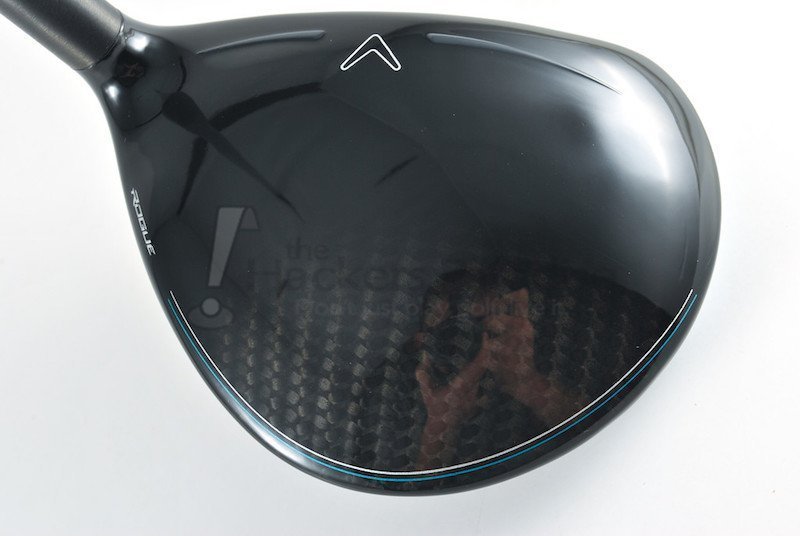 It is worth noting though, the SZ by nature is a bit fade biased and that, combined with the lower spin will be key factors in deciding which Rogue fairway to try. Another thing to keep in mind is that as previously mentioned, to get Jailbreak into the head, they went with a fixed hosel, so there are no adjustments to be made when it comes to loft or face angle. This will definitely bother some, but it is a bit nostalgic to see a nice clean epoxy hosel design. Lack of adjustability may turn off some, but the performance has the chance to more than make up for it if one lets it.
Parting Thoughts:
Reviewing products that have a truckload of hype and excitement about them is not an easy task, many pre-judge the release based on their feelings about the brand, good or bad, and as such have made up their minds before doing any research. Callaway is proud of the Rogue fairway woods, both the standard and SZ models, and based on everything seen during review, they should be. The performance potential is here in a way we have not seen in a Callaway fairway wood since perhaps the X-Hot, and I believe that is the one that put them back on the map. Callaway again has something very special on their hands.
The Rogue Sub Zero fairway woods are priced at $299.99, and as always, more information on them and the rest of the Rogue lineup can be found at www.CallawayGolf.com.