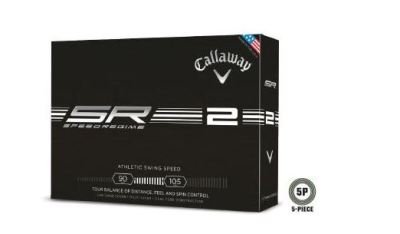 Though not the best kept secret in golf, today Callaway is formally introducing their 2014 line of Tour level, premium golf balls. Different than years past, there are three different balls (all four or five piece) and they are designed specifically for different swing speeds, ranging from below 90mph to 105mph and above. All three balls possess a urethane cover for maximum greenside spin.
Though many people will associate balls geared for different swings speeds with compression, the Speed Regime series also focuses on aerodynamics suited best for different players. Consider the SR1 for example; the ball designed for swing speeds under 90mph.  According to Dave Bartels, Senior Director of Golf Ball R&D, "because the golf ball doesn't achieve very high speeds, we want to focus on lift at lower speeds, towards the end of the flight as the ball is descending. So we try to keep the ball in the air longer, and also make it fly farther."
MSRP for all Speed Regime balls is $47.99 and they will be available in stores January 2014.
A number of THP readers were among the first consumers to sample the Speed Regime line and you can read their feedback on the THP Forum.