Within the golf industry, there is a current trend that has companies looking to their names of yesteryear and resurrecting them for today's product launches. This fall, Callaway released a new set of irons with not just a familiar name, but a familiar look as well. As a compliment to those new irons, Callaway has released a Steelhead XR hybrid, which brings a familiar face cup design and a redesigned shape to help make the game easier for golfers who tend to struggle with long irons.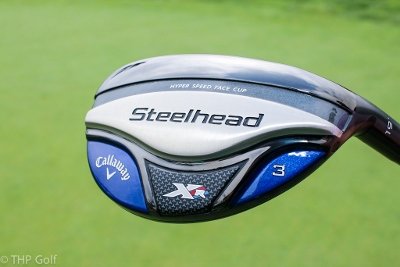 From Callaway
Steelhead XR Hybrids are designed for an unparalleled combination of distance, forgiveness and playability from industry-leading technologies like our Next-Gen Hyper Speed Face Cup and advanced shaping.
| | | | | | |
| --- | --- | --- | --- | --- | --- |
| Name | Loft | Availability | Length | Lie | Swing Weight |
| 3H | 19 | RH & LH | 40.50" | 58.50 | D1 |
| 4H | 22 | RH & LH | 39.75" | 59.25 | D1 |
| 5H | 25 | RH & LH | 39.00" | 60.00 | D1 |
| 6H | 28 | RH & LH* | 38.25" | 60.75 | D1 |
*Custom Only
| | | | | |
| --- | --- | --- | --- | --- |
| Manufacturer | Flex | Shaft Weight | Torque | Kickpoint  |
| Matrix | Light | 58 | mid | mid |
| Matrix | Regular | 63 | mid | mid |
| Matrix | Stiff | 64 | mid | mid |
 Tech Highlights  
Callaway was able to push their face cup technology into hybrids with the introduction of their X2 Hot lineup back in 2014. What that translated to was driver-like performance from a much smaller head. Fast forward a few releases and Callaway has now built the Steelhead XR hybrid with a newer version of the face cup, referred to as the Next-Gen Hyper Speed Face Cup Technology. This refresh allows for a bit more face wrapping, which will in turn help maintain ball speeds when contact is made away from the center of the face.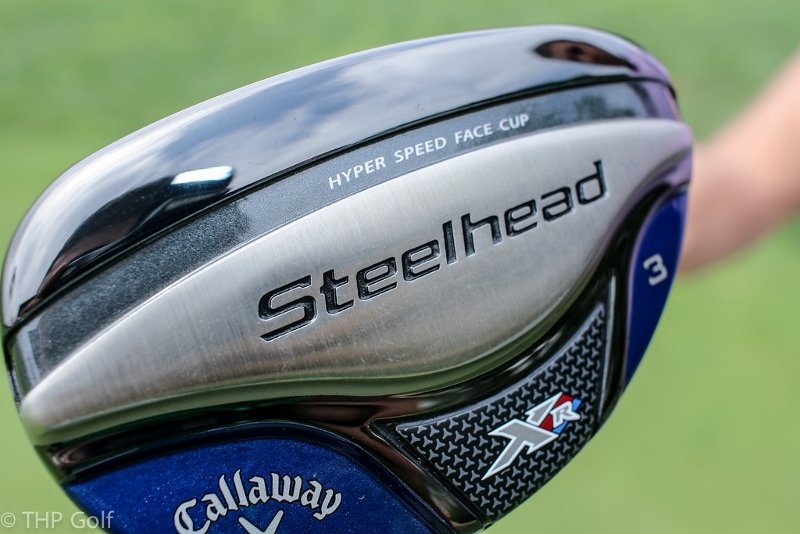 In an effort to make the Steelhead XR hybrid easier to hit, as well as producing a club that will achieve strong distances, Callaway has made some design changes to their hybrid body. In terms of the face, the length from heel to toe has been stretched to make it appear longer. Not only is the face a bit longer, but the toe side is a bit taller and squared off. Having a longer face combined with a center of gravity that sits slightly deeper in the Steelhead XR than in the previous models, allows players to reap the increased MOI benefits on mishits.
Aesthetics
Outside of drivers, there might not be one piece of equipment in which shaping gets dissected with such scrutiny like hybrids do. Hybrids were initially created to offer golfers an alternative to those harder to hit long irons, thus helping players elevate the ball and achieve a more consistent distance. With these goals in mind, companies have worked on ways to help create clubs that achieve higher launch, and in doing so have produced hybrids that come in many different shapes and sizes. For the golfer who likes to work the ball in both directions, the preferred shape is a little smaller, while the player who is looking for better launch and yardage tend to gravitate towards a slightly larger profile. Within their current lineup, Callaway currently offers three different hybrids. For those golfers who tend to seek the middle ground on this size and shape spectrum, Callaway offers up the Steelhead XR hybrid.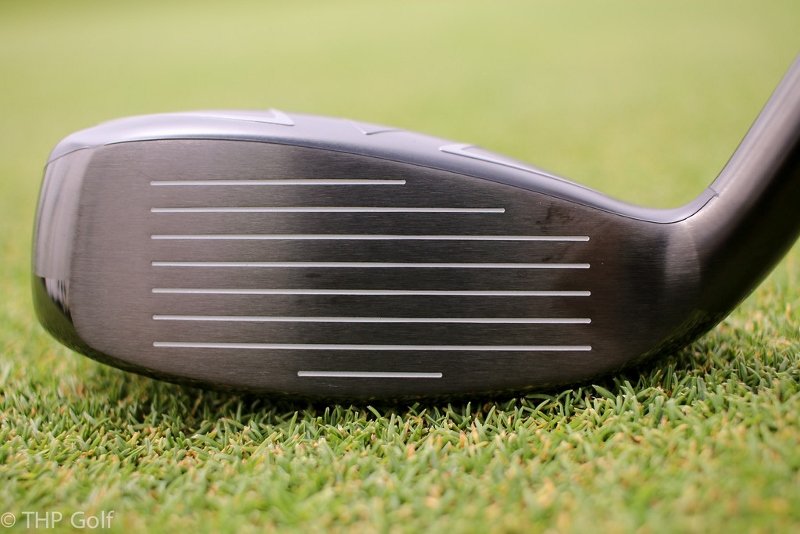 Place the Steelhead XR hybrid up to the ball and the shape offers some similarities to what we have been accustomed to seeing from Callaway in the past. Medium in size, it's not too bulky to bother players who prefer a smaller footprint, yet not small enough to intimidate. Shape wise, it's not a huge departure from the previous models, although a welcome adjustment is the bulge out near the toe that has been tamed a bit. Not only is it more pleasing to the eye, but it helps prevent the illusion that this club is going to turn in to a hook machine. As is often heard, players who struggle with hybrids often complain about fighting a hook.
Taking a design cue from what the world saw with the XR16 driver, the Steelhead XR hybrid has carried over some of its visual cues, by utilizing their Speed Step Technology. How much the Speed Step crown is going to actually benefit players who are swinging this hybrid can be debated, however one very nice byproduct of the inclusion of the speed step is how well it helps frame the golf ball. Thanks in part to the lighter color design on this feature, it appears to stand out more to the eye than what was seen on the XR16 driver.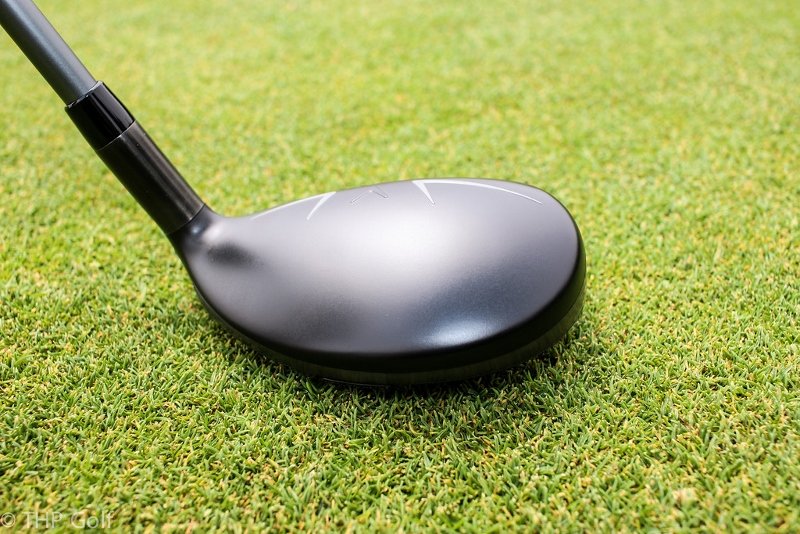 Performance
Having spent time with multiple Callaway hybrids and fairway woods over the last few years, the prospect of testing the Steelhead XR hybrid was very enticing. For the purpose of this review, the model that was received was the 3H, which comes in at 19°, with the stock Matrix F15 shaft, in a stiff flex.
Whereas the Apex hybrid has lofts that tend to coincide more with modern iron lofts, the Steelhead lineup falls more into that distance-oriented hybrid classification. For many golfers, a hybrid at 19°­­­ will be used for those long approach shots as well as those positional shots off the tee. In terms of those two areas, this club really did prove to be useful. With the Steelhead XR the ball flight can be best described as a mid-high flight. Rarely was a ball hit that saw any kind of ballooning, but instead a higher ball flight that always seemed to have a strong force behind it. Remembering that hybrids are there for an alternative option to long irons, the ball flight reliability that the Steelhead XR showed should easily outshine that of a long iron for the average golfer.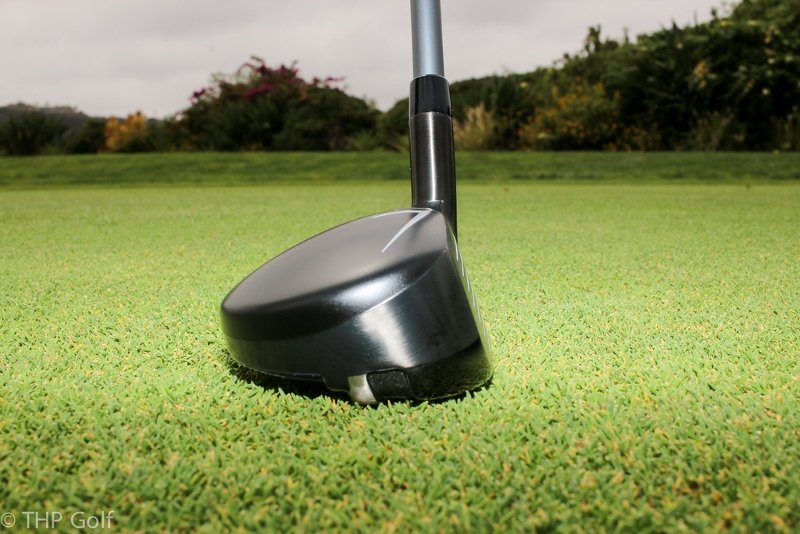 To the multiple players who took swings with this hybrid throughout the testing process, there was one overwhelming consensus, and that was just how easy it was to hit. While yardages were often good, preferences on the aesthetics were mixed, however, it was the ability to get the ball up in the air and see a consistent shot shape that really left golfers with a satisfactory smile. At the end of the day, that is biggest takeaway for the Steelhead XR, just how effortless it felt for this club to achieve specific tasks on the course. Throughout testing, this club faced all sorts of contact, some good and some that were not exactly squared up, but at the end of the day the forgiveness that is packed into this hybrid did a really nice job of keeping misses from adding penalty shots to the scorecard.
In recent years Callaway has done a nice job when it comes to the sound of their equipment. While sound may not directly impact performance, it certainly plays a role in the decision making process to purchase a club. Similar to drivers, hybrids touched both ends of the sound spectrum. With the Steelhead XR, the familiar metallic crack carries a slightly higher pitch, which was often well received. What makes the acoustics of this club even better is that audible feedback that is produced. Shots that were struck heel and toe side generated a much deeper, or muted sound.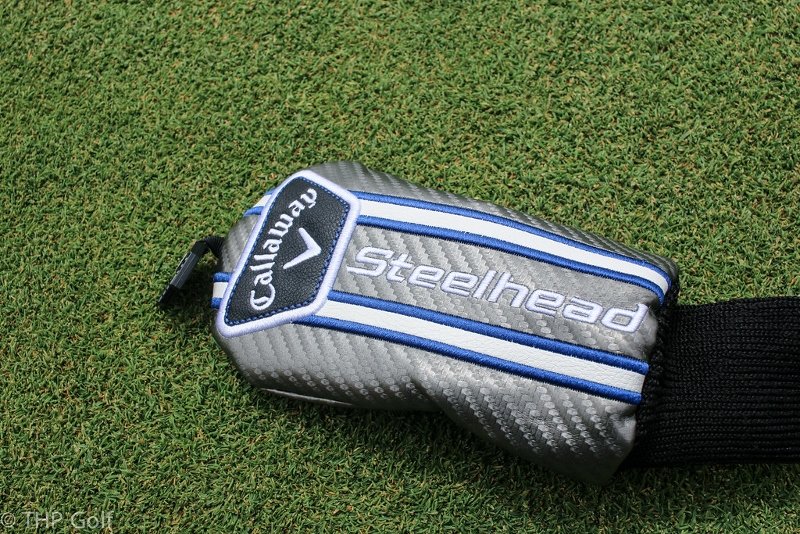 Conclusion
Hybrids are one of those pieces of equipment in which players are often put in a love it or leave it camp. All one has to do is talk to several golfers and it's easy to see that even though this equipment category was built to offer consistency, it has led to many other beliefs and experiences. With the Steelhead, a main point of emphasis has been about the ease in which it can be hit from multiple lies, which for many will trump the distance and forgiveness that it offers, although this definitely hybrid is no slouch their either. Golfers who prefer something a little bigger, or a hybrid with a form of adjustability, can check out the Big Bertha OS hybrids, while those who prefer a smaller footprint can try the Apex. Those looking to purchase a Callaway Steelhead XR hybrid can do so for a price of $219.99. More information, including a list of no cost upgradeable shafts, can be found at www.callawaygolf.com.