A new product coming out that was initially developed for the tour is set to launch pretty soon from Callaway Golf. With the raving results of the X-Hot fairway wood, the company is launching another option in the line called X-Hot 3 Deep, that offers a different playability than that of the original.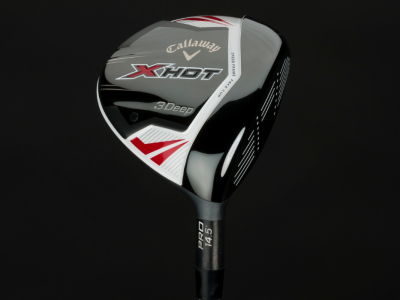 Callaway Talks, a video series that launched earlier this year, has a very informative video on the new product that you can watch right here.
A club that Phil Mickelson has been playing for several tournaments now and has been getting rave reviews from those THP has spoken to, will be available some time in April for golfers every where to test out. The X-Hot 3 Deep will be offered in 13* and 14.5* for right handed golfers and 13* for left handed golfers. Standard shaft is the Project X Velocity shaft and the length is 43.5″.
What do you think? Do you prefer fairway woods that are deep like the new X-Hot 3 Deep or ones that are a little more shallow like the original X-Hot. The good news of course is that either way, Callaway Golf has you covered with their complete 2013 line.