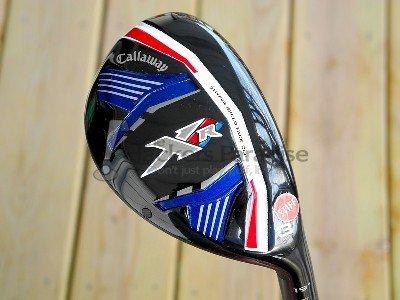 The tagline for Callaway Golf's 2015 XR lineup is, "Built for Outrageous Speed." It's an unapologetically   bold statement from a company that we're getting used to hearing bold claims from. The XR Hybrid follows one of the company's better hybrids in years, and appears to be a tweak on that successful platform.
Key Technology Information from Callaway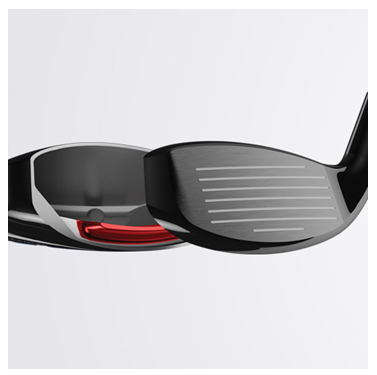 Increased Ball Speed for Greater Distance
The next generation of our Forged Hyper Speed Face Cup increases ball speed all across the face so you get distance and forgiveness at every impact location, even on off center hits.
Higher MOI and Lower CG in a Hybrid
We've completely redesigned the head shape to reposition weight. This creates even more forgiveness and a CG that's 46% lower than X2 Hot.
More MOI and Ball Speed
Our re-engineered Internal Standing Wave is the ultimate team player. It's a refined way to increase MOI and still give the face cup the freedom to flex for more ball speed.
Specifications
| | | | | | |
| --- | --- | --- | --- | --- | --- |
| Club | Loft | RH/LH | Length | Lie | Swing Weight |
| 3h | 19° | RH/LH | 40.5" | 58.5° | D1 |
| 4h | 22° | RH/LH | 39.75" | 59.25° | D1 |
| 5h | 25° | RH/LH | 39" | 60° | D1 |
| 6h | 28° | RH | 38.25" | 60.75° | D1 |
Shaft – Project X SD – 4.5 (L – 55g), 5.5(R – 58g), 6.0 (S – 58g)

$219.99
Aesthetics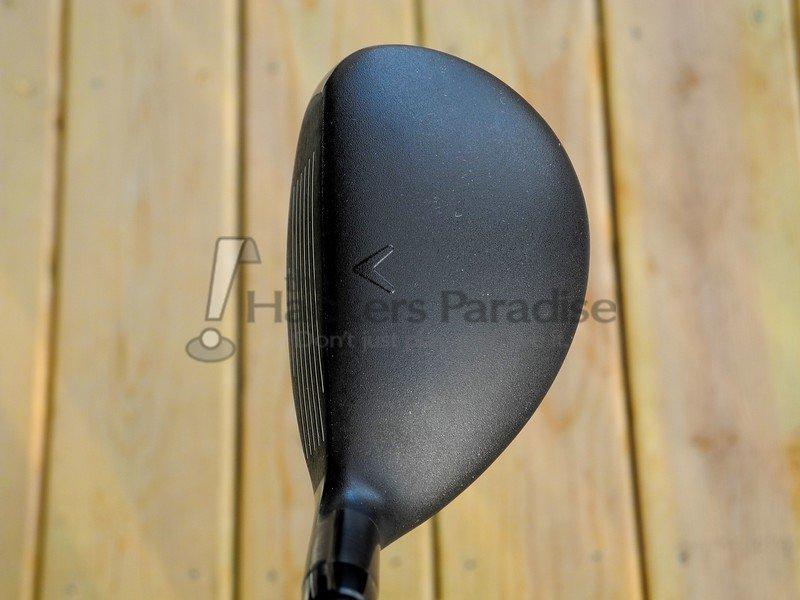 Though sporting a new paint job and crown finish, the XR will bring instant comparisons to last year's X2 Hot hybrid both visually and audibly. It's same the basic shape top to bottom, though at times it seems as if it's just a hint larger back to front. Admittedly, this could be a product of the new crown finish playing tricks on the eyes though. The same cambered leading edge and mid-profile face remain, both of which were well appreciated in the previous generation.
Speaking of the new crown finish, it's a marked improvement over the charcoal gray of the past. The matte black crown should handle wear nicely and there's a raised Chev logo for an alignment aide. As opposed to the XR driver and fairway woods, the hybrid's only raised surface is the alignment aid, as it's lacking the new Speed Step seen on those clubs.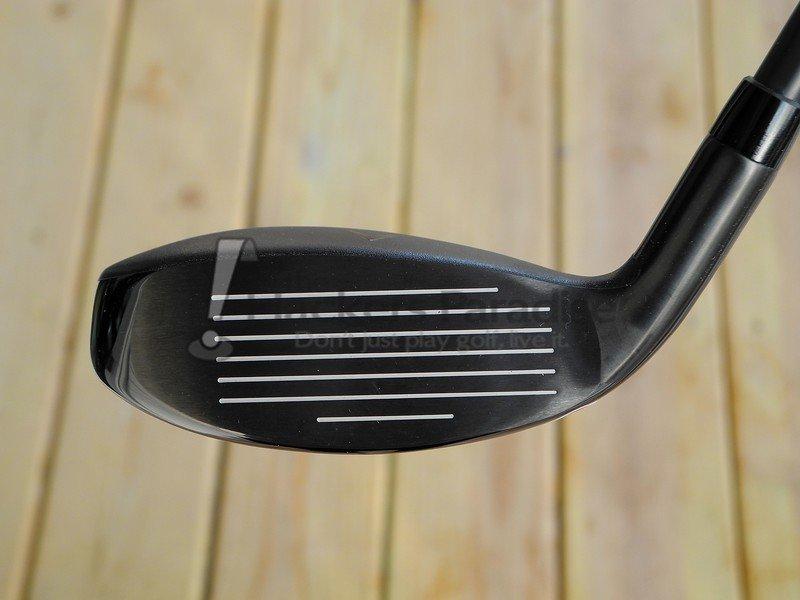 The XR's sole has the familiar channel that demarcates the cup face from the rest of the club, but rather than the drab orange and white of 2014, a sporty red, white, and blue paintjob is in its place. It's certainly busier to the eyes, but the colors are pleasing to look at and they really pop against the black sole.
As mentioned, the general shape remains the same and that's a positive thing in our opinion. The mid-size look at address means that the XR should appeal to a broad range of players, as it's not so large that it looks too clunky to use off the turf, but at the same time it isn't so small that higher handicaps will fear it. The cambered leading edge, mid-height face, and almost-railed sole are winners from a versatility standpoint, though they don't give quite as much confidence in off-the-turf performance compared to the original X Hot. This is a reasonable tradeoff though, especially in performance off the tee.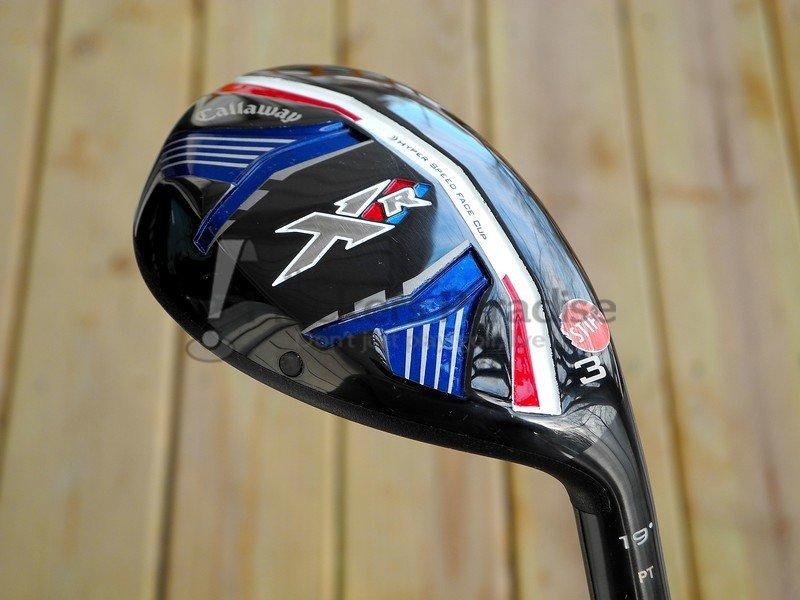 The familiar metallic sound at impact remains, and it's as crisp and enjoyable as ever. Though it's certainly a matter of personal preference, the recent crop of muted and woody sounding hybrids do little to please the senses.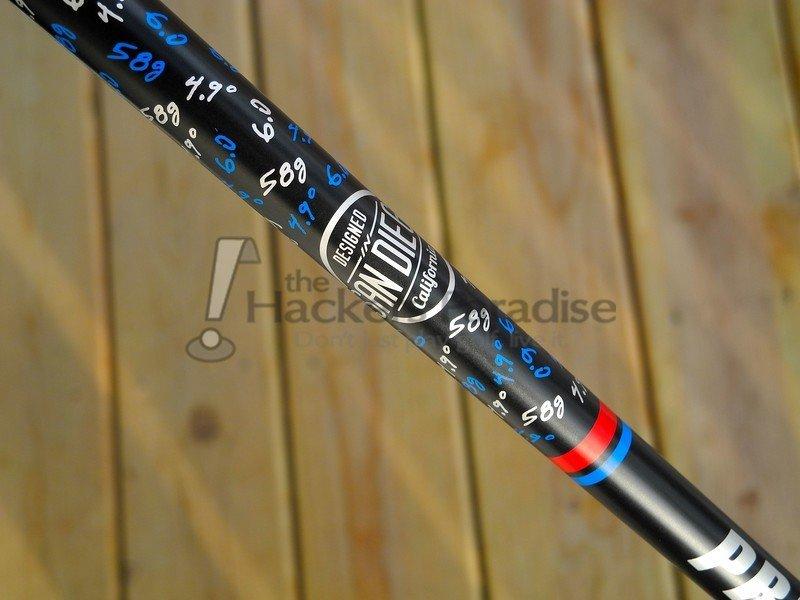 While it's dressed up just like the Project X LZ shaft that has garnered a fair share of attention recently, the shaft in the XR is actually called the Project X SD. It's a good 15g lighter than its LZ counterpart (available in the XR Pro hybrid) and should promote a little more height. The SD felt and performed well for an average swing, but wasn't necessarily something worth writing much about. It seemed to do its job well and should fit the intended consumer pretty nicely, and that's enough for us.
Performance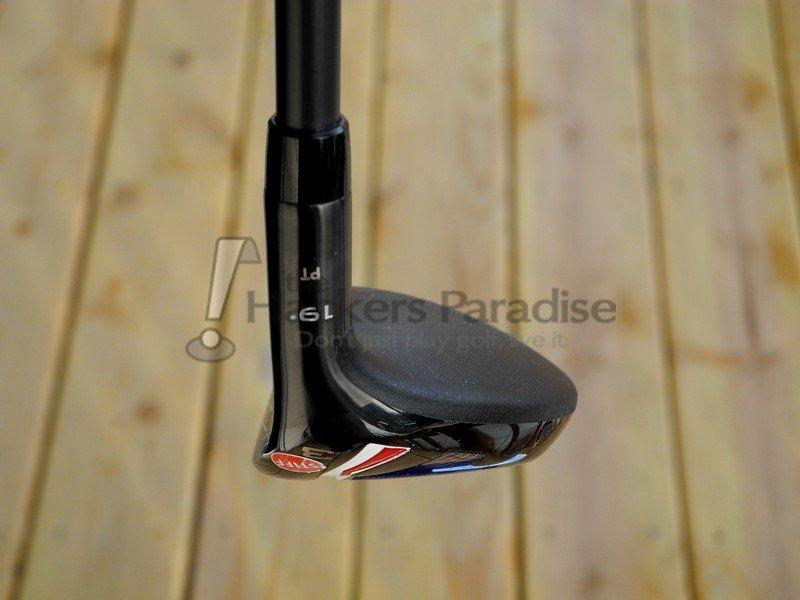 Callaway's tagline does seem to indicate the XR should deliver outstanding distance and it does. It's not notably different than the X2 Hot in that regard, but is among the longer hybrids tested in 2015. Those hoping for yet another 5 or 10 yards of distance in an upgrade from the X2 Hot probably won't find it, but looking deeper into Callaway's technical descriptions seems to indicate they've invested more energy in forgiveness and trajectory with the XR. In the case of the XR, speed may very well reference those less-than-stellar shots rather than the perfect ones. That being said, some ridiculous numbers were seen with high swing speed players especially. Those blessed with speed to start with may find an almost unfair level of distance available to them, as witnessed in person (but unfortunately not from this very average reviewer). Those of us that are more in the normal realm of swing speed and enjoyed the distance from Callaway's 2014 hybrid will find the same positive traits with the XR.
There appears to be a healthy draw bias within the XR, though it stops short of being unplayable for a person that has a predominantly right to left ball flight. Face closure in particular seemed easy to achieve and launch monitor numbers backed this up. Those that struggle with the right miss will enjoy the help they get here, but many that don't should be able to use it successfully as well.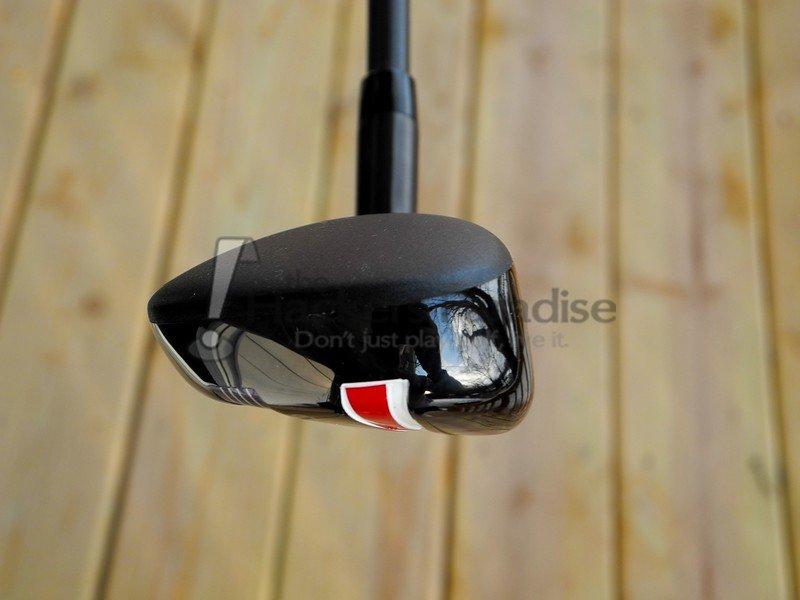 Mentioned above were the claims of improvement to off-center performance, and while those can't be quantified in this review, the XR did present itself as a very friendly club to a player that regularly misses the center of the face. Low faces misses in particular were astonishingly well-handled, with almost no ball speed loss to speak, though a lower launch angle did reduce carry distance. Still though, in reasonable conditions, the distance on this miss was almost equal to a flush strike thanks to roll out. This certainly isn't the preferred miss for a carry over water, but for most other situations is just fine. Impacts across the face were also handled quite well, though a toe miss did introduce some issues with a miss to the left for the reviewer's swing. This isn't a situation unique to the XR hybrid in any way unfortunately.
Though billed as a high flying hybrid, and performing as one to some degree, the XR did offer somewhat lower launch angles than some other 2015 peers, which created a slightly more penetrating ball flight. Still though, peak heights at 89mph of swing speed were in the 80-85 foot range, which is above average for the reviewer with a 3 hybrid – not towering high, but certainly high enough for most any situation.
Final Thoughts
If you liked the X2 Hot, you should like the XR, but whether or not you need to upgrade is debatable. If you haven't hit the X2 Hot and match the target audience (someone looking for distance and forgiveness in an easy to hit package), then the XR should definitely make its way to your shortlist. Unlike the rather large evolution from X Hot to X2 Hot, the XR is a tweak on what was a very popular and playable design. Its combination of length and forgiveness in an attractive looking and sounding package will certainly make it a sought after club by a variety of player types. More information can be found at Callaway's website, www.callawaygolf.com.