As a historic venue, Carnoustie has seen its share of Open Championships that have yielded the Claret Jug to legendary golfers such as Tom Watson, Gary Player, and Ben Hogan. Being an apparel brand that shares a name with such a course, means that there are high expectations for both the looks and performance of each piece offered in their repertoire. To provide a closer look for their 2017 lineup, Carnoustie sent in their new performance print polo.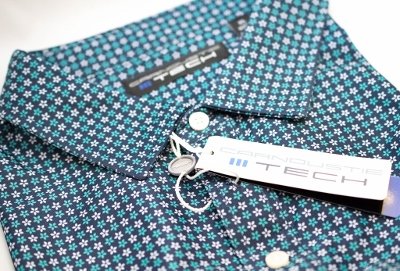 From Carnoustie
New for the Spring 2017 Collection, this print pattern performance polo is the perfect addition to your selection of golf fashion. This men's golf polo features a fresh new pattern that combines a classic feel with a unique revitalization. Carnoustie has once again delivered a fusion of freshness and tradition.
Style and Fit
For the most part, Carnousite tends to play it somewhat safe when it comes to the stylings of their apparel. Most of the polos feature the basic solids or striped shirts, which give off a very versatile look that works well on the course, workplace, or when planning a night out. By sending in this patterned polo, Carnoustie appears to be showcasing their ability to branch out in terms of the flexibility of their designs.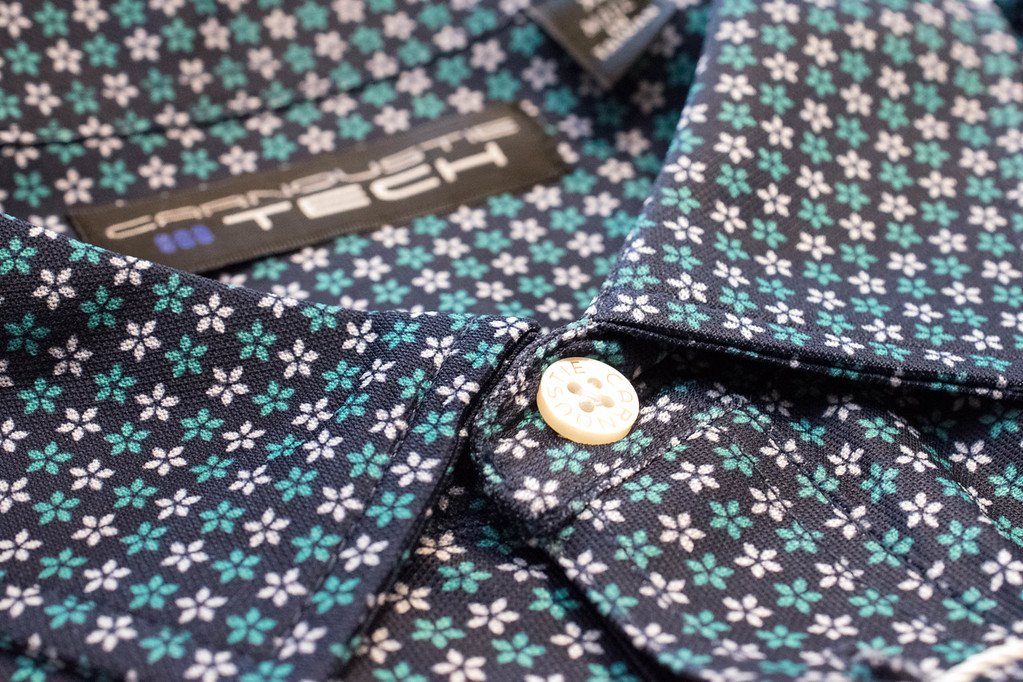 There are many things about the Carnoustie catalog that give that classic vibe, and one can certainly see that in terms of fit. Using straighter lines, instead of a tapered style, this polo presented itself with a boxier fit, which provided a really comfortable wearing experience. For this particular polo, this style may have afforded the opportunity to go down a size and still give off a nice appearance, with some room to spare.
Performance
Thanks to the lightweight polyester material, wearing this polo on a hot day proved how certain fabrics can make playing in the heat more manageable. Even with a base color that is on the dark side, which golfers everywhere know can be uncomfortable, the moisture wicking fabric performed well enough to keep those second thoughts aside throughout the round. One of the best compliments that can be given to a shirt when playing on a hot day is that there were never any moments when the thought of a polo becoming heavy, sticky, or hindering the swing because of those aforementioned attributes. Also, by incorporating UV protection into the fabric, it will help keep those damaging rays of the sun from harming the skin covered by the polo, a welcome trend that continues to grow across apparel companies.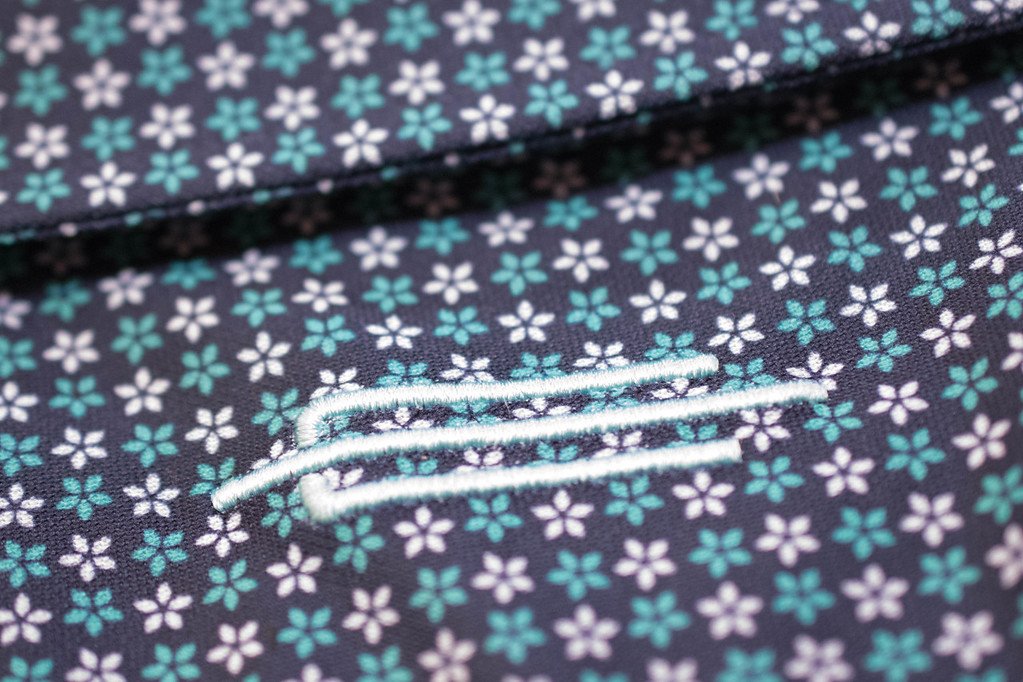 Playing nicely on the course is only half the story for the performance print polo, as it was also one that was incredibly easy to care for after the round. With the many different technical fabrics out on the market, there are apparel items that come with special care instructions, and at times overlooked by golfers, resulting in a polo that might not fit the same way it once did. Fortunately, this piece from Carnoustie handled the laundry with no issues at all, just a simple wash, toss in the dryer (on low), and it was ready for another run at the course. Not only did the size and fit of the fabric remain, but the integrity of the collar held up as well, eliminating any concerns of having a collar that loses its shape, causing the garment to squander some appeal.
Conclusion
While most of their designs appear on the conservative side, the performance print polo falls on the opposite end of the spectrum. Even with a look that does not agree with personal tastes, there is no denying that the materials and fit offer a high quality experience. With a catalog that is full of polos, vets, sweaters, and trousers, there is no doubt that Carnoustie has a piece of apparel that will fit any golfers style. Prices for their performance polo's start at $82, with this particular top coming in at $88. More information on the entire Carnoustie lineup can be found at www.carnoustiesportswearonline.com.