Having done this as long as I have now, it takes a good amount to take my anticipation for a release to a new level, but Cleveland Golf completely accomplished just that with their upcoming expansion of the CBX lineup. I was able to review both the CBX and CBX2 wedges on the THP homepage upon their releases and they have been not only tremendous performers, but they have begun to re-classify how we think about wedges and the way they blend technologically into our irons.
Now Cleveland Golf is expanding that lineup with the CBX Full-Face wedges.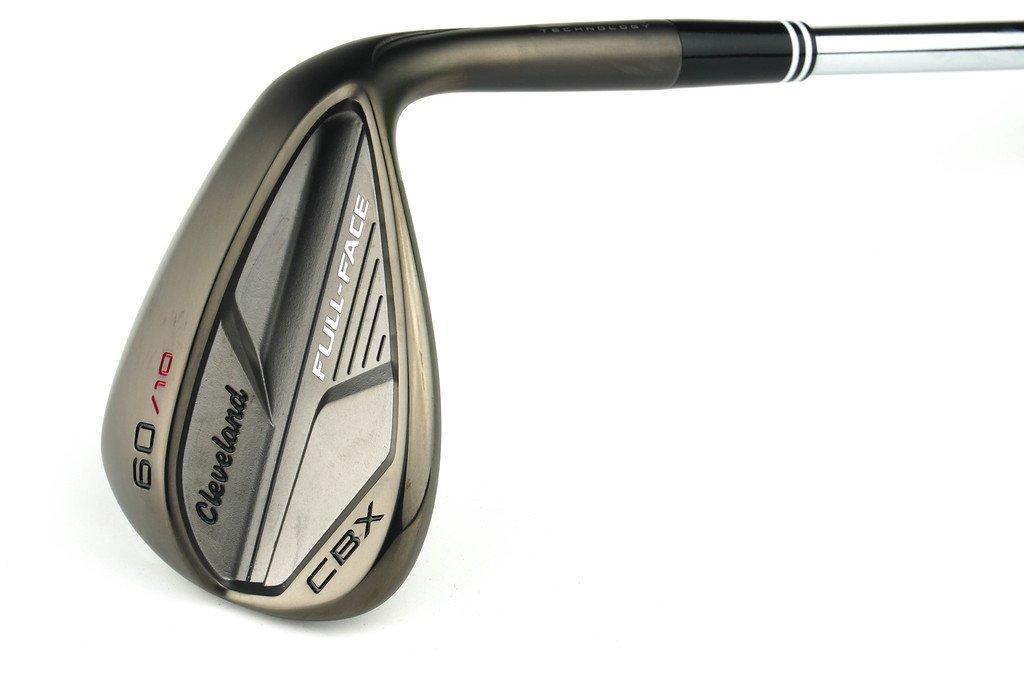 The CBX Design
The CBX premise is simple, a half cavity design which will flow from irons much better than that of a full bladed wedge. After all, if most of the golf world has stopped playing MB's in the irons, then why have we not gone that way in wedges? Well, looks are part of that and the CBX presented technology to wedges, but in a look at address that will satisfy almost everyone who likes a traditional view in their short-game clubs.
The CBX introduced a forgiving wedge with a design commitment that we had not seen in the segment before, and the CBX2 improved upon it both performance wise and in terms of looks at address. The only slight hiccup for some of the adopters was that in the lower lofts (46°-54°) where swings were longer, they worked impeccably, but in the higher lofts (56°-64°) max versatility for those who demand it was sometimes difficult.
How to address that? Take some of the biggest trends in wedges for versatility and implement them of course. Enter the CBX Full-Face design.
Cleveland CBX Full-Face Wedges
First, yes, these have full face grooves like other wedges already out there. Second, yes, they have a higher toe shape like others. You know what though, no one has blended those into a forgiving wedge like this, no one.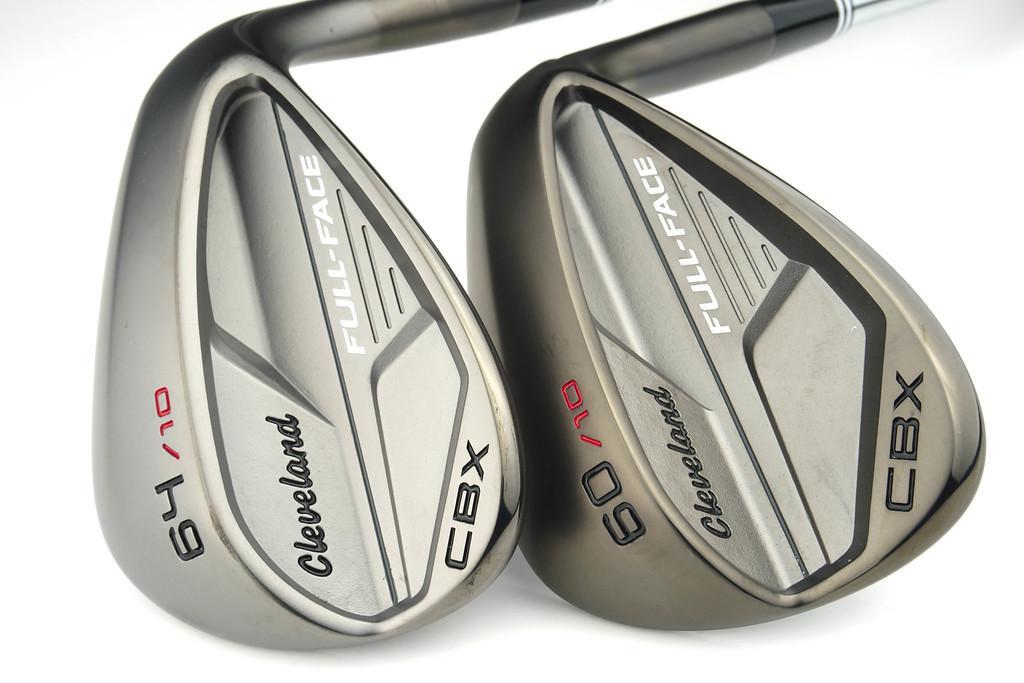 The Full-Face wedges feature the same half-cavity design we know from the CBX/CBX2 wedges which means that weight has been moved and repositioned not only to maximize forgiveness via perimeter weighting, but also shifting the sweet spot to the dead center of where Cleveland Golf's studies say you are most likely to impact the ball. Add in the company's trademark ROTEX milling and you have short game weaponry. But why the shape changes?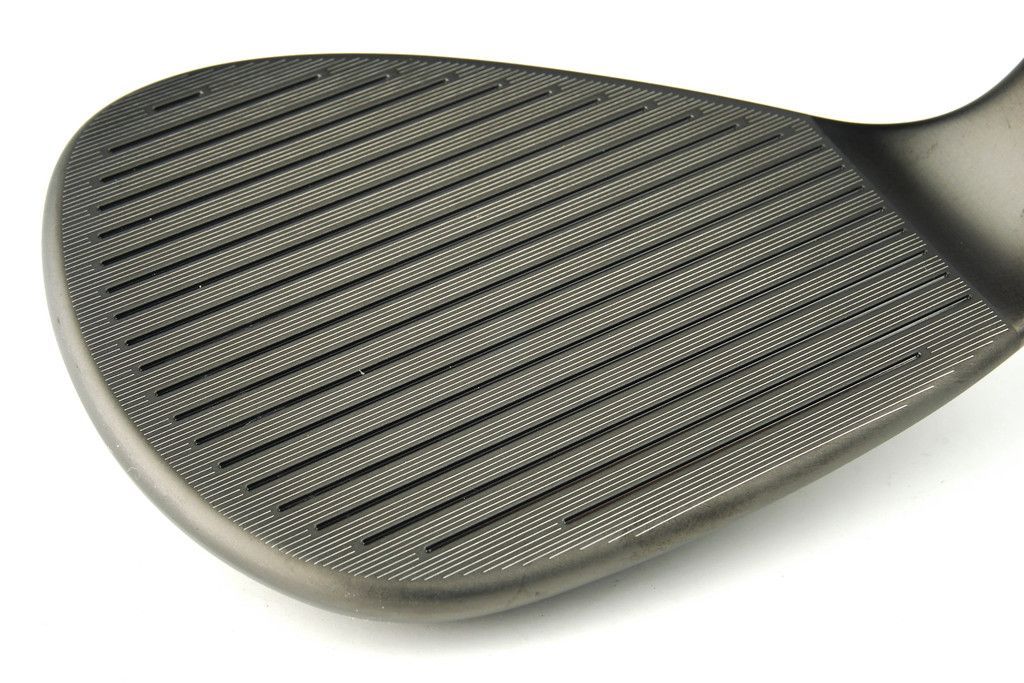 Honestly, the full-face milling and high-toe shape go together like peanut butter and jelly. By elongating the toe section, you gain versatility when manipulating the club face, and adding in the full-face grooves means you get even more. Brought together with what Cleveland calls a "Low C-Shaped Sole", this is a lower overall grind than on any other CBX/CBX2 wedge and offers a lot more heel and toe relief for manipulation than anyone will expect.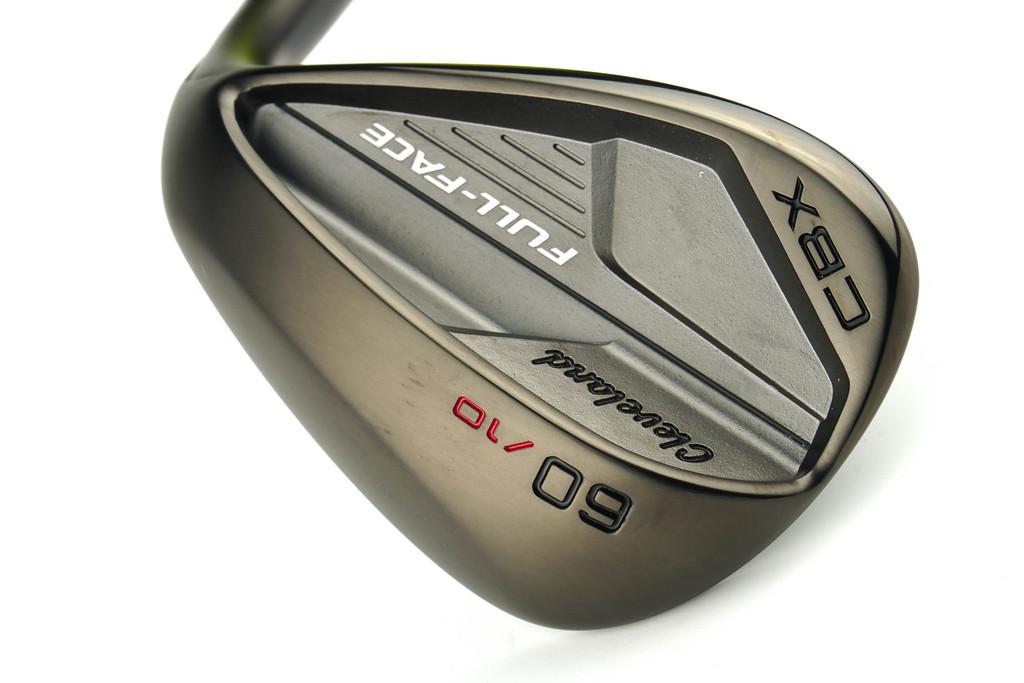 Mix in a slick darker almost gunmetal like finish, as well as offering it in just the higher lofts (56°, 58°, 60°, 64°) where more versatility from the CBX/CBX2 was asked for by golfers while keeping a truly traditional look/profile at address, and Cleveland has taken a wedge segment "trend" to a whole new place.
Versatility in Action
This one has been hard for me to sit on, as THP and Cleveland Golf were able to get these into my hands well before this release in order to form a better feel for just what they are bringing to the table. As mentioned, I previously reviewed the CBX and CBX2 for the THP homepage and was thoroughly impressed, enough so that I went out and bought a full set of CBX2's for my own bag. To me, they were the best of both worlds, looks and forgiveness, especially in the 48° and 54° I have, but the 60° left me wanting a bit, so when I first saw these, I couldn't help but get a bit excited.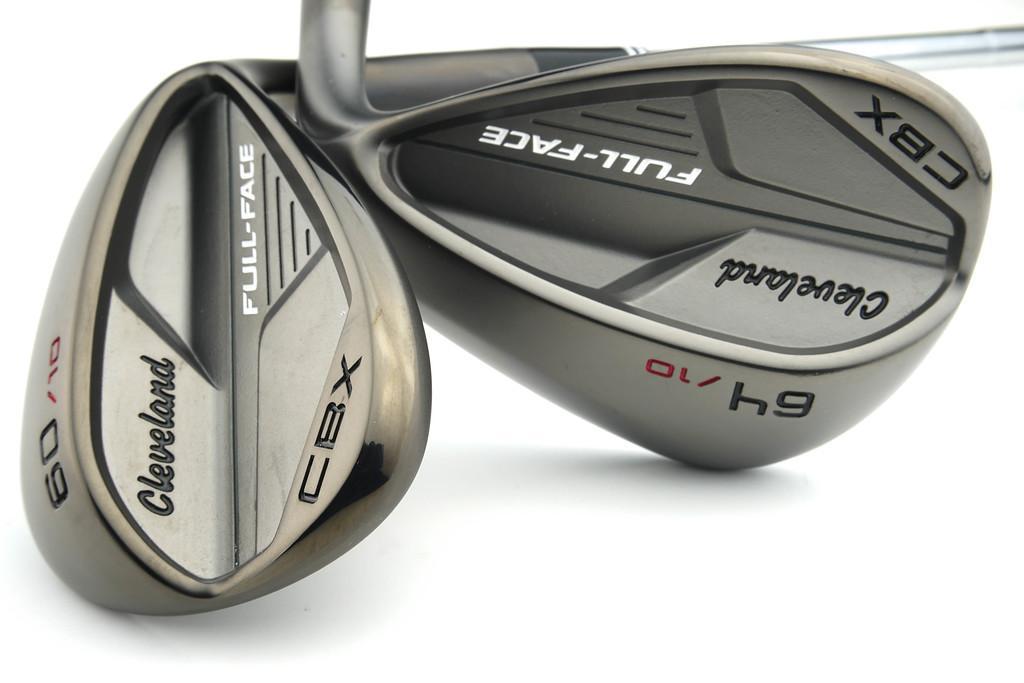 I was able to work with the 60° and 64° versions of the new CBX Full-Face and really wanted to put the versatility to the test. Previously, I have been a user of the high toe and full-face groove style wedge, so acclimation was not an issue for me, but I know it's still a look for some that leaves them unsure. However, there is a rhyme and reason to it, both aspects really do lend to creativity around the greens, if the company gets the sole right. Cleveland got it right.
The C-Grind in the 60° and 64° is aggressive. Most impressive to me was how flat the club was able to sit at address on square shots, but also how wide I could lay open a half-cavity wedge with the amount of heel relief on the sole. While it isn't as versatile as say, a super low bounce high lofted wedge from the RTX series, it is amply more versatile than my CBX2 60°. I am one who likes to play a lot of short game shots from high and soft floppers to toe-down checkers and the Full-Face obliged whatever I threw at it.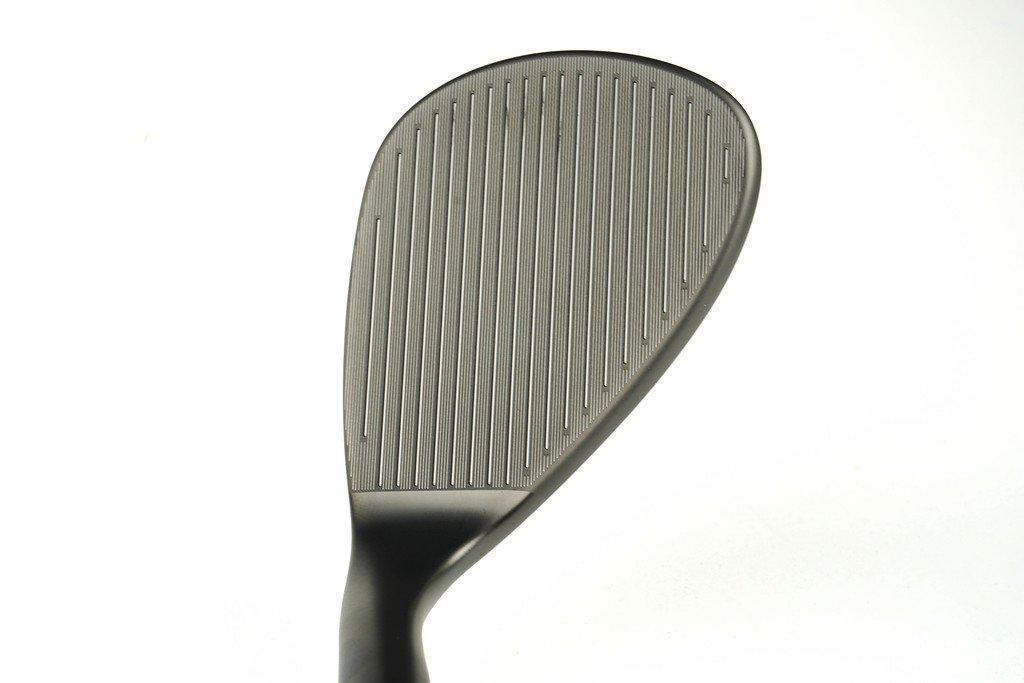 Though I don't full-swing lofts like these anymore in my personal game, I did take these back to the fairway and work them out. The 64° as you would expect proved the testiest of the two, but that is a lot of loft for an amateur.  I do think though, around the greens and in the bunkers that it would surprise some people. The 60° was most impressively playable for me and my game from the tight fairway to the thick rough and even bunkers as it let me do a lot of things which I could not comfortably do with my CBX2 60°.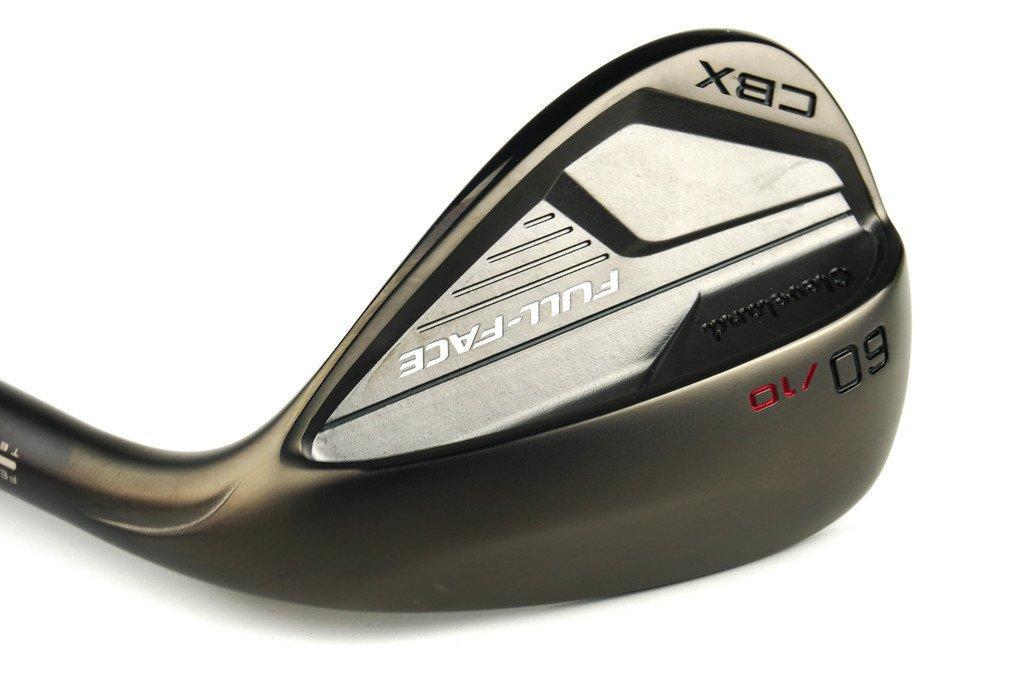 All in all, this will be an interesting release to watch from Cleveland Golf. The issue is not going to be in performance, because the CBX Full-Face will prove its worth there, but instead to figuring out who can both get used to the high toe full groove look as well as realizing that Cleveland Golf isn't just jumping on the bandwagon. The application of these concepts will flow into the CBX2 wedges as well as being stand alone clubs, something many other companies cannot say.
The Details
Available: 2/28/20
Price: $149.99
Lofts: 56°, 58°, 60°, 64°
Dexterity: RH