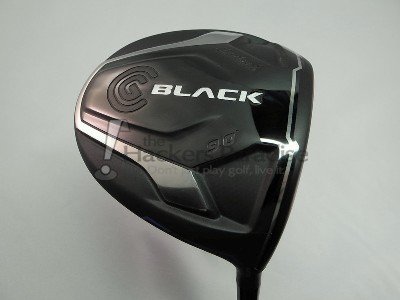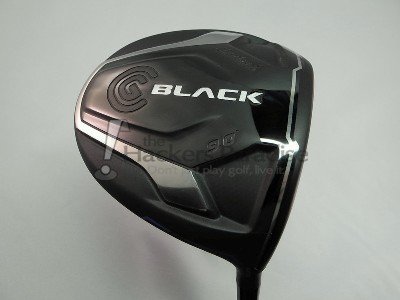 Focused on lower swing speeds and providing the absolute maximum clubhead speed possible, Cleveland Golf's 2014/2015 CG Black driver provides a slightly different take on a platform that was quite popular both within and outside its target audience in 2011.
Not just a rehash of the original version, the newest CG Black has a number of changes that differentiate it from its predecessor.
Information and Key Technology from Cleveland Golf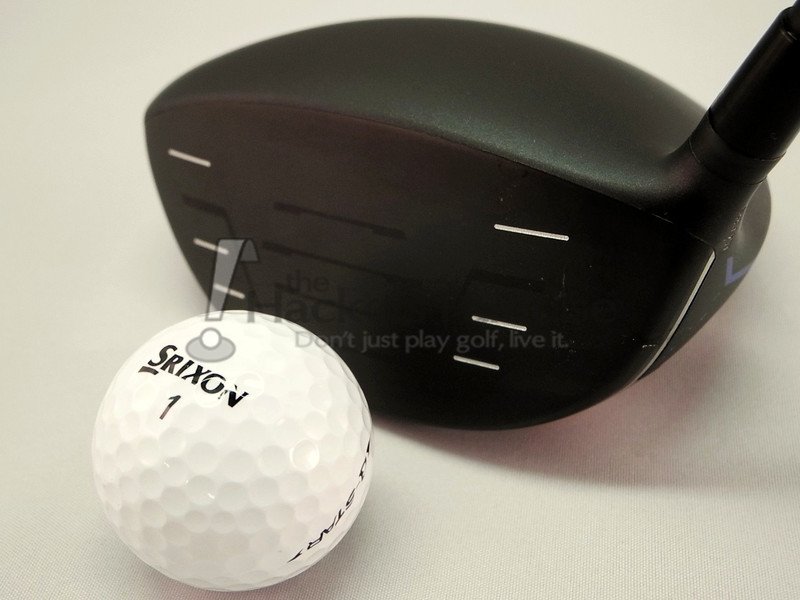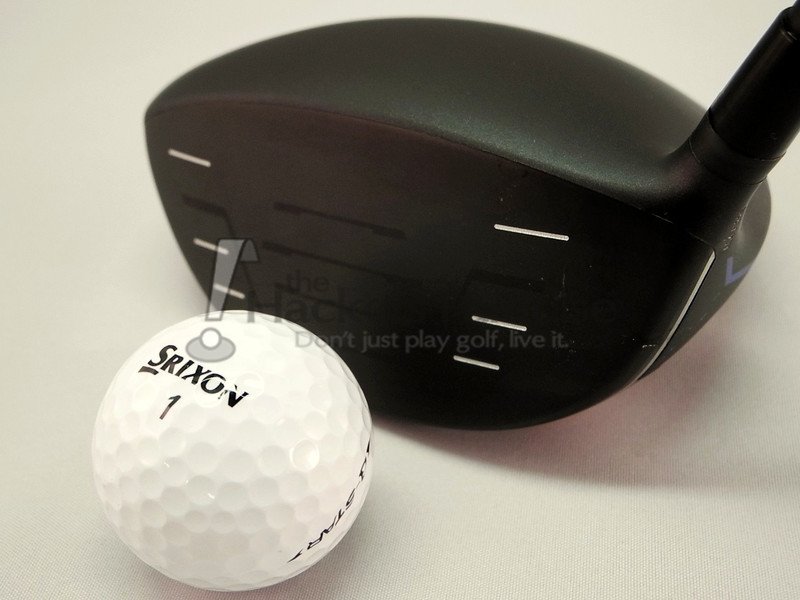 The evolution of the CG Black line started with understanding that the average golfer swings their club at least 15 mph slower than professional golfer. We studied their swing and discovered the most inefficient areas within them. Once we understood this, we set out engineering clubs that make slower swinging golfers more efficient, focusing on many factors which inhibit seniors and female golfers from hitting the ball farther and maximizing their potential.
The CG Black drivers are the lightest drivers on the market, which helps increase club head and ball speed for increased distance.  The CG Black drivers provide the longest carry of drivers tested, allowing players to hit shorter clubs into greens to shoot lower scores.  Available in lofts of 9°, 10.5° and 12°, the men's model comes standard with a Mitsubishi® Bassara E45 graphite shaft, while the women's model, available in lofts of 10.5° and 12°, comes standard with a Mitsubishi Bassara E-Series graphite shaft.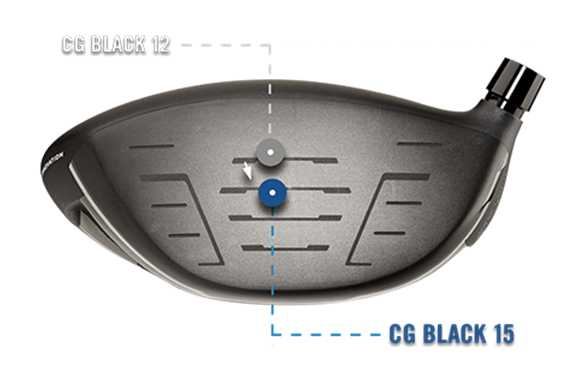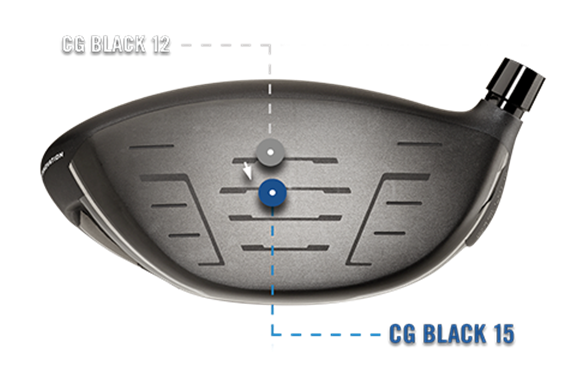 IMPROVED CENTER OF GRAVITY LOCATION
To achieve even greater distance, our engineers lowered the Center of Gravity from the 2012 CG Black model and moved it closer to the club face to launch the ball higher with lower spin.
INCREASED DISTANCE
Lower swing MOI allows players to keep their same smooth swing and generate more club head speed. Combine the lower swing MOI with the lightest driver on the market and this gives you more ball speed – meaning more distance.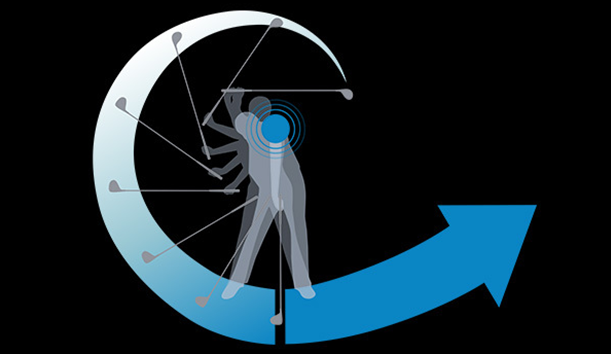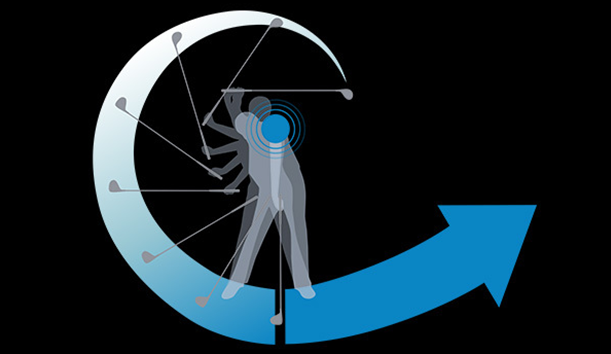 VARIABLE FACE TECHNOLOGY
The new CG Black woods feature an advanced face thickness to reduce the carry loss on off-center hits.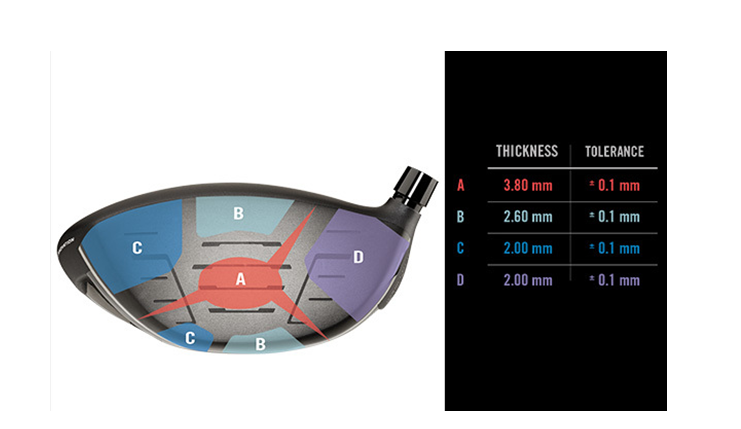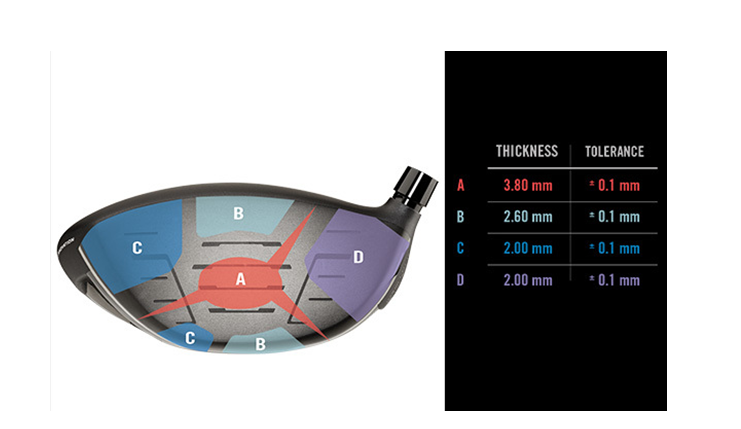 Specifications
| | | | | | |
| --- | --- | --- | --- | --- | --- |
| Loft | Length | Swing Weight | Lie | Weight | RH/LH |
| 9.0 | 46" | D2 | 60.0° | 260g | RH |
| 10.5° | 46" | D2 | 60.0° | 260g | RH/LH |
| 12.0° | 46" | D2 | 60.0° | 260g | RH/LH |
Stock Shaft –Mitsubishi Bassara E45 A (46g), R(47g) and S(49g)

MAP $349.99

Available in stores or online now.
Aesthetics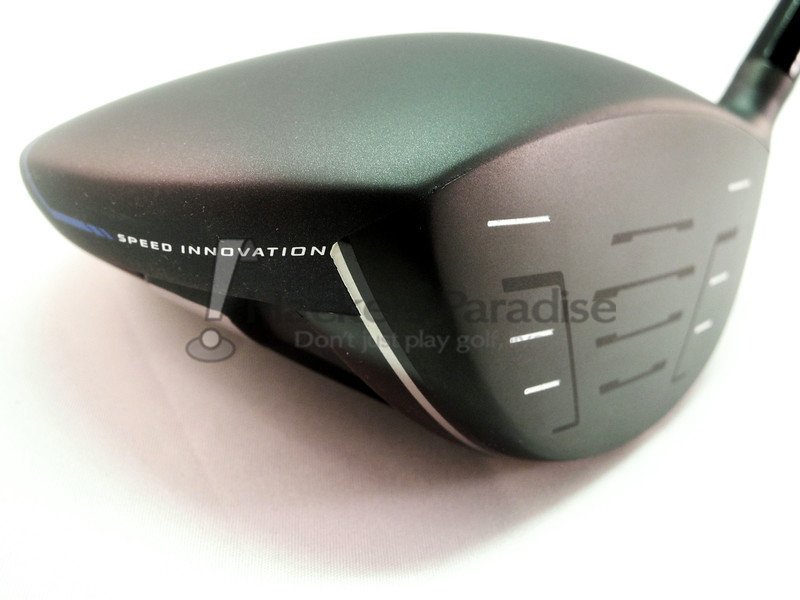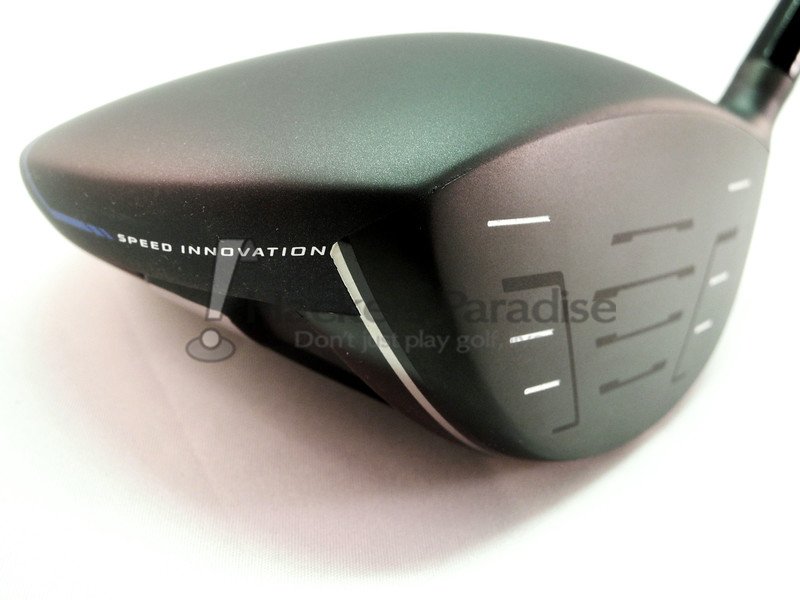 As previously mentioned, the newest CG Black may share a name and general design philosophy with the original version released in 2011, but the comparisons mostly end there. The 2014/2015 iteration actually finds more in common with last year's Altitude driver in shape.
The relatively large footprint still qualifies as mostly 'traditional' in shape while providing some visual confidence that there's plenty of space to make contact. Replacing the conventional glossy top is a matte black finish that is accented by some faint blue lines that frame the trailing edge of the crown. Similar to the original, the sole is mostly black and the BLACK logo gives a very modern, yet understated look.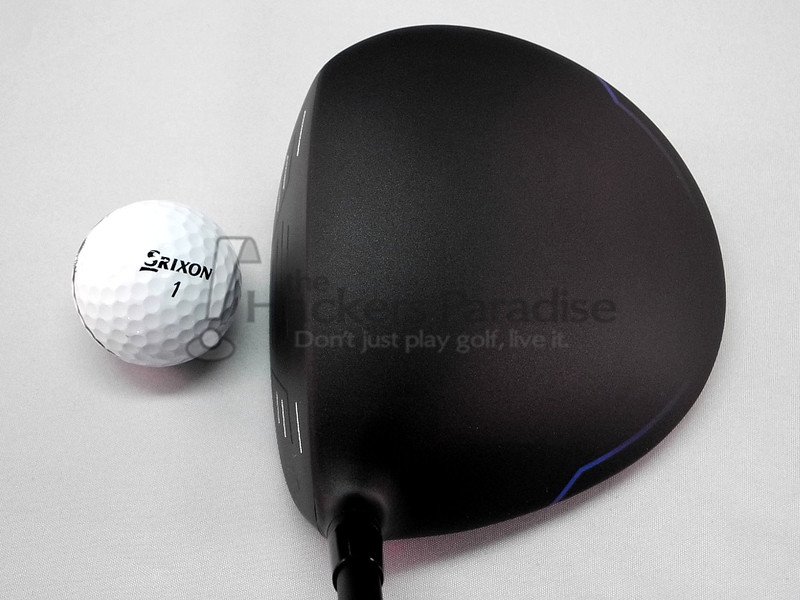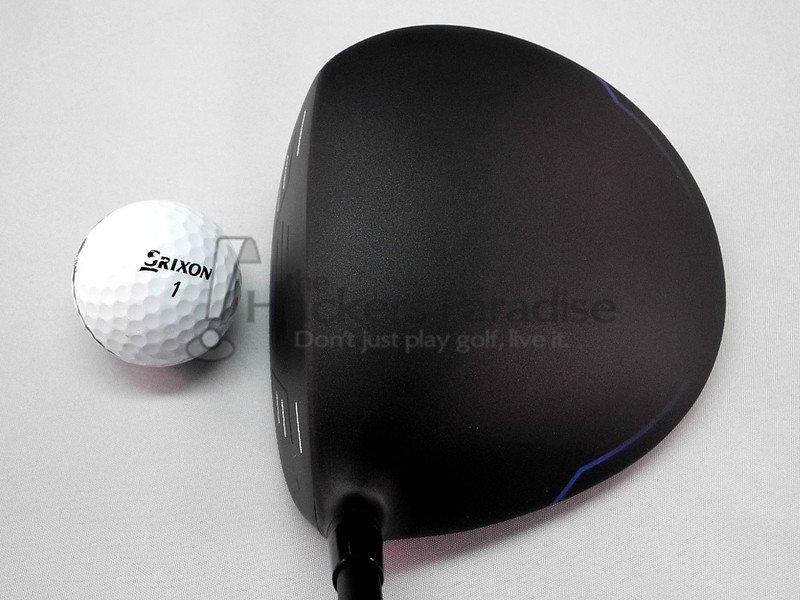 With the Bassara E45 shaft that is blue and black in color, the entire club appears congruent and polished. Cleveland managed to balance both modern and traditional design well enough that it should be enjoyed by a variety of players.
Cleveland is also making note of acoustic changes they've made to the 2015/2015 CG Black, touting a Y-shaped rib that "allows for a pleasing sound with higher frequencies." Testing and observation certainly backs up the statement that this CG Black produces higher frequencies, though whether that is an improvement will depend on the individual. Impacts produced a slightly louder, reverberating, higher tone that is reminiscent of the G30. It's without doubt different than both the previous CG Black and the Altitude driver, as Cleveland advertises.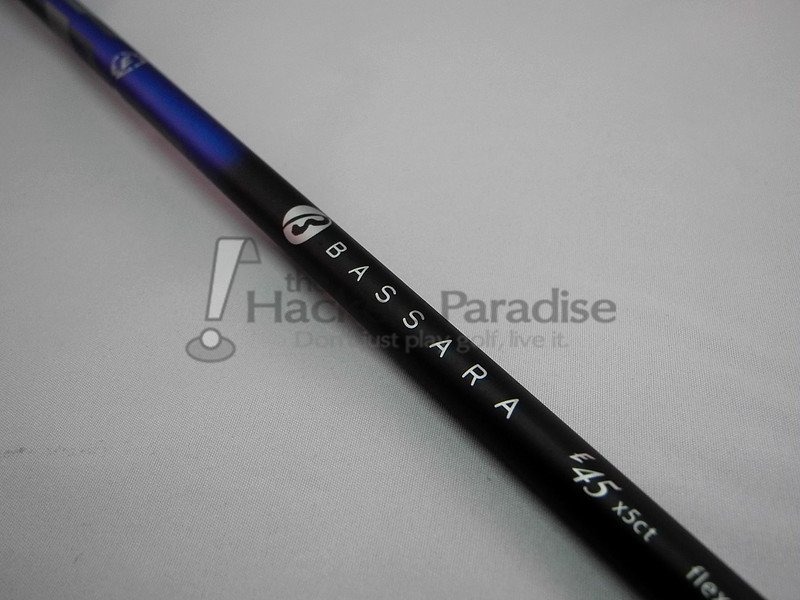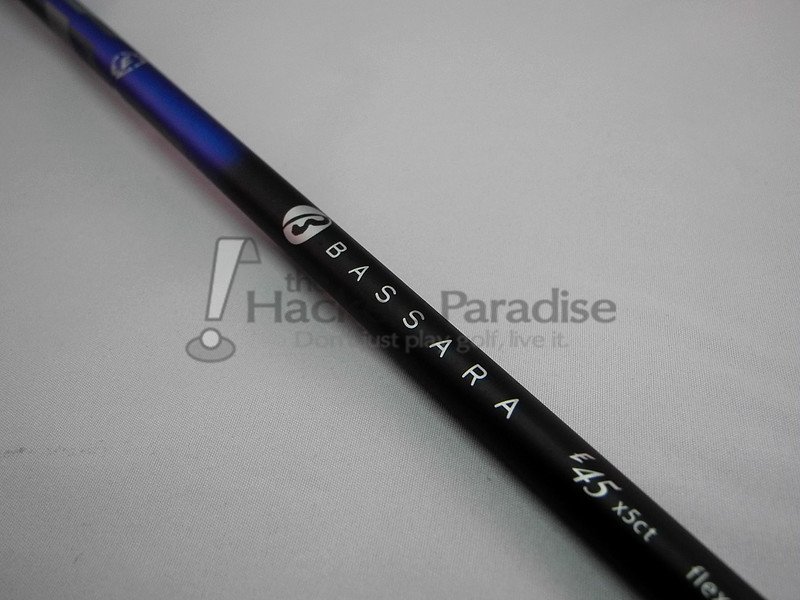 At 260g, one would be pressed to find a measurably lighter driver than the CG Black. Though such a configuration may not be ideal for every golfer (Cleveland specifically markets this towards lower swing speeds, seniors, and women), it's designed that way with the express purpose of helping a player get the utmost in club head speed. Still though, even with the very light total weight, Cleveland managed to get a very 'standard' swing weight at D2, which will help consumers feel the club head during the swing.
New to the 2014/2015 CG Black is the Bassara E45 shaft. Though similar in weight to the last version's Miyazaki C. Kua 39, the Bassara is different in many ways. Some will recall that the C. Kua 39 (a special version designed just for the driver) played notably softer than the advertised flex. The Bassara, though light, plays true to flex for the intended swing speeds and has a firmer butt section that will give it a more stable feeling in hand. Again though, this is a club (and golf shaft) designed for a specific type of golfer, and by design the stronger and faster swingers among us will likely not find it an ideal match.
Performance
The CG Black driver was tested in 9° of loft with the Bassara E45 shaft in stiff flex. Testing took place on the golf course, the driving range, and using a variety of launch monitors (indoors and outdoors).
Distance and Ball Flight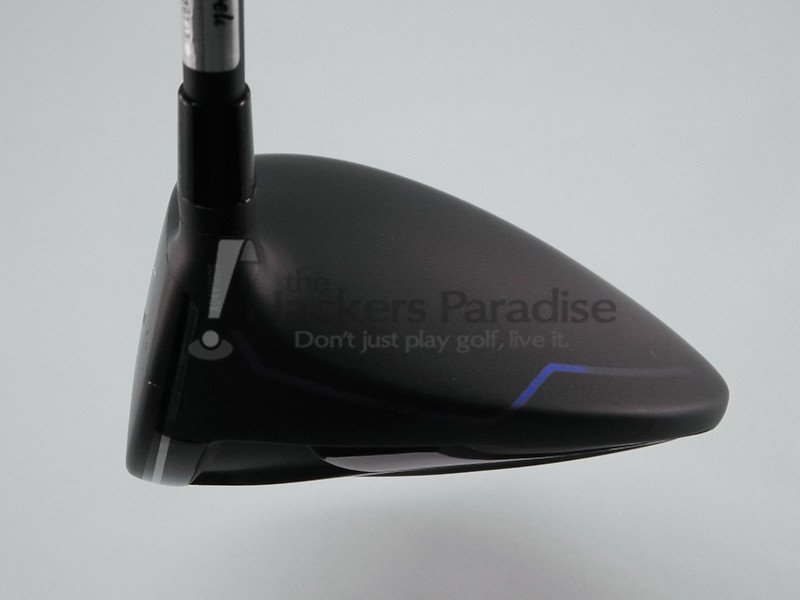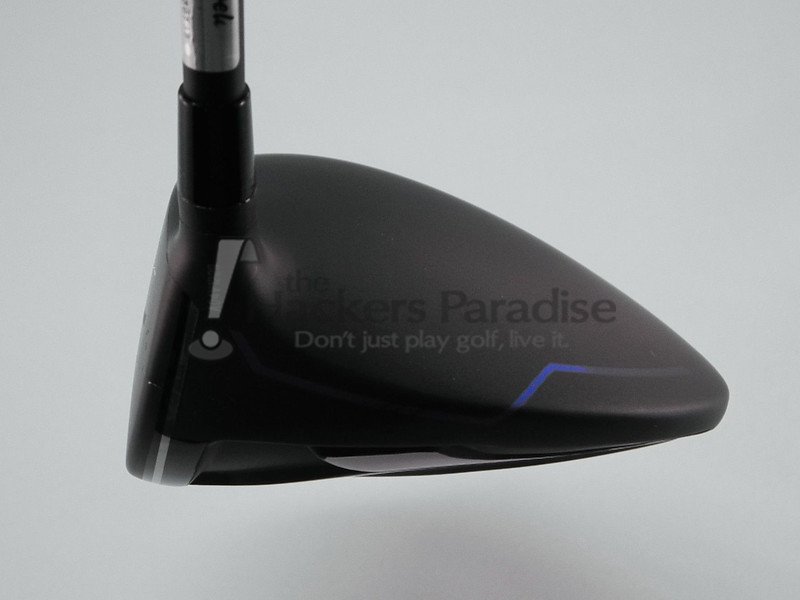 As advertised, the CG Black did in fact produce both higher swing speed (almost 2 mph) and higher ball speed (2 mph) when compared to another company's more traditionally designed, 45" driver (Titleist 915 D2). At a relatively low swing speed of 93mph and combined with 433rpm less back spin, this equated to 9.5 additional yards total distance for the reviewer. Additionally, testing against the G30 SF Tech showed almost 3 mph more ball speed was produced by the CG Black on average.
The lower back spin numbers were a definite surprise, though it appears the CG Black is still able to produce high launch, as even at 1.5° less loft than the other driver, it launched almost 1° higher. Launch angle and back spin are both quite dependent on the golfer, so as always THP recommends trying before you buy as your results may vary. These findings do seem to back up the claims Cleveland made regarding their manipulation of the center of gravity and how it affects the CG Black's performance.
In general, ball flight was characterized as high, with maximum height approaching the 90 foot range on the launch monitor, though the firmer fall conditions on the course did still promote some roll after the ball landed.
Forgiveness and Control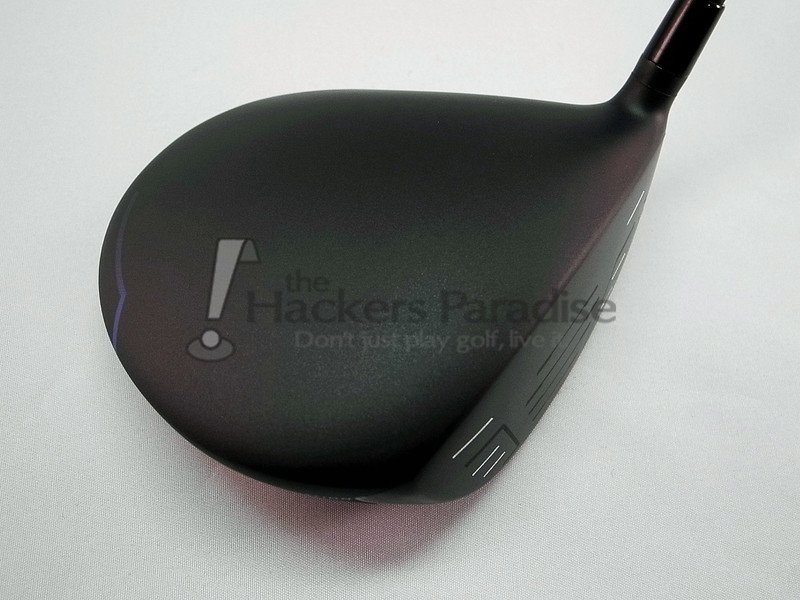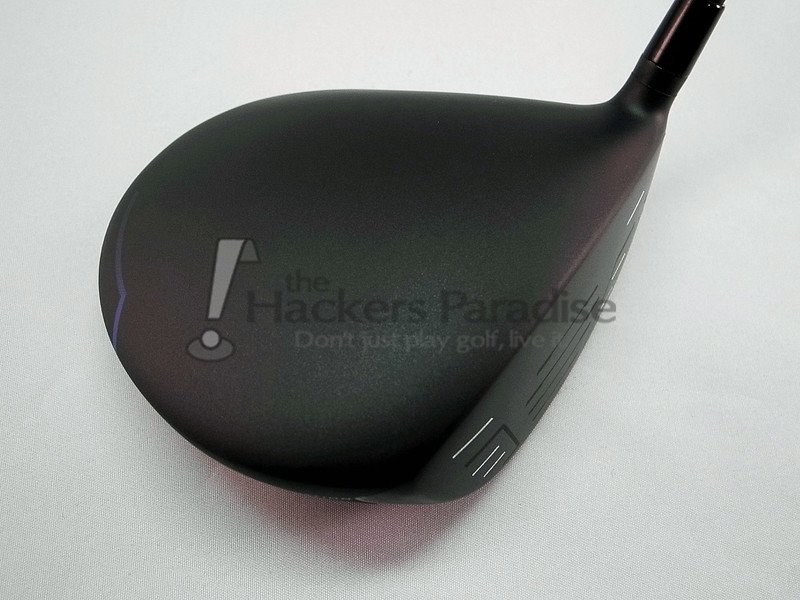 For a player that predominantly misses either high on the face or towards the toe, the CG Black appeared to be adequately forgiving, with a reasonable amount of ball speed retention and a gentle amount of gear effect (on toe impacts) that didn't lead to big misses to the left.
Though they weren't so evident while in a controlled setting using a launch monitor, on-course testing did reveal some difficulties with control, specifically issues getting the face closed at impact. The result was either a push or a pushed fade more often than not. It should be noted however that the CG Black's shaft is 1.5" longer than what the reviewer typically uses and there was a bit of difficulty acclimating to the change in such a short period of time. Again though, launch monitor testing at the very end of the review period seemed to indicate this issue was mostly gone, as the CG Black closer to center on average that other drivers it was tested against.
Final Thoughts
Though lightweight, the CG Black retains the balance most of us have come to expect from a driver and testing showed it delivered on its promise of distance. While it is certainly not a driver that will work for every player, those that have lost distance or just never had it to begin with would be well advised to at least see if they can benefit from what it has to offer. More information on the entire CG Black line can be found at www.clevelandgolf.com.