In 2016 Cleveland Golf is once again including in their putter lineup a face milled putter at a very reasonable price point. While in the past this line was known as the "Classic Collection", a heavy redesign has brought with it a name change, the Huntington Beach Collection. The line features three different head-shapes, and for this review THP spent time with the #1 in its standard setup.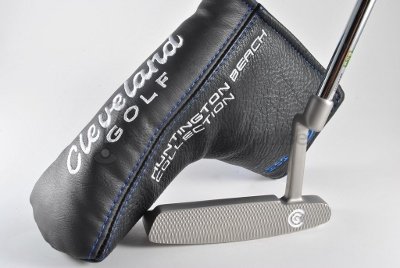 Company Line:
Introducing the Cleveland Golf Huntington Beach Collection. Named after the beautiful setting of Cleveland Golf's North American headquarters, these putters feature the classic designs that have been revered for generations with modern innovations that can help any golfer improve their scoring.
Specifications:

To better understand what makes the new Huntington Beach line of putters different from prior releases it makes sense to take a closer look at key design traits and technology involved.Design and Technology Rundown:
Tour-Proven Shapes – "The Cleveland Golf Huntington Beach Collection features three traditional shapes that have withstood the test of time in both tour player and amateur golf bags."
The Huntington Beach Collection consists of three different head-shapes, all classic designs with proven popularity. The #1 is a traditional plumber's neck blade with rounded lines, the #4 is also a traditional plumber's neck blade but with more square/sharp edges, and the #6 is a rounded mid-mallet with a double bend setup. These headshapes are not at all new selections for Cleveland's putter lines, and for good reason, the point of this release and its predecessors is to present tried-and-true designs that don't go out of style.
Precision Milled Face – "Each Cleveland Golf Huntington Beach Collection putter features a Precision Milled Face that has a coarse, diamond-shaped milling pattern four times deeper than the previous-generation Classic Collection HB putters. The deeper milling pattern softens feel at impact while increasing friction for a truer, more consistent roll."
Like their predecessors, the Huntington Beach Collection are "face milled", meaning the head is cast and the face milled, creating a flat surface and softening the feel. The "diamond" milling here is the deepest that this reviewer has seen on a putter of this price range. Four times deeper than previous lines meaning less surface area comes into contact with the ball which means the sound/feel and roll is "softened" considerably.
304 Stainless Steel – "The soft, 304 Stainless Steel delivers a softer feel and is easier to bend for customization."
Previous releases by Cleveland Golf utilized 17-4 stainless steel, a very firm metal in putter applications, and even aggressive milling could not completely eliminate a bit of audible harshness. The company has moved to 304 stainless steel, and though all metal is "hard", according to Cleveland's testing the 304 SS is 54% softer than 17-4 SS in this application. Combined with the diamond-milling pattern, Cleveland seems to have finally created a very consistent and dense sensation through impact that lacks the harshness one might expect out of a putter in this price point ($99.00).
Performance Rundown:
The Huntington Beach Collection offers three very clean headshapes as broken down above, for this review time was committed to the #1 and the company has finally gotten the overall aesthetics right. The shape itself features the flowing curves expected from a traditional Anser shape and the flange site-line keeps a clean look and straight forward alignment. From behind (flange/cavity/bumpers) the look is almost identical to past releases outside of paintfill and bumper engraving. The sole engraving though is redesigned and free of the overly ornate details of the past, a clean font with two different paint tones identify the line and model without distraction.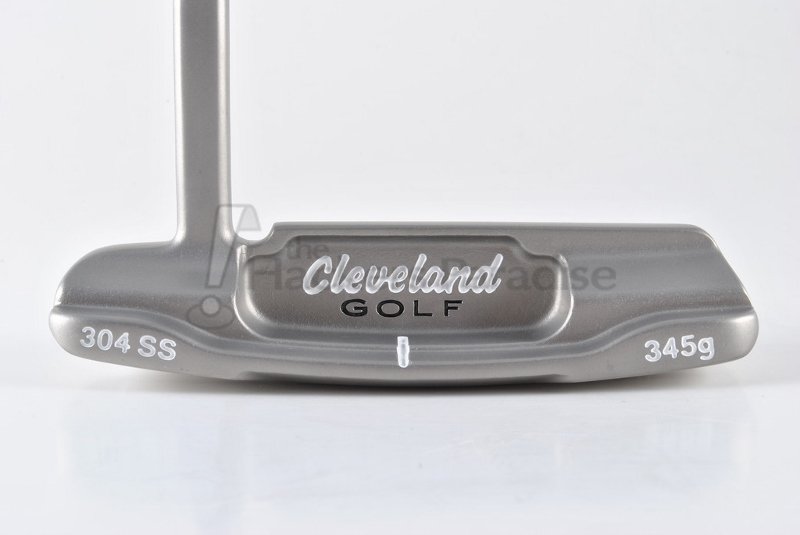 The best aesthetic change though, is that Cleveland Golf has finally taken the awkward "Face Milled" block-font engraving off of the face itself and it is like a weight has been lifted off of the head shapes. The eyes now are free of distractions and can focus in on what is a very aggressive and uniquely shaped "diamond" milling wrapped in the same beautiful satin finish as the rest of the design. As far as looks go, this is the overall package that this reviewer has wanted to see from Cleveland, no hiccups, just clean.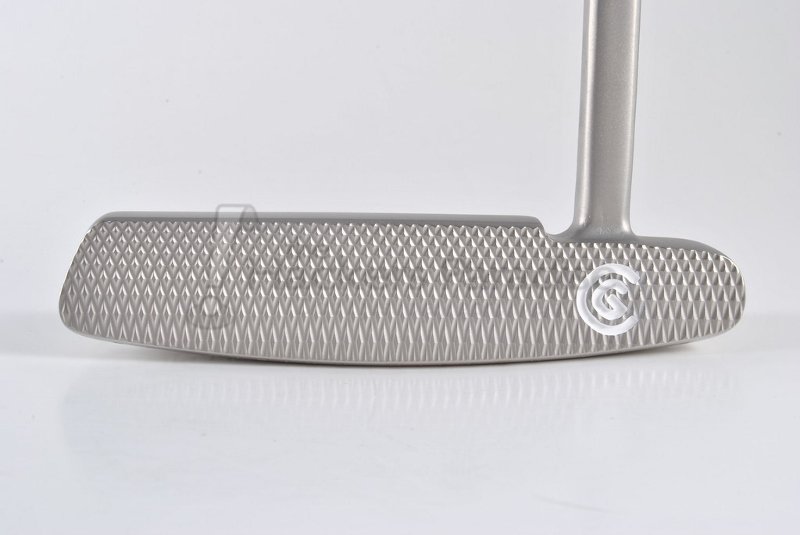 On the greens, the Huntington Beach Collection #1 is precisely what you expect an Anser shape to be, no bells and whistles, just a straight forward plumbers neck blade. The putter squares the ball at address to inspire confidence and the shape itself soles very easily. Through the stroke the #1 flows and releases like any other slight toe-hang blade. Something worth noting though, the overall head-weight is on the lighter side (345g) compared to most modern releases and will be noticeable for those who have become accustomed to the heavier weights.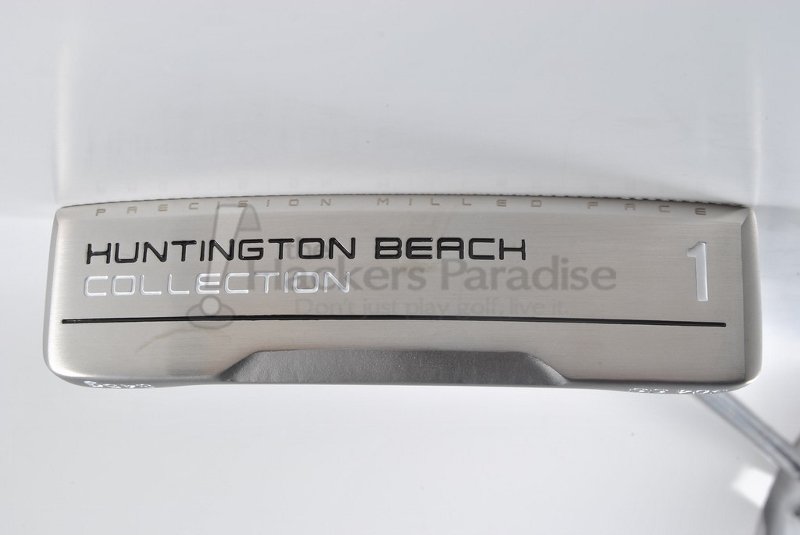 The roll was consistent with no skidding and the sound/feel was impeccably dense, easily the softest feel that this user has experienced in a non-insert Cleveland Golf putter. The #1 performed very well on keeping a consistent roll laterally on the face, while the distance did see the expected drop-off on lateral misses. Bigger than that, both short and long putts maintained a similar feel, there really wasn't any awkward feedback when having to put a longer or more aggressive stroke on the ball, astronomically better than in the Classic Collection in that regard.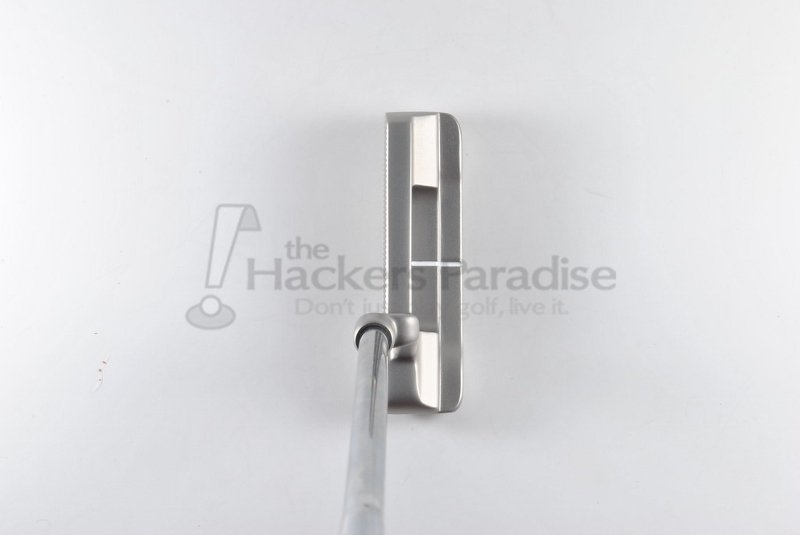 Parting Thoughts:
The Huntington Beach Collection, just like with past releases, is a great idea from Cleveland Golf. They are one of two OEM's that have embraced the idea of providing the most popular classic shapes to golfers at an affordable price point and are working to prove that a smaller price-tag doesn't mean innovation can't happen. This line is what the others before it should have been in the opinion of this reviewer, nothing about them distract or looks cheap, they're visually appealing, comfortable, and put a good roll on the ball.
The Huntington Beach Collection of putters are priced at $99.00 and more information on them, and all of Cleveland Golf's releases, will be available on their website www.ClevelandGolf.com.