Mother's Day is just around the corner and while shopper's scramble to find the perfect gift for their Mom, Cleveland Golf and THP have decided to make life easier for you. Forget the mall, the corner jewelry store or even picking up the card, because the winner of this contest will have this set shipped to them in time for the big day. Then all you have to do, is have a tee time ready and make this year's special day that much better.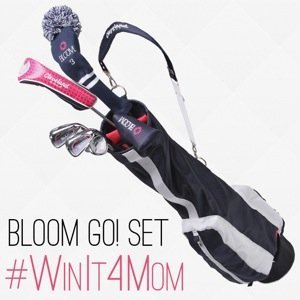 The Prize
The Bloom Go! Set
Play your own way! Cleveland Golf's Bloom line now features the Go! Set for casual players who love the course experience.
Features
Designed For Her Swing
All Bloom clubs are designed with today's modern lightweight, oversized technology for increased distance, forgiveness and fun.
Bloom Go! is a 7-piece set including a light, stylish bag that's easy to carry for a relaxed day at the course or range. Also available is Bloom Max, a more traditional set that includes 10 clubs and a cart bag.
Fill Out Your Set
When you're ready to grow your game, individual Bloom products are available for purchase, including the Niblick, 7 wood and a wristlet.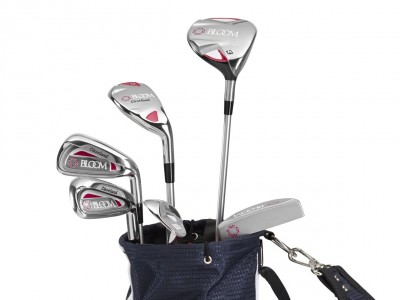 Rules
One entry only per participant.
To enter, follow the steps below.
This contest is open to anybody that would like to participate.
The winner will be randomly drawn.
The deadline of this contest is Thursday May 9th, 2013 at 2pm EST. All entries must be received by then to be considered.
Entering
You can enter the contest two ways.
Step 1 – Leave a comment in the section below about why would you like to give Mom, this wonderful Cleveland Golf gift on Mother's Day. Please include your Twitter handle in the comment as well.
OR
Step 2 – On Twitter, follow both @ClevelandGolf & @hackersparadise.  Then, send out a tweet about the contest; You must include these 3 things in the message: @hackersparadise @ClevelandGolf & #WinIt4Mom.
THP will announce the winner of the contest on the THP Forum at the conclusion.
If you are not a forum member but would like to sign up, Click Here. Registration is always fast, free, and easy
Good luck everybody.