Back in August 2016 we saw the birth of the Huntington Beach Collection from Cleveland Golf. This was a stark contrast to their most recent putters and it brought striking looks, an aggressively milled face and a price point that made us all take notice. Today they have a new line coming out called SOFT and it hits stores in just two weeks.
We will dive into the tech and what SOFT means in a second, but first want to touch on the price again, because it is worth noting. This line will come in at $129 and for just $10 more, you will be able to add some personalization to it, including 16 different colors.
"Cleveland Golf putters have always been a great value, but the Huntington Beach SOFT Putter, featuring a speed optimized face and premium finish, takes it to a new level," said Jeff Brunski, Vice President of Research and Development.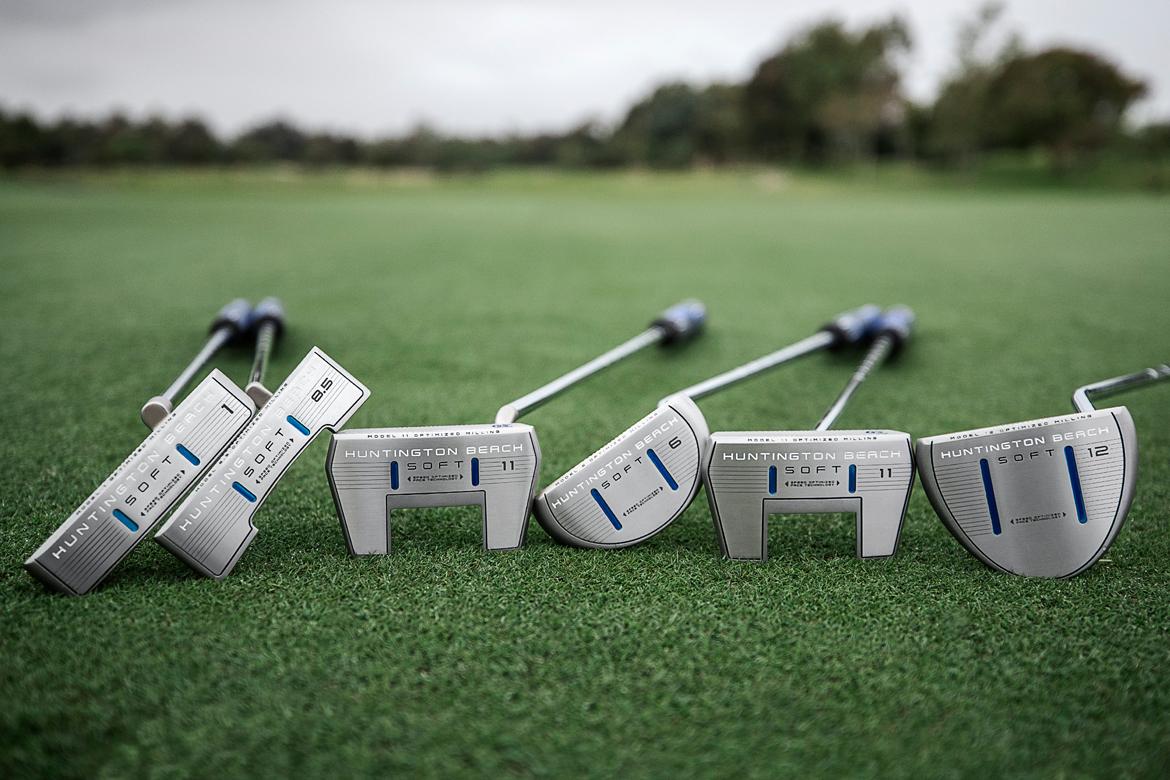 When you hear the word SOFT, you immediately think about the sensation at impact, but in this case, it actually means something else.
Speed
Optimized
Face
Technology
It sounds like a typical marketing campaign with buzz words and such, but really has some distinct meaning behind it and something that could benefit golfers. The goal is to have the golf ball go the same distance no matter where you strike it on the face. We have seen putters with features like this in the past done in different ways, but rarely if ever at this price point. While I like to think I hit the sweet spot when putting most of the time, the truth is testing shows otherwise, so you might be eliminating made putts despite a good stroke and perfect read just at impact by being a bit off. This aims to cure that.
"The Huntington Beach SOFT putter's speed optimized face is one of the most advanced technologies available to improve putting performance," Brunski said. "You'll make more putts – plain and simple. The fact we're delivering it at such an aggressive price point makes this one of the best values in the market."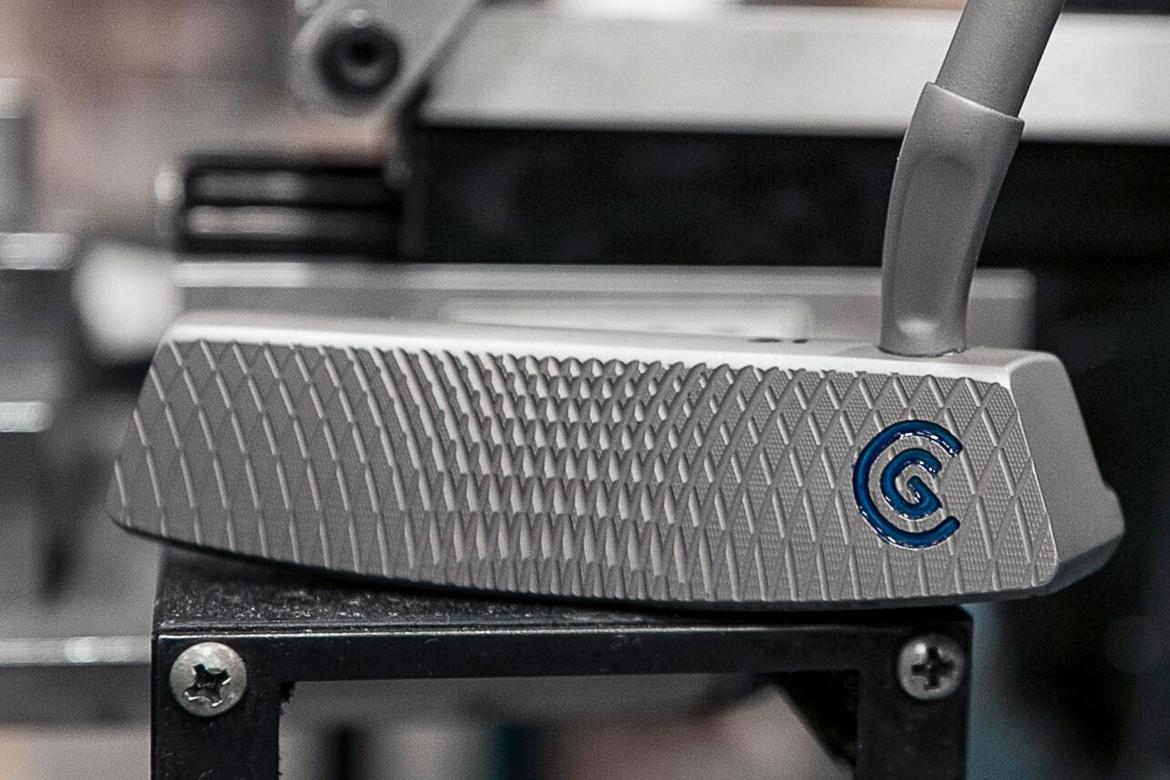 While SOFT does mean the above, Cleveland could not release a putter line like this without making it…ummm…soft, right? The entire line features a coarse diamond-shaped milling pattern, that by design softens feel.  Less contact points often times lead to a more mellow or muted sound, which equate to a certain sensation in the hands. Combine that with the 304 Stainless Steel and you have the recipe for something that is going to feel, well, soft.
The tech really didn't stop there as far as milling goes. Each Huntington Beach SOFT putter model has its own custom face milling. If you are looking at one of the mallet options, you will see a gradual milling pattern, where as if you grab a blade, you will see more rapid milling variation. By doing so, you end up with a balance based on head shape, rather than a one size fits all idea.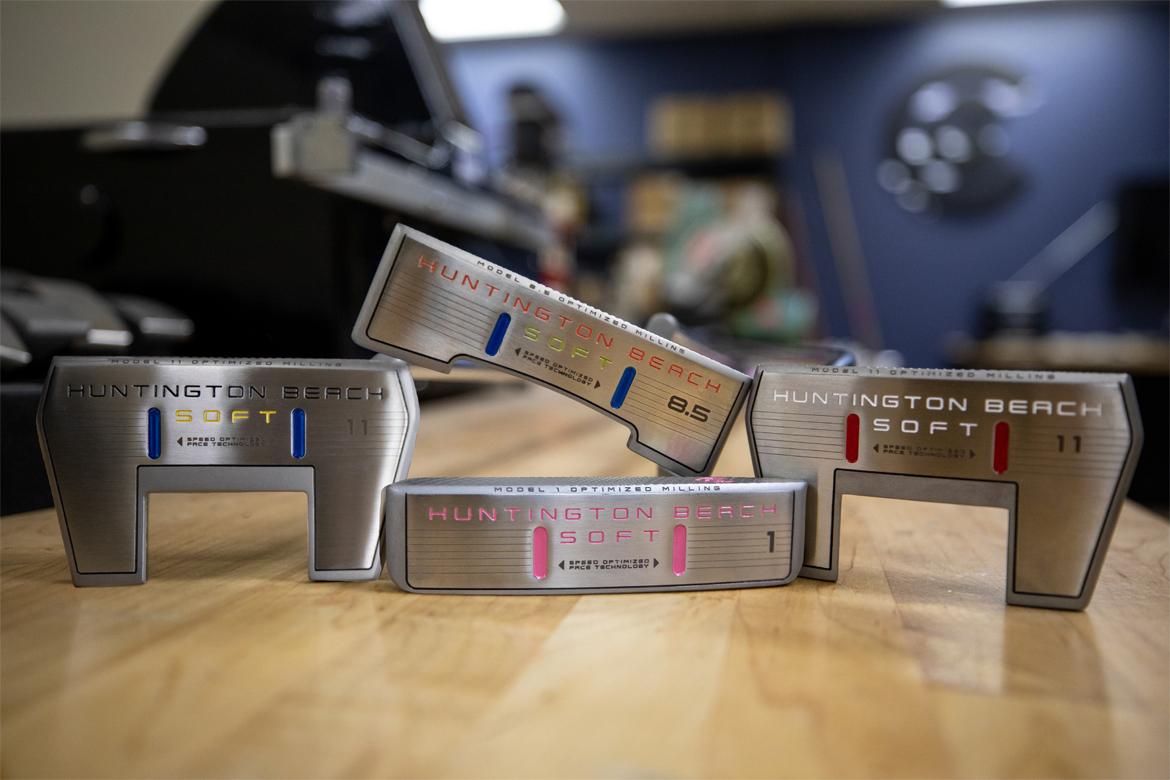 The Details
In Stores: November 16th
Cost: $129
Models: Blades – 1 and 8.5 Mallets – 6, 11 and 12 (11 comes in two shaft options)
What are your thoughts on the new Huntington Beach SOFT lineup from Cleveland Golf? Drop us a comment down below and sound off, or jump into the THP Forum conversation right here and give us your feedback.