Two years ago Cleveland Golf staged a comeback of sorts to remind golfers that they are not strictly a wedge brand. Their most significant release in quite some time consisted of a driver, fairway woods, hybrid, two sets of irons as well as a new lineup of wedges and putters. The Launcher HB product line received plenty of positive remarks as they were easy to hit and offered reliable all-around performance at a reasonable price. Since that time Cleveland has been working on their follow-up act, and today they have unveiled the Launcher HB Turbo driver and fairway woods.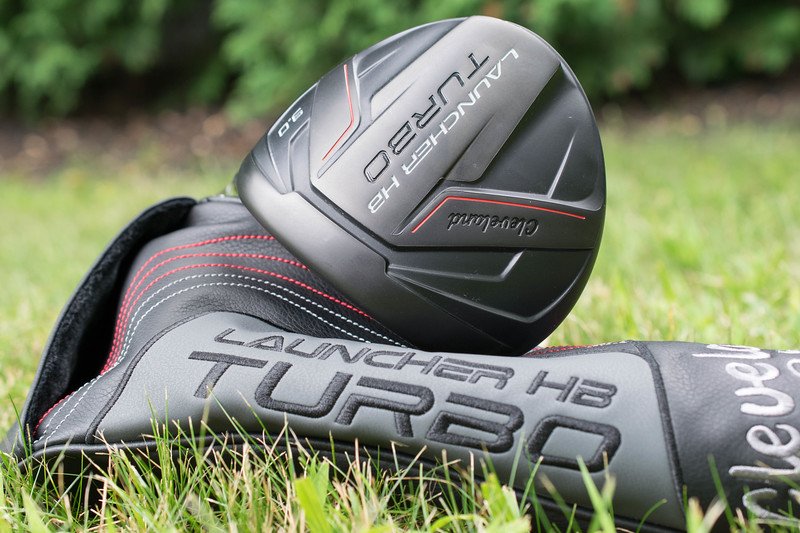 As you might have guessed by the name, the Launcher HB Turbo is supposed to provide more speed than its predecessor. According to Brian Shielke, Marketing Director for Cleveland Golf, "The new Launcher HB Turbo woods represent a huge step up from the previous generation. They're sleeker, faster, and more forgiving–exactly what all of us avid golfers are looking for off the tee."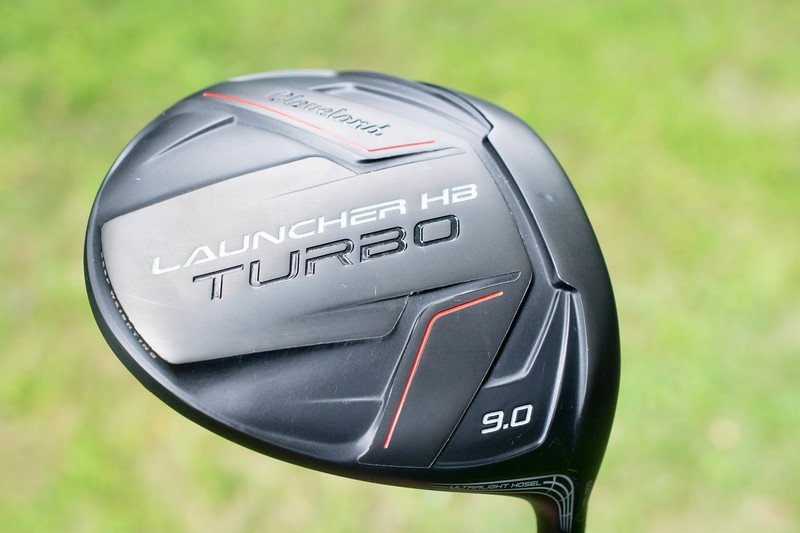 But how do we get that increased speed and forgiveness? It comes from a combination of several key innovations, starting with a TurboCharged Cup Face. This design features a unique variable thickness pattern which will help increase speeds on balls struck all over the face. Having a cup face that stretches along the perimeter, offers more flexing at impact, and thus also lending a helping hand with those ball speeds. Not that any of us average golfers tend to miss the center of the face.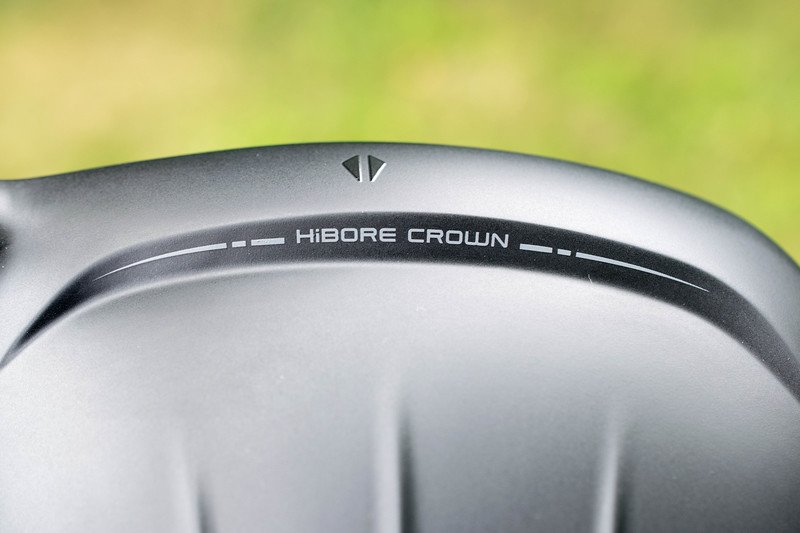 Once again the HiBire Crown is back, and it has been altered to allow the center of gravity to be pushed down lower in the head. Not only has the center of gravity been lowered, but thanks to weight savings from the Ultralite Hosel, Cleveland R&D was able to reposition mass more deep-seated in the head. For anyone who wants a specific number, we are talking about the center of gravity being pushed down 2.2 mm lower and 4.4 mm deeper. With these changes, the Launcher HB Turbo sets up to a driver that is going to be incredibly easy to launch while offering plenty of stability and forgiveness.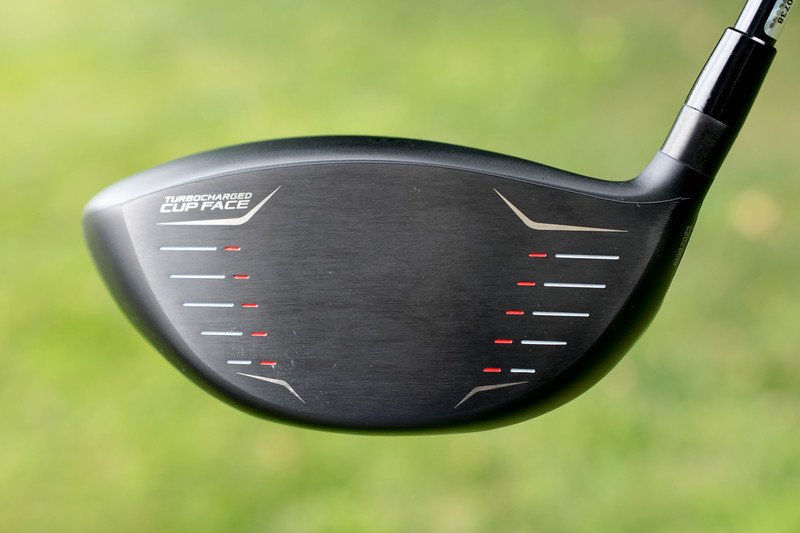 I was lucky enough to spend some quality time with the new Launcher HB Turbo driver before its official reveal. In the looks department, the HB Turbo is a bit busier than the Launcher HB thanks to three aerodynamic ridges that stretch from the middle of the crown to the rear. At address, it does appear to sit a touch closed as well, which could bother golfers who are sensitive to that. Overall, the decision to go with a matte finish pays off as it has a way of camouflaging the step patterns while giving the slightest slimming effect to the broad and deep head shape. When setting up behind the ball, the Launcher HB Turbo presents itself in an extremely comforting shape that screams "grip it and rip it!"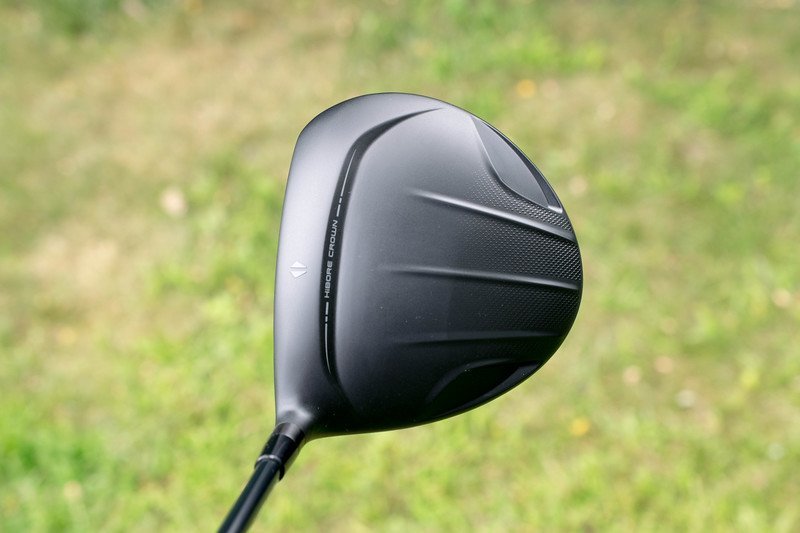 That grip and rip mentality carried over to the course as the confidence-inspiring shape had me pulling driver in more places than I initially would have. Cleveland has stuck with a familiar Miyazaki C.Kua shaft, although this model is more of a counter-balanced design. For those who are unfamiliar with what a counter-balanced shaft is, more weight is pushed up towards the grip/butt end of the shaft. All of this will make the clubhead feel lighter, and in theory, will help golfers swing the club faster. Our only knock on this shaft selection is that it felt overly long, which made it difficult to square up. As always, your mileage may vary, but our best results came from when choking up on the grip.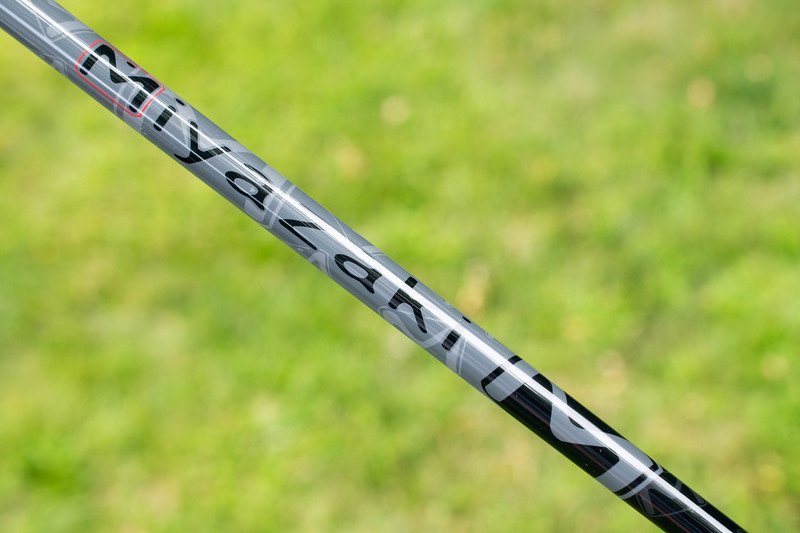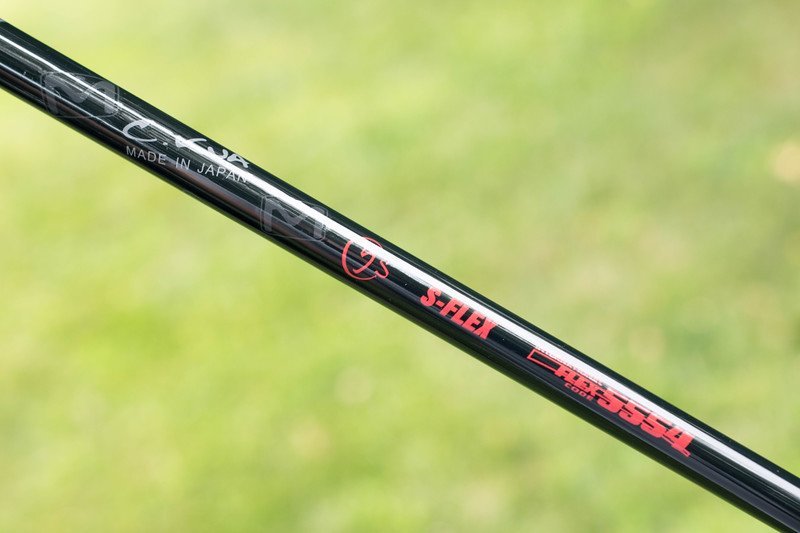 One area that is hard to ignore with the Launcher HB Turbo is the sound. Generously, I can describe it as being overly boisterous and brash. If there is a driver out there that wants to impersonate Ebby "Nuke" LaLoosh and announce its presence with authority, this is it. Golfers who like a driver that is more on the loud side instead of a muted crack will probably enjoy the tones that this one puts out.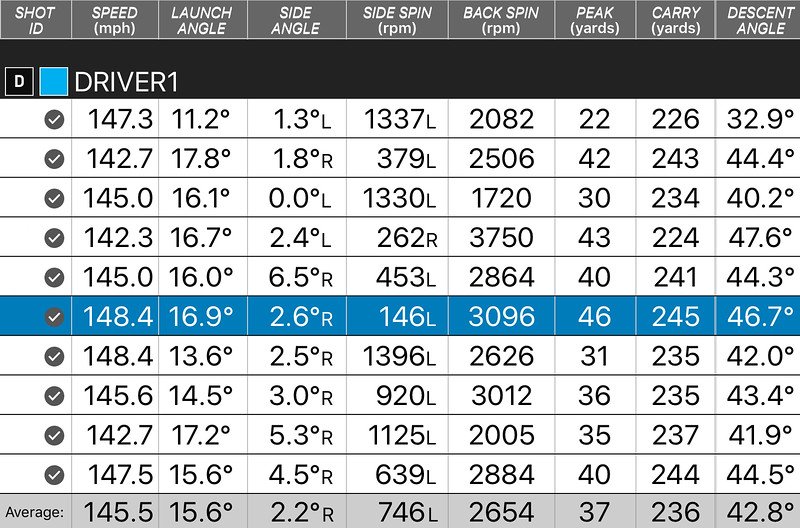 With plenty of success on the course, it was time to take a closer look at what type of numbers this driver was producing. With the help of a Foresight GC2, we get a better picture at what promises the Launcher HB Turbo delivers. First off, the overall design of this club did produce some higher-end ball speeds for someone who doesn't quite harness a triple-digit swing speed. Our spin rates were comfortably in the mid 2,000RPM range, with one jumping up significantly higher on a heel-side strike. Our ball of choice for this was the Srixon Z-Star, and we witnessed improved ball speeds during this session than we did during our initial Z-Star review earlier in 2019.  Understanding that is not a perfect comparison; it was still lovely to see an uptick in those numbers.  Launch angle averaging out in that 15?mark is right around my average, although peak height numbers sat slightly elevated. All of this gives credence that this is going to be a driver that will be easy to launch, hit hight, and maintain some speed.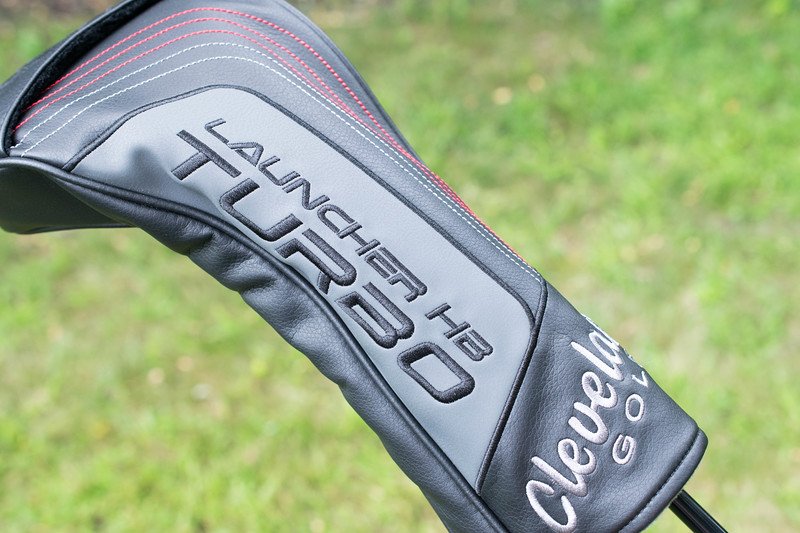 When it comes to Cleveland Golf, the Launcher has a rather deep history of being very user-friendly. Golfers should expect to find that the Launcher HB turbo fits right in line with what the Launcher reputation. Only this time, it comes with some new technologies that will produce more speed, distance, and forgiveness.
The Details:
Available: October 4th, 2019
Options: Three loft options (9°, 10.5°, 12°) for the standard head and a 10.5° option for a more draw-biased model.
Price: All of these models come with a price tag of $349
More information on the Launcher HB Turbo model can be found at www.clevelandgolf.com.