Last summer Cleveland Golf introduced the world to the RTX Full Face wedge, which they billed as a flop shot machine. This wedge proved to be highly versatile around the greens during our on-course testing. When RTX Full Face hit the market, it did so with two finish options, Tour Satin and Tour Rack, which is Cleveland's take on a raw wedge that will rust. Golfers will now have a third option starting today as the RTX Full Face is getting its long-awaited Black Satin finish.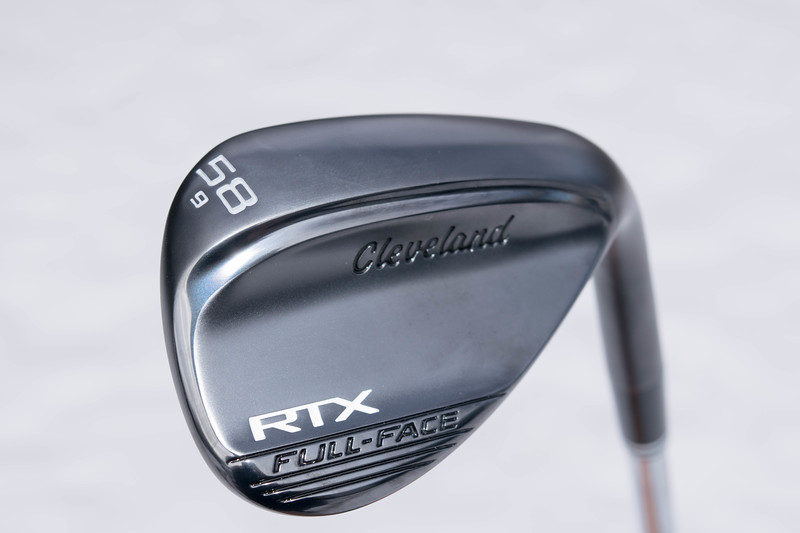 "The Black Satin finish has been extremely popular with our customers, so we wanted to offer that finish with our latest wedges," said Michael Ross, Business Planning Manager at Cleveland Golf. "By reducing glare and providing a sleek look at address, the Black Satin finish enables maximum performance and short game confidence."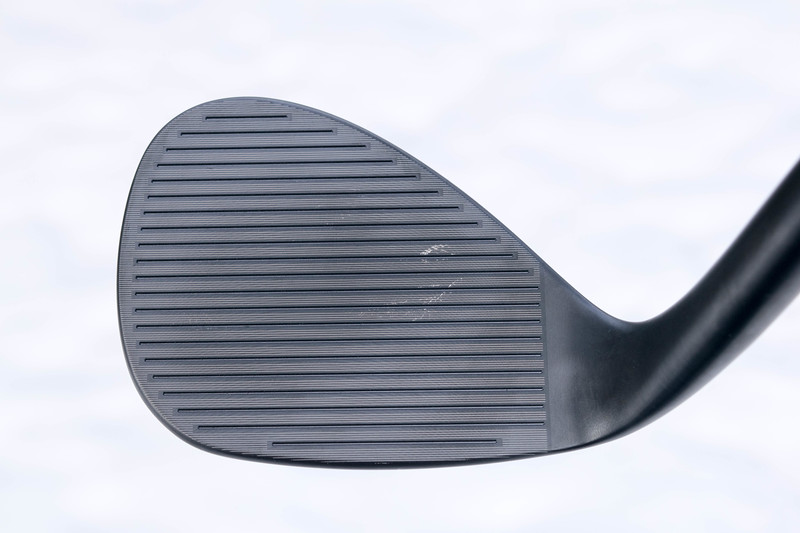 Cleveland has had a solid track record with their darker finishes dating back to the RTX-3 release. There was a time when darker finishes showed wear very quickly, and that new wedge looked battle-tested very early on, but that hasn't been the case with Cleveland releases recently.
Those unfamiliar with the RTX Full Face can read about them here. In short, the high toe, full face design with the C-Shaped sole allows players to easily manipulate the face when facing some of the more challenging golf shots. Thanks to weight and center of gravity positioning, it still packs plenty of force when contact is made higher on the face, so the ball doesn't come out dead. Also, with the help of UltiZip Grooves, which covers every millimeter of the face, golfers can be confident that they will get optimal spin and unparalleled control.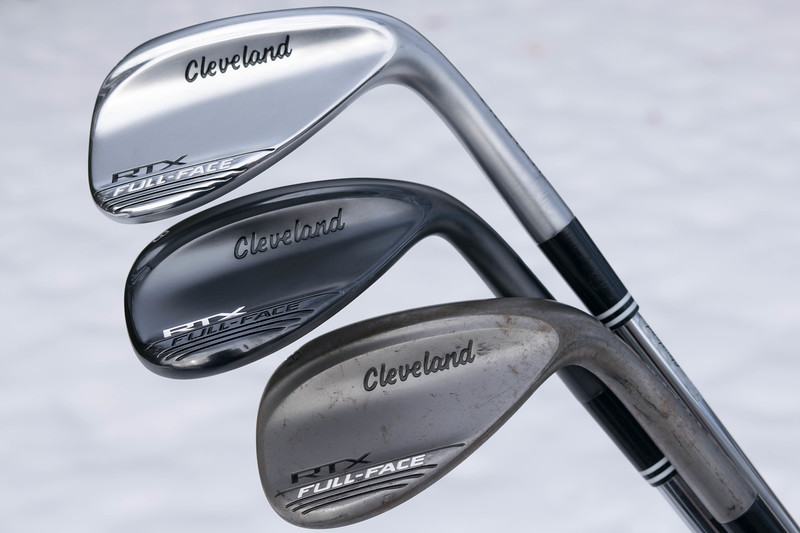 The RTX Full Face Black wedge is a welcome addition for the golfer who likes a darker finish but doesn't care for rust. Want to hear the best part? There is no need to wait because these wedges are available today! Who is ready to go out and become the master of the flop shot?
More information on the latest addition to the RTX Full Face wedge family is available at www.clevelandgolf.com.
The Details
Available: January 25, 2022
Pricing: $159.99 (Steel), $169.99 (Graphite)
Lofts: 50° – 64° (excluding 62°)
Grind: C-Shaped