In the world of tour golf signings, names like Tiger Woods, Rory McIlroy, Phil Mickelson and Rickie Fowler are always up for debate in terms of moving the needle. When a company announces the signing of Jamie Sadlowski, the first thing that comes to mind is "cool", followed by "why?" by many golf fans. Both thoughts are serious and both have merit in the free agency month for new players sponsorships. Let's examine this one a little bit more because it is one of the most intriguing and polarizing partnerships.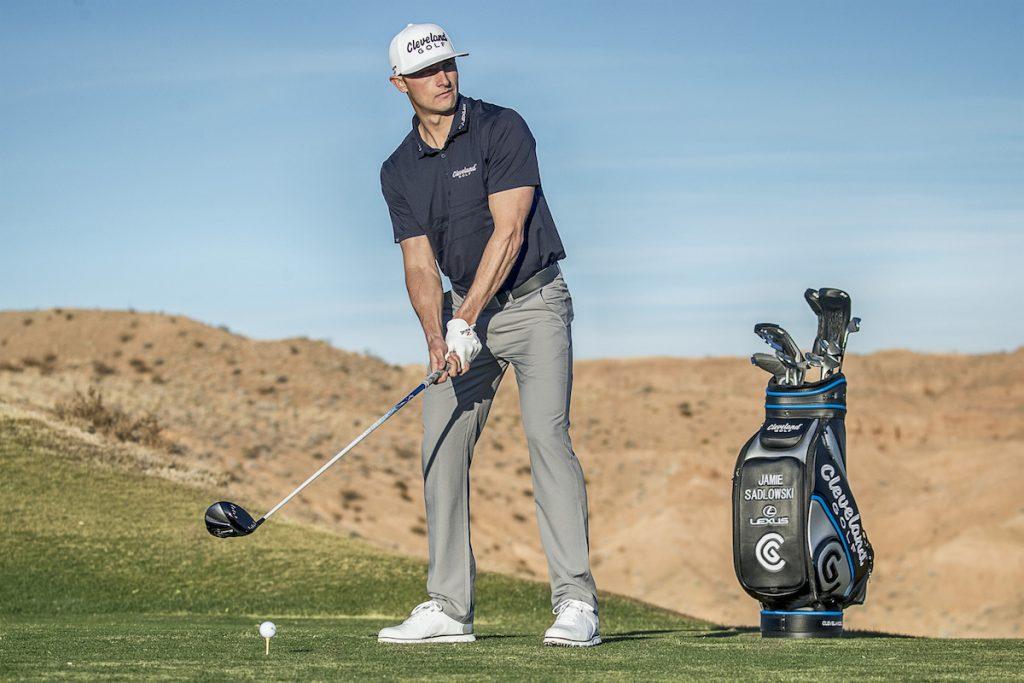 Sadlowski is best known for being the guy that crushes the cover off the ball. The Canadian athlete who won the World Long Drive Junior Championships in 2005 and 2006 and won the adult version of the competition back to back in 2008 and 2009. The staggering part of this is, unlike most of the competitors at that time, he is under 6′ tall and weighed less than 175 lbs. The winning drive in 2008 came in at a whopping 418 yards, which he topped with 434 yards in an earlier round.
Fast forward to 2016, when he made the formal announcement that he would quit long drive competitions in order to focus on a career playing professional golf. Early on, he had moderate success making cuts on the Web.com Tour and winning a qualifier for the US Open by shooting -9. In the Indonesian Masters he shot -4 under and finished in the top 50, but the real story was during the event, he hit a drive of 368 yards and set a record there for the highest ball speed at just under 195 mph.
With sponsors exemptions being what they are, Sadlowski has the ability to play in a handful of events in 2018 and show off his unique abilities on the tee box. Where he has to make up ground is with his wedge play and just this week it was announced that he signed on to be a brand ambassador for Cleveland Golf. At first glance the thought of "wedge company with a guy that has struggled with his short game" might seem like an odd pairing, but keep reading as this article might change your mind.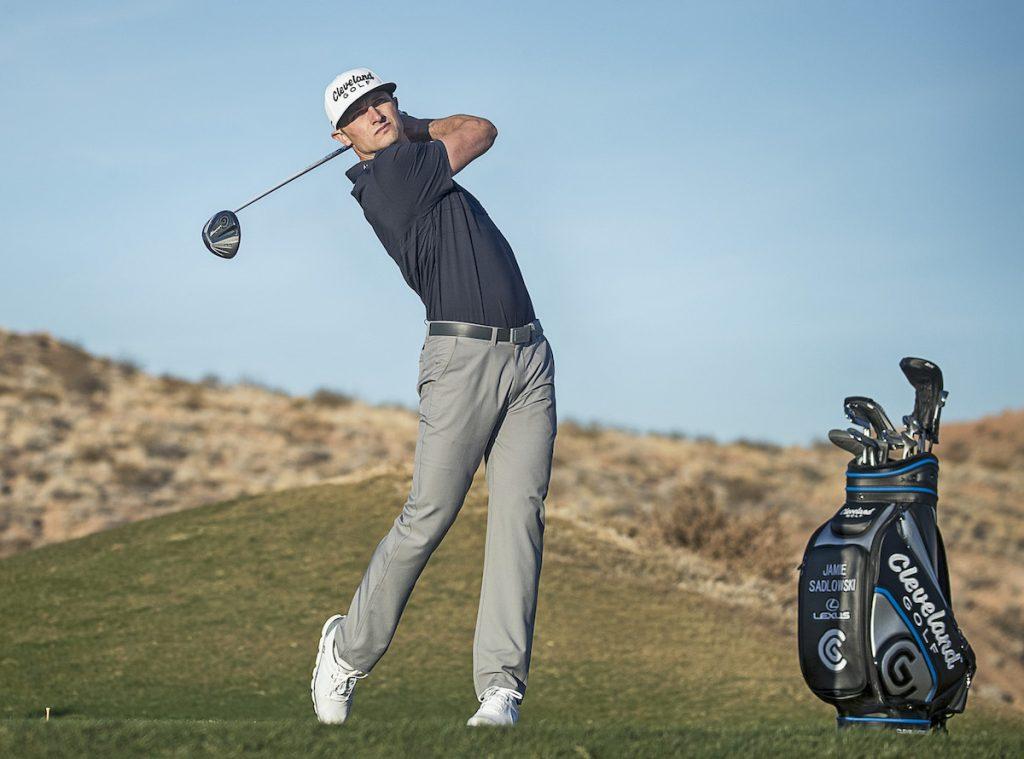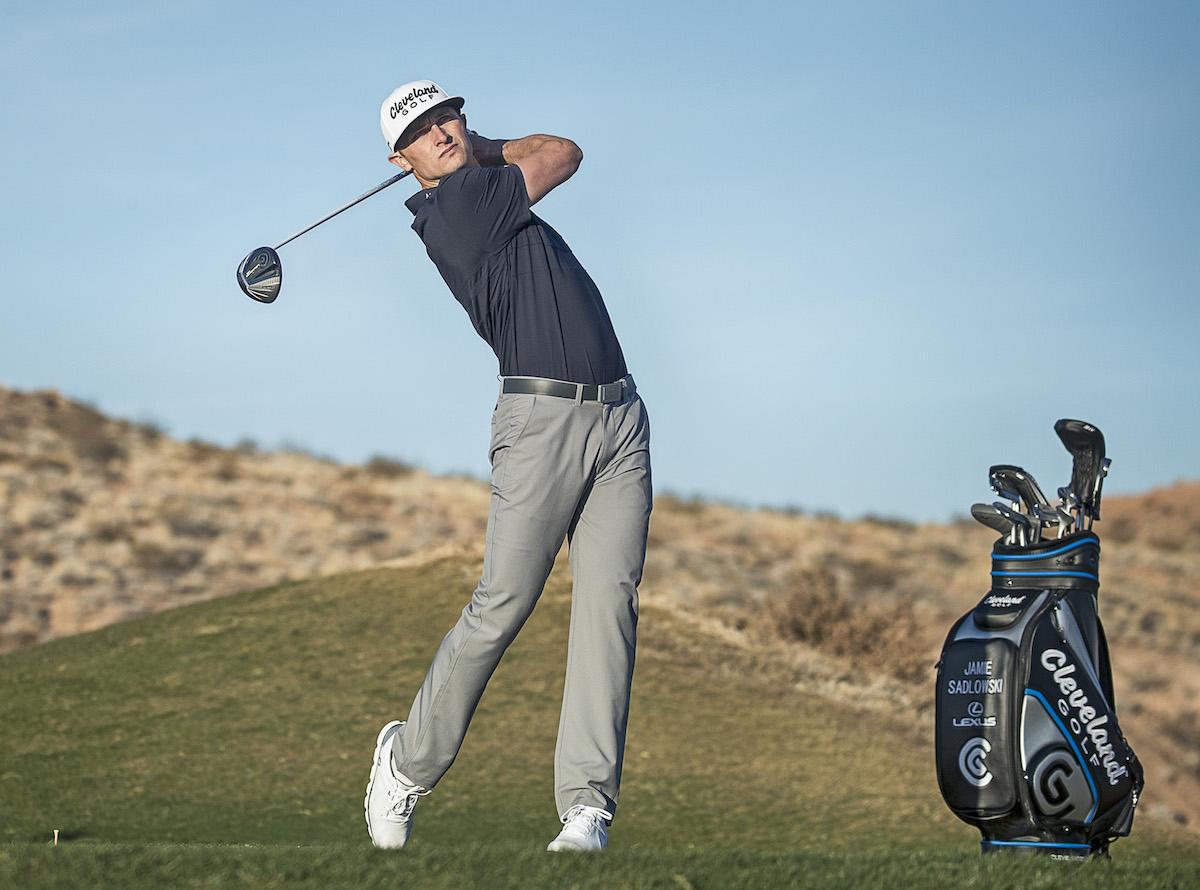 Let's first examine the aspect of tour staff and players that move the needle in golf with the mention of their name. Odds are, there are less than 10 of them that make you say "Yup, they move the needle".
Dustin Johnson
Rickie Fowler
Tiger Woods
Rory McIlroy
Jordan Spieth
Phil Mickelson
Jason Day Maybe
Justin Thomas Maybe
Jon Rahm Maybe in the future
Hideki Matsuyama Maybe, but not in the US yet
Looking at that list, how many players outside of that list do you immediately think of and what is in their bag? So the question then becomes, is it about the player or is it about the quantity mixed with the quality? The number of eyeballs that make someone possibly take notice, even for a minute or two during a tournament or commercial, is rather small. Moving from the list or the OWGR for a second, you also have another type of signing and that is the brand ambassador. It could be argued that was Tiger Woods the last couple of years, but passed that, you have the David Feherty type of signings where they are a public figure that gets noticed and still has a voice in the game. Whether that be of the new digital world like Paige Spiranic and her signing with PXG or Jim Nantz with Titleist.
The interesting part here is that Jamie Sadlowski falls somewhere in between the two. He is an ambassador that some will really pay attention to as the guy trying to to live his dream of playing on the PGA Tour as a 'real golfer' first, and murderer of the golf ball second. One thing cannot be disputed though, when Jamie hits a golf ball, people pay attention, and in most cases stop whatever they are doing to see what is going on. The sound, the impact, the flight…it is one half golf drive and the other half glass shattering entrance music at a WWE event. That singular thing, driving the golf ball by a player like Sadlowski, moves the needle. It just so happens, that on the surface, it appears as though he can actually play the game at a very high level in other areas too.

Going back to the original question, which is does this signing make sense for a company, the answer is unequivocally, yes. The investment should not be one of a major champion just yet, but rather investing in the knowledge that eyeballs will still be on him and that's one of the main goals of a signing. The difference being that the marketing has to be more creative, because at least right now, you are not going to see Jamie Sadlowski in the final pairing at Augusta National or most other places, because he is not there yet. Will he get there? Nobody knows the answer to that, but the betting line would be rather short.
Using a staff member from a few of the larger companies as an example, what would make more sense? Signing the likes of a Kevin Na, James Hahn, Martin Kaymer, etc to add to a tour staff filled with those athletes already, or signing a brand ambassador that might make people stop in their tracks once or twice? If nothing happens from the signing, they are right back where they started, but if he makes his move and plays in a few events, the eyeballs will be there with success or not, because he is a story.
Right now, few golfers are going into their local stores and testing the new Cleveland Launcher HB driver, which is a shame based on our testing of a very solid offering. If Jamie Sadlowski and the piercing sound he will get that translates into ridiculous flights can change a few minds, it is a huge win for a company looking for that identity in metal woods. The alternative is grabbing a small number of tour staff to increase their overall totals now, and honestly, I don't see how that makes the same splash. Does Hideki Matsuyama suddenly putting it in play make people take notice? Maybe. Does fill in the blank top 100 tour player putting something in the bag make someone take notice, or is it more the special moments and the sum of the parts? I would argue that Jamie Sadlowski will do more for the Cleveland brand image than that of their own staff members like JB Holmes and Keegan Bradley. There is a Happy Gilmore story in there somewhere that is waiting to come out and if it does (and it's a big if) this becomes a story of the year kind of idea. If it doesn't, the investment is not an astronomical one and you still have the guy competing on some of the larger stages that hits it further than anybody else.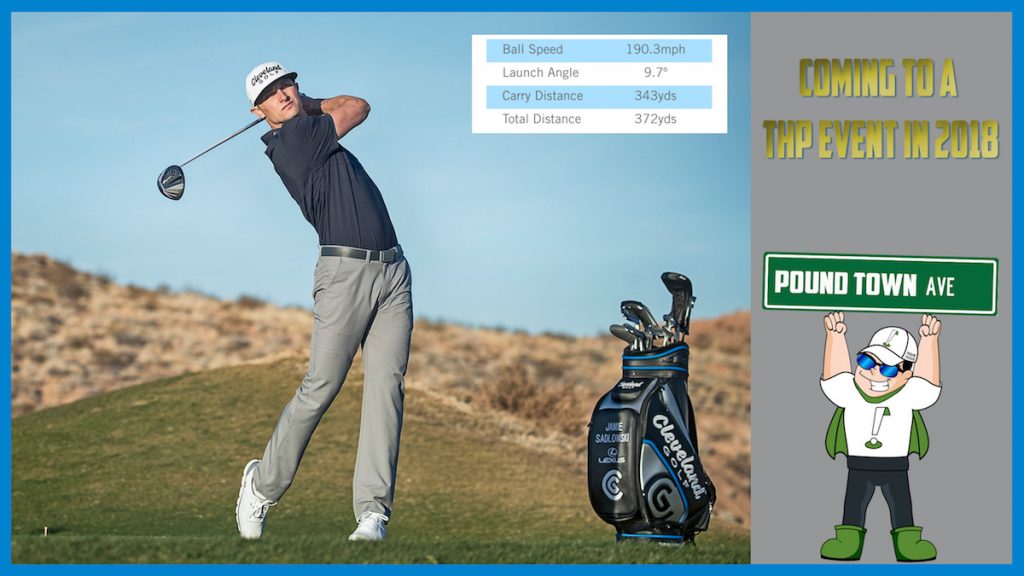 If you have made it this far, then the question is now posed to you, the reader, does this signing make sense? Sound off below in the comments section or on the THP Forum.