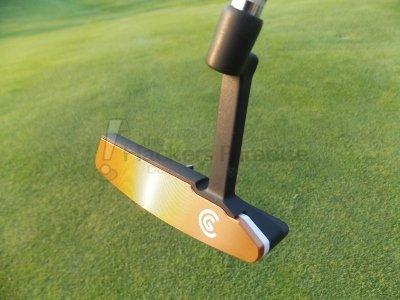 When standing over a 10 foot putt there are many factors that come in to play that help determine whether you are picking your ball out of the hole or taking one more stroke. Alignment is one of those determining factors, and if you have been using a traditional blade putter, it's quite possible that your alignment is off. Cleveland Golf recently introduced the TFI 2135 putter, an offering that aims to fix this problem and get you started off on the perfect line.
 
From Cleveland 
We all have different putting strokes, address positions, and club preferences. And setting up over the ball perfectly every time is nearly impossible, leading to misalignment and off-center hits. As a result, we have developed an alignment technology that allows you to correctly align your putt no matter your set up- We call it 2135. There are too many things to worry about when you're trying to putt to win the hole or save par. Alignment doesn't have to be one of them.
Technology 
2135 TECHNOLOGY
By raising the alignment line to the exact radius of the golf ball, or 21.35 mm, we created the most accurate alignment feature ever for a blade style putter. This alignment feature never moves relative to the golf ball because it is placed at the most optimal position for precision alignment, dead center of the golf ball. Regardless of whether you putt with your eyes behind, directly over, or well over the golf ball, the Cleveland Golf TFI 2135 putter offers you perfect alignment.
TRUE FEEL INNOVATON (TFI)
New TFI (True Feel Innovation) face combines a Milled Copper Infused Face Cap over a Copolymer Insert for the ultimate in feel and consistency across the face.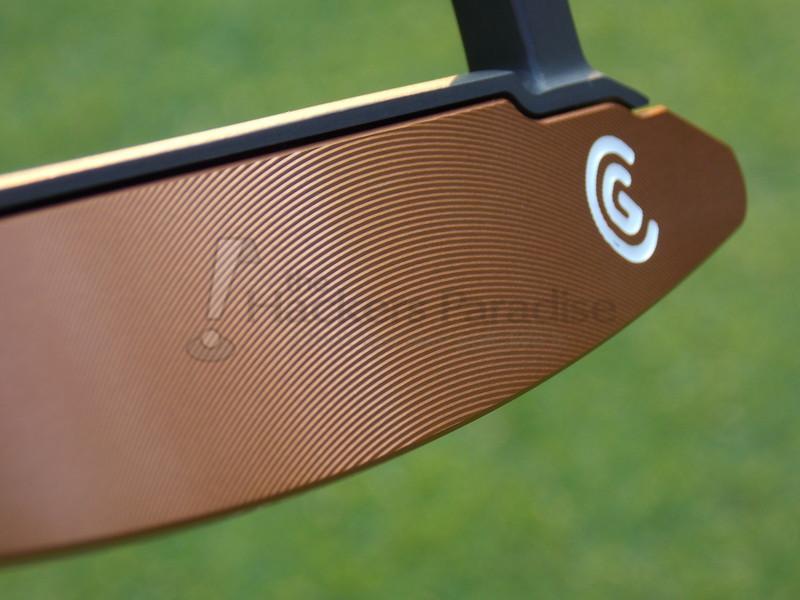 Aesthetics
There are multiple features that immediately grab your attention when you lay eyes on the TFI 2135. The first thing that stands out is the copper milled face. As mentioned above, the TFI face combines a Milled Copper Infused Face Cap over a Copolymer insert. Unlike many insert putters, the copolymer insert runs the entire length of the face behind the outer copper shell. From an artistic side, it gives this putter a really nice and distinguishing look. With the white insert being sandwiched between the copper face and black body finish, it gives the appearance that the putter face is somewhat floating when looking at it from the side view. Early feedback on this design has been hit or miss. Some golfers have reported that they find the visibility of the white insert on both the heel and toe slightly distracting while lining up for a putt.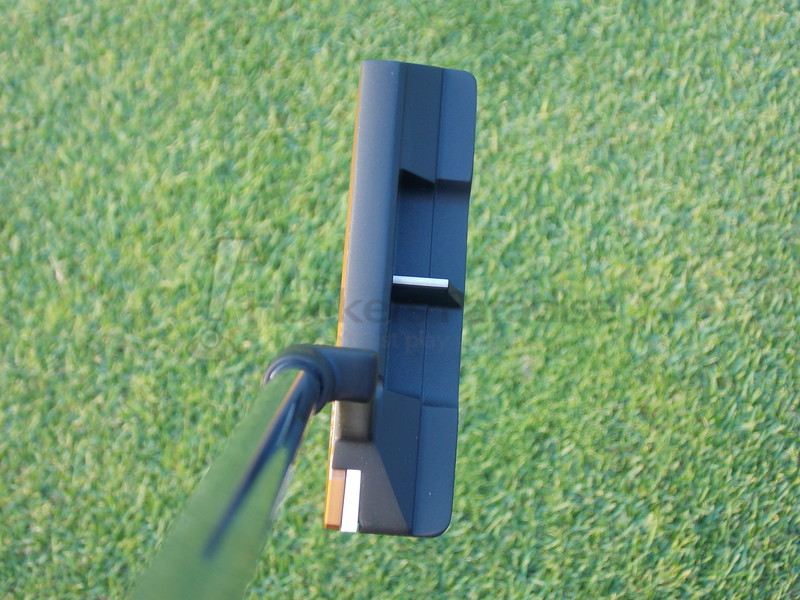 Grab this putter off the shelf and you will very quickly find out where and why it earned its 2135 name from. The sight line of these putters has been raised to a level that corresponds perfectly with the exact radius of a golf ball, 21.35mm. Cleveland Golf is telling us that this position for an alignment aide, on a blade style putter, is the most accurate position for such an aide. There will be more on the 2135 aide coming up shortly.
Draw your attention beyond the putter face and the alignment aide and you will find a putter that has a slightly textured black finish to it. This type of finish is not a complete departure from Cleveland's putter lines in the past. Those familiar with the Cleveland Classic and Smart Square putters will certainly be familiar it.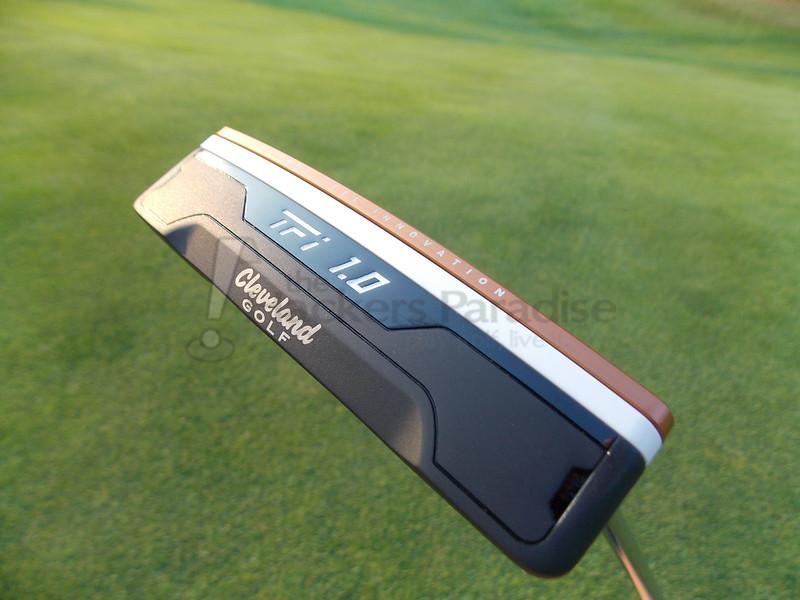 Currently, Cleveland offers three different body styles that include 2135 technology. This review is based off of the 1.0 model, which is your traditional bladed, anser-style putter. The 6.5 is a mid-mallet putter with a single bend shaft, which should suit the eye on anyone who is used to a larger putter head. For those looking for a counter-balanced option, Cleveland has released the 8.0, which features a heavier putter head as well as a heavier, longer grip. This is similar to the Almost Belly putter options of the past.
 
2135 – What is it?
As mentioned previously, 2135 accounts for the exact radius of a golf ball. Cleveland Golf has come to the conclusion that when it comes to blade putter alignment, that unless the alignment aid is exactly at the radius of the golf ball, it can lead to inaccurate alignment and thus lead to less putts holed. If one views putting as the great equalizer in the game of golf, then having a putter that is going to lead to true alignment is certainly going to be beneficial.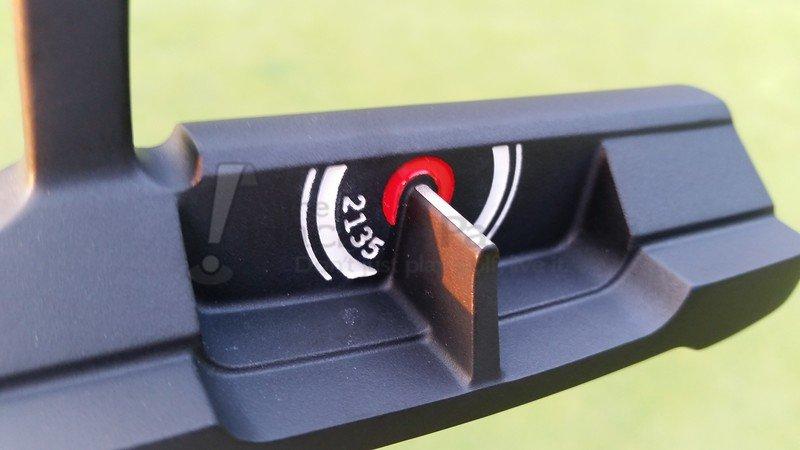 According to their research, Cleveland Golf says that 80% of the golfing public does not stand with their eyes directly over the golf ball. When standing in a position that does not have your eyes perfectly over the ball, your perception of alignment is slightly off. Recognizing that a strong majority are not setting up to the ball in a way that provides them an accurate perception of alignment, Cleveland Golf has raised the alignment aid on their new lineup of putters. The radius of the golf ball isn't going to change any time soon, therefore using this alignment aide will never give the impression of false alignment. The beauty of the 2135 alignment aid is that it helps golfers who aren't perfect, who don't stand up to the ball with their eyes over the ball, as well as those whose posture and putting stance changes from round to round. While this golfer will see some benefit in the way they align their putts, the golfer who stands with their eyes directly over the ball can also have the confidence of knowing that their putter is properly aligned. 
For many amateur golfers, putting stances change from day to day, and sometimes from green to green. Many have those days when your back is sore so you can't hunch over like you normally do, or you've read a new putting tip and are trying to stand more upright. What you might not realize is that when you are using your normal blade putter, if you are shifting where your eyes are in relation to the ball, you are probably not aligned as you should be. As many can attest, those rounds when things aren't going well on the greens can be very frustrating.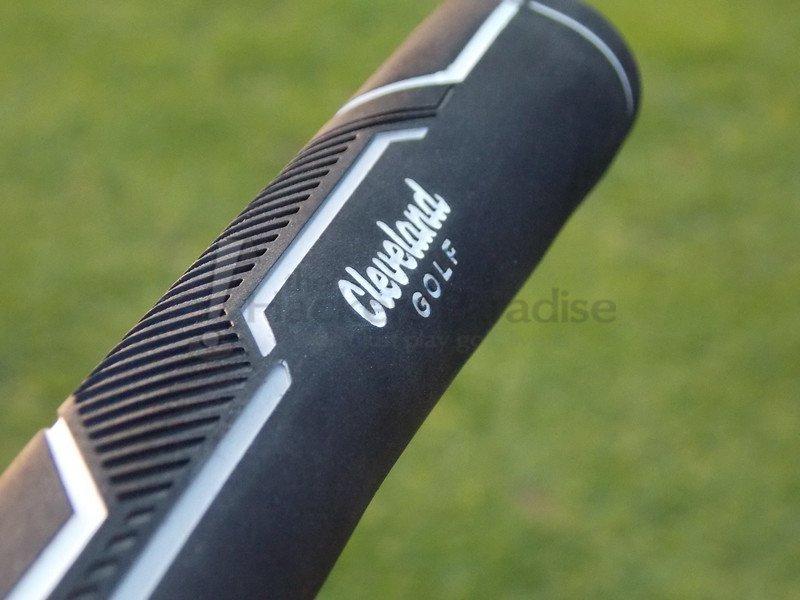 Does it work?
Now the question on everybody's mind – "does it work?" The short answer is yes. Call it a placebo effect if you want, but there is a positive effect that comes from knowing that when you set up to the ball, regardless of how you are doing so, that this putter provides you an alignment aid that is 100% accurate. The 2135's alignment system does not allow your eyes to play tricks on you, therefore giving you a boost in confidence on the greens, and removing any doubt or second guessing before you pull the trigger on your putter.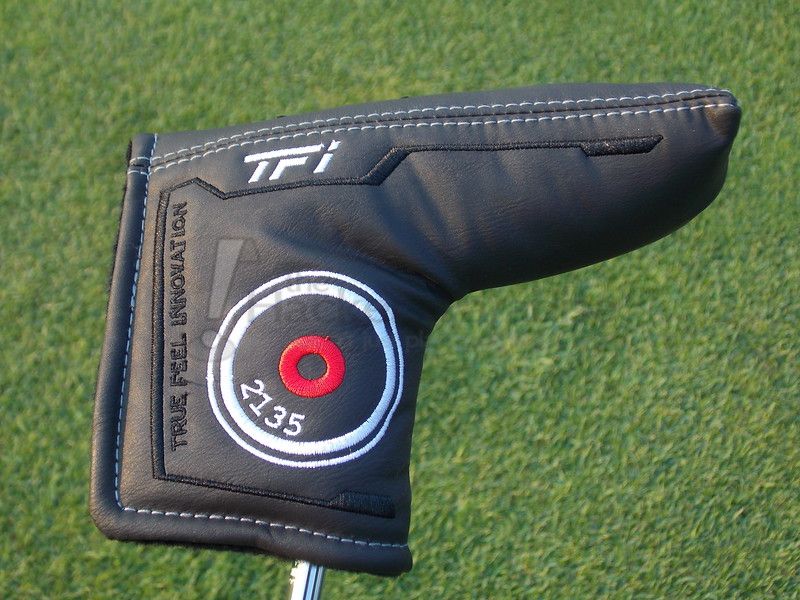 It's hard to believe that a majority of putter releases are being sold with an alignment aid that quite frankly does not work for you. What Cleveland has done is come up with a putter that is going to offer true alignment, regardless of how golfers set up to the ball. The 2135 might look a little interesting when comparing to other putters on the shelves, because it's not like the other putters. While putter technology these days seems to be focused on higher MOI or faster roll off the face, Cleveland has put out a product that they believe is going to pay a big dividend in lowering your golf scores. After all, if you really want to #OWN125, you need to have both a strong wedge game as well as being able to make those crucial round-saving putts. Cleveland TFI 2135 putters can be purchased for $129(1.0 and 6.5 models) and $159(8.0 counter-balanced model). More information about this family of putters can be found at www.clevelandgolf.com.