Cobra Golf is feeling bold, and when they are feeling bold, everyone wins.
Today marks the official "hello world" moment for the new Cobra AEROJET drivers, and while at first glance you may think that this is just another release season from them, this is much more than that. You see, we as golfers like to be a bit jaded in our thinking of just how these R&D teams at OEM's work, the thought generally is that it is one or two years at a time. The reality, however, is much longer timeframes or research and design than that.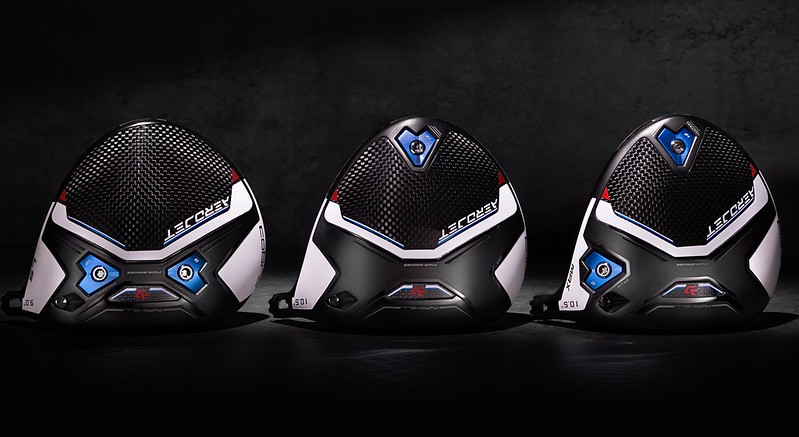 While Cobra has always put their full force behind each and every release, AEROJET is the culmination of a very long path, the putting it all together so-to-speak of an idea that was so innovative and performance driven that the means to bring it to life took a little more time. Time, which Cobra Golf believes was more than worth it.
So, let's say hello to AEROJET, shall we?
AERO Means Speed
Usually when it comes to release season it is a constant discussion of internal changes and shifts which lead a company to the design in question. Make no mistake, that story is here with AEROJET as well, and we will dive headlong into that, but Cobra is providing a breath of fresh air as well with a level of focus on aerodynamics we haven't seen in some time, after all, they have to put the AERO in AEROJET somehow, right?
It is easy to make a tweak to a successful release and call it a day when it comes to aerodynamics, and with how impressed the golfing world was with the shaping and flow of the LTD releases last year from Cobra, no one would have faulted them for a little massaging and nothing more. So, what does Cobra do? They bring an all new aerodynamic shape to each of the three drivers (AEROJET, AEROJET MAX, AEROJET LS) that make up the AEROJET lineup. Now that is bold, and exciting.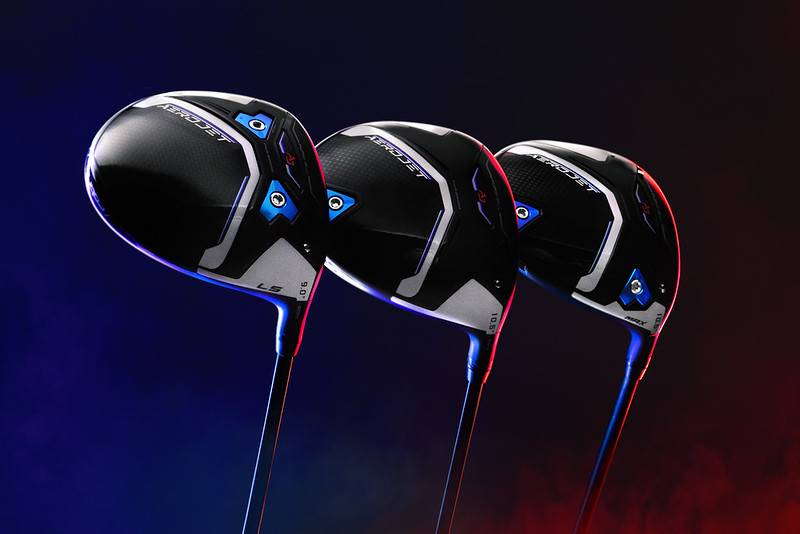 Let it be known, this is not any type of one year research, design, and implement situation when it comes to the aerodynamics of the AEROJET lineup. This is the culmination of years of testing, designing, and working to find the materials and methods necessary to implement the Advanced Aerodynamic Shaping which their R&D team has tirelessly worked to perfect. The result according to Cobra is 1.5 MPH of clubhead speed purely through the new aero.
What has changed? The forward portions of the heads have been made more efficient through massaging the shape as has the rear of the club. The crown has undergone the most work with a more curved overall shaping with a peak that has been moved as far from the face as possible in each model. The whole goal here is to reduce drag which will increase clubhead speed through efficiency regardless of who is swinging the club.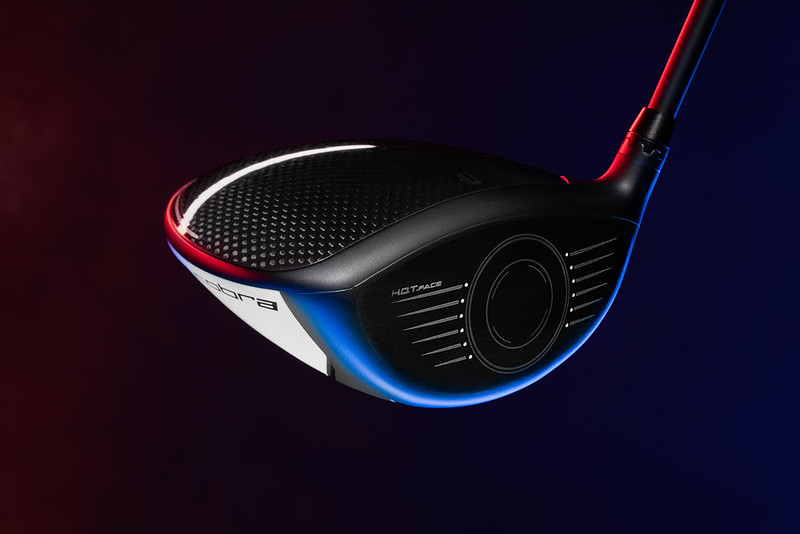 While all three models have new shaping, the AEROJET LS is the one which, according to Cobra, has the most aggressive changes. Even then, rest easy all of you who enjoyed the overall aesthetic of the LTD drivers, because Cobra has kept that multi material look including the framing of the crown around a 30% thinner Raw Finish Thin Ply Carbon Fiber (which is also used in the sole to save weight). Not only that, but they also continue to arguably do it better than anyone else attempting that similar look.
Internal PWR of Cobra AEROJET Drivers
Yes, that heading is spelled correctly, but if you know anything about Cobra Golf, then you were already well aware of that. Internally, Cobra is unleashing the PWR through two different design innovations that look to build even further on the previously discussed aerodynamic gains.
First and foremost, PWR-BRIDGE Weighting has been implemented into all three driver models. This, quite frankly, is pretty wild to wrap your head around. You see, the PWR-BRIDGE is a 13-gram structure internally which is suspended above the sole of the clubs, quite literally like a bridge. The reason for this is two-fold, not only did it allow Cobra to place the CG forward and low to increase speed while controlling spin like never before, but it also removed rigidity allowing more flex in the sole. What does that flex mean? Well, more speed through more efficient energy creation and transfer to the golf ball, not to mention a CG of nearly zero.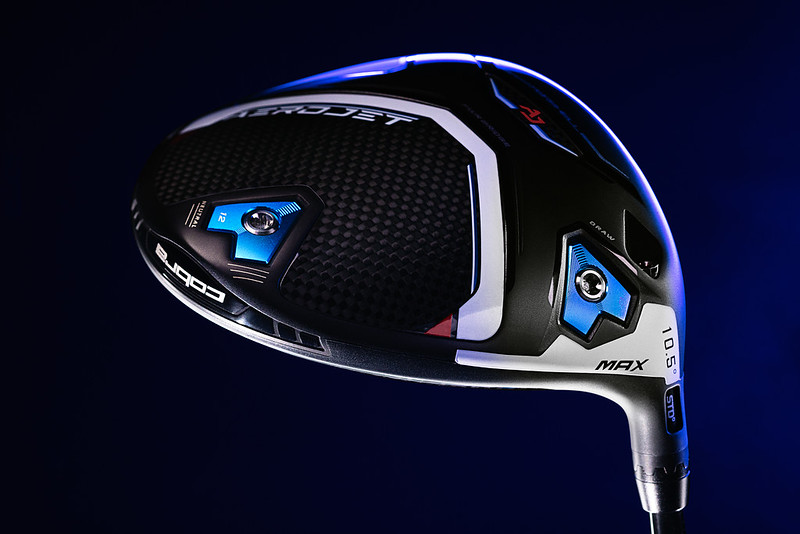 There is also another important reason the PWR-BRIDGE is as critical to the design as it is, by elevating that weight, it makes room for the PWRSHELL Face Insert. If you are familiar with Cobra's irons then you know PWRSHELL and how impressive it is at generating ball speed. This, however, is the first time we have seen it implemented in a driver for Cobra. The PWRSHELL face cup allows for a thinner and more powerful face in the AEROJET compared to previous releases from the company. PWRSHELL is accompanied by a new H.O.T. FACE (Highly Optimized Topology) in which Cobra has utilized artificial intelligence to create more efficiency in speed and spin on the face where golfers need it the most.
With all that innovation, Cobra also continues to understand how important it is to have something for everyone, with each model aimed at different needs.
Cobra AEROJET Driver
Without surprise, the AEROJET is the model which should fit the largest portion of amateur golfers. Featuring all of the aerodynamic and internal design improvements, this is the shape, look, and performance which will appeal to those wanting forgiveness and distance. The clubhead has a single weight port in the back of the sole keeping it a very neutral flighted driver.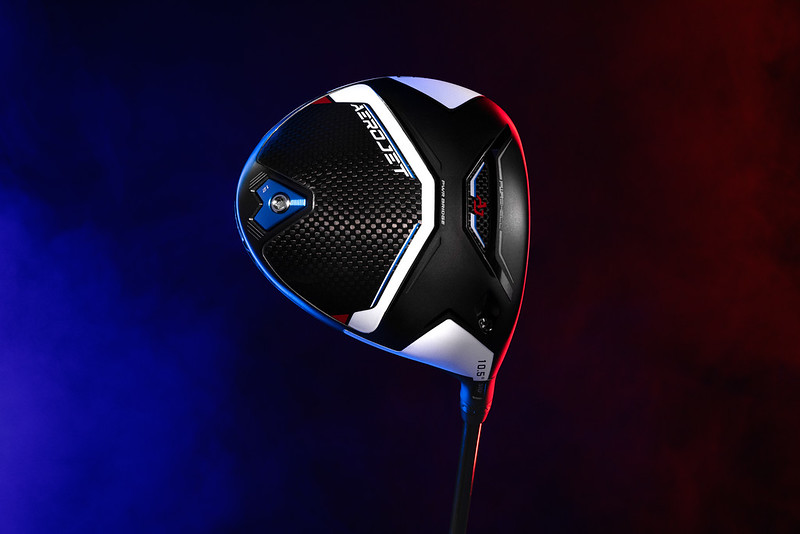 The AEROJET will be available in 9, 10.5, and 12 degree heads (RH/LH) with the MyFly adapter giving +/- 1.5 degrees of adjustability. Premium shaft options include the Mitsubishi Chemical KAI'LI WHITE 60 (X, S), KAI'LI BLUE 60 (S, R), and UST Mamiya Helium Nanocore 4 (Lite)/5 (R).
Cobra AEROJET LS Driver
Yes, the "Low Spin" LS is back this year for Cobra, and this model has the most aggressive aerodynamic shaping to it of the three heads. Additionally, it has heel and toe weight ports that use 12g/3g to allow fine tuning its neutral to fade biased flight. This is the lowest spinning and most penetrating flighted driver of the AEROJET Trio.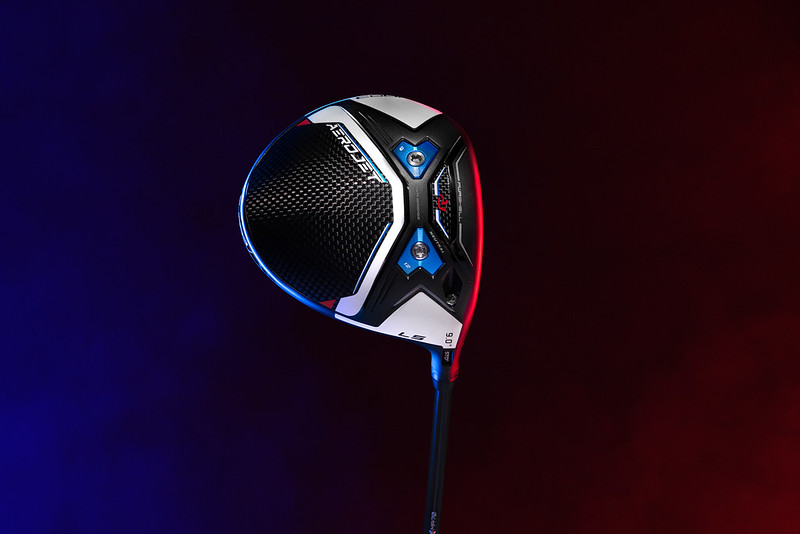 Cobra's AEROJET LS comes in 9.0 and 10.5 degree lofts (RH/LH) and have +/- 1.5 degrees of adjustability through the MyFly adapter. Premium shaft pairings for the LS are the Mitsubishi Chemical KAI'LI WHITE 60 (X, S), KAI'LI BLUE 60 (S, R), and Project X HZRDUS Black Gen4 (S).
Cobra AEROJET MAX Driver
The most forgiving of the three options, the AEROJET MAX comes in 9, 10.5, and 12 degree heads (RH/LH) with the MyFly adapter giving +/- 1.5 degrees of adjustability. Additionally, the MAX will be available in a women's model and color option for the 10.5 and 12.0 degree heads and even a height fit Junior model in 12.0.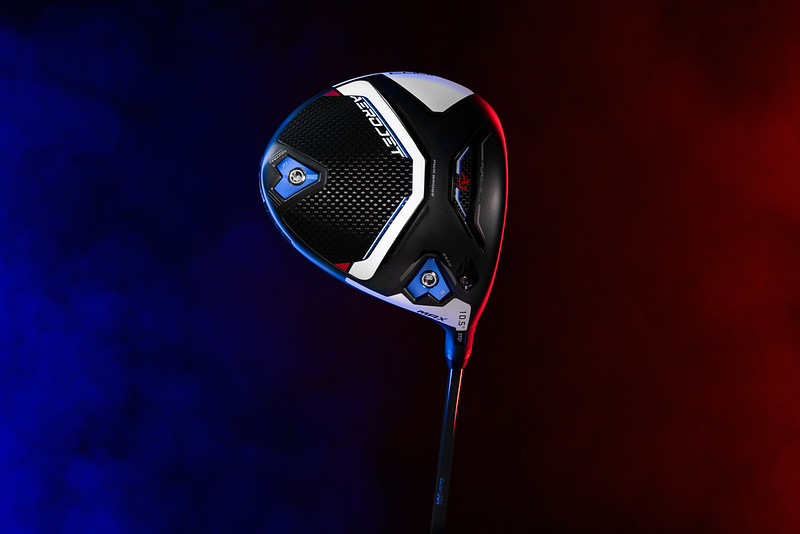 The MAX is all about forgiveness and easy trajectory. Add in the dual back and heel weight ports and the 12g/3g can be placed to influence the launch as well as add draw-bias if desired. The premium shaft options for the AEROJET MAX are the Mitsubishi Chemical KAI'LI BLUE 60 (S, R), and UST Mamiya Helium Nanocore 4 (Lite)/5 (R).
The Details
All Cobra AEROJET Drivers in this lineup come priced at $549.99 with an online and retail release date of 2/10/23. As always, there will be ample customization options though fitting locations as well as directly through the Cobra Golf website.
Has AEROJET done enough to make your must hit list for 2023? Does the tech and development speak to you? Bring your thoughts and feedback into the conversation with thousands of other golfers just like you in the comments below or on the THP Community!