A good drive on a scoreable par 5 leaves a player with a decision to make: is it time to pull the 3-wood out of the bag, or better yet, just play it safe by laying-up with a mid-iron? These decisions aren't limited to just par 5's, and as a lower swing speed player, they come in to play more often than not. For golfers who struggle with hitting fairway woods off the turf, the decision becomes a bit easier because going for the green can lead to not only a big number, but a loss in confidence during the round. Enter Cobra Golf with their introduction of the F-Max line of clubs, aimed to make the game easier off the tee and off the turf. For the purpose of this article the focus will be on the shot described above, as the Cobra F-Max fairway wood takes center stage.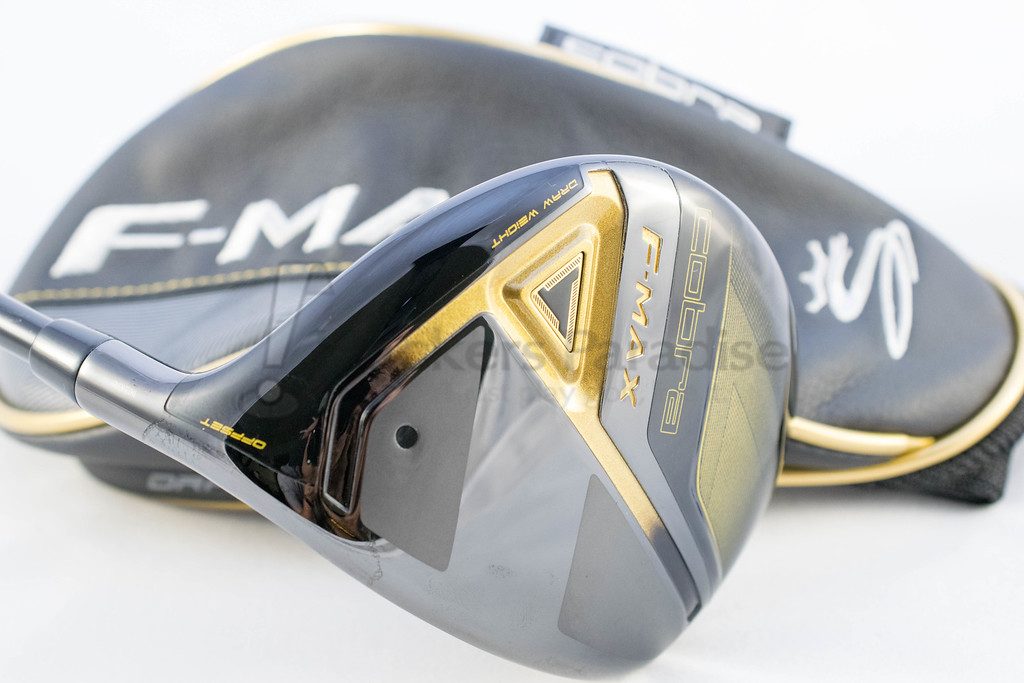 | | | | | | |
| --- | --- | --- | --- | --- | --- |
| Model | Loft | Length | Swing Weight | Head Size | Dexterity |
| 3F | 16 | 43" | D1 | 170cc | RH & LH |
| 5F | 20 | 42.5" | D1 | 165cc | RH & LH |
| 7F | 23 | 42" | D1 | 160cc | RH |
Technology
Built specifically for the golfer who harnesses a moderate swing speed, a higher handicap, and who is part of that super majority that fights a slice, the F-Max line puts forth technologies that are here to help. Of all the characteristics that this fairway wood employs, perhaps the most noticeable one is that it features an offset hosel. Offset is nothing new, nor should it be something to dread. By using this design, Cobra is setting the F-Max up to help players achieve assistance in both launch and giving them a bit of draw bias. As a complimentary piece to the draw-bias equation, there is also a fixed weight positioned back and in the heel, which will help close the face more at impact, helping to mitigate that slice.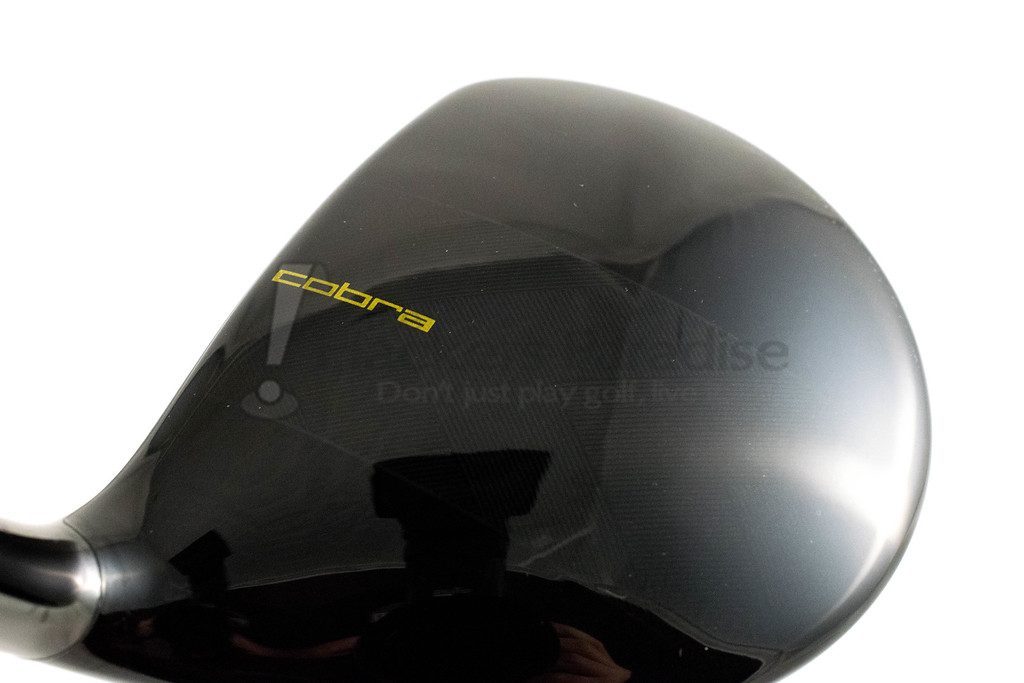 Alignment is also a phase of the game that many tend to struggle with, and as a way to improve this, Cobra has included a subtle aid that stretches across the crown from front to back. This crown alignment aid is tastefully accomplished by adding a different shading to the black crown, so that it offers the extra benefit of alignment, without being bold and in your face. Cobra has used this type of system in the past, only those previous versions carried with it more contrasting colors, or a brighter outline. This year, the alignment feature does a great job of blending in, so players will know that it's there, but it doesn't become an eyesore.
Players with a moderate swing speed will often try to do everything it takes to gain whatever kind of speed boost they can get. With that being the case, Cobra has decided to equip the F-Max with a lighter weight shaft. While the shaft weight is nothing drastic, it does range from 59 to 62 grams, depending on shaft flex. Installed in the fairway wood used for this testing was the 62-gram stiff flex, and it held up extremely well for someone who normally plays a stiff flex shaft. Perhaps something that would go unnoticed is the fact that this club has been swing weighted to play at D1, making it feel light throughout the swing.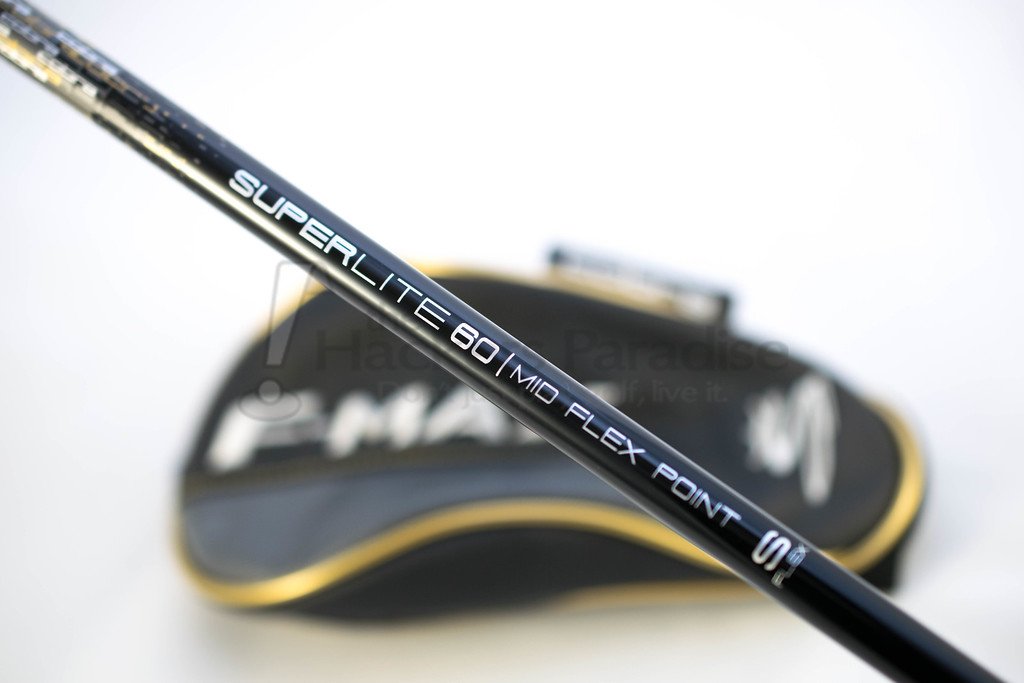 Performance
Certainly there will be golfers who take a look at the F-Max fairway wood and are turned away by the offset look that these employ. Some players may also find it curious that the stock grip is midsize instead of a standard regular size. However, for those who are in that higher handicap range and give this fairway a fair shake, there is a good chance they will be walking away impressed. After spending some quality time with the F-Max, there is a lot to like about what this club offers.
Of all the normal shots in golf, hitting a 3-wood from the turf is one that causes a lot of problems for even the more accomplished players, let alone the higher-handicap golfer who is lucky to get out on the course once a week. As someone who gets streaky with this shot, the F-Max did its best to inspire confidence, not only with the look, but by the ability to achieve effortless launch from a spot in the bag where that is not always the case.
By design, these fairway woods have a very shallow profile and appear to be fairly long from heel to toe, which for a high handicap player should immediately ease the mind about hitting the next shot. With this lower profile face, it really does help align the center of gravity to be in the right spot compared to the golf ball, so that lower contact on the face helps the shot reach a high enough apex to attain solid distance. Whereas, some deeper models on the market will not be so friendly with this kind of miss, which can cause players to become hesitant about this shot in future rounds.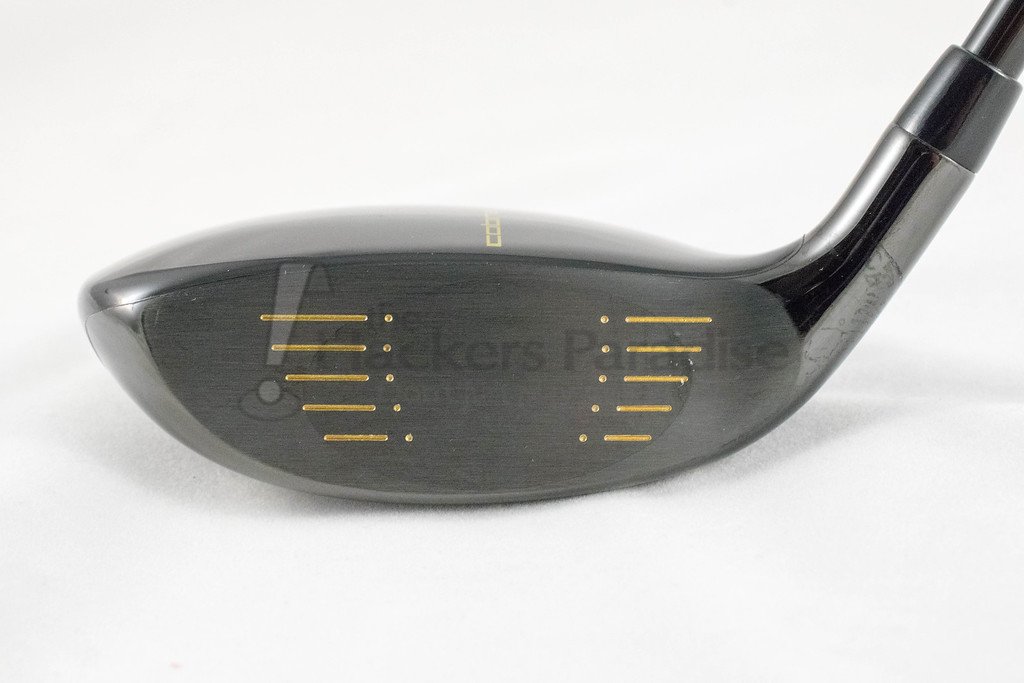 Shattering a preconceived notion, playing with a midsize grip did not cause as many uncomfortable moments as was believed. There was certainly a different feeling when pulling this club out of the bag, but the hands did stay nice and relaxed, which reduced tension, and the desire to grip the club with such force, which limits the capabilities of delivering a more powerful pass through the ball. One thing of interest as to the inclusion of the bigger grip is the prior belief that larger grips will tend to deliver a miss that is more aimed to the right, or push side. Meanwhile an offset club and draw weighting will have the tendency to straighten out that right shot and help provide a shot that shapes from right to left. Therefore, if one is in the mindset that the larger grip will miss right, and the offset/draw weight will miss left, than the two tend to balance out, which could help explain why the ball flight that was seen during testing was more on the straight side compared to other fairway woods played at the same time. Again, that part brings in some previous golf beliefs, but the larger grip certainly appeared to help quiet the hands down, which kept the dreaded hook shot away.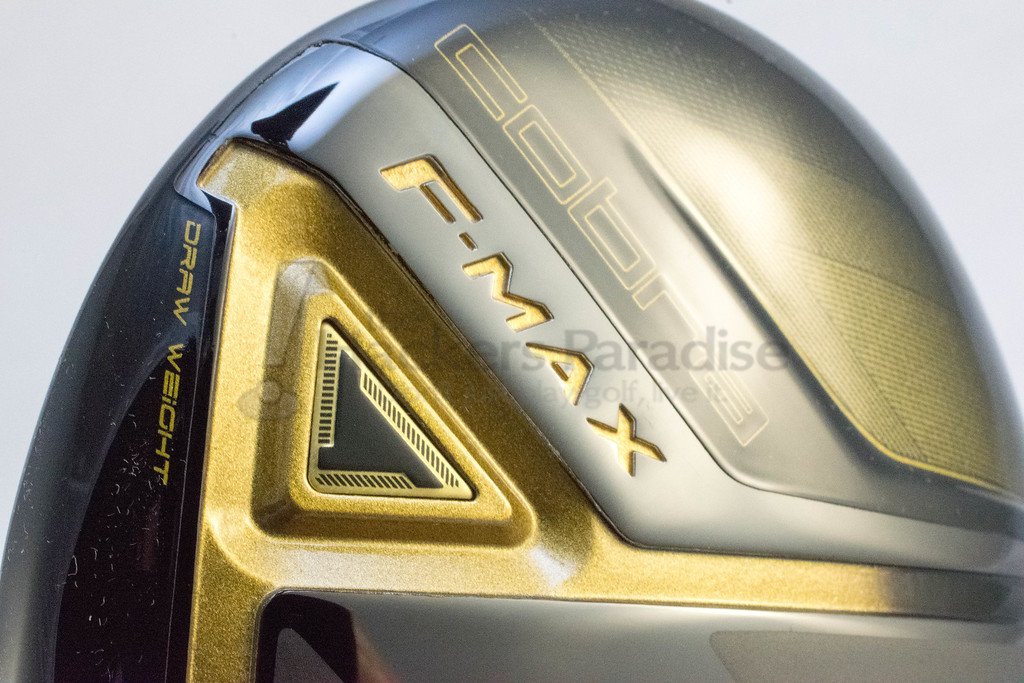 In terms of forgiveness, that elongated face provided plenty of real estate to stray from the center. Thanks in part to the internal structure of this club, toe shots appeared to really create that toe-draw shape, allowing balls to start off slightly right of target and bend back towards the intended line with an uncanny predictability. Heel misses were not left with the same anticipated results, but they were able to keep the ball in play. Overall the F-Max showed that it should be a real viable option for that higher handicap player in regards to both launch and forgiveness.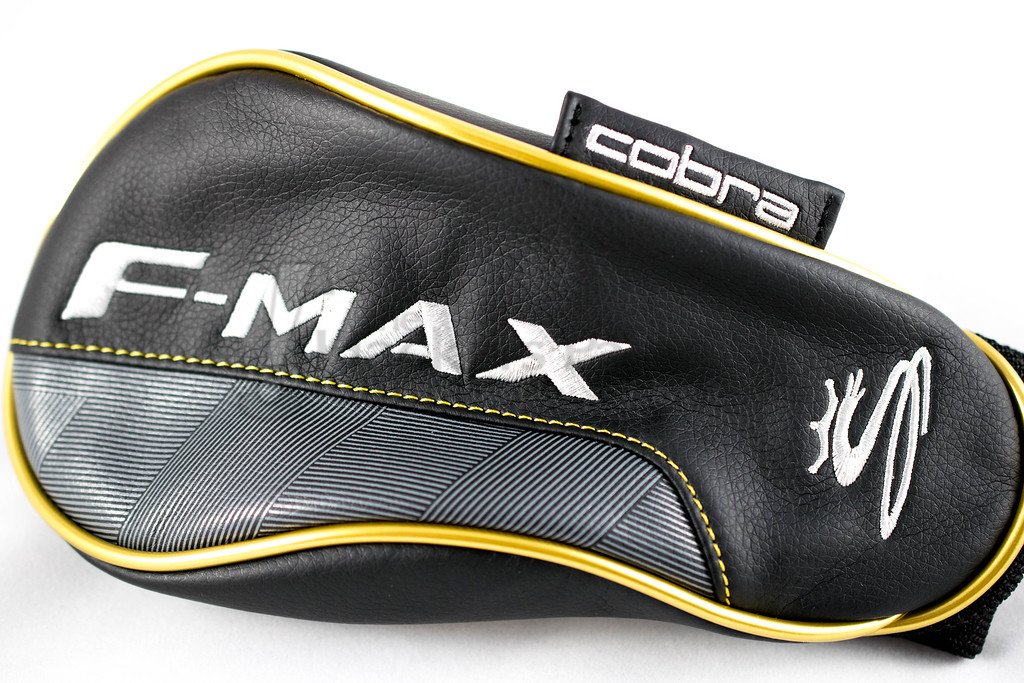 Conclusion
Cobra set forth to build a club that is going to help make the game easier for those who need extra assistance. While they bill the F-Max as a club for more moderate swing speeds, the performance off the turf does well enough to recommend it to anyone who struggles with that shot. While it lacks the rails that drive the success of the F7 fairway wood, it uses other design elements to help bring super game improvement qualities to the bag. Those in need of some simplicity from the turf can add the F-Max to the bag for a price of $199. More information on the entire F-Max lineup can be found at www.cobragolf.com.