The club lineup for Cobra Golf in 2019 is looking to be absolutely loaded with quality technologies, featuring benefits for every type of golfer.  They are continuing their pursuit of being one of, if not the most, technically advanced golf companies available to consumers, and it seems like they are accomplishing this goal with unique concepts.  What is great about these options is the consideration to all skill levels and catering to the needs of various swing types, speeds, and skill.  For this particular review, we have an opportunity to learn about and discuss the F-MAX Superlite Hybrid.  Massively forgiving, high launch, straight flight, and long (at least according to Cobra).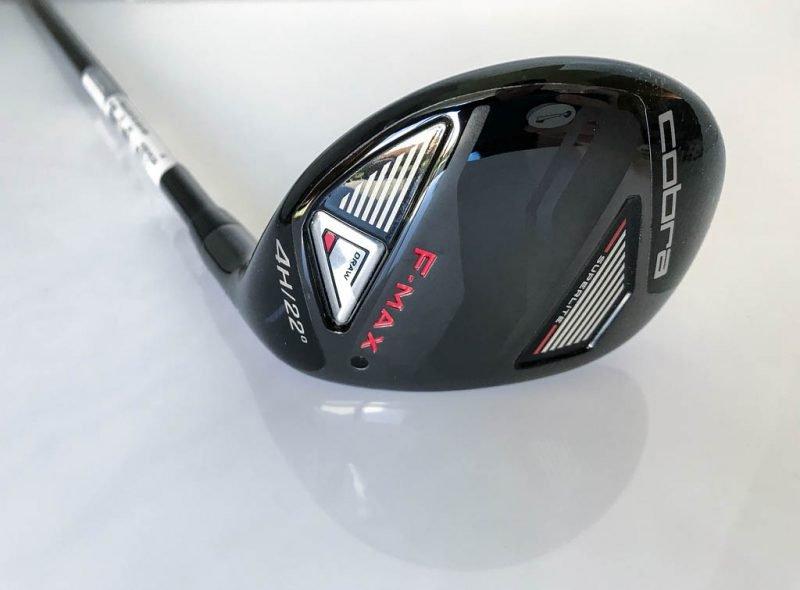 Out of the box, the presentation at a glance would suggest a neutral head profile with limited technology (no free weights, sliders, or adjustability).  However, after looking at the club for longer you will notice the subtle benefits that are visible in the head.  At address, I see an offset design blended with the head and shaft very well, along with an alignment feature that is present but not overbearing.  Two small cutouts in the sole that likely were used to send weight elsewhere, along with a weight labeled "draw" towards the heel.  Yet none of these were the immediate standout of the first real session with the club.
It is a great segue into the part about this club that jumped out and screamed at me as soon as I took my first swing.  I knew the concept of F-MAX overall was a more forgiving approach to club design which usually leads to a faster overall swing profile, but they took it a step further with Superlite.  My first practice swing had me openly laughing because the hybrid really and truly zipped through the zone with ease. There is no question in my mind that the efforts Cobra took to produce a club that can promote better speed (and therefore better distance) was accomplished, but it made me go back to the specs to try and understand how.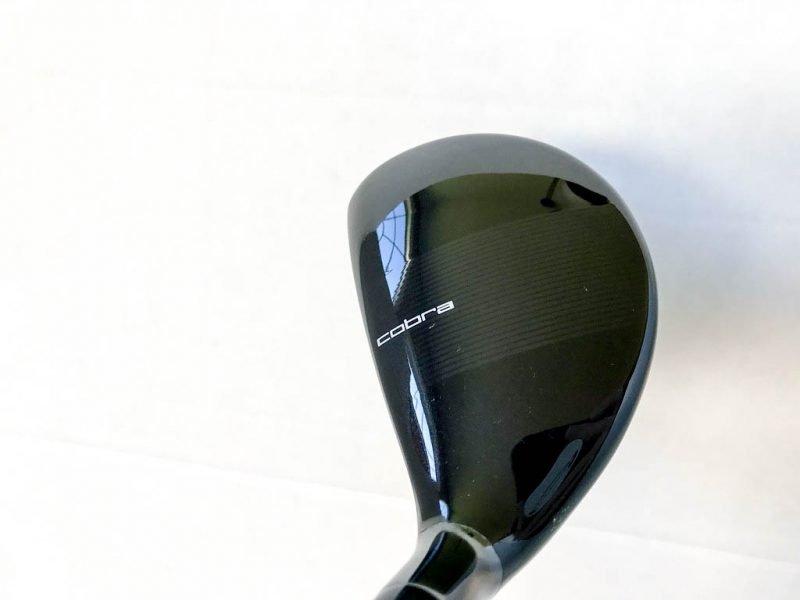 Cobra dropped seven grams from the clubhead, incorporated a five gram lighter shaft, and finished with a midsize grip that reduced another seven grams for nearly twenty grams of savings across the club.  It culminated with my laugh on the 15th fairway, followed by a full swing that produced excellent audible feedback, with the ball never even pondering the right side of the hole.  This result persisted throughout my testing experience, but as the design suggests, I was experiencing some big time launch alongside the persistent straight with a fall off left or hard left result.
My takeaway from this experience is that the F-MAX Superlite is absolutely designed for golfers with mid-range (or slower) swing speeds that want to get a bit faster, who also battle that right turn in their shot shape.    Fortunately for me, I have access to this type of player in my regular groups, which gave me a great chance to put F-MAX Superlite to the test.  Not only did it prove highly successful for one particular player, he put it against his gamer hybrid numerous times during a round, and results were heavily favored to the Cobra.  This included out of troubled rough lie, quality fairway lie, and limited his left to right movement pretty dramatically.  Out of all the golfers who I watched hit this hybrid, all commented quickly on the overall ability to get the head through the zone, with some expressing similar entertainment to my initial experience.  It really does clear quickly.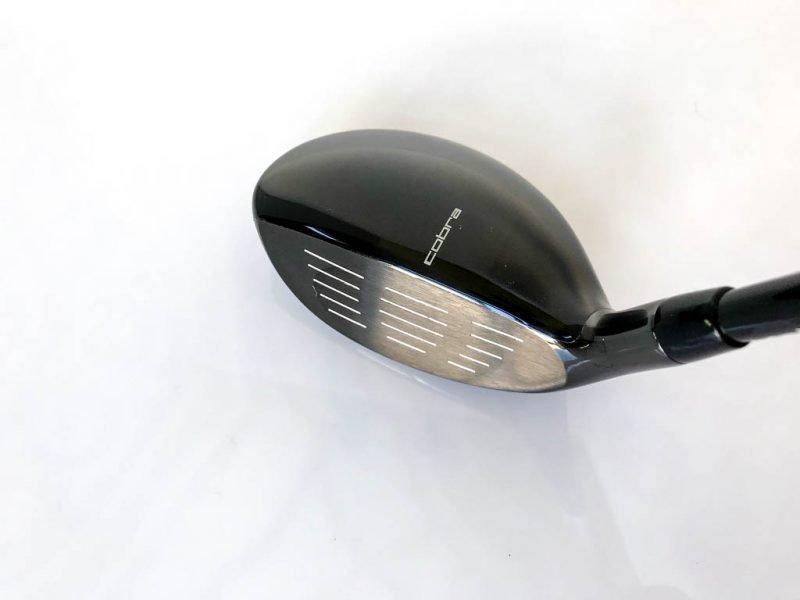 The offset hosel design was another element that I thought I would shy away from, but in reality found it pretty difficult to visibly take away that profile while standing at address.  It is pretty obvious when you have the head in hand inspecting the face, but getting it behind the ball and looking down at it, I think it will surprise people how unremarkable that visual variance is to the eye.  It could be that much of the focus is drawn to the shape of the head and the subtle lines of the alignment feature that flows to the back of the crown.  The soft lines really blend well, but do not overpower the top line which is paramount for a lot of golfers.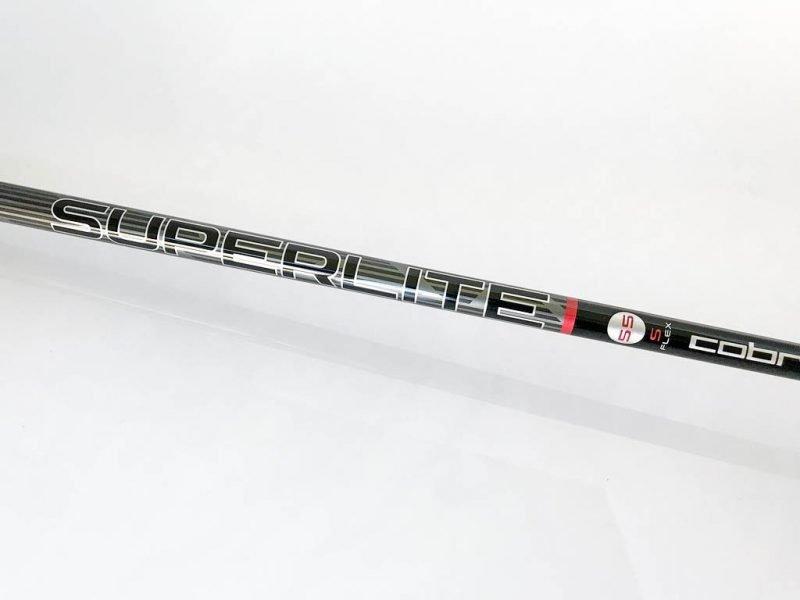 So what can you really expect from the Cobra F-MAX Superlite hybrid?  Basically exactly what you think.  The lighter overall profile is going to produce a faster swing speed which will generate distance, and it will do so in a manner that allows for maintained if not improved consistency.  The combination of draw weighting and offset will work hard to correct that dreaded fade bias, supporting golfers against one of the most common swing flaws.  It brings along with it an excellent sound profile, and plenty of quality action off the Forged 455 stainless steel face insert, with reasonable consistency across the whole face.  Finally, it supports golfers in a variety of lies, both in the rough and fairway.  This is in part due to the speed at which the head will drive through the lie, but also the shallower face profile.  Finally, the back and low center of gravity is going to drive the ball upwards in a big hurry, which also should help many regular golfers.  For more information on the F-MAX Superlite, visit www.Cobragolf.com.  You can purchase this driver at retailers across the country and online at places like Budget Golf.