Although all companies look to continuously push their innovation standards within subsequent releases, Cobra has definitely stepped this up in recent years when it comes to their metal-woods. This year they are adding to the already released KING LTD offerings with the F6+ and F6 drivers, all of which feature adjustable weighting of some sort.  THP was able to spend some significant time with the new F6 driver to see and test this continued innovation.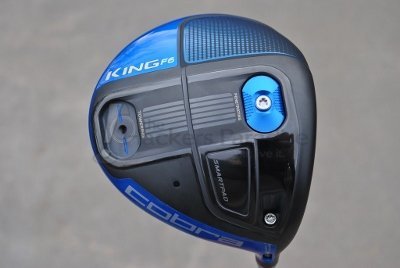 Cobra on the F6 Driver:
Our most forgiving adjustable driver with CG tuning. The dual position 'front-to-back' CG weight system allows you to maximize distance through dialing in your ideal launch and spin conditions. No other all titanium adjustable CG driver delivers this combination of distance and forgiveness in every shot.
Specifications:
Model
Loft/Trajectory Settings
Length
Swing Weight
Head
Volume
Stock
Flex
RH/LH

King F6 Driver

9° / 9.5° / 9.5° Draw / 10.5° / 10.5° Draw /




11.5°  / 11.5° Draw / 12°

45.25″

D4.5, D4, D3.5

460cc

X, S, R, Lite

RH/LH
| | | | | | |
| --- | --- | --- | --- | --- | --- |
| Model | Flex | Weight | Kick Point | Torque | Tip Diameter |
| KING F6 Driver / Matrix Red Tie 60Q4 | X | 65g | Mid-Low | Mid | 0.335 |
| KING F6 Driver / Matrix Red Tie 60Q4 | S | 62g | Mid-Low | Mid | 0.335 |
| KING F6 Driver / Matrix Red Tie 60Q4 | R | 60g | Mid-Low | Mid | 0.335 |
| KING F6 Driver / Matrix Red Tie 60Q4 | A | 54g | Mid-Low | Mid | 0.335 |
Technology Rundown:
Given the amount of technology and subsequent terminology which surrounds golf club releases today things can sometimes be difficult for the consumer to truly digest. As such, it makes it worthwhile to take a moment to really break down what is going on within all of the different bullet points we often hear surrounding releases.
Last year Cobra unveiled their "FlipZone" weighting system but it was only offered in one of the Fly-Z drivers. This year that changes as both drivers within the new F6 line will offer adjustable weighting and the standard F6 in particular has what most would call an evolution of the FlipZone in principal. For the F6 the weight options are straight forward as it can either be set forward to lower flight and spin or in the rear of the club to increase the spin/launch and thusly 'forgiveness'. Although the F6 clearly doesn't offer the array of weighting adjustments its counterpart the F6+ does, for the segment of golfers seeking out a low-mid spin and higher launching head it offers enough to allow for the user to fine tune their launch/spin characteristics in an easy to digest manner.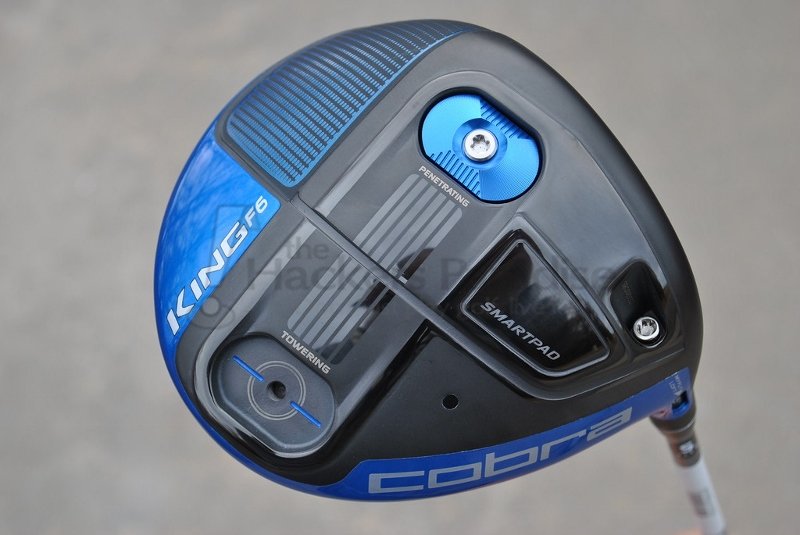 Cobra's E9 face technology has always been at the forefront in maximizing performance both vertically and laterally. Rather than re-inventing the wheel with each driver release Cobra has wisely continued to simply tweak what works, something many other companies could learn from. This year more work has been done to create a thinner face which will retain more ball speed away from center by working with material changes. Overall it truly continues to be one of the top face technologies out there.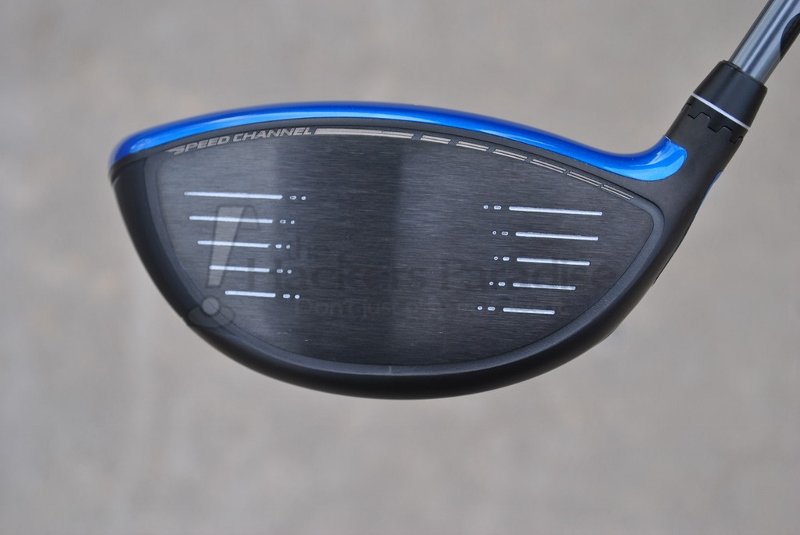 Though it was introduced last year, the Speed Channel should be discussed because Cobra is the only OEM doing something to this effect. The small channel which encompasses the perimeter of the driver face where it conjoins with the crown lets them push the thickness boundaries of the face even further while also maximizing ball speed retention on misses near that area of the driver head.  In its essence, more playable misses, and it works quite well.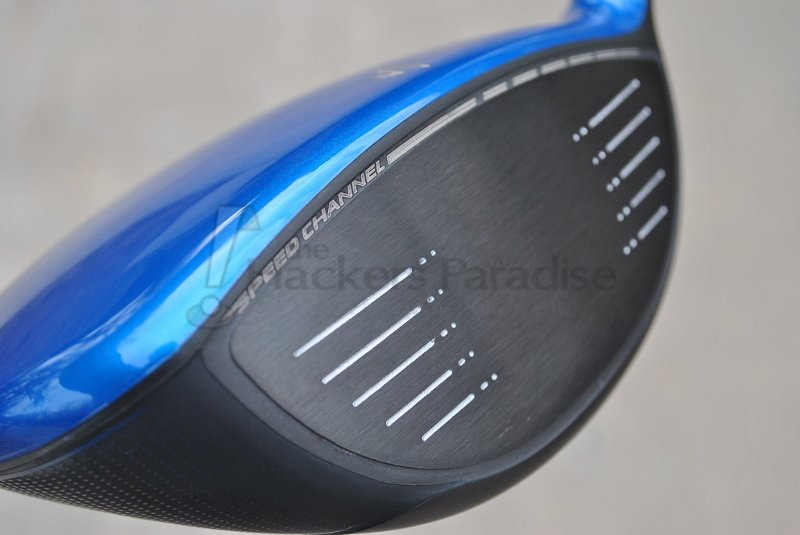 Aesthetics:
The F6 is a very "Cobra Looking" driver if we are being straight forward about it. The head is more elongated from front to back than the F6+ and definitely falls into that "pear shape" category. The face depth is pretty firmly in between what this reviewer would consider deep or shallow and it is a nice balance overall. The head sits neutral to perhaps slightly closed and thanks to the elongated footprint it appears quite large to the eye and should definitely be confidence inspiring for the majority of amateurs in that regard.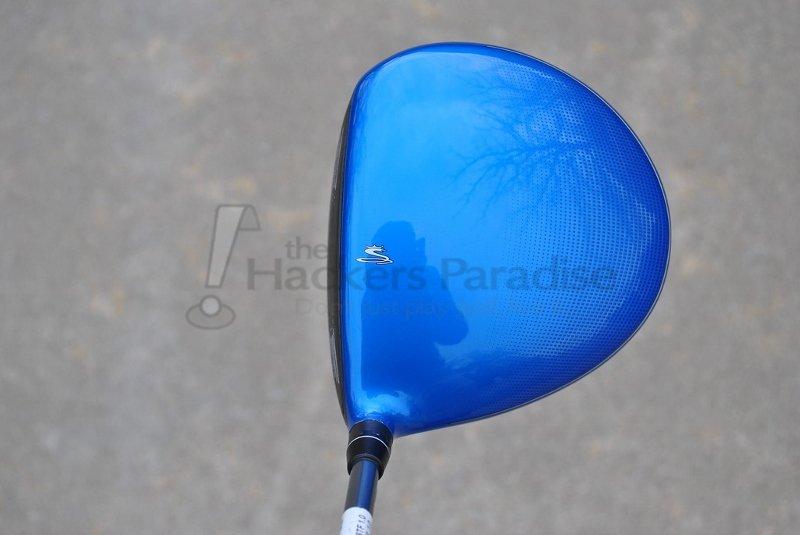 Naturally, when you discuss a Cobra driver you also need to mention the color options. The F6 and F6+ driver do feature multiple options (Black, Blue, White, Orange) but this year they have focused on what have historically been the most popular. There is a very unique texture on the rear of the crown that fades as it works towards the face, but unlike some of the past releases this is a lot more subdued in the opinion of this reviewer. The sole of the club however may be one of the best looks we have seen from a Cobra driver as it aesthetically features all of the color variation and angles you would expect as well as very clear labeling of the SmartPad and different weight location performance traits.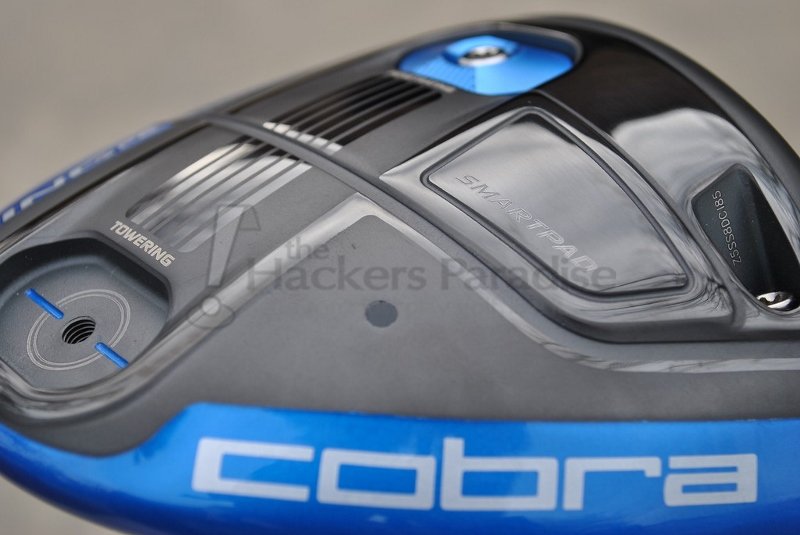 Sound/Feel:
While there have been some early grumblings about the sound of the F6+ being on the louder side, the F6 really maintains a sound/feel that is very similar to that of the Fly-Z and BioCell before it. At impact there is a nice sound that while having some slight metallic tendencies, manages to stay in that realm of lower and more solid/full tones. With that there is a very fun feel at impact of the ball really being hit hard on center strikes, sound does matter in feel. Additionally, thanks to the shape and footprint of the head as well as the MOI of the design the F6 showed to be an incredibly stable driver on shots hit laterally across the face, no issues of twisting or shuddering were experienced by this reviewer. Although, misses and center strikes are not as easily differentiated as some other heads.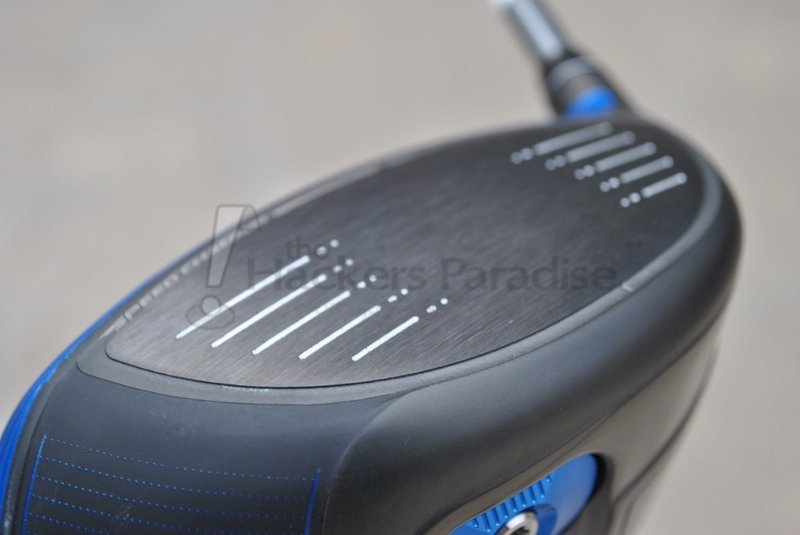 Launch/Spin:
Time spent with the F6 both on the range/monitor as well as the golf course was really focused on seeing just what performance profile the head offered but more importantly how the weight tuning worked. Overall the head definitely sits in the low-mid realm of spin and provided in the different loft settings what most will consider to be a higher ball flight. In terms of the weight/CG adjustment moving the weight from the front of the F6 to the rear did effect both the spin and launch of the club based on recorded data. Though results will vary in terms of how much change is seen Cobra states that the change in spin can be up to 600 RPM, for this reviewer it actually averaged in around 435 RPM increase in spin when moving the weight from front to back and also increased the launch around 1.5°. In terms of peak height, it naturally varied based on loft selection in the MyFly adapter, but the new Q4 Red-Tie really held up well in review time and provided a nice spin/launch scenario. In all, it definitely serves as a design that should perform nicely for a very broad range of golfers allowing the F6+ to hone in on those seeking a lower spin/launch option.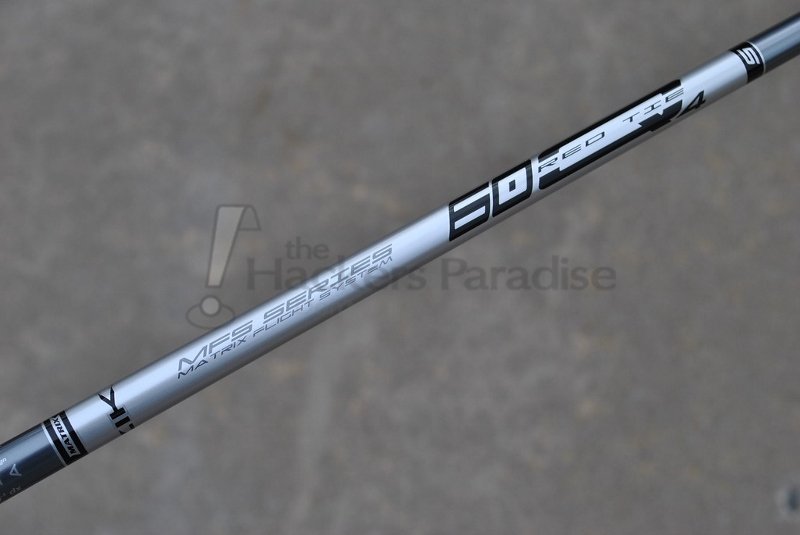 Distance/Forgiveness:
Overall thanks to the profile of the head there were some very impressive distances seen by this reviewer from the F6. Obviously this is something that will vary depending on the individuals swing, but there is a lot of potential from the F6 where distance is concerned. Compared to the Fly-Z last year this reviewer saw about 1.5 MPH more ball-speed overall with only a slight fluctuation there between having the weight forward or backwards which did lead to a distance increase from the Fly-Z. On misses laterally around a 3 MPH ball speed drop and 10 yards of carry was seen, obviously on extreme misses this will increase as with any driver. With the weight forward and low misses vertically on the face improved while when the weight was placed back and low the lateral misses saw improved response.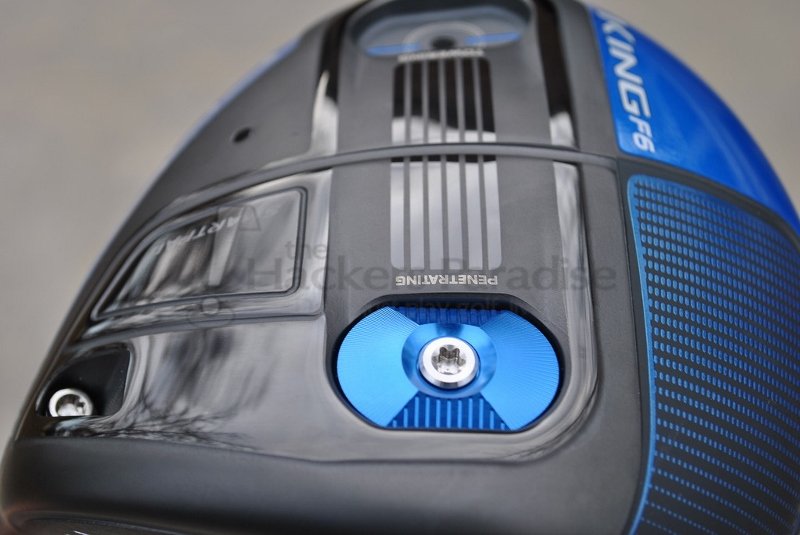 Parting Thoughts:
As the years go on it is evident that Cobra is really putting forth a focused effort to not only push boundaries but also develop a more finite way of balancing flash with performance. This year is really, in the opinion of this reviewer, the first true time we are seeing Mike Yagley and Tom Olsavsky combining their views and forces to produce drivers that perform and also cover the gamut of needs for golfers of different skill levels. With the F6 we finally see the jump from the Bio Cell that many wanted the standard Fly-Z to be. It is a head with a lot of potential in both distance and forgiveness, as well as simplified and effective weight/CG alteration. Though as with anything it may not be for everyone, it certainly merits a fair look from those seeking out a new driver in 2016.