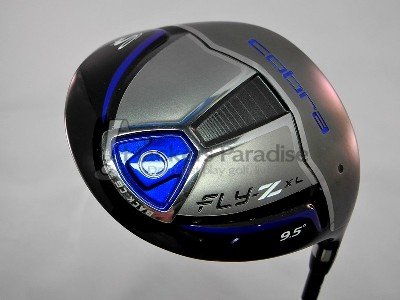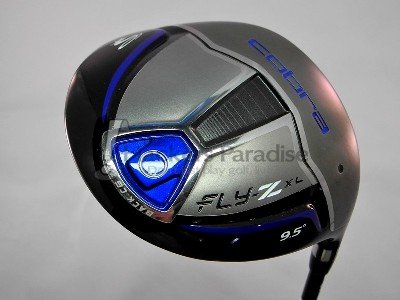 Rounding out a line of drivers that meets the needs of players from the weekend hacker to the professional, Cobra Golf's Fly-Z XL is designed with a particular golfer in mind. Not only should its technology help those folks that suffer from the dreaded slice, it's built on a platform that should deliver both height and maximum forgiveness.
Information and Key Technology from Cobra Golf
The Fly-Z XL Driver is engineered to help make golf easier through higher draw-biased ball flights which deliver easy distance. A 460cc, all-titanium head features a slightly lower profile face combined with an offset hosel to deliver the trajectory often needed by seniors, women and beginning golfers. The Fly-Z XL Driver, being the only offset driver in the marketplace, delivers up to 17.5 yards of draw bias. Note: Robot testing revealed that even vs. Fly-Z in its draw position, the XL Driver offers 10.5 additional yards of draw bias, making this the perfect driver for slice correction or easy up.
Speed Channel Face
Speed Channel is an engineered trench that surrounds the club face to help minimize face thickness and provide increased ball speeds across the face for incredible distance with forgiveness.
Offset Design
Offset Design helps the golfer square the club face more easily at impact. Now you can forget about that slice once and for all, and enjoy higher, straighter, more draw-biased drives.
Back CG Zone Weighting
Zone Weighting removes weight from the crown to reposition it low and back in the head for a low, deep Center of Gravity. The result? Extreme forgiveness on off center hits and excellent distance no matter where you hit the ball on the face.
Specifications
| | | | | | |
| --- | --- | --- | --- | --- | --- |
| 9.5º | 45.75″ | D3.5, D3.5, D3 | 460cc | S, R, Lite | RH |
| 10.5º | 45.75″ | D3.5, D3.5, D3 | 460cc | S, R, Lite | RH/LH |
| 11.5º | 45.75″ | D3.5, D3.5, D3 | 460cc | S, R, Lite | RH |
Shaft
| | | | | | |
| --- | --- | --- | --- | --- | --- |
| Fly-Z XL Graphite | Stiff | 60g | Mid | Mid | 0.335 |
| Fly-Z XL Graphite | Regular | 55g | Mid | Mid | 0.335 |
| Fly-Z XL Graphite | Lite | 55g | Mid | Mid | 0.335 |
Cobra Lamkin REL Black Grip
$279
Aesthetics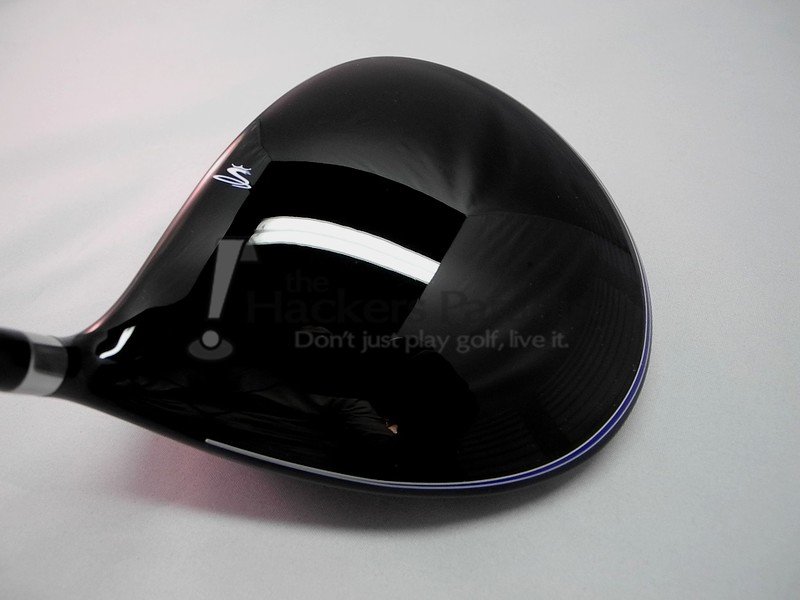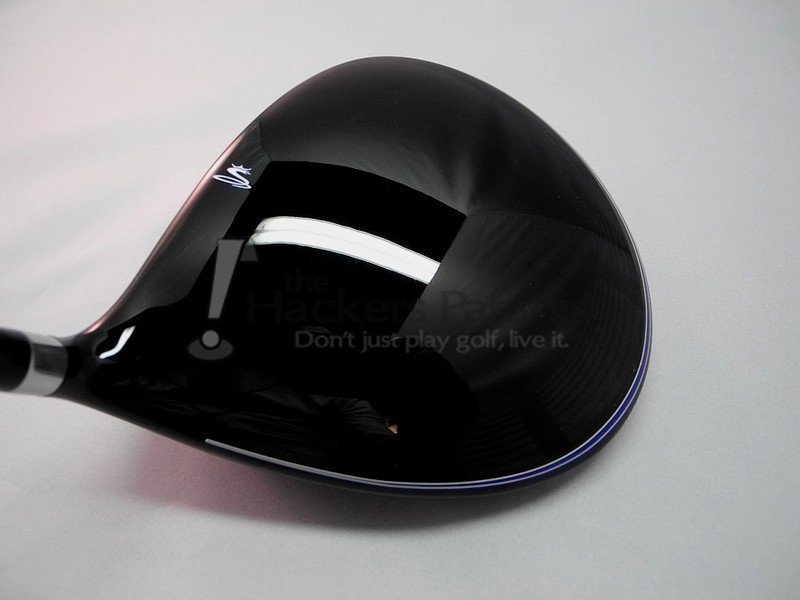 Despite one glaring visual difference, the Fly Z XL has the typical shape of today's 460cc drivers. The footprint at address is on the larger side, but it's a relatively traditional looking head – at least if we're talking about the head on its own. Cobra did a decent job of masking its size at address, as turning it over reveals a very stretched out (from front to back) appearance. The slightly shallower face height allows more volume back to front, though to be clear – the face depth is not extreme in appearance by any measure. Cobra's all new "Speed Channel" is easy to spot when looking the face. It's essentially a moat that surrounds the hitting area, with its purpose being rooted in weight distribution for increased forgiveness and ball speed.
 Though it's now offered as an option elsewhere in the company's lineup, the glossy black crown and simple alignment aid almost bring back memories of the Cobra Golf we once knew. The color choice (the only available option as opposed to the rest of the Fly Z line's numerous choices) seems to be a wise one, as this driver should appeal to a slightly different demographic than some of Cobra's other drivers. Subtle blue accents, both on the sole and the shaft, contribute just enough color to liven the driver up without making it outlandish or a point of discussion on the first tee.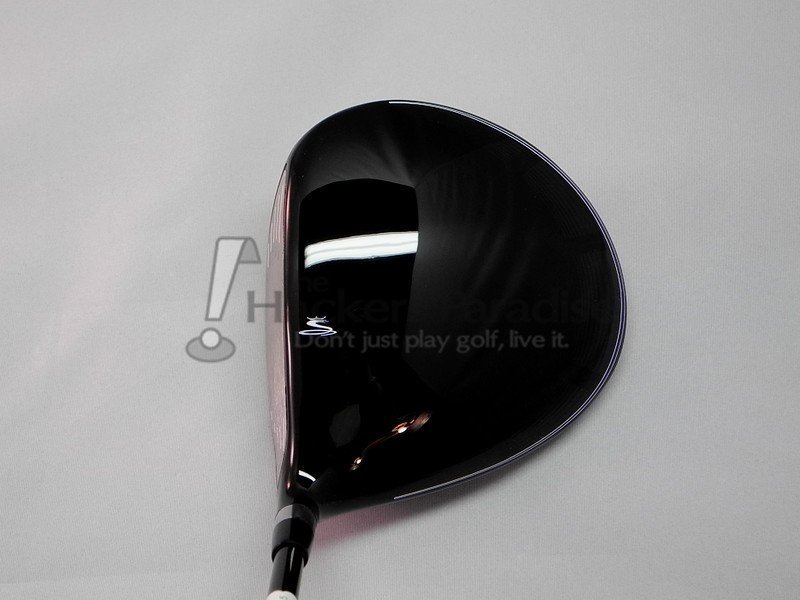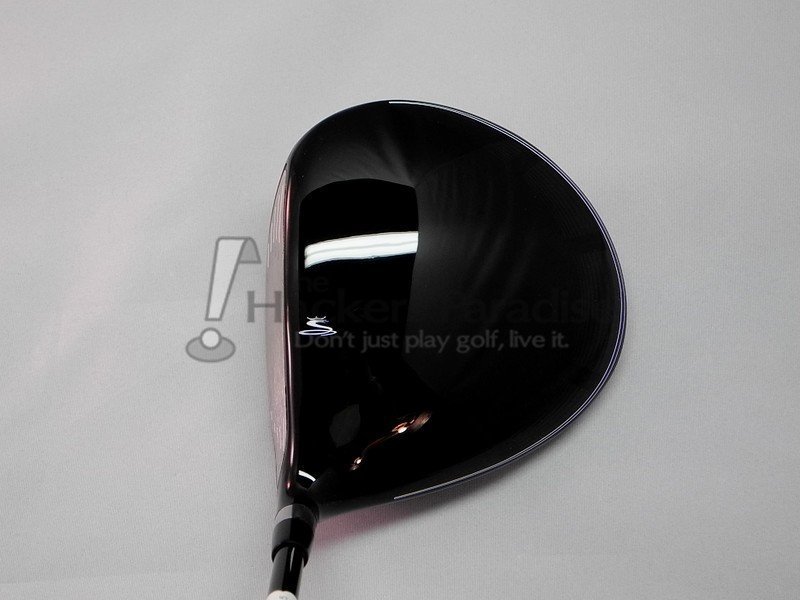 The aesthetic elephant in the room is, of course, the healthy amount of offset that the XL reveals at address. Though universally reviled (and often shunned to the detriment of many golfers), it's there for a reason – the ugly offset duckling is designed to grow up into beautiful fairways hit for the golfer that struggles with misses to the right. While many will deny its existence altogether (calling it a power fade), the slice remains the perennial miss of choice for the majority of golfers, and those that may not have interest in months of lessons to correct it do have an option, albeit a slightly less attractive one.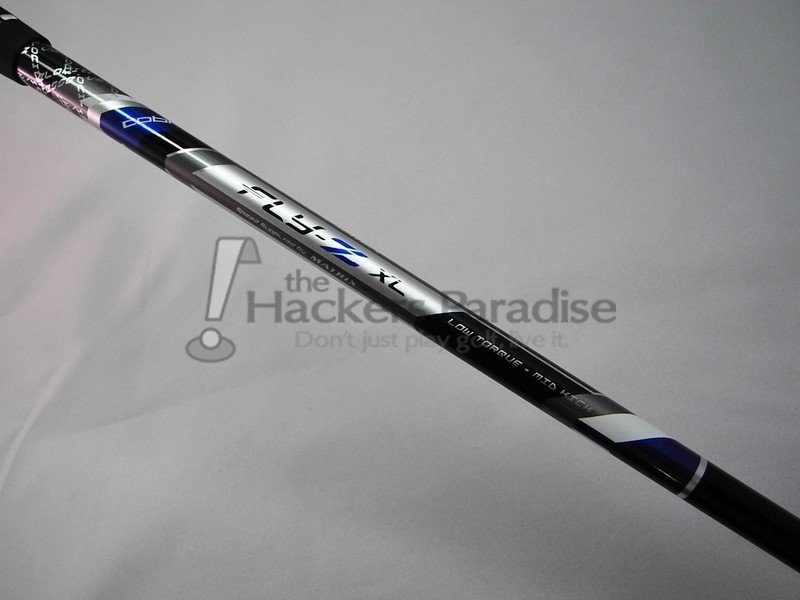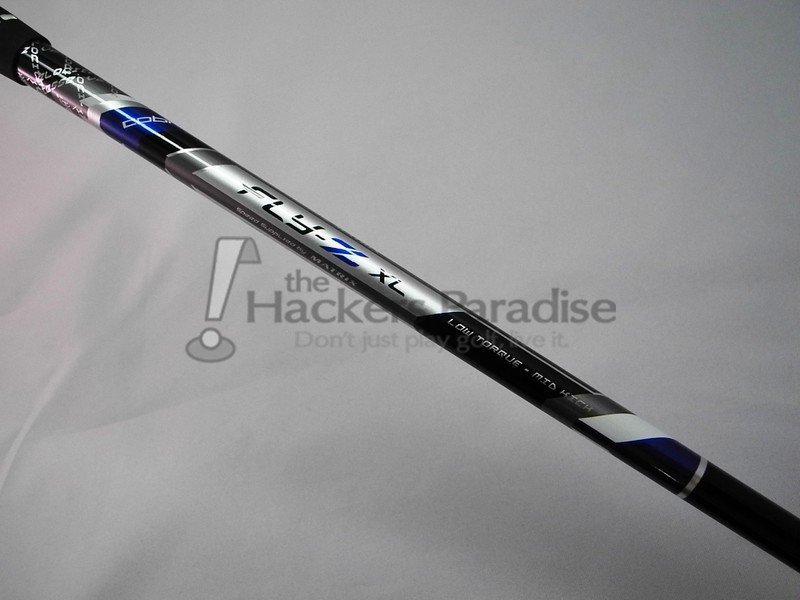 The stock shaft isn't extremely light, as might be expected for a driver in this category. At 60g in stiff flex, it's very much following the status quo for game improvement drivers. At 45.75" in length it's still longer than we'd like to see for ball striking consistency, but that appears to be a battle we'll never win at this point. During the swing, the shaft feels lively, but not overly soft for the average amateur swing. It seemed to hold up fine to a 96 mph swing speed in stiff flex, though the stronger and more aggressive player will likely want to look elsewhere since stiff is the highest flex offered.
Impact produced a sound that was unique in the current Cobra driver lineup. It was boisterous, more metallic, louder, and generally more memorable. While not a sound that will raise eyebrows on the driving range, it was much more noticeable than the muted crack that the last two generations of Cobra drivers have produced.
Performance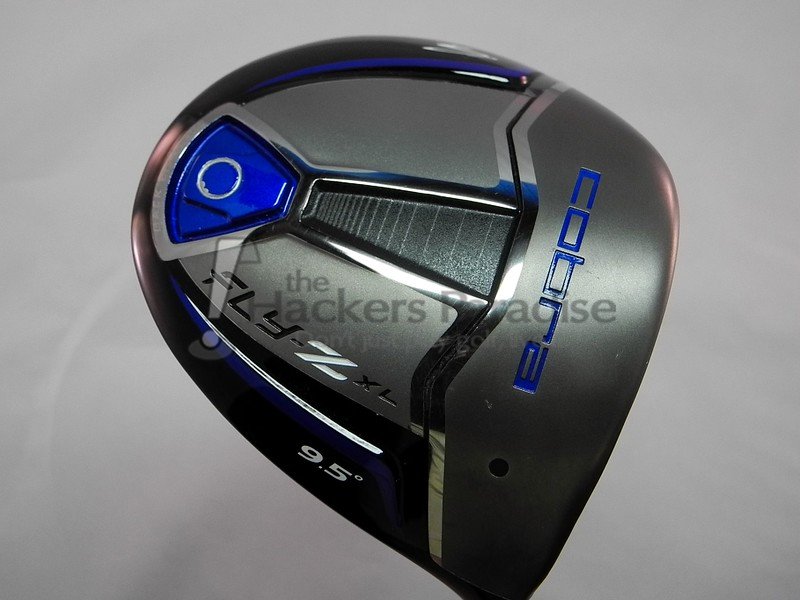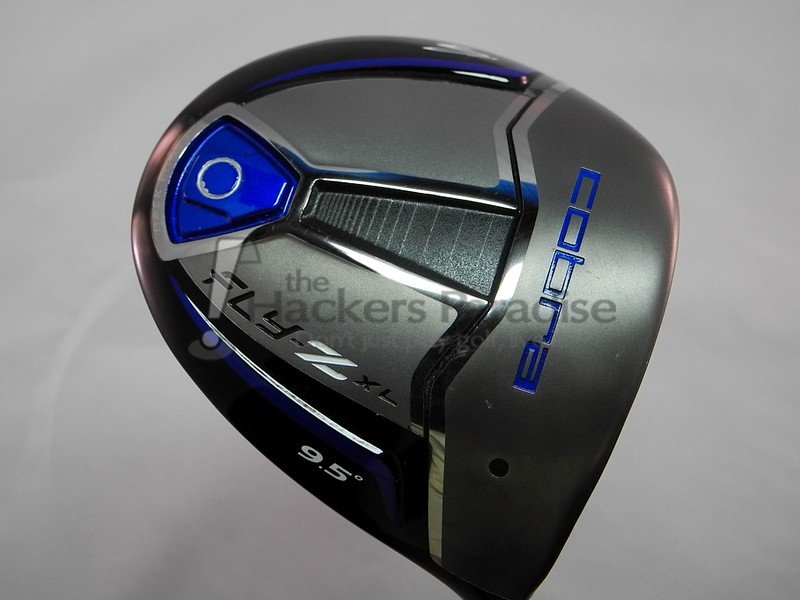 The Fly-Z XL was tested with the stiff flex stock graphite shaft at 9.5° of loft.
Before delving too far into the performance qualities of the XL, it is worth noting again that this driver is built for a specific consumer – chiefly, slower swingers that need both trajectory help and assistance with a slice. Those with a left miss to start with (i.e. the reviewer) will want to steer clear, as testing showed it worsened that issue (as it should).
Testing next to Cobra's other 2015 game improvement driver, the Fly-Z, showed that the XL provided launch conditions that were more similar than anticipated. With the same loft, they launched essentially the same (around 16°) and produced nearly identical spin rates (slightly more than 3,000 rpm), though the XL carried with it slightly lower ball speeds (135mph vs. 137). This equated to about 5 yards less carry distance on average for a 96 mph swing speed use the XL.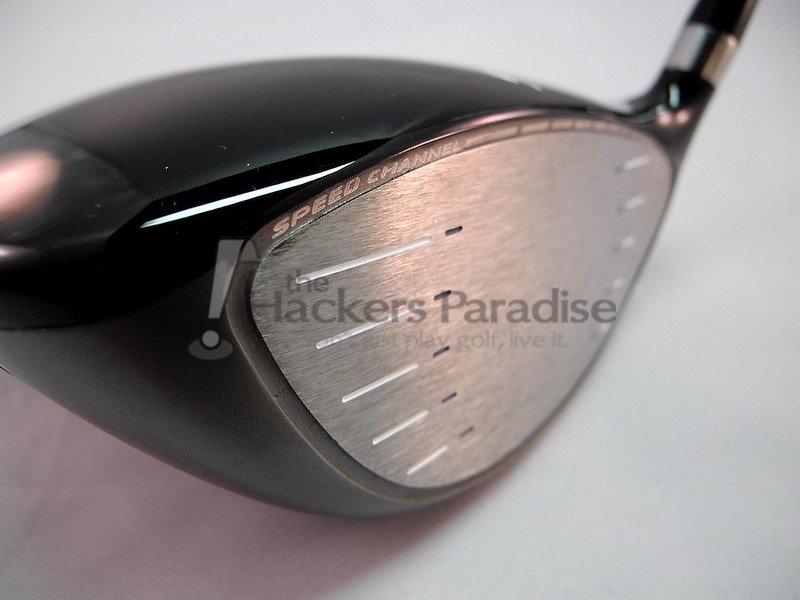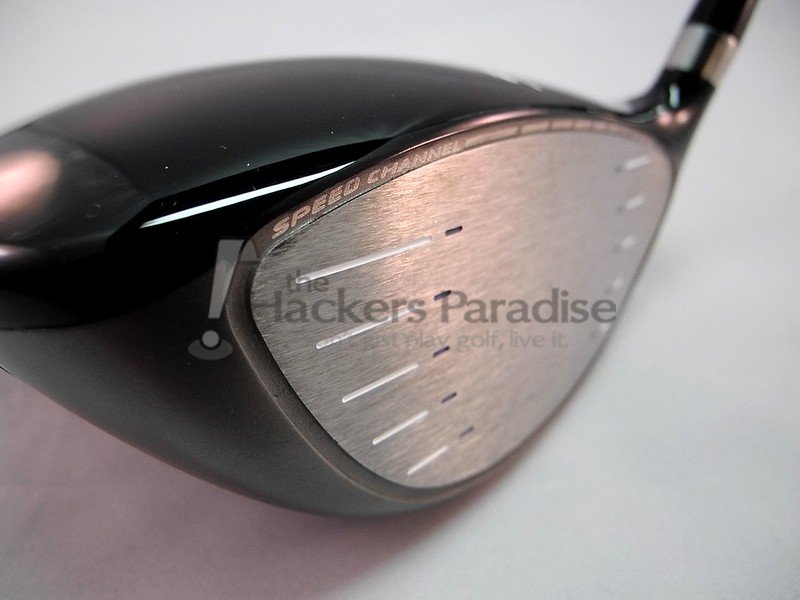 Ball height was very high considering the loft of the head, though this is going to be very golfer dependent. With lofts ranging up to 11.5°, it's hard to envision there not being a scenario in which someone couldn't find a reasonable amount of ball height using the XL, which should be positive news for many in the target demographic.
While certainly forgiving, nothing presented itself in a way that made the XL seem anything other than a modern game improvement driver. In other words, it was up to standard, but not life changing, though life changing changes aren't necessarily anticipated on an annual basis. The reviewer's most common miss-hits were lightly penalized as expected, with around 4mph of ball speed lost, which equated to around 10-12 yards loss in carry distance.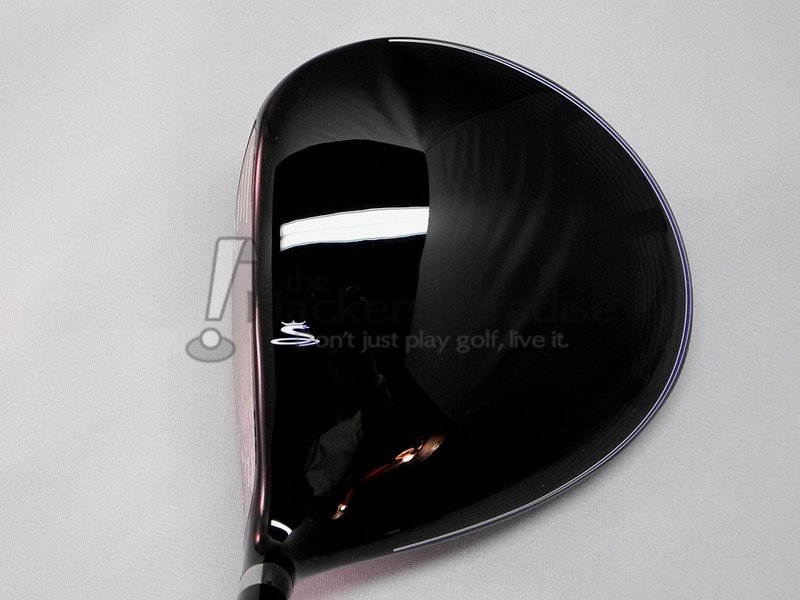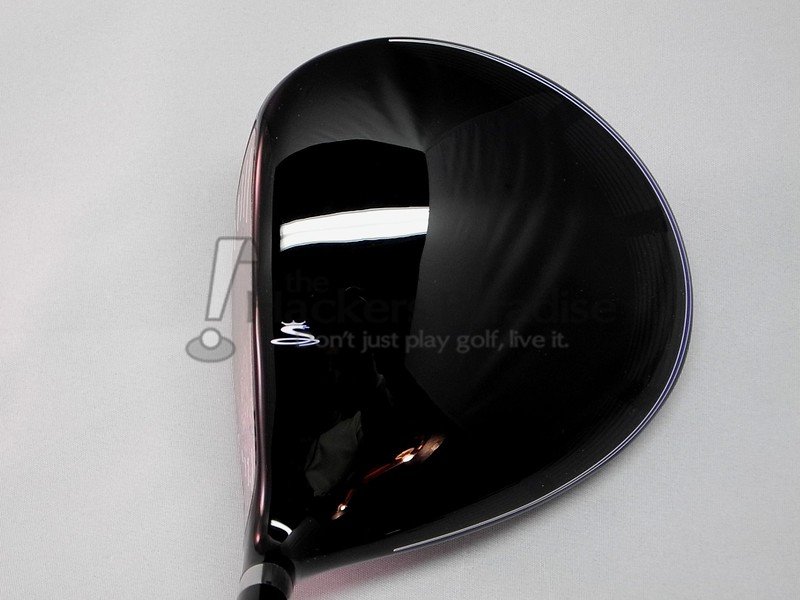 It's certainly refreshing to come across a product that does exactly what it says it will do (even it came to the detriment of the reviewer), and the Fly-Z delivered well on its claims of draw bias. To put it bluntly, with a swing that produces a draw flight to begin with, it was almost as if the left rough (or beyond) had an incredibly strong golf ball magnet buried inside it. Over the course of a few weeks it was virtually impossible to hit a ball anywhere other than to the left and launch monitor data showed that shots from the XL were 20 yards further to the left on average when compared to the Fly Z. This is actually more than what Cobra advertises, but it was remarkably consistent. Aesthetic preferences aside, those that suffer from the slice (and meet the XL's other target criteria) would be borderline crazy to not at least try it. Many idealists will dream their slice away, but testing seemed to indicate that the XL might do it in the real world – or at least make it better.
Final Thoughts
With a price of $279, the Fly-Z XL adds value to an already decent-length list of positives. It's not a driver that will be for everybody, but it's a driver intended specifically for somebody. THP believes options that are targeted towards individual consumers benefit everybody eventually (especially if they work) and for that reason the Fly-Z XL is a big winner in our books. More information on the Fly-Z XL can be found on Cobra's website, www.cobragolf.com.