When it comes to finding a brand that is totally committed to providing offerings across the spectrum of playability from every single skill level out there, I personally don't think anyone does it as well as Cobra. The MAX lineup of clubs has become a staple for the company and have always gone after speed and forgiveness above all else.  Last year we saw the metamorphosis of that line into the FMAX (reviewed here) and now the next iteration is the Cobra FMAX Superlite.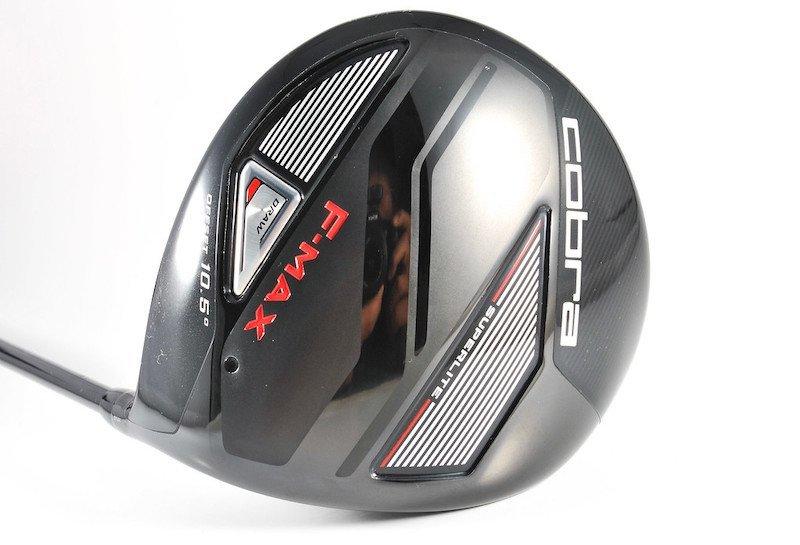 As you can tell by the name, the focus here is on making the club as lightweight as possible to help increase distances for golfers while keeping launch and forgiveness up. Cobra themselves are straight forward that this is a release aimed at the more moderate swing speeds and smoother tempo to maximize performance. While I am not in that target demographic, I was still curious to see what exactly was going on with the Superlite and just how it might translate to the course. As has been the case with the MAX designation for some time now, there is a standard and offset offering with 9.5°, 10.5°, and 11.5° fixed loft options. For this review, I got in-hand the 10.5° offset driver paired with the stock "Cobra Superlite" 45-S (48g) shaft option.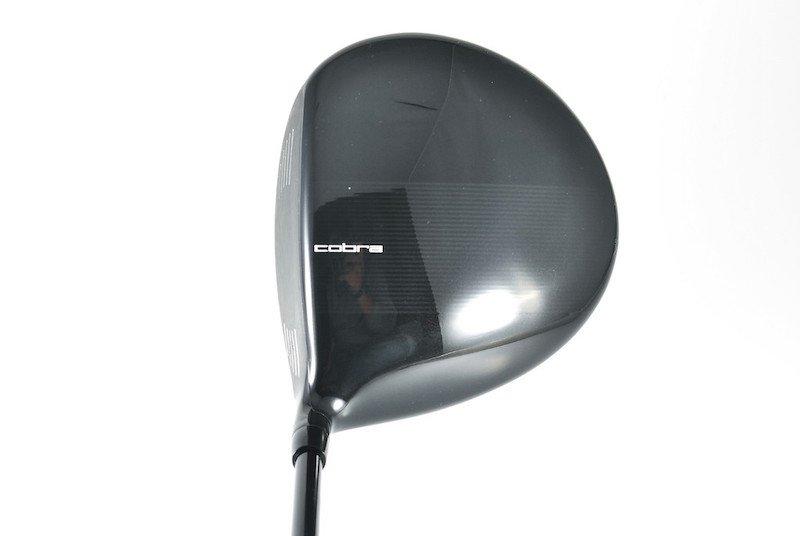 At setup the FMAX Superlite is an interesting look, and not just because of the offset. The head itself is more elongated and flatter looking at address which makes sense with trying to get the CG (center of gravity) a little more rearward and the mass more to the outside to really increase the launch and MOI (moment of inertia). For me, the thing that stood out more than the offset (which if you are not used to looking at will obviously throw you for a loop) is that Cobra integrated a subtle "crown alignment feature" which is very light-grey horizontal lines that are the width of the golf ball and run from the front to back of the club. It's different, but for the target audience of the driver the alignment feedback it gives could be as beneficial as the speed and forgiveness factors, to be completely honest. The sole this year is much more toned down than the bright gold motif from last year, and I like it a lot since I am a sucker for red as an accent color in any release. Not a whole lot of flash here with no real visible tech that stands out, but in a design like this I don't think that is what would sell the club anyway.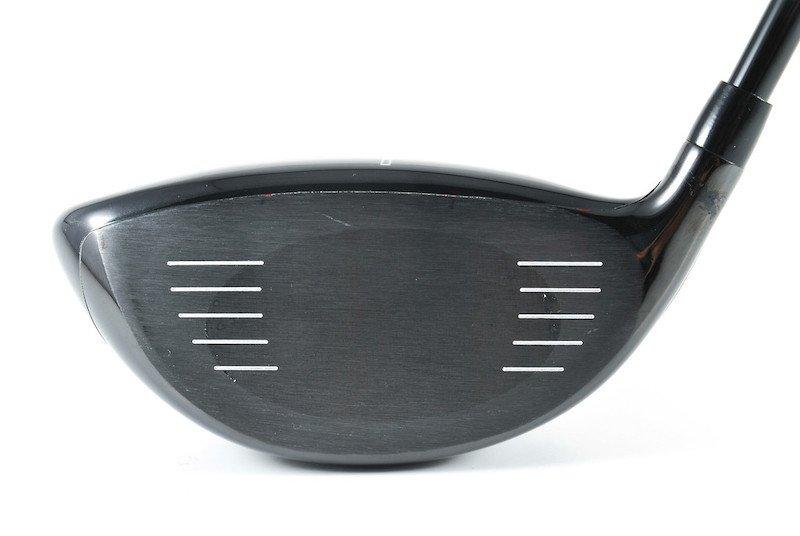 On the course, the FMAX Superlite lived up to its billing, coming in at 287g of total weight.  When I picked it up it got the "oh wow" reaction for sure, especially coming from heavier than standard drivers like I typically play. With a SS (swing speed) above the target audience here, I played the driver in testing with both my normal swing as well as a much more controlled/slower swing and unsurprisingly the more controlled swing yielded more performance. Being an offset club with a superlite shaft and uber forgiving CG/MOI the club does exactly what you expect it to. As you will see below in the data captured on the Foresight GC2 using non-range golf balls, the club launches very high and with a good amount of spin. I was able to hit peak heights at times in excess of 40 yards which as a player who lives in the 30-32 yard range was pretty funny to see. When it comes to the spin as well, it should be remembered that a lot of golfers out there could benefit from more than they are getting, especially at lower swing-speeds and launch angles. Cobra absolutely nailed it for their target demographic here.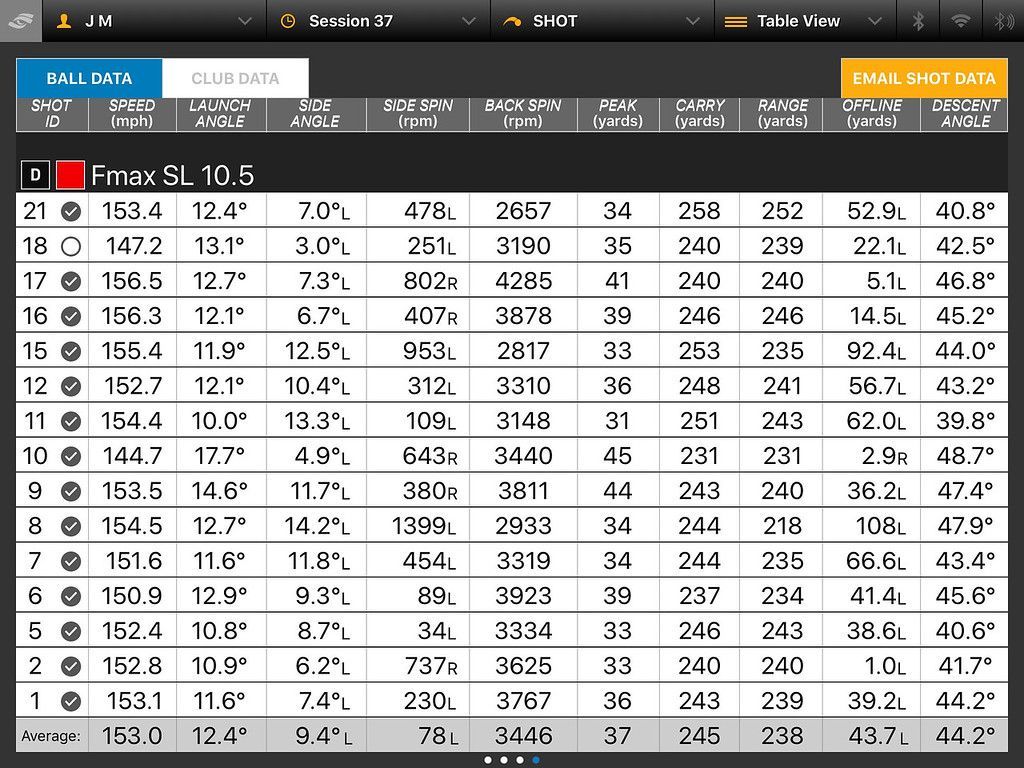 The rest of the story with the FMAX Superlite is that the offset did leave me to put a much more focused thought on not hooking the ball hard left, but I have a much more neutral flight path that I like to see now and don't have the fear of fighting the big slice as I did when young into the game. The offset though will undoubtedly prove to be a boon for those who do fight that hard right miss and give them the freedom to just swing. More importantly, it really could make the game more fun if they will swallow their pride and put it into play because the bottom line is it feels/sounds surprisingly solid, and like every Cobra driver across the face it really works to help keep the ball in play.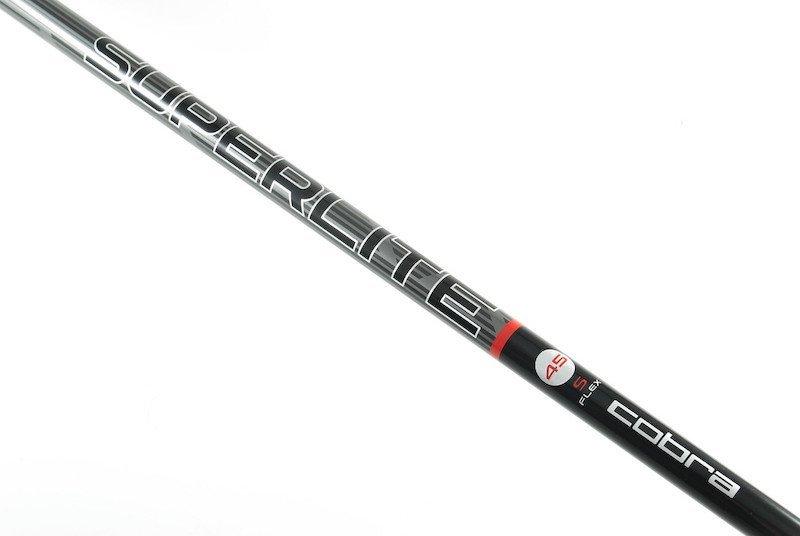 Although the FMAX Superlite isn't going to be a great fit for me personally, I really enjoy getting to see and work with these types of clubs because as a coach and avid player, I see a lot of golfers out there who could have a lot more fun if they would put ego aside and pick-up a design like this. Speed, forgiveness, launch, and a lot of fun rolled into a $299.00 package is something that needs to be given more notice.  If you are a golfer with a lower swing speed who needs to tame that right miss and get the ball in play more with all the speed benefits you can muster, the FMAX Superlite lineup truly is one you should take a closer look at.
For more information on the entire FMAX Superlite line of clubs, go to www.CobraGolf.com.  And you can purchase this driver at retail stores and across the web at places like Budget Golf.