It is fascinating how many wedge designs go under the proverbial radar simply because most flock to one or two "traditional" names/brands. Meanwhile, there are a LOT of companies producing really solid wedge options that stand up against anything else, one such company is Cobra Golf. The release of the new KING Black Wedges marks the third release iteration on this specific base design, and while that may seem a bit much to some, it is clear the company knows that when you have a design that works, you run with it and find ways to keep it fresh. For Cobra, fresh has meant materials and finish. Last year it was the PUR, this year it is the KING Black, and THP was able to get a 56-degree versatile grind wedge in hand for a closer look.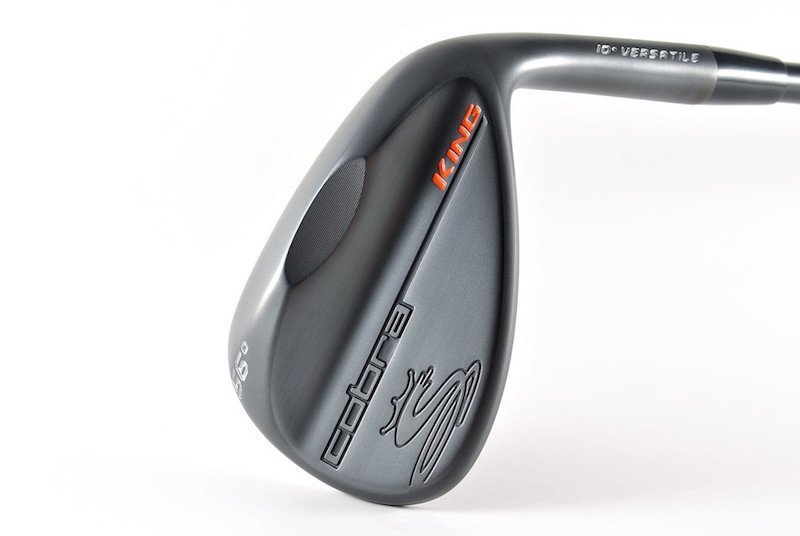 Cobra on the KING Black Wedges:
WHAT IT IS – COBRA's most precise wedge is back in black featuring an all new DBM (Diamonized Black Metal) finish that provides the ultimate in durability. Every wedge is designed to match 7-iron length and clubhead weighting.

WHO IT'S FOR – The KING Black wedge comes in a variety of loft, bounce and grind configurations to suit a wide range of playing abilities. COBRA offers the ideal wedge design that caters to specific swing types, course conditions and playing styles.

WHY WE MADE IT – Featuring tour validated grinds and shaping, a soft 8620 carbon steel body delivers superior feel and spin performance. The unique DBM black finish delivers glare resistance, professional looks and extreme durability demanded by the best golfers.
What's the Story?
As mentioned in the intro, the KING Black wedges are the truest definition of an evolution in design rather than a revolution. The KING shape is proven in its performance and versatility, so it makes sense that Cobra has elected the past couple of years to go after a significant aesthetic change as opposed to a performance one.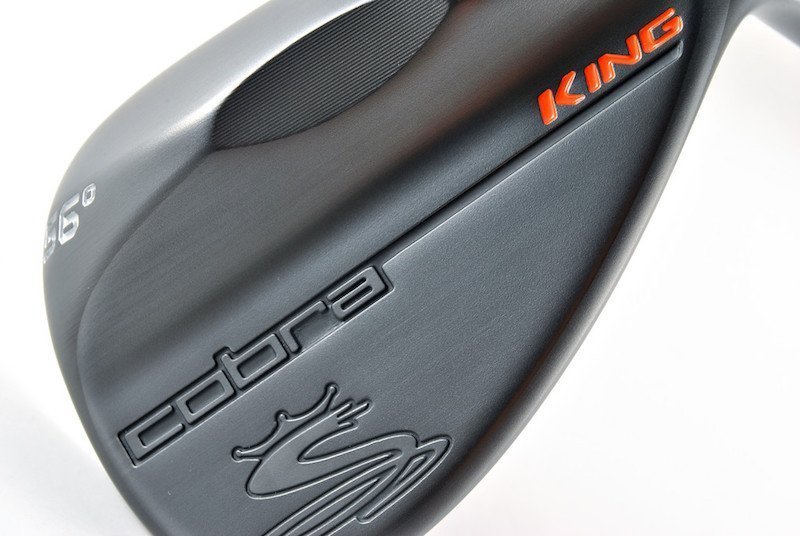 Last year Cobra introduced the PUR wedges which were 304 Stainless Steel and had literally no plated finish, they were, in new condition, one of the most beautiful wedges on the market. This year, they are going the opposite direction and moving back to 8620 Carbon Steel, but the finish is the story. The KING Black wedges feature a Diamonized Black Metal (DBM) finish which they claim to be the most durable black finish on a wedge, maybe ever. The finish here is literally permeated into the metal of the club, meaning it's not just a simple plating that will wear after a few shots like so many black finishes do.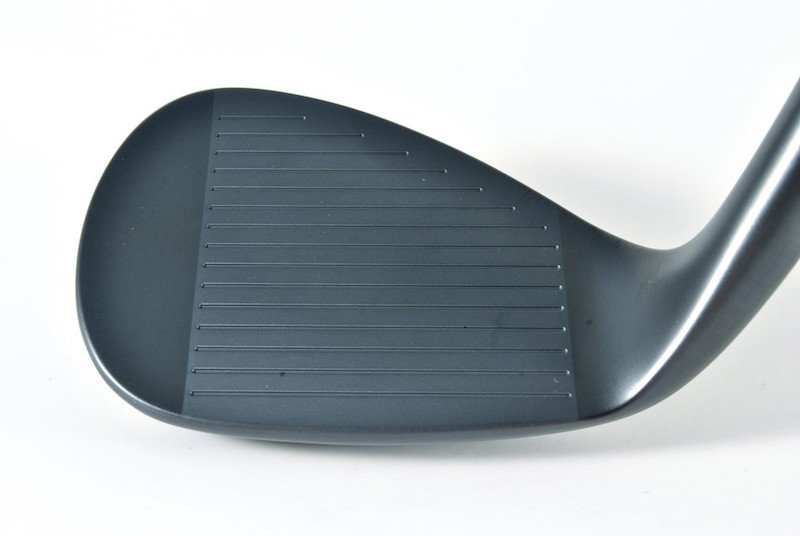 Why is this such a big deal? My opinion is because it hinges so hard on the fact that black finishes are just awesome to look down at. Problem is, historically they leave golfers wanting in the wear department. During review I put the wedge through the wringer, bunkers, mud, clay, sand, hardpan, water, all of it, and the finish stood up brilliantly. At most, a few small specs of rust appeared after a lot of play, but even then the finish didn't wear away so the rust was not easily visible. The finish is the big story, because it's pretty fantastic.
In-Hand Thoughts:
The KING wedge design is a fun blend of modern and classic. The application of the classic sole scallop combined with a very traditional shape that is finished out with modern Cobra engravings that just makes for one of the most unique looking wedges on the market. It really is no wonder that they have kept the design in-line as long as they have, and the fact that it's been so easily rejuvenated via a new finish (or lack thereof in the case of PUR) just further cements that this truly is a solid club.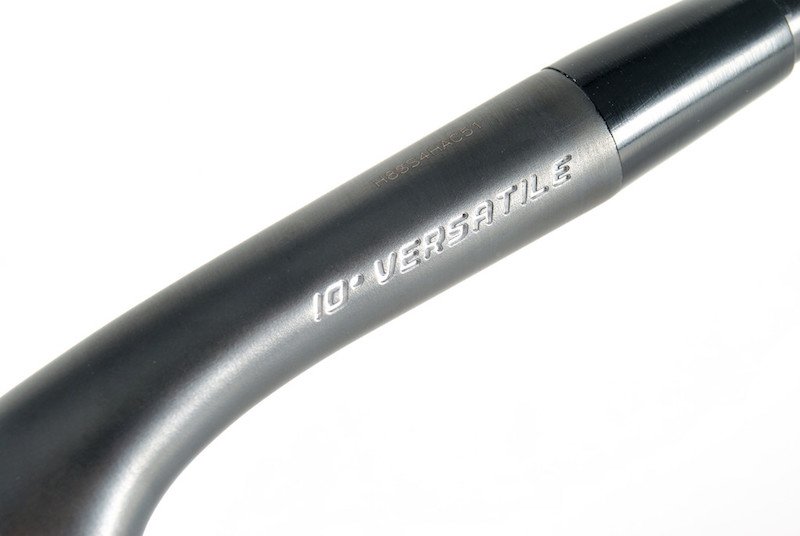 The 56-degree that was in hand for review is a stunner. At address it's a look that offers a leading edge somewhere in the middle of the extremes (rounded and straight) which makes it easy on the eyes of a variety of golfers. Then clearly, you add in the DBM and it kicks it up a notch. The finish looks great in pics, and legitimately better in hand and in the bag. Best yet, it really does wear as they advertise it, which very well could make people who haven't given Cobra wedges a fair crack in the past a chance. The fact that it is finished off with a black True Temper wedge shaft is just icing on the cake, the overall aesthetic package is stellar.
Performance:
As mentioned earlier, the 56-degree Versatile Grind variation of the KING Black wedges is what was received for review. The Versatile Grind is one of three options available in these wedges, it offers a softer leading edge and increased relief in the heel and toe to maximize shot versatility, it is also the only grind option which is available in all lofts from 50° to 60°. Truth be told, it is the perfect grind to review as the emphasis is literally in the name, versatility. On full swings, the KING Black did launch higher than expected, but the turf interaction gave everything one could hope for. Most notable though, around the greens and in the bunkers it truly was as versatile as any other wedge I have ever put into play.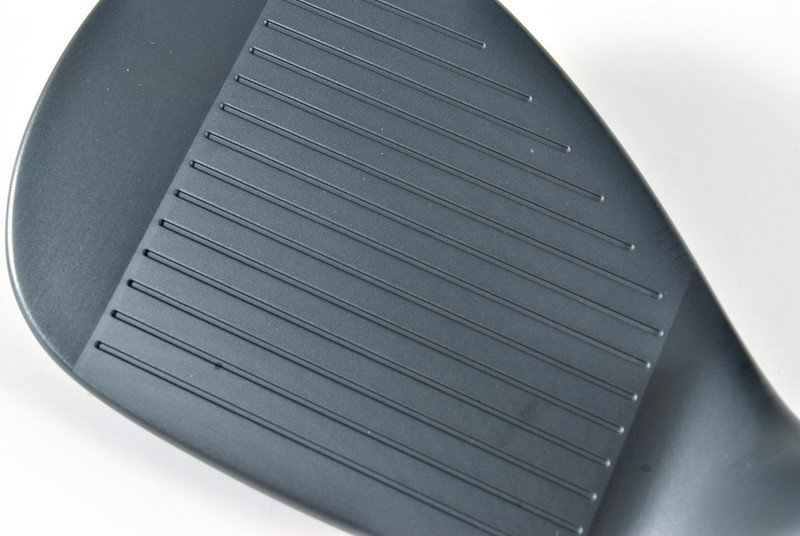 On a more data driven standpoint, as mentioned the wedge did consistently launch higher than anticipated on full swings, but that in most cases can simply be a fit thing as I'm a steeper swinger at times, which Cobra recommends using the Widelow grind for that style of play. However, on pitch and chip shots the Foresight GC2 showed that it produced spin on par or better when compared with the three other "major" OEM options out there when hit side by side. Naturally, we have to remember this was done with newer grooves versus those that have been played previously, still, I stand by the belief that all wedges spin and these are no exception to that rule.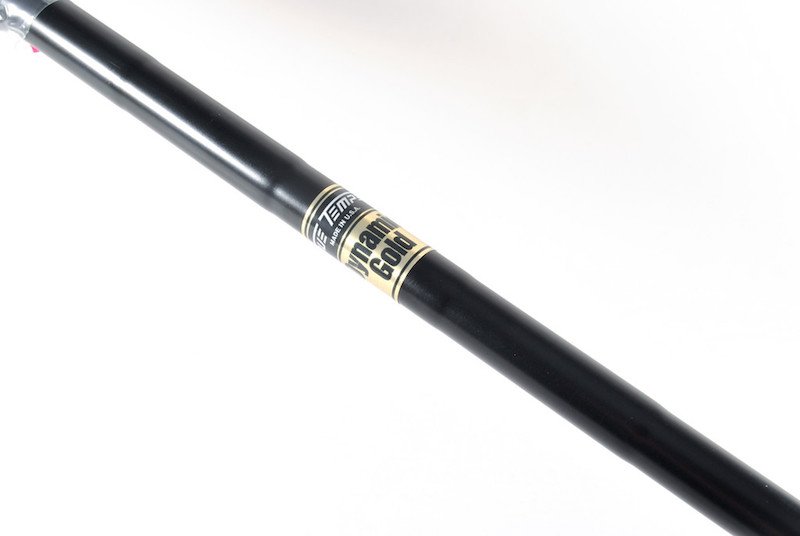 The other area that came up constantly in conversation by those who hit the 56° was the sound/feel. The move back to 8620 Carbon Steel is going to be an exciting one for many based on it historically being known as allowing for a very soft wedge, but in this case the sound/feel was much more on the firm and sharp side of things. While not harsh, it is definitely noticeable from full swings all the way into touch shots, moreso than I recall the original KING wedges (which were made out of the same material) being. Could this be in part due to the DBM finish? It could be plausible, but that would require someone much more in tune to metallurgy and finishes than me. Regardless, the feel is not a turn off, and I honestly believe you get over a slightly more firm sensation when you are looking at such a clean and complete aesthetic package.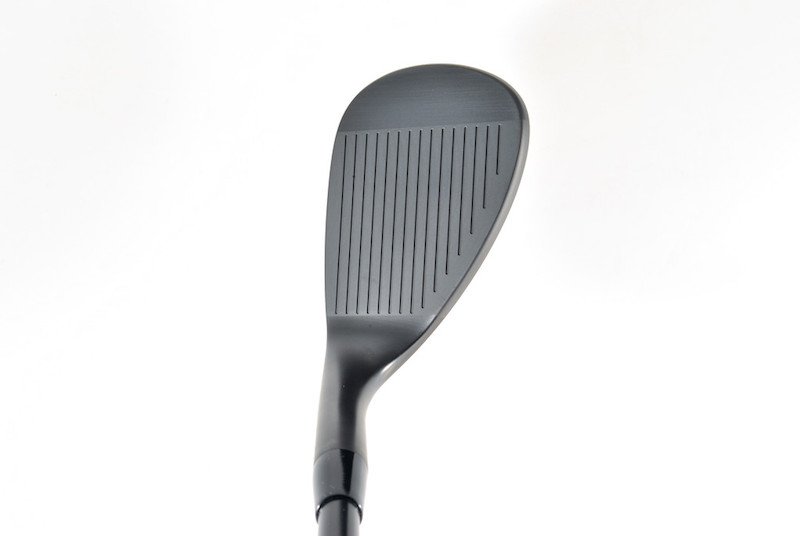 Parting Thoughts:
Cobra makes a good wedge and the informed golf consumer knows it, the one hang up in the past has been how they look good initially but wear/brush very quickly, but now with the DBM that is a thing of the past. This evolution of the KING Wedge is one that could, and should, catch on to get a much wider range of golfers to give Cobra wedges a hard look.
The new Cobra KING Black wedge has a price of $149.00 and information on how to determine just what lofts and grinds fit the needs of your game can be found at www.CobraGolf.com.