The new Cobra KING F9 SpeedBack driver is coming soon and we want to give you the rundown of all of the technology that makes up this rather unique release. A departure from their previous lines, you will see just a single model, rather than the "regular" and + options that appeared in the past. The company set out to create a lineup that featured a low center of gravity, while truly optimizing aerodynamics.
"This year, COBRA engineers have taken aerodynamic performance to the next level. We believe we've found the ultimate formula for speed as true aerodynamic innovation and low CG has never been combined this successfully," said Tom Olsavsky, Vice President of R&D, COBRA Golf. "Our SPEEDBACK Technology blends a more efficient aerodynamic shape with a lower, deeper CG, and our thinnest, hottest CNC Milled Face design to deliver unparalleled speed, distance and precision in our F9 Metalwoods."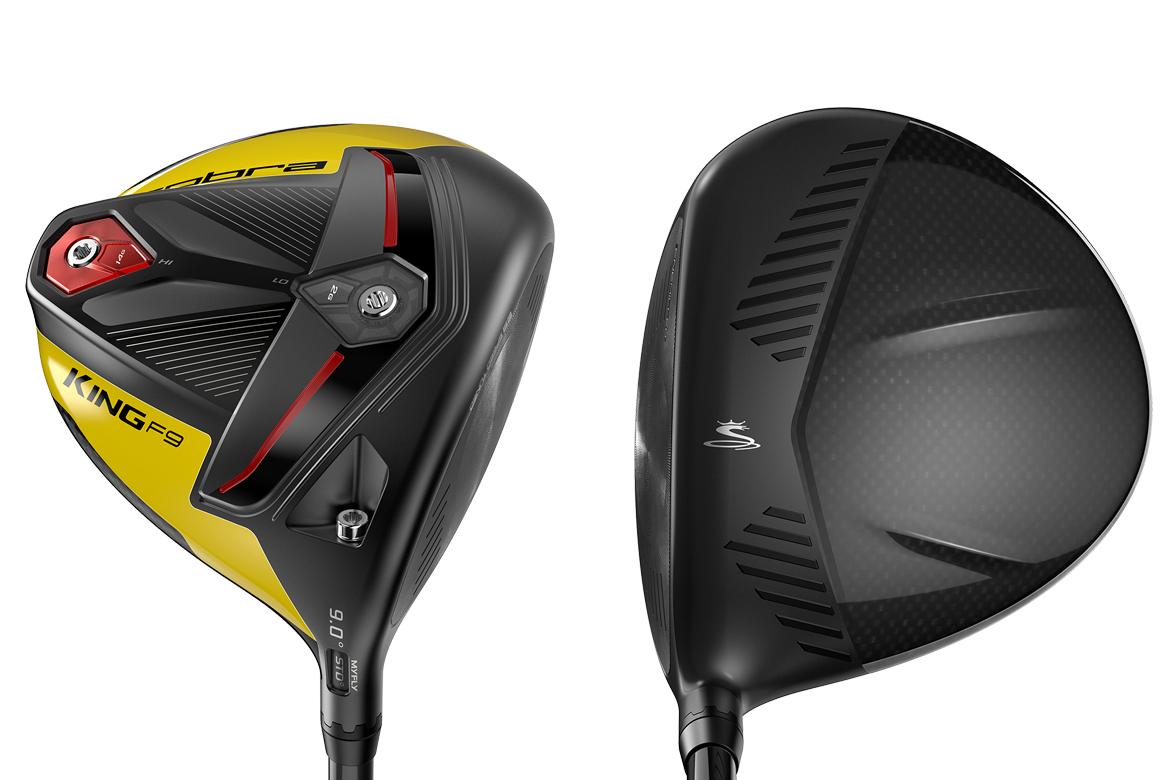 Lowering the center of gravity in a driver has the natural drawback of an aerodynamic shape. Cobra engineer's believe that KING F9 SpeedBack is the first of its kind that can successfully combine the two in a single package. Creating a shape that is extremely efficient, while engineering a weight structure on the sole, should create more speed and better transfer of energy to the ball.
The picture below shows some of the changes that may appear subtle, but are anything but. The F9 has a raised perimeter skirt, tail and crown and the package has more rounded edges overall which are designed to reduce drag. These changes deliver what Cobra calls an "Aeroficient" driver. More energy transfer means more speed, and more speed equates to more distance.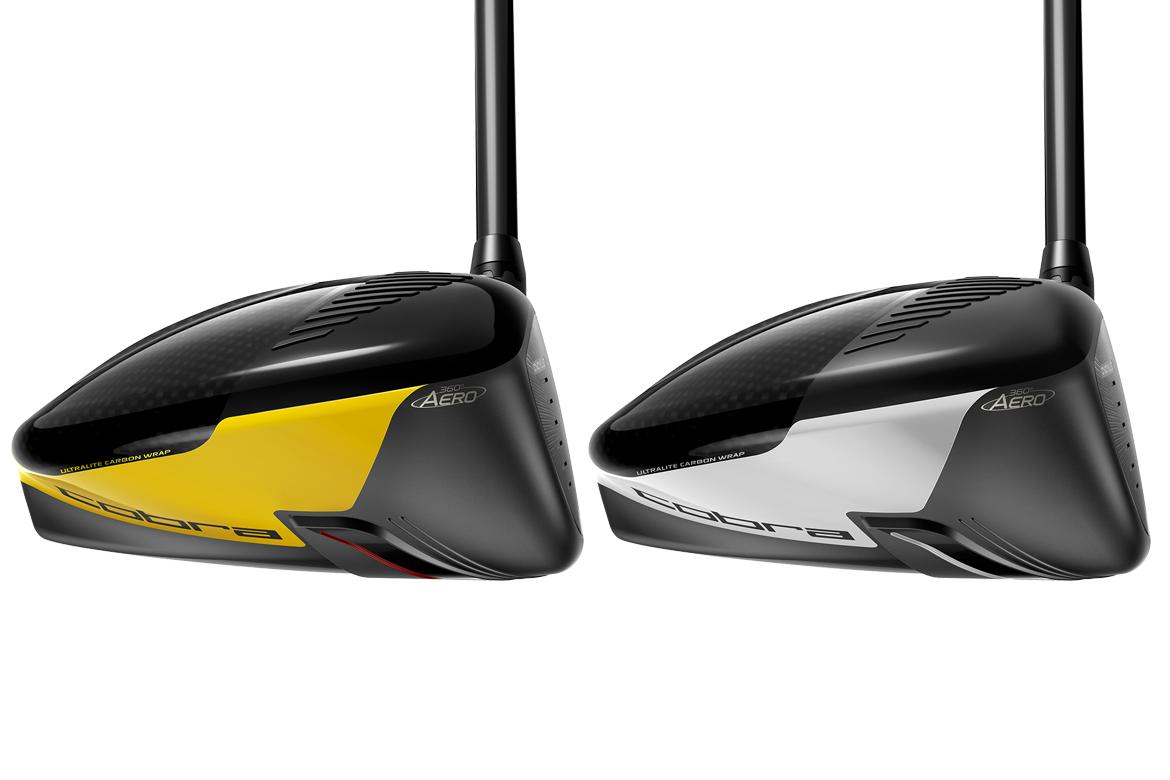 The KING F9 SpeedBack also features what Cobra calls a carbon wrap crown design, a first in the golf industry. By using composite material to wrap around the body, and delivering a 12% larger carbon fiber area, the company is saving another 10 grams of weight compared to a traditional titanium crown. Aerodynamics continue to be pushed with the utilization of polymer crown trips and titanium trips on the sole, both are in place relative to the direction of airflow and help reduce drag. You will start seeing a trend here, the idea of less drag brings more speed, and more speed equates to more distance.
One area of the club that will not be going away from the previous model is the CNC Precision Milled face. The KING F9 SpeedBack face continues with this to offer tighter tolerances than hand polishing and improved bulge and roll curves. This new line adds what Cobra calls their E9 Speed Tuned Technology, which optimizes the bottom roll curvatures of each face for fine tuning of launch and spin from different attack angles.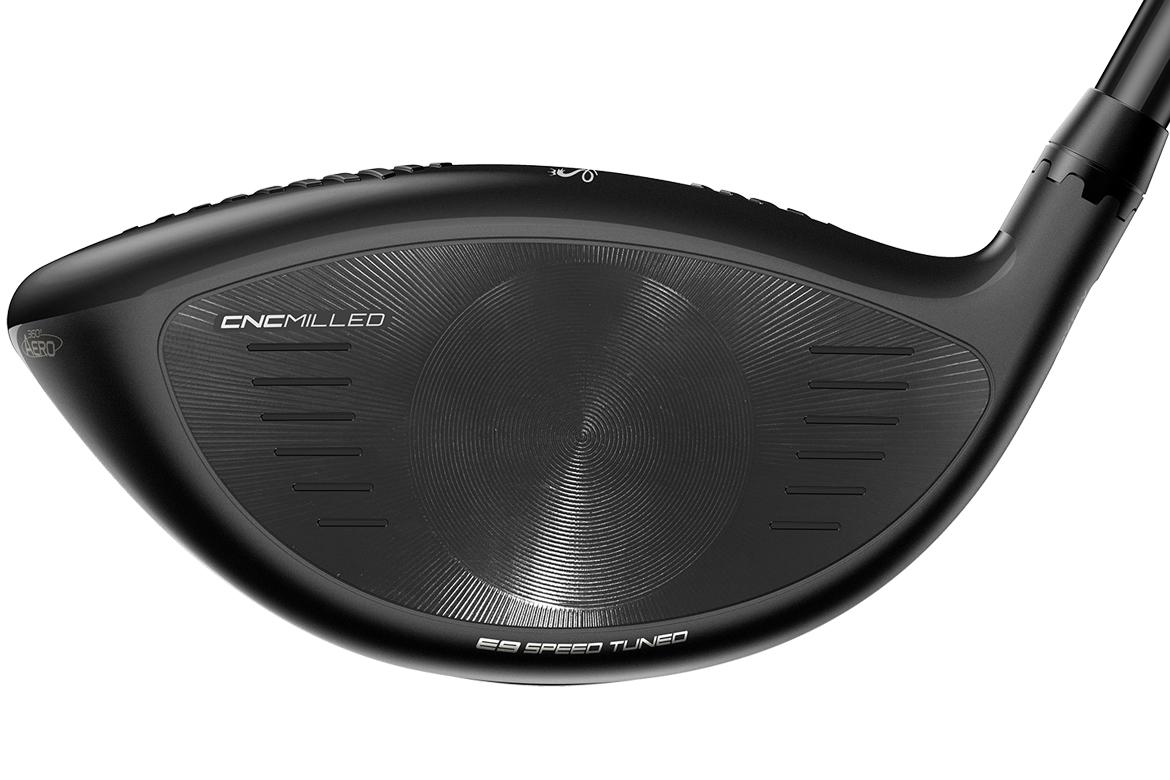 Adjustability is not forgotten at all with the KING F9 SpeedBack. Interchangeable 14g and 2g weights that shift the center of gravity to the front or back will aid in fine tuning launch and spin characteristics. MyFly8 is here with Smart Pad technology, which gives you 8 different loft settings, while still maintaining a square club head at address.

**The 10.5° driver is available in a Tour Length offering, featuring a shorter shaft length at 44.5″ and two 14g weights in the front and back to dial in swing weight.
Cobra Connect
Not to be forgotten in all of the technology talk, is that the entire family of KING F9 products come equipped with Cobra Connect powered by Arccos. Embedded right in the grip so you do not even know it's there, the electronic sensors track distance and accuracy of every shot played during the round. Nearly every THP Forum member that has put it through its paces have come back with positive reviews to their improvements round over round.
Based on what we have learned so far, Cobra Connect is not only here to stay, but will continue to see enhancements that were incredibly cool as we move towards the 2019 golf season.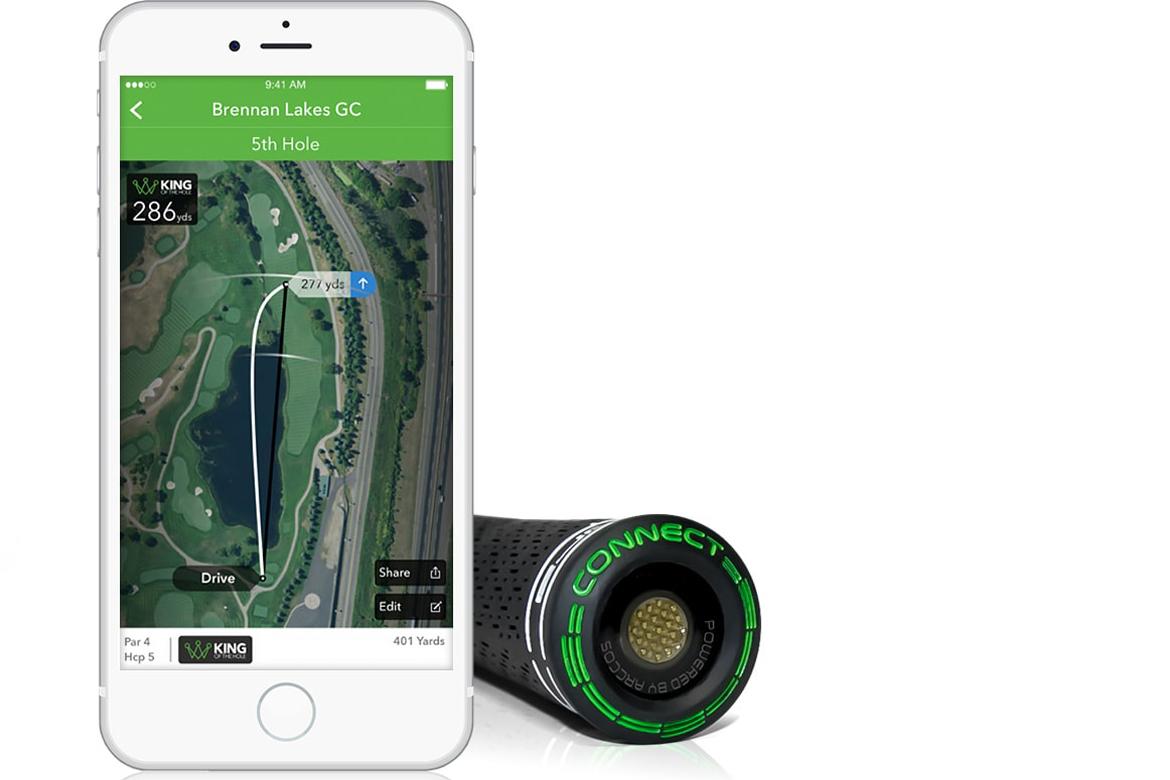 The Details
In Stores: January 18th, 2019
Cost: $449
Grip: Lamkin Crossline
Shaft Choices: All aftermarket shafts
UST Mamiya Helium 50 R/L
Fujikura Atmos Tour Spec Blue 6 R/S/X
Project X HZRDUS Smoke 60 S/X
Fujikura Atmos Tour Spec Black S/X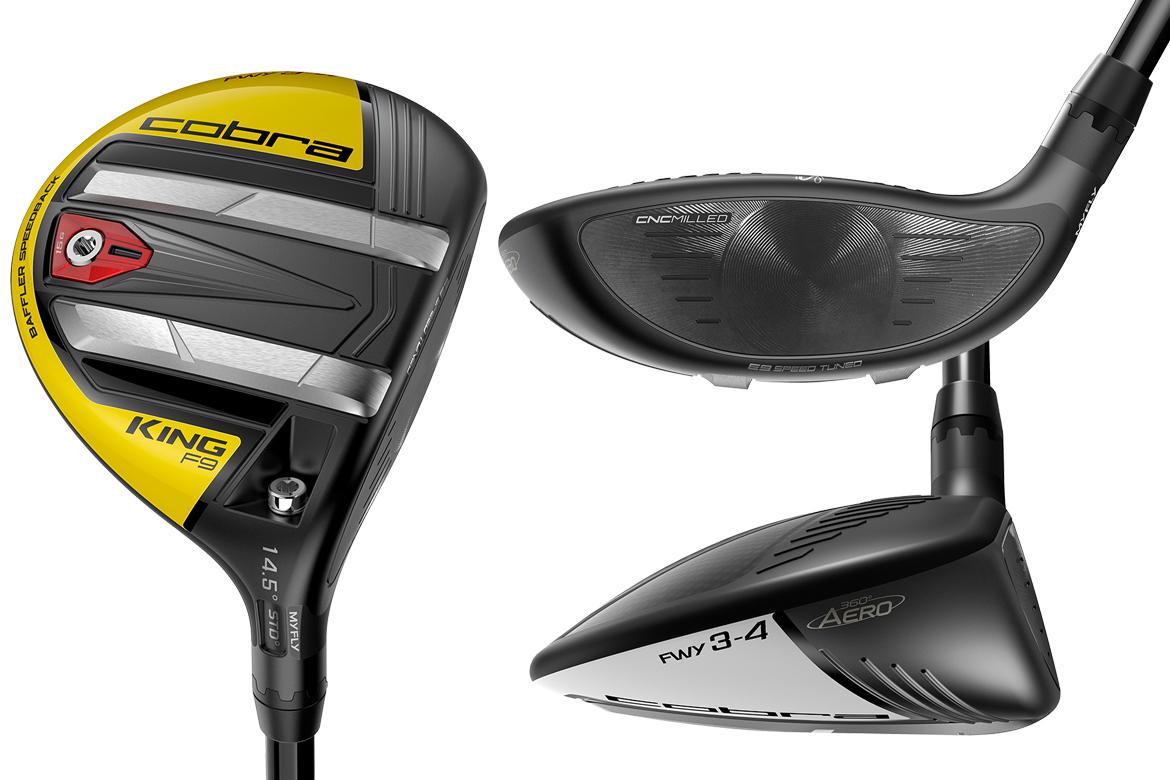 The Fairway Woods
The KING F9 SpeedBack FW Wood uses tungsten weight low and deep for placement of center of gravity low and deep. The Baffler rail system has been re-engineered for better turf interaction (to continue the trend) to deliver more speed. The rails are progressive based on club chosen and are designed shallower in the lower lofted clubs and get a little steeper as loft goes up. This is to account for the various attack angles, while still offering a high ball flight.
The trips mentioned in the driver portion above are in place both polymer in the crown and titanium in the sole to reduce drag and increase speed in the fairways, the same as the driver. New to the lineup is the CNC Precision Milled Face, similar to the driver which brings more consistency and according to their engineers, up to 2.5mph more ball speed compared to traditional hand polished fairway faces.

Not to be overlooked, the MyFly8 is in place in each of the fairway woods in the KING F9 SpeedBack lineup as well. This gives you 8 different loft settings, and just like the driver, the face angle will sit square regardless of which one is chosen.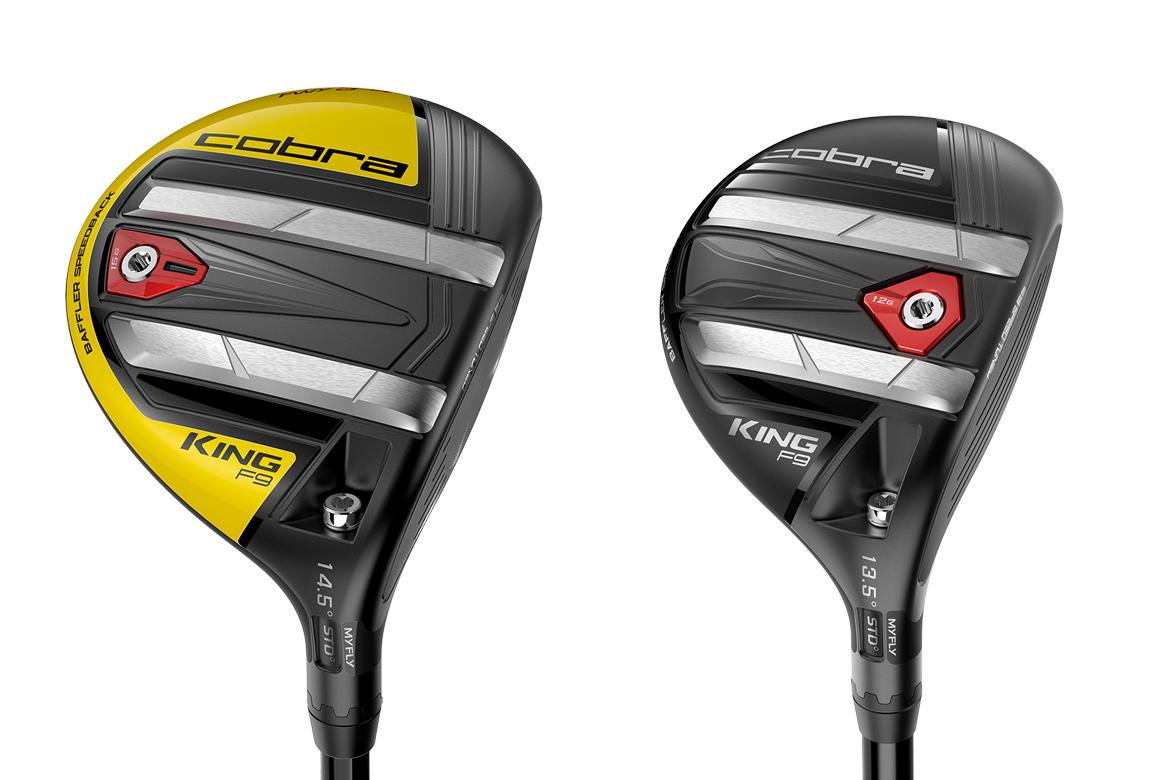 New this year is the KING F9 SpeedBack Tour FW Wood, which utilizes all of the tech we have discussed already, but in a much more compact shape. The center of gravity in the Tour model is a bit more forward, which will bring a more penetrating ball flight and a reduction of spin for more control.

The Details
In Stores: January 18th, 2019
Cost $269
Grip: See Graphic Above
Shaft Choice: See Graphic Above
What do you think of Cobra KING F9 SpeedBack metal woods? Leave a comment below or join us in the THP Forum and jump right into the conversation that is going on here. Stay tuned for information coming up on the 2019 THP Event called the Morgan Cup, where you could put these clubs in play for a weekend that is unbelievable.