At first glance, the world of internet golf might take a look at the new KING F9 SpeedBack irons and say "too much", but after reading through this story, you may reconsider. For the player that is looking for a compact design with simple, clean lines, this may not be for you.  However, for the golfer that wants technology packed into every gram of a golf club, please enjoy reading about this new line from Cobra Golf.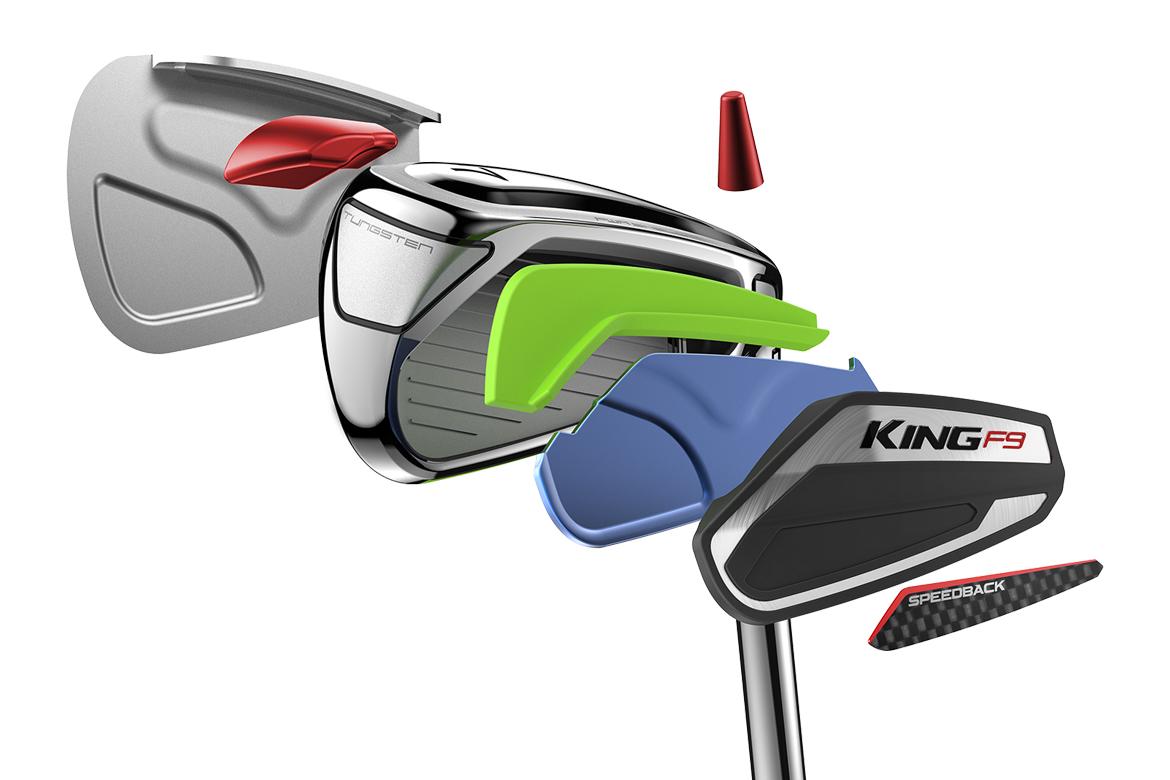 Brimming from ear to ear, the engineers from Cobra Golf began to explain the work that went into this set and what makes it unique. The first line out was something similar to "point blank, this is the most powerful line of irons we have ever created" and as we went on it made a lot of sense why that feeling is there. The new SpeedBack irons and hybrids combine a very low center of gravity with a high moment of inertia to deliver ball speed and forgiveness at high levels packed into a single iron.
"It cannot be overstated just how technologically-advanced the KING F9 SPEEDBACK Irons are," said Tom Olsavsky, Vice President of R&D for COBRA Golf. "Golfers have been forced to choose between distance or forgiveness in their game improvement irons. If you wanted more distance, than you sacrificed forgiveness, and vice versa. With the new SPEEDBACK irons golfers can have their cake and eat it too. Never has a game improvement iron set had the perfect blend of distance and forgiveness, until now."
Before we dive into the tech, let's first answer one question. The set is available in both variable length and ONE Length configurations.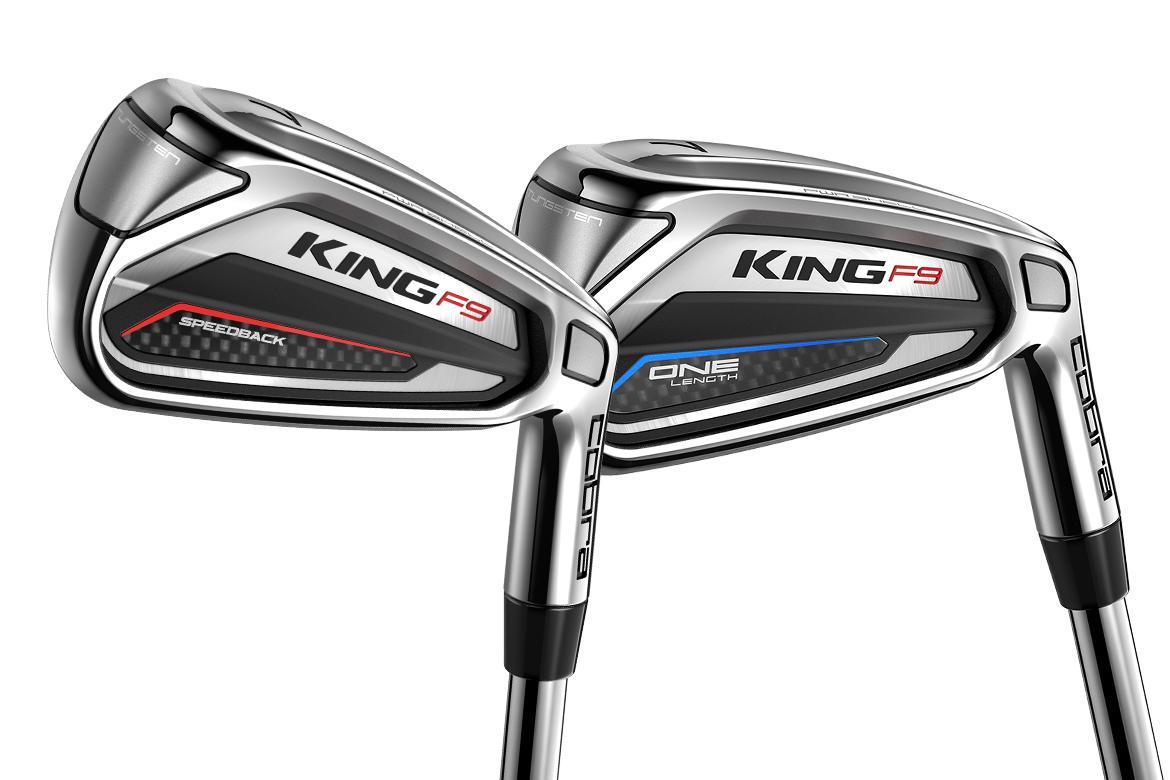 Earlier we mentioned low center of gravity and before we get into how they accomplished this, we want to explain why it matters. For many golfers, the ideal position of the center of gravity (in terms of depth) is below the ball at impact. This will create a high ball flight with lower spin to maximize carry distance. It is one of the reasons in metal woods, the crown is lighter than the sole. Cobra added mass low using a belt of steel that wraps around the back of the iron. SpeedBack shaping positions that belt just above the contact area of the sole to keep the width similar to conventional irons in this class.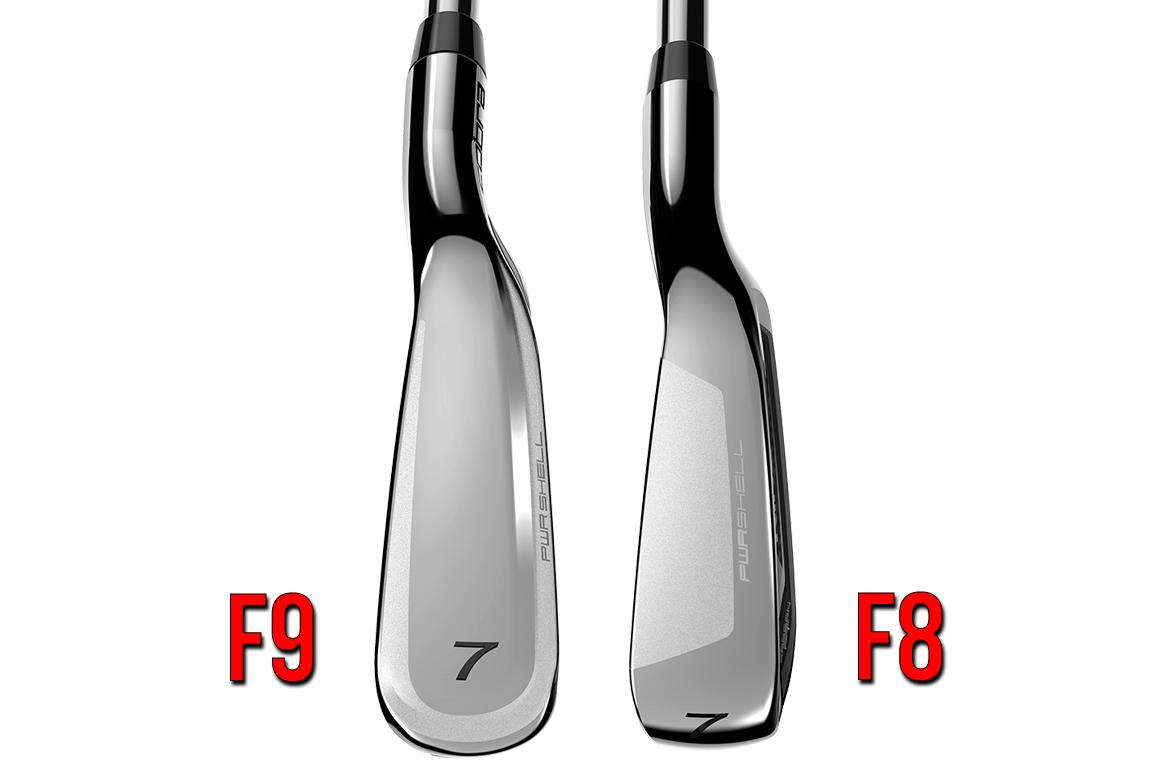 The shaping also allowed for more mass to be added out on the heel and toe as Cobra has up to 33 grams of Tungsten in the 4-7 iron, something rarely found with an iron in this class. The addition of this, allows for more stability through higher inertia, which should result in more ball speed and better forgiveness.
Looking at that picture above, you see the PWRSHELL text on it. The Forged E9 PWRSHELL face is lighter than previous models. It features thin 1.8mm pockets in the heel and toe that expand the hitting area of the face and is what Cobra calls the Sweet Zone. Moving towards the sole, the PWRSHELL insert features an undercut design with an internal "Speed Channel" that is designed to absorb and return more energy to the ball for faster ball speeds and increased launch angle.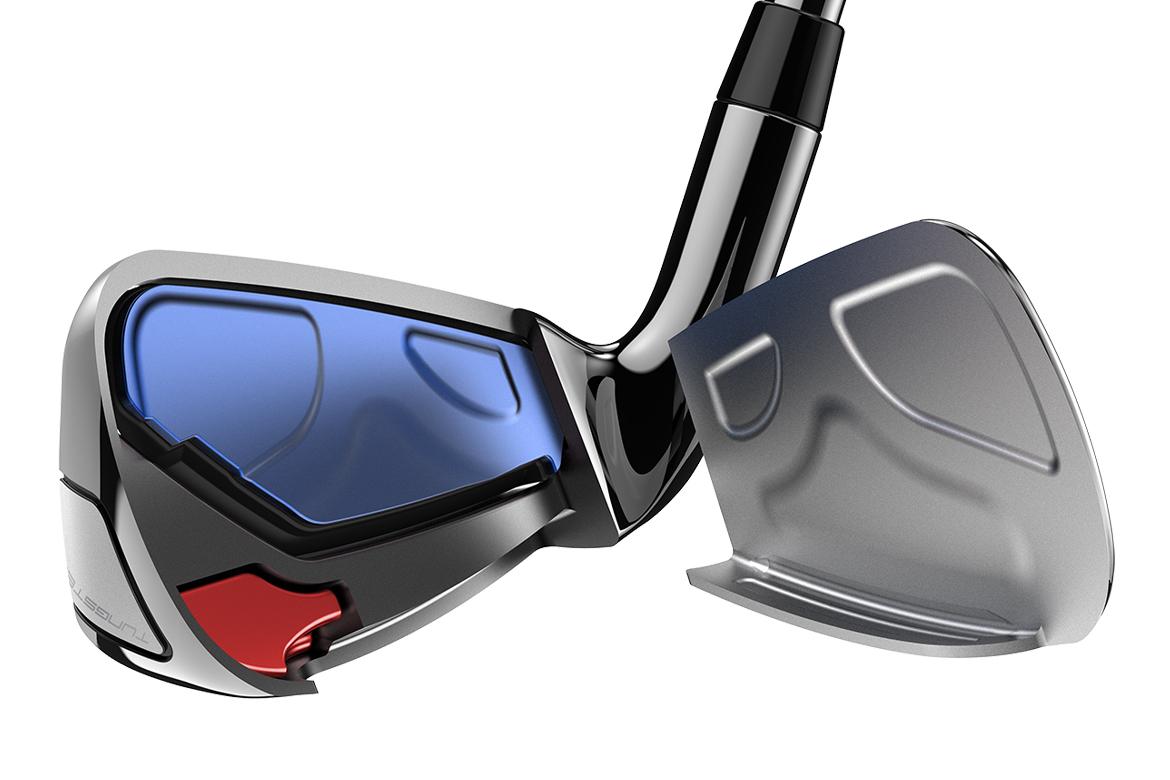 What good are all of these features if the clubs sound terrible? There is a 3 piece multi-material medallion which takes aluminum, TPU and acrylic and combines them to give off better sensations to the hands and a more traditional sound at impact.
The set has a number of progressive elements to it. The hosel lengths are shorter in the long irons to allow more weight back to promote a higher launch, while progressively taller as you move towards the scoring clubs to promote a more controlled ball flight. The long irons, mid irons and wedges are each designed with a different groove shape based on the performance wanted out of each. The 4-7 irons feature CNC V-grooves, while the 8-PW have the more aggressive U-grooves for more control and improved accuracy.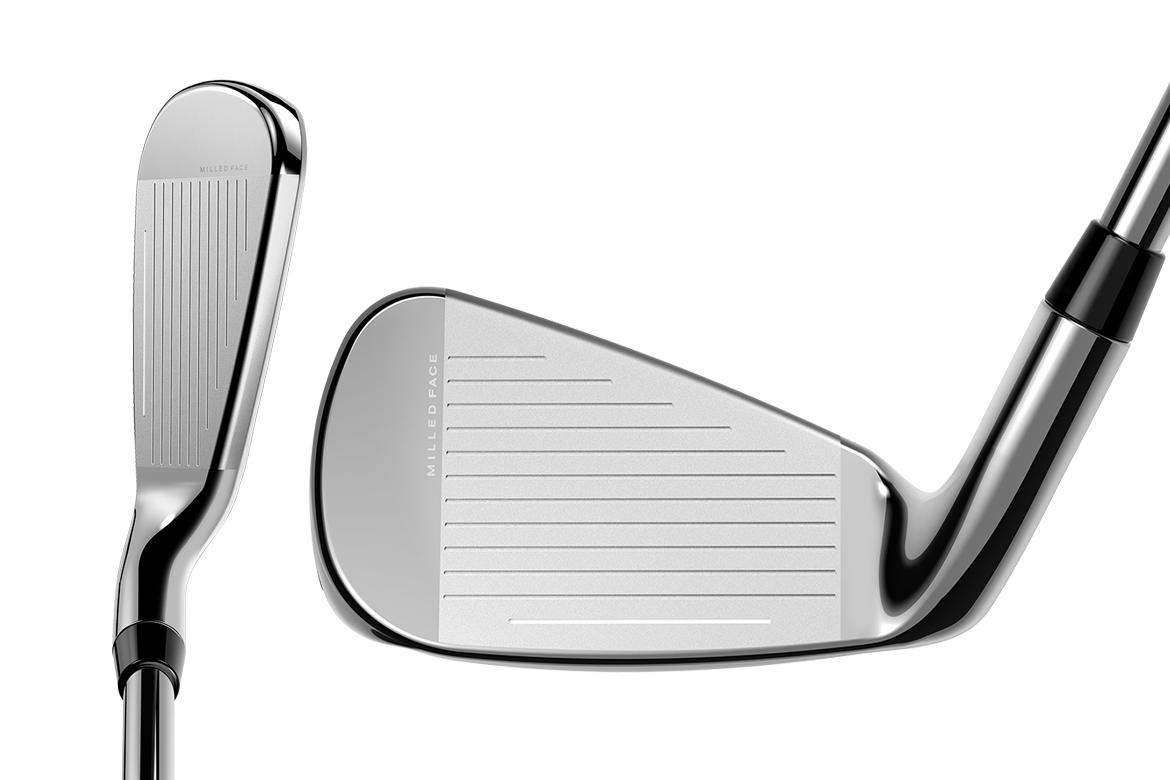 Cobra Connect
Embedded into each grip in the set, Cobra Connect Powered by Arccos, features electronically enabled grips that track your stats automatically to help improve your game. This year, Cobra is upping the value and with a set of irons purchased, they will include screw in sensors or Cobra Connect grips to use for the rest of the clubs in your bag.
For the loft peepers out there, you will see this set falls in line with similar irons in the same class. This will give a better idea how your gaps lofts will be maintained as you move into other areas of your golf bag.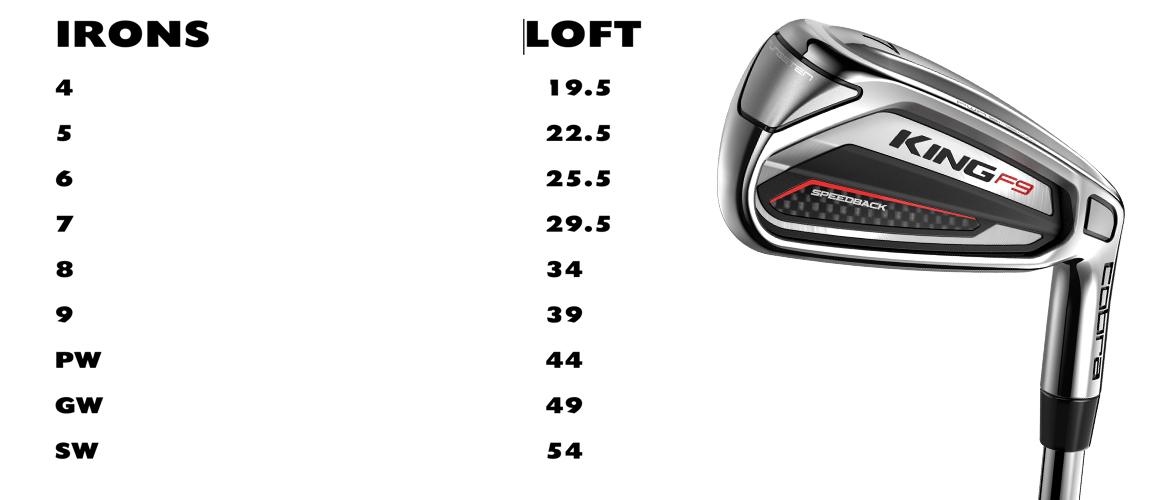 The Details
In Stores: January 18th, 2019
Cost: $799 Steel and $899 Graphite (5-GW) with optional 4 iron and SW available through custom
Makeup: ONE Length or Variable
Shafts: Steel KBS Tour 90 and Graphite Fujikura Atmos 60
Grips: Lamkin Crossline Cobra Connect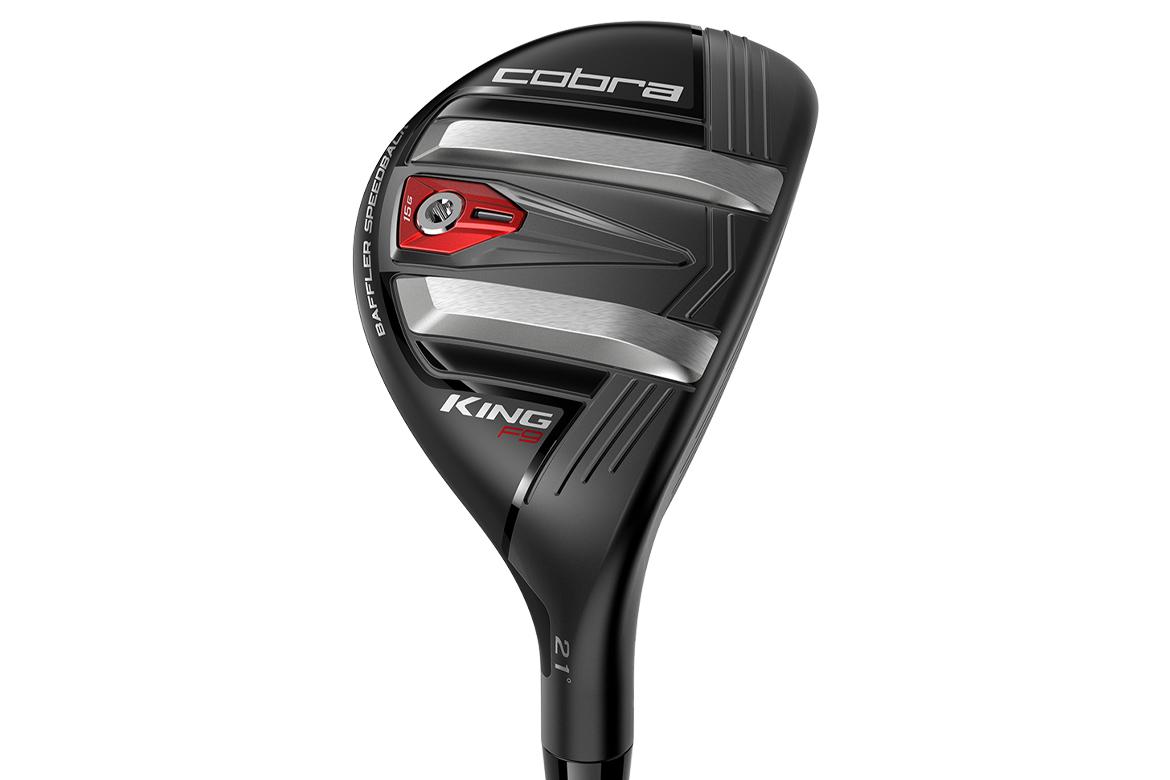 Not to be overshadowed by the irons and metal woods, Cobra has the new KING F9 SpeedBack hybrids coming in both variable and ONE Length as well. Combining the SpeedBack technology with the Baffler rail system, the company says they have the highest performing hybrid they have ever produced.
The addition of SpeedBack in the hybrids, brings a low and back weight structure that sits directly between the Baffler rail system. This is done to improve turf interaction and increase club head speed to maximize distance. The KING F9 SpeedBack is slightly larger than the previous model as well as a straighter leading edge. Combining that leading edge with the rails and low center of gravity can produce a very forgiving club head regardless of the type of turf you are hitting from.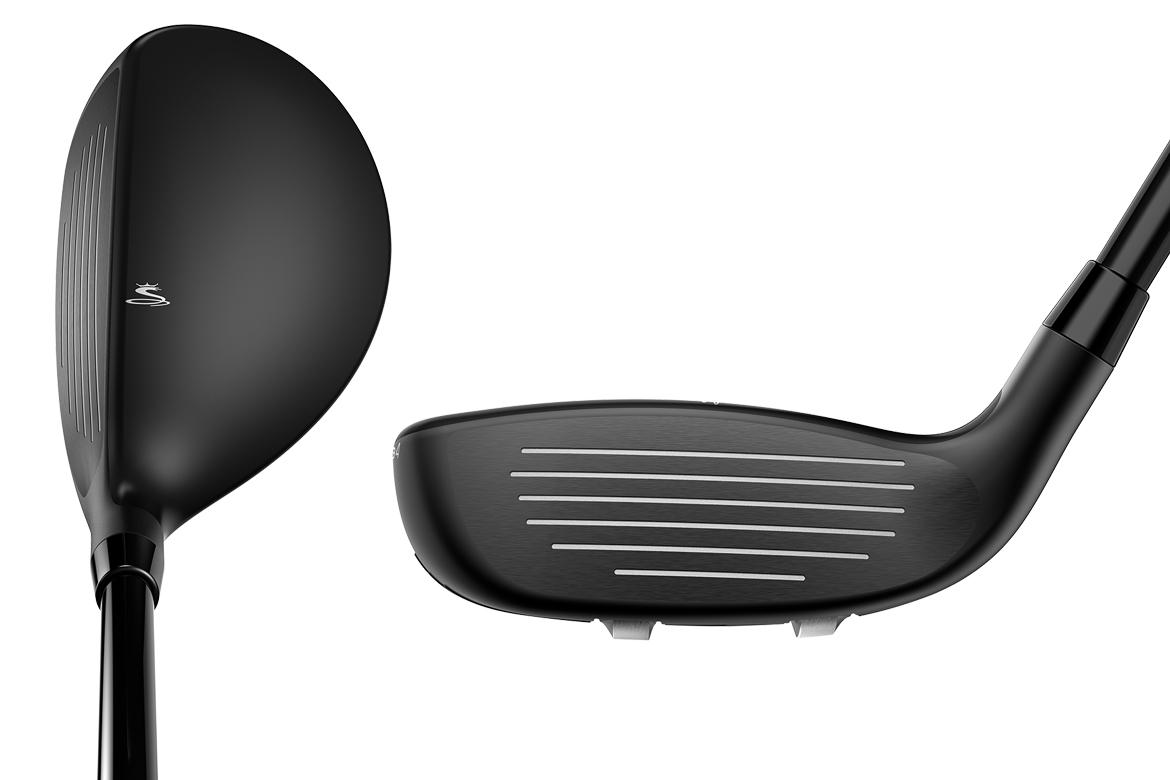 The Details
In Stores: January 18th, 2019
Cost: $219
Makeup: Variable or ONE Length
Lofts: 17, 19, 21, and 24 degrees (all but 17 available in ONE Length)
Shaft: Fujikura Atmos 70 or Fujikura Atmos ONE for ONE Length
Grip: Lamkin Crossline Cobra Connect