Not unlike their drivers, Cobra has been confidently crafting some outstanding products in the fairway and hybrid lineups over the last couple release cycles. I remember back in the day with their LTD lineup, thinking it would be tough to top the idea of being able to audit the internals of a club, but as expected, they have taken steps forward to promote better and better, with a propensity for putting quality sound at the forefront of their deliverables.
What we have the opportunity to introduce to you today, is RADSPEED.  Using the same radial weighting considerations that they have applied to their latest driver lineup, Cobra is strategically placing weight relative to the CG location to maximize performance between speed, control, and forgiveness.  It sounds a bit loaded from the outside looking in, but golfers can actually see the weight configurations on each head in the lineup to understand where that weight is being featured, and with a bit of understanding on how weight placement works, recognize what Cobra is seeking to achieve.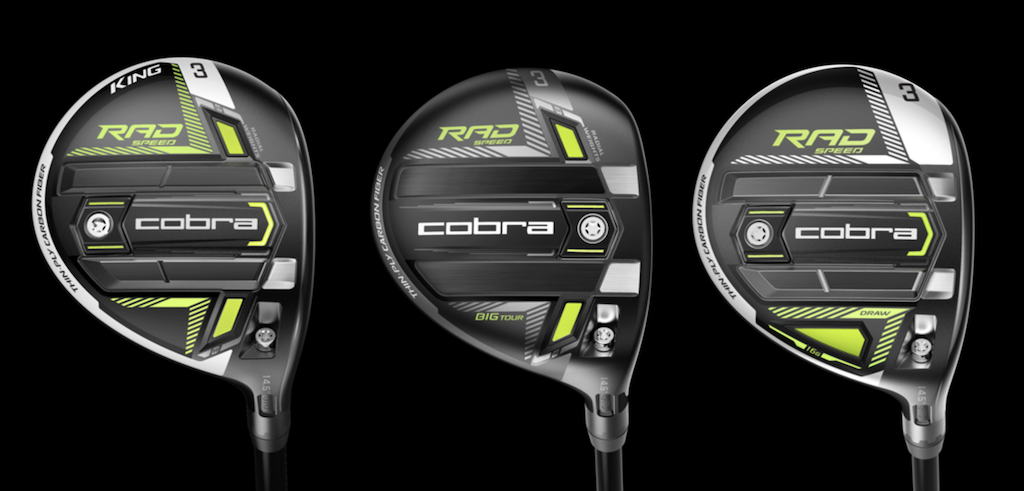 It is probably worth considering how they got to this point, and much of that comes with better technology in weight saving techniques, like their thinply carbon crown, which is saving about six grams of weight from the crown. They also hollowed out their two rails that flow across the club head from face to back, once again finding ways to isolate that weight into better and more efficient locations. They have also found a significant improvement on the flexion properties by doing this, which means faster ball speeds for golfers.
While the rails have gotten hollow in the new design, the benefits remain the same. With a headshape like a fairway, we all as golfers need some quality turf interaction to promote a solid strike, and that has not changed for this release. Better flow through the grass means maximum ball speed, and that is something that I have loved about the Cobra fairway offerings over the last couple years. I personally have played the tour style head with complete confidence that I can get the head through the ball without battling the ground, and that is critical with a club at that distance.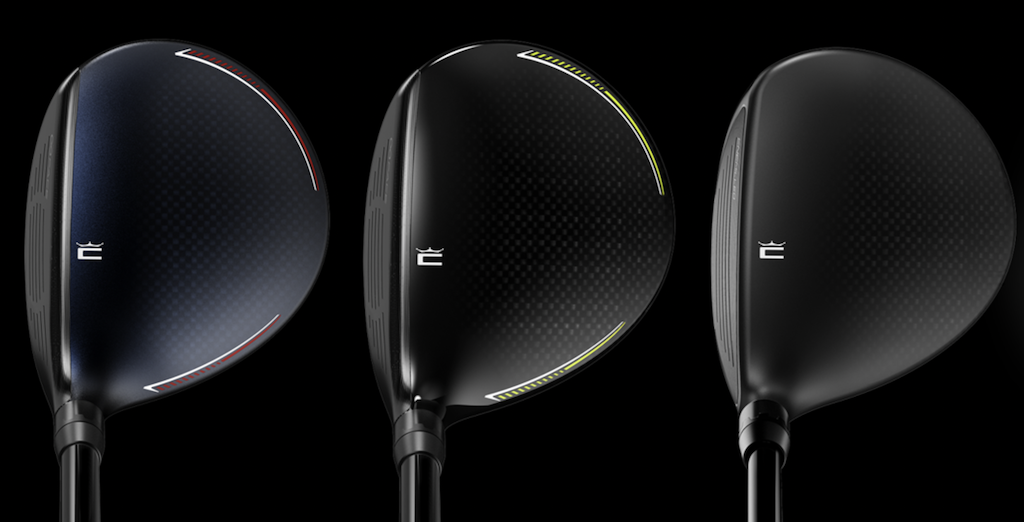 One of the biggest stories out of Cobra recently was their infinity face, which has carried over into some of their fairway woods. For those seeking the benefits of the standard head or their draw head, the infinity face will be present to not only support serious consistency across the face, but act as a pretty fantastic safeguard against the dreaded pop fly skymark swing. When designing the latest version of the Big Tour and Tour heads, Cobra went with their regular CNC milling instead of the infinity CNC at the preference of their Tour staff.
The colors for RADSPEED are nothing short of spectacular. Transitioning slightly from their previous yellow, the new offering features "Turbo Yellow" and white accents off a matte black face for the regular and draw versions, with a slight tweak in the tour offerings having a gloss finish on the crown. For the regular RADSPEED head, Cobra has also introduced their ever (Puma) popular "Peacoat Blue" with white, red, and black accents that immediately caught my eye. I love that they took an incredibly popular blue and made it reality, making golfers almost feel like they have a limited edition driver in their bag after the last few US Open limited runs.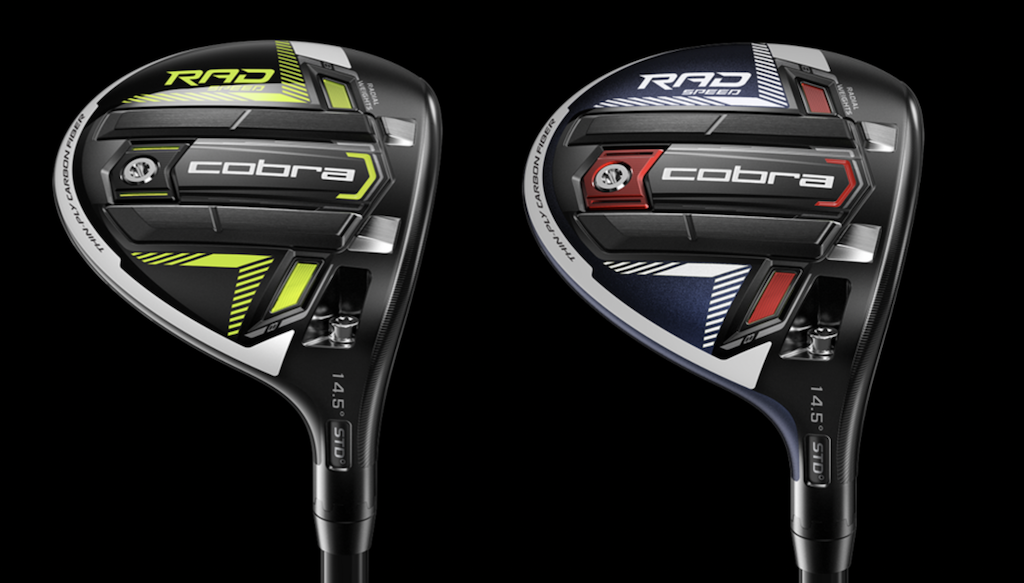 For RADSPEED Hybrids, Cobra has maintained that radial weighting perspective with one adjustable weight in the back, and two weights at the front of the head near the toe and the heel.  Looking at the internals of the head, you can see just how much of the weight is present on the extremes to promote lower CG and spin, which in turn leads to faster ball speed (read: distance).  They have a high strength forged face insert that has variable face thickness to maintain consistency, and are carrying over the hollow split rails to save on weight and isolate it to other regions.  While Radial weighting is the big story for 2021, I still firmly believe that the rail system is critical for success in a head of this design.  Promoting quality turf Cinteraction in a hybrid is paramount, and if history is any indicator of the performance aspects of Cobra's design, this offering will not fall short on allowing golfers to swing with confidence from a variety of different lies.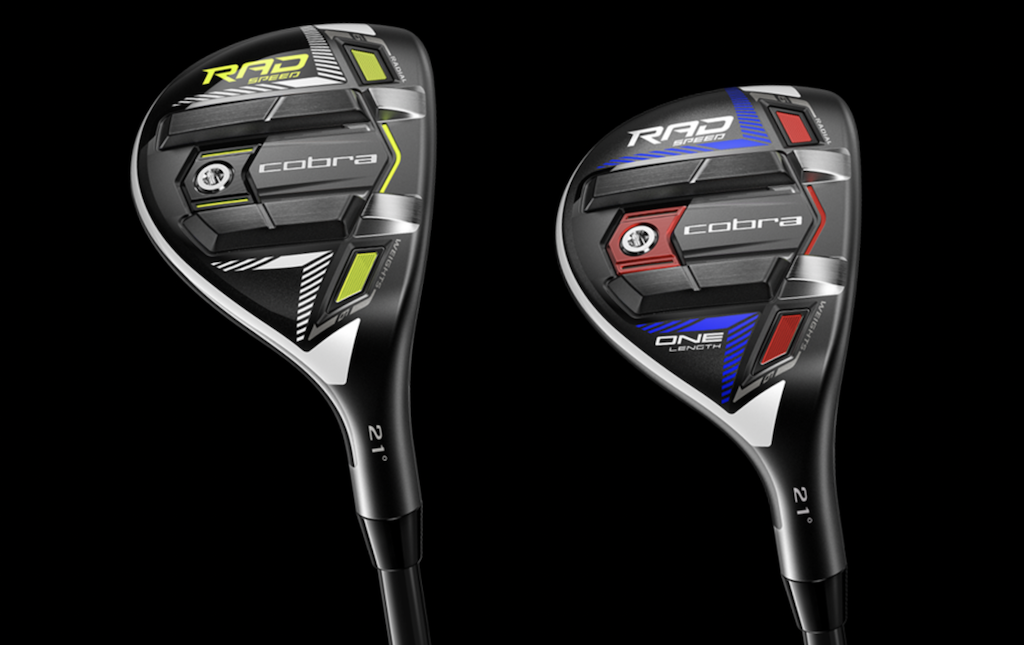 As you would expect, they are offering their one length option in blue/white/red accents as we have seen in the past for that style of product (in 19, 21, and 24 degrees), and continuing their turbo yellow and white accents on the standard model (17, 19, 21, and 24 degrees). From a top line perspective, only subtle differences are openly present, which reflects the colorway for each head.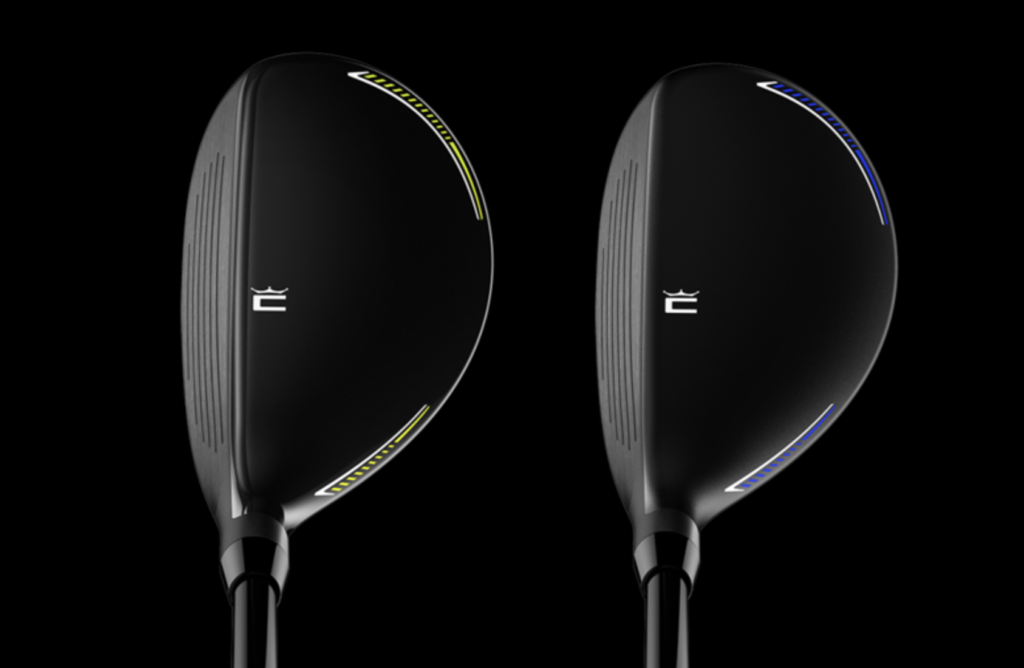 From driver to hybrid, Cobra has taken weight placement to the next level, focusing on what each individual golfer needs with a product that suits their game. With colorways that look absolutely spectacular in pictures, it is hard to fathom golfers will not fall in love with the presentation as soon as the product is in hand. For more information on the RADSPEED product offerings, visit www.CobraGolf.com.
The Details:
Available: January 29, 2021
Price: Fairway woods – $279, Hybrids – $229