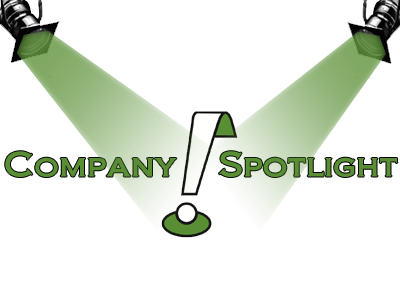 Offering three sought after qualities in style, comfort, and value, 18 Greens is a company you may not have heard of yet, but may want to check out soon.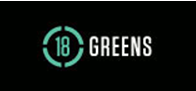 "On a mission to take fashion to the fairways at an affordable price"
The 18 GREENS collections will consist of fresh golf inspired designs, sporty fits and functional fabrics that can be worn on and off the course. It's all about staying true to the game that we all love and love to hate at some points, holding the tradition very close but also driving forward with passion and progression.
Fun in the sun, wind, rain or cold, it's all about the attitude not the climate. We are designing for the "sporty" year old, the player that enjoys the game of golf and life. Takes part in various activities throughout their journey and regardless of their motivation, they are out there to have fun. 18 GREENS is all about balance and being focused, a little sweat, a little relaxation, a little day-dreaming, a little brain storming. We love the feeling of quality and not having to break the bank to enjoy it. We are on a constant mission to enjoy each and every day and we look forward to you joining us.
Featured Items
THP had a chance to sample some items from the latest 18 Greens collection. The styles were fairly simple and versatile enough to be worn casually, in the workplace, and the golf course.
Sportsman Polo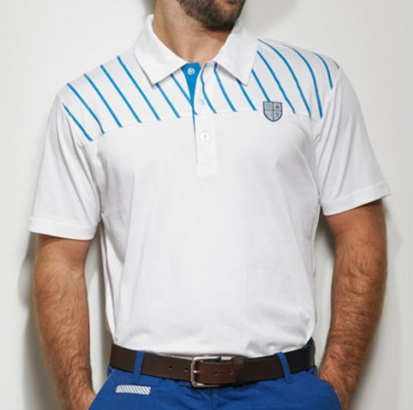 The Sportsman is a cotton/poly blend polo with a straightforward design featuring diagonal stripes across the shoulders and a small shield on the chest. Our favorite of the two polos sampled, the Sportsman both feels and looks good, with a design that can be worn just about anywhere. The fit was true to size, with a cut that sits nicely in the middle between boxy and athletic. Retail price on this shirt is $49.95.
Drop Needle Polo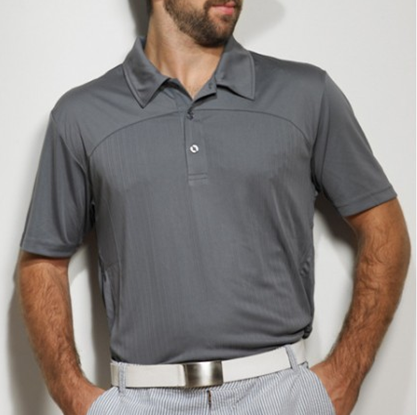 The Drop Needle polo is constructed of 100% synthetic material for the best moisture wicking ability in warm climates. The drop needle stitching creates subtle grooves running vertically down the shirt, which makes it unique in comparison to many golf polos. Sizing again was true to size and should work for a number of different body types. There was a small amount of pilling noticed around the waist area after wearing the shirt, but for the most part it was concealed underneath the belt. At $39.50 per shirt, the Drop Needle is another affordable option in the 18 Greens line and comes in six color options.
Casual Water Pant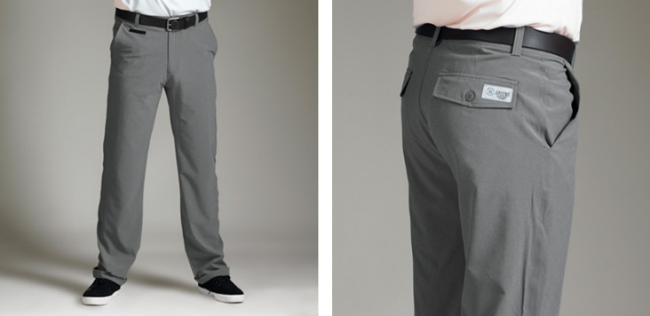 The Casual Water pants were a big hit, proving to be both lightweight and stretchable, which was appreciated on the golf course. Constructed out of synthetic material, this pair of pants was perfect for working in the morning and then a walking round in the low 60's in the afternoon. In reality, they could be worn in higher temperatures and remain quite comfortable due to their airy nature. The material allowed for a great range of motion both for walking and swinging the golf club. Available in light blue, gray, silver and khaki, the Casual Water pants may require some hemming for shorter legs, but otherwise fit as expected and are priced at $75.00.
18 GStar Full Zip Track Jacket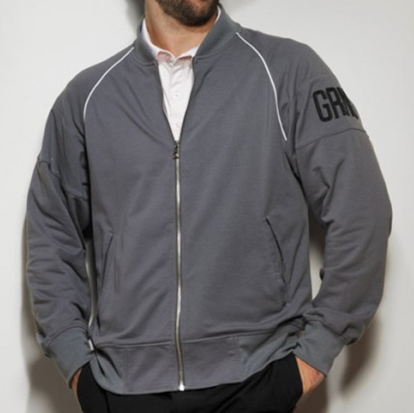 Another item that shows great versatility is the 18 GStar track jacket. A cotton/poly blend and plenty roomy for golf, this quickly became a daily casual-wear favorite in the cooler spring temperatures of the MidWest. Sizing is a bit large, but for layering and ensuring mobility it is just about perfect. The zipper appeared to stick at times, but a gentle tug seemed to do the trick. At $65.00, this jacket will undoubtedly get a great amount of use, as it can be worn in the largest variety of situations.
Final Thoughts
Though some minor pilling and a sticky zipper were noticed on two items, reasonable costs and comfortable designs appear to make 18 Greens a viable alternative for the cost-conscious golfer that doesn't want to give up functionality or style. For more information, head to the company's website, www.18greens.com.