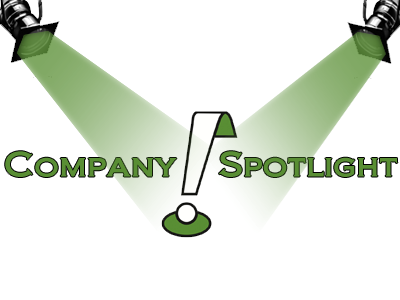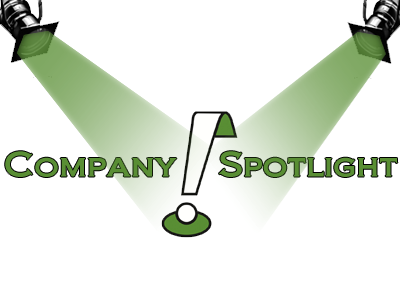 How we dress as golfers has become something more than just 'matching' in recent years.  Bright colors, white pants, and encouragement from the style of PGA Professionals, it seems that the drive for more exciting looks is ever increasing.  While the standard white or colored belt can tie together many outfits, the idea of adding some flash in the form of an exotic animal without paying the price is highly intriguing.  In the case of Ace of Club Golf Company, they have created an impressive collection of colors and designs that will make golfers' style more unique.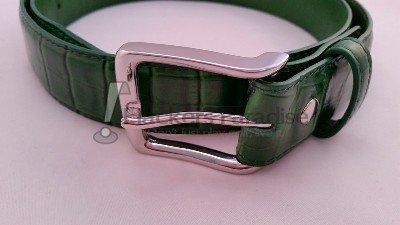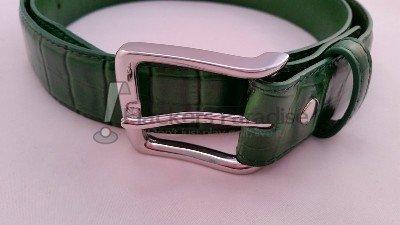 From Ace of Clubs Golf Co
The Ace of Clubs Golf Company was established in 2012 when a PGA Golf Professional had the idea to design a putter grip by combining the luxurious look of exotic animal leather with the quality and durability of genuine cowhide leather. Creating the exotic look, without the exotic price.
Today the company creates and designs unique genuine leather golf club headcovers, putter grips, yardage books, belts and custom accessories.
They are an independent golf company based in Seattle, WA.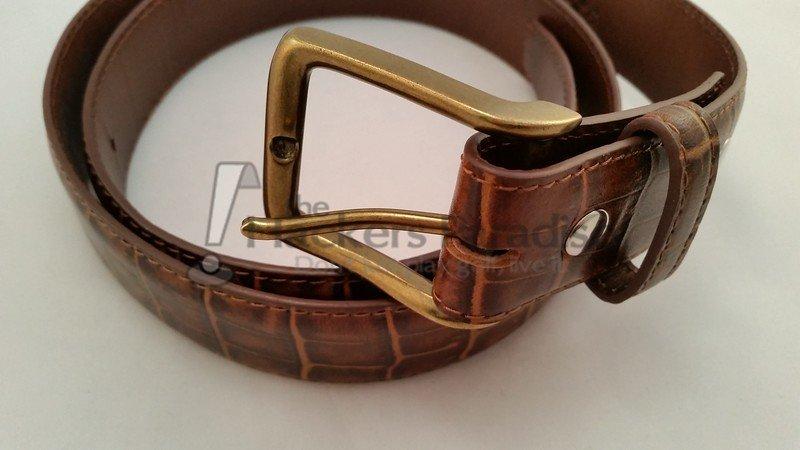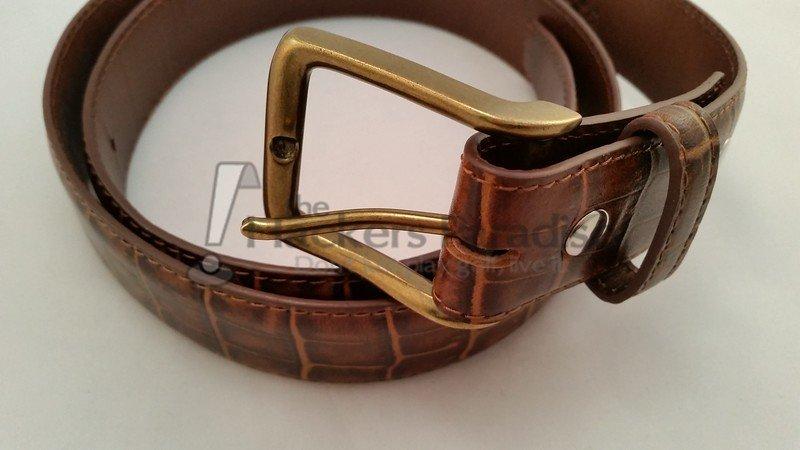 The Alligator Leather Belt
Take a quick look at these belt straps, and it is easy to be convinced it is real alligator.  Not only did Ace of Clubs Golf Co take the design elements of an alligator pattern for this belt build, but they also incorporated depth, giving the strap the realistic character one would anticipate for alligator.  It allows for more creativity when selecting golf attire and does a fantastic job breaking up single color clothing for a livelier look.  Utilizing numerous color depths, the straps look unique depending on color.  Basically, wearing the 'green' alligator doesn't give off the same visual stimulants as wearing the 'brown' alligator.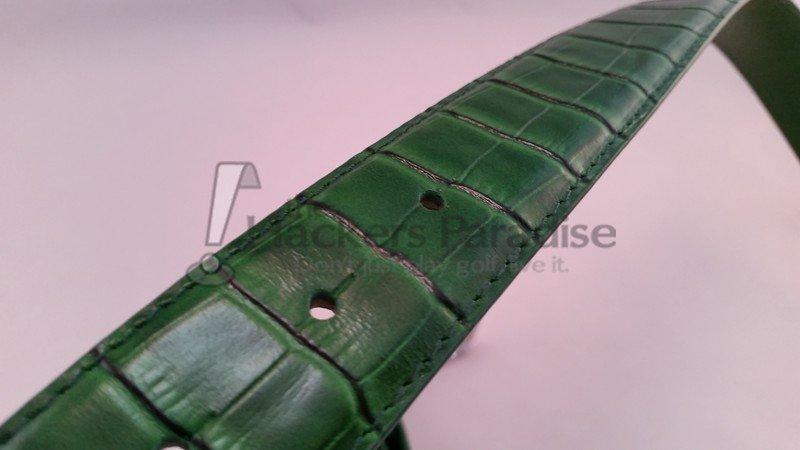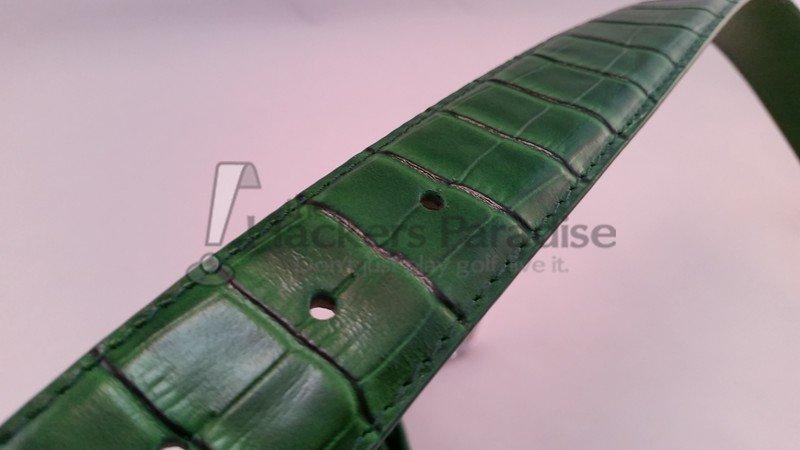 Size and Fit
The belts handcrafted by Ace of Belts Golf Co are 1.38" in width, which seems to be a fairly typical belt strap size.  Nothing overly large to look unprofessional and gaudy, but also not a narrow design to take away from the separation it creates between top and bottom.  The company encourages going up a size from typical belt size, which is a wise suggestion as that seemed to introduce the ideal length of strap through the buckle.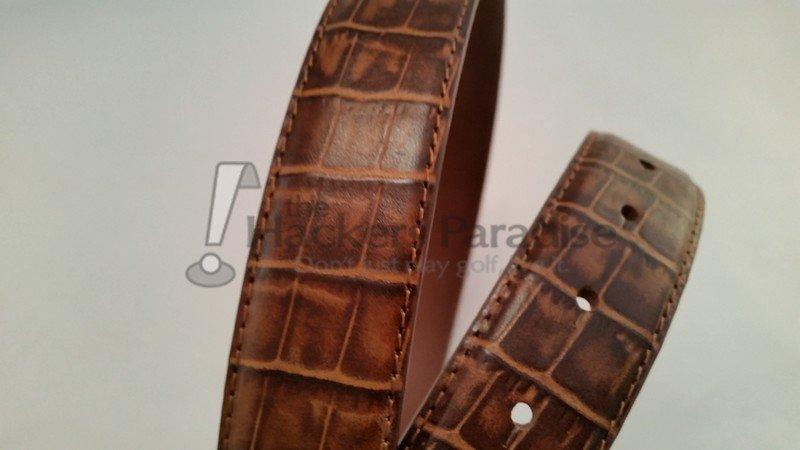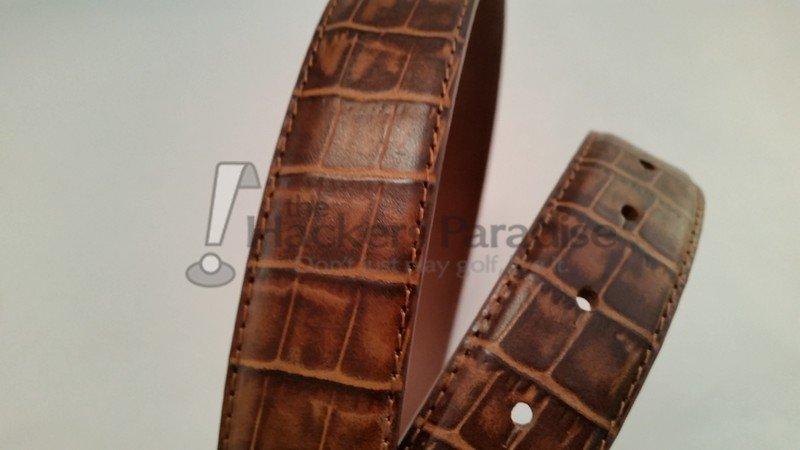 Interchangeable Buckles
The samples provided to THP offered two of the three simple belt buckles offered (brass, silver, and chrome) by Ace of Clubs Golf Co.  These buckles offer a sufficient solution for everyday wear, or as users often are inclined to do, they can remove them in favor of their own buckles.  Various unique buckles were tested in the straps, all fitting very well, without any issue or concern with the button system breaking while connecting them.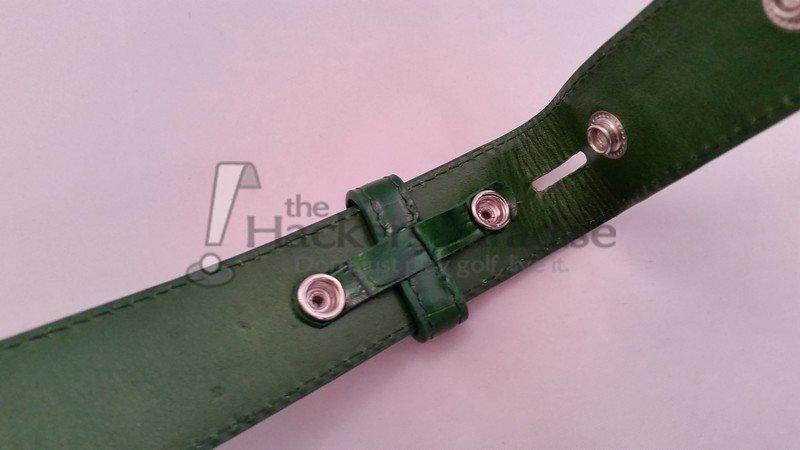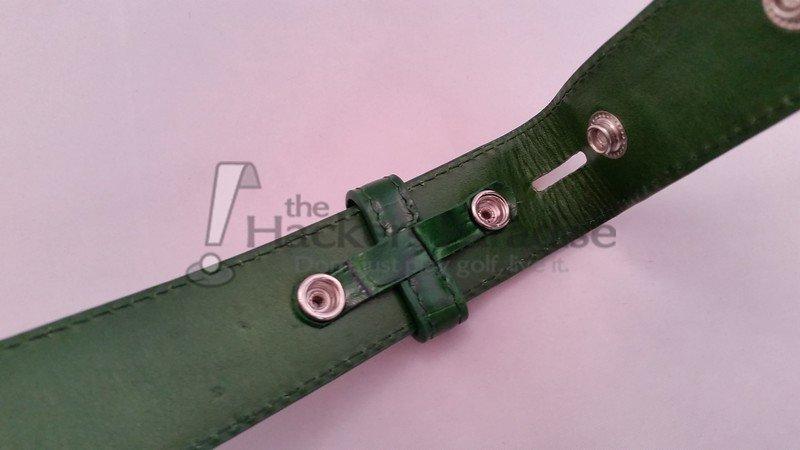 Custom Options
While this spotlight is unique to belt straps, Ace of Clubs Golf Co also offers putter and wood headcovers, putter grips, and yardage books in a variety of unique collections to select from:
Ostrich
Lizard
Snake
Alligator
Crocodile
Python
Full Grain Leather
These come in numerous colors, which can be combined with personalized stitching, logos, and embroidery.  By utilizing their custom department link, golfers can get exactly what they are looking for in order to stand out in their golf bag on attire.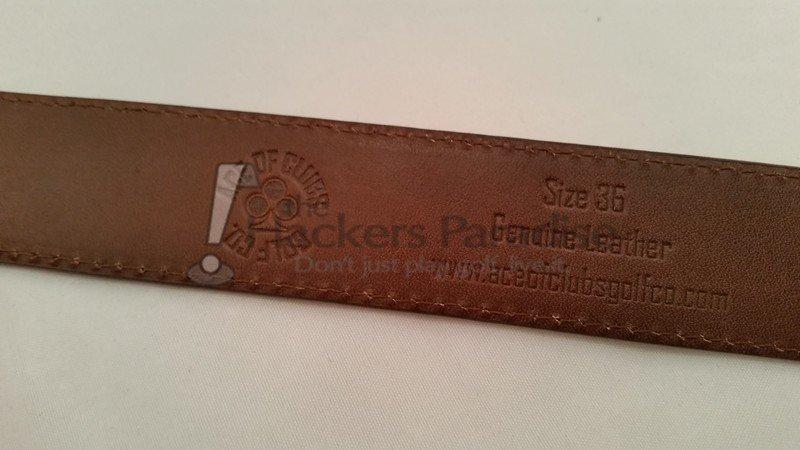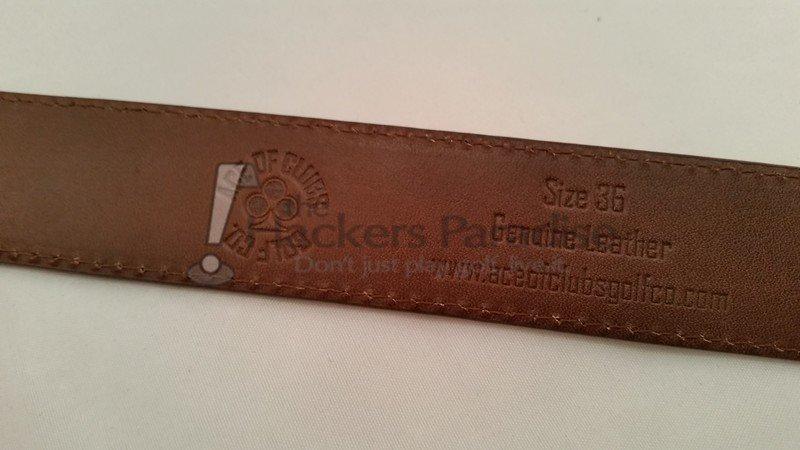 Taking a fully customizable approach to the exotic look without dealing with the costs associated is an impressive concept.  Ace of Clubs Golf Co offers a huge variety of leather design options and do not limit to what is currently in their stock, which is fantastic.  For more information on the belt straps, headcovers, yardage books, and putter grips, visit www.aceofclubsgolfco.com.