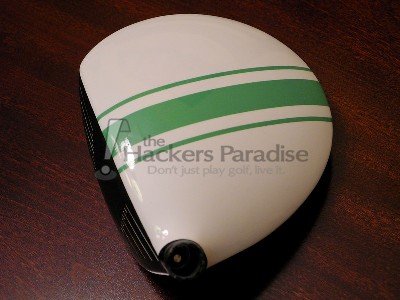 Customization and the use of color are two of the quickest growing trends in today's golf industry and almost every company offers a way for consumers to play something unique, whether it's colored golf balls, multiple color options through club lines, or personalized stamping. Following (and benefiting) from this trend, a number of aftermarket companies have cropped up, offering yet more customization and options for individuals. One such company, ClubCrown, allows consumers to personalize their metalwoods with a number of color options and designs. 
What is ClubCrown?

ClubCrown was invented in 2011 as the ultimate new product in golf club customization. It is ClubCrown's mission to allow every golfer to be able to make their driver and woods look however they want whenever they want. ClubCrowns are removable so if you decide you want your red driver changed to blue argyle, it's as easy as telling your local Certified Installer to change your grip. Just as importantly, ClubCrowns make old clubs look new and make sure new clubs stay new. ClubCrown conforms with USGA rules.
Patented, one size fits all, semi-permanent adhesive that allows you to personalize the crown of your driver, fairway woods, and hybrids
Protects your club from the dreaded sky mark and regular usage nicks
Removable
Adds 2 grams, roughly 1% of your club head weight
Conforms with USGA rules and The Rules of Golf
Available for both left-handed and right-handed players
Made in the USA
ClubCrowns can be purchased from golf retailers, professional golf shops and online at www.ClubCrown.com. ClubCrowns must be professionally installed by a Certified Installer using our patented tools and processes. Installation time is only 10 to 15 minutes!
The ClubCrown Experience
As noted above, ClubCrown is an adhesive that is applied to your metalwood, with installation requiring a certified installer. Browsing their website shows the dozens of available designs, with everything from flames to college teams to plaid to solid colors. Also, custom design is available and may be of interest to those planning corporate events or outings. While there are many certified installers spread throughout the US, they also offer installation at their New York headquarters, by way of a parcel service. THP chose that route and sent an older Titleist 910 D3 driver head. The turnaround was quite fast, about two days (not counting delivery time), and the driver was back in our hands in about a week. The design that was chosen, Green on White Stripe, features the colors of our company logo and looked to be a great way to get in the THP spirit.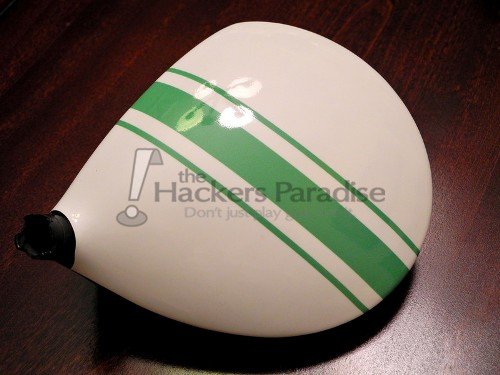 The finished product turned out better than expected and was quite impressive in person. The adhesive is glossy and smooth and fits perfectly on the driver head, with no signs that it is going to be prone to peeling. At address, it really appears as if the club itself was painted with the design. In fact, without a very close inspection, most wouldn't realize it was an adhesive at all. As mentioned before, this was an older driver head, and had taken some abuse in the form of a sky mark, and the ClubCrown adhesive covered that up perfectly. Those people looking to bring life back to a driver that has similar issues may find that quite helpful. One benefit of the particular design chosen is that it offers an extended alignment aid of sorts, which was a welcome and unexpected benefit.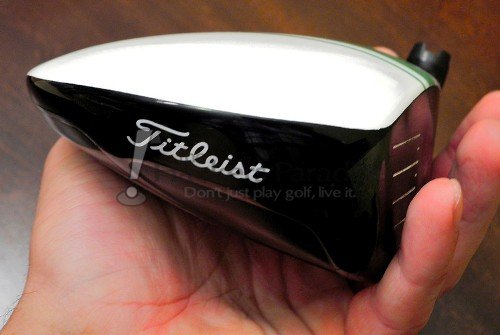 THP found much to be impressed about with our ClubCrown experience. From the quick installation and turnaround to the way it brought an old driver back to life, this is a product that is definitely worth checking out if you're interested in putting a personal touch on your golf club. Most ClubCrown designs sell for around $40 and a full listing of the multitude of available options can be seen on the company's website, www.clubcrown.com.