Distance measuring devices are more popular than ever and while many devices seem to be popping up each and every year, one brand still appears to be the most discussed on the THP forums and that is Bushnell. The new Z6 device is accurate from 450 yards and has what the company calls VDT (Vivid Display Technology) and in THP testing, was one of our favorite devices in the entire category.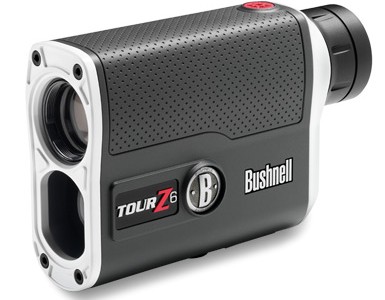 The Prize
The picture above says it all and it is the Bushnell Z6 laser rangefinder.
Rules
One entry only per participant
To enter, simply explain why a Bushnell Rangefinder would help your game in the comments section below.
This contest is open to anybody that would like to participate
Winner will be randomly drawn.
The deadline of this contest is Friday June 29th, 2012 at 11:59pm EST. All entries must be received by then to be considered.
Bonus Entries
Your comment counts as 1 entry in the "hat".
If you Tweet this contest on twitter you will also receive a bonus entry in the "hat". You can do so by mentioning the contest & the twitter handles @hackersparadise @BushnellGolf in a tweet.
If you mention this contest on Facebook by tagging the Bushnell Facebook Page & "like" THP you will also receive a bonus entry.
If you are a forum member with at least 10 posts, and 5 in the last 30 days, you will receive 5 entries in the "hat" rather than 1, if you choose to enter.
You must include your forum screen name, twitter handle & Facebook Page link in the comments section to qualify for bonus entries.
If you are not a forum member but would like to sign up, Click Here. Registration is always fast, free, and easy.
Good luck everybody. Winner will be announced in the THP Forum in the contests section Sunday (a week from today) evening.