One of the hottest new drivers coming out this year is the Callaway RAZR Fit driver and after testing it out, I have to say it is living up to the hype. Well, THP wants to give one to a lucky forum member in this contest that should be a lot of fun.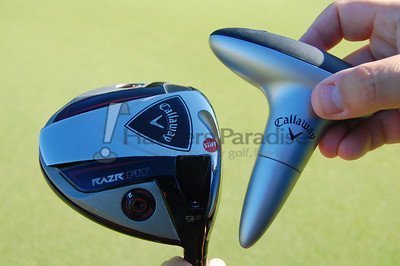 The Prize
A brand new Callaway RAZR Fit driver built on the tour van and we will actually get a video of the tour van building your club for you.
The Contest
To enter the contest is very easy. You will record a brief video, no longer than 30 seconds and upload it to YouTube or any other video hosting site. Then you will send us the video link in the email address provided below. The content of the video is completely up to you from outrageous and funny, to rather serious, but in the end, you must explain why the Callaway RAZR Fit driver will take your game to the next level.
Details
For more details and rules and exactly how to enter, click here.