The 2013 US Open was full of drama down to the wire, not only because of the great golf being played, but because of the exciting contest THP was hosting with Wilson Golf. The prize, a limited edition Wilson D-100 iron set in which only 10 were made. Well, THP has decided that this set is just too perfect to stop at just one giveaway, so instead, you have a chance to win a second set (also part of the limited to just 10) starting today.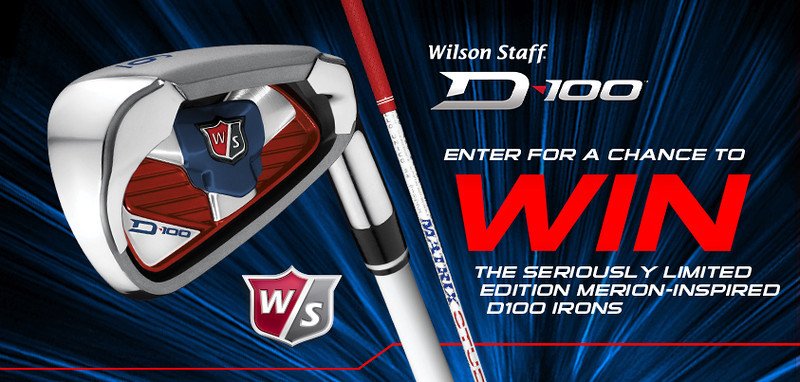 The Prize
Seriously Limited & Seriously Long.
A true work of art and there are only 10 made in the entire world. These limited edition D-100 irons from Wilson Staff would look great as a keepsake or put in play and dazzle with distance.
Rules
One entry only per participant.
To enter, follow the steps below.
This contest is open to anybody that would like to participate.
The winner will be randomly drawn.
The deadline of this contest is Friday June 21st, 2013 at 11:59pm EST. All entries must be received by then to be considered.
Entering
Entering the contest is done in two steps.
Step 1 – Follow @hackersparadise and @WilsonGolf on Twitter.
Step 2 – Send this tweet from your Twitter account. " I want to win the @WilsonGolf Limited Edition D-100 Irons from @HackersParadise to achieve #GreaterResults –> http://bit.ly/11TZPb9 "
THP will announce the winner of the contest on the THP Forum at the conclusion.
If you are not a forum member but would like to sign up, Click Here. Registration is always fast, free, and easy
Good luck everybody.