THE PRIZE IS NEXT LEVEL
The Ben Hogan Experience with UST Mamiya is coming up next week and that means Team Tyler vs Team Danny are about to square off for a weekend of golf at Hammock Beach. Every participant receives a brand new set of irons, wedges and all with custom UST Mamiya shafts that are only 1 of 10 sets made. The Live Update Thread will be going crazy with updates and here is your chance to win alongside of them.
The Prize
The grand prize winner will win a trip to 2021 Shaft Up, sponsored by UST Mamiya. Airfare, lodging, new clubs and fitting, ALL INCLUDED. If you win, and are a 2021 Albatross Club Member at the time of entry, that prize is yours. If you are not a club member (club is open to anybody), but still want to enter and win, we have a tremendous THP Prize Pack for you as an alternative, that will include Ben Hogan equipment.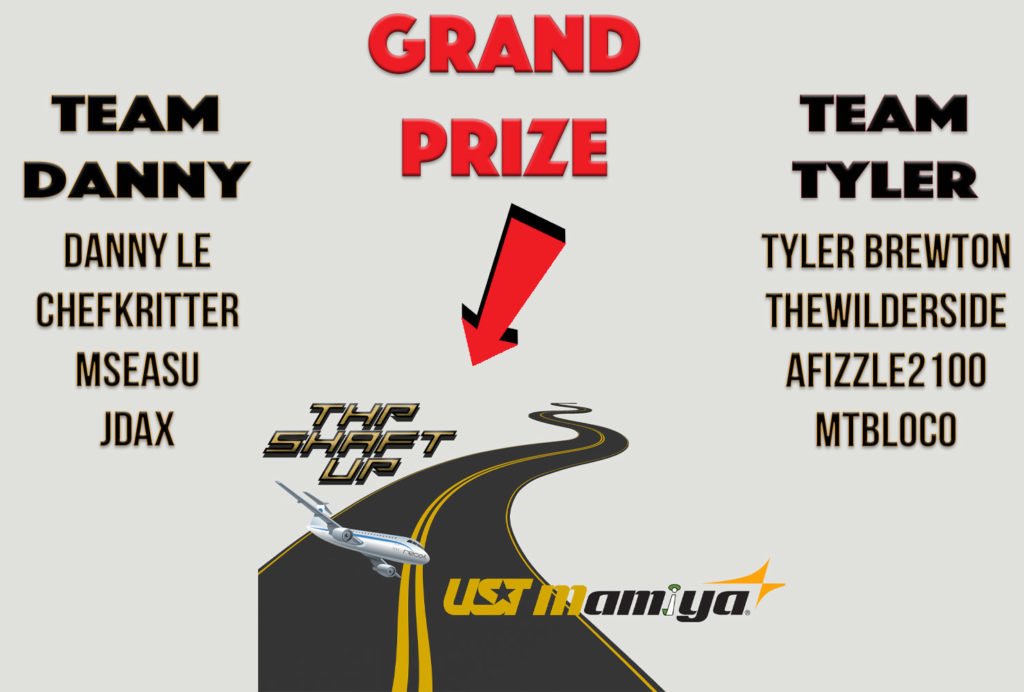 How to Enter
Entering is as easy as checking over that graphic above, and making your selection of who you think is going to win. Team Danny, led by Danny Le, head of Marketing of UST Mamiya (along with 3 forum members) or Team Tyler led by Tyler Brewton, Director of Brand for Ben Hogan Golf (along with 3 THP Forum Members).
Make your prediction below and include this information.
Which Team is Winning?
Are you a 2021 Albatross Club Member (Grand Prize)
Are you RH or LH
Then sit back, enjoy the live updates that come and see if you picked the winner.