Last year we presented the greatest 60 seconds in golf equipment sponsored by Budget Golf and if you missed that, it is a video that is definitely worth watching here with THPer OITW completing the dream of many a golfer.
Thousands of entries came in to be part of the Sweep and two lucky THPers are heading to Chicago next week to compete in a game show unlike any other.
The Semifinal Run
Each participant will be armed with a shopping cart complete with a camera attached and they will have a specific task to complete, and the first one to do so will move on to the grand finale. The task will be to find some Cleveland Golf items throughout the Budget Golf Warehouse. The first of the two participants to complete the task and make it back to the finish line is the winner and moves on to their 60 seconds of championship glory.
The Championship Run
Armed with a shopping cart with some cameras. A stop watch will be set to 60 seconds and when the horn sounds, their job will be to take off and grab anything they want. If it is in the cart when they finish the run, they get to keep it. One thing to remember is they can only take one of a specific item.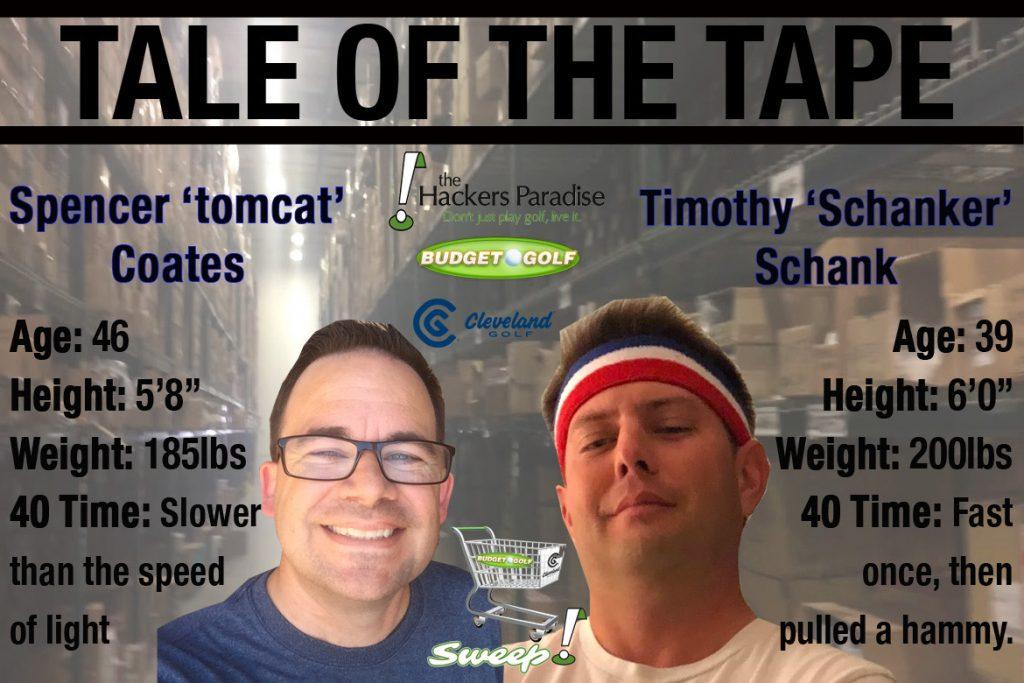 The Contest
The tale of the tape says it all. Two THPers as contestants and only one winner. The winner gets a chance at the big run as well as wins a trip to to Huntington Beach, CA to get fit for new wedges at Cleveland Golf HQ.
To enter, jump into the THP Forum thread and make your prediction. All entries must be made in the forum to qualify.