The Bolle Eyewear we have had with us on the THP Tour Van gets rave reviews. If you look up, you will see a pretty cool Bolle banner ad and you may have also seen one on the front of the THP Tour Van. Sunshine is not over yet, and THP & Bolle want to make sure you are protecting your eyes as well as looking great doing it.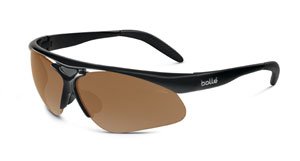 The Prize
The lucky winner will receive a brand new pair of Bolle Eyewear designed specifically for golf. The best part is, you get to pick the style you want to win.
How To Enter
Entering is as easy as clicking below. The link will take you to the contest entry in the THP Forum. From there you will follow the easy rules and select the pair you would like to win. One lucky winner will get the Bolle Eyewear that they selected.