It's US Open time and with the rain scheduled to dump on the tournament most of the day, THP thought it would be fun to celebrate this wonderful major with another contest.  This one for a limited edition Callaway staff bag.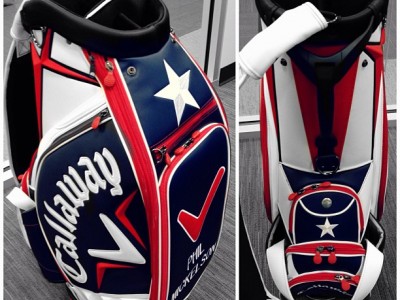 The Prize
Just as the picture shows, one of the US Open inspired Callaway Staff bags delivered from THP right to your door.  Phil Mickelson embroidery not included
Rules
One entry only per participant.
To enter, follow the steps below.
This contest is open to anybody that would like to participate.
The winner will be randomly drawn.
The deadline of this contest is Sunday June 16th, 2013 at 2pm EST. All entries must be received by then to be considered.
Entering
You enter the contest two ways.
Step 1 – Leave a comment in the section below explaining why you would like this beautiful staff bag.
AND
Step 2 – On Twitter, follow both @CallawayGolf & @hackersparadise.  Then, send out a tweet about the contest; You must include these 3 things in the message: @hackersparadise @CallawayGolf & #StaffBagBeauty.
THP will announce the winner of the contest on the THP Forum at the conclusion. Cost of shipping the prize is covered for THP Albatross Club Members. Not a member and want to sign up, click here.
If you are not a forum member but would like to sign up, Click Here. Registration is always fast, free, and easy
Good luck everybody.