Time for an informal survey here, and answer honestly, even though I will have no way of knowing the response. How many times throughout your life, especially during your youth, were you reminded to stand up straight and not slouch? Personally, it was a phrase that I heard frequently, but sadly I didn't always heed that advice.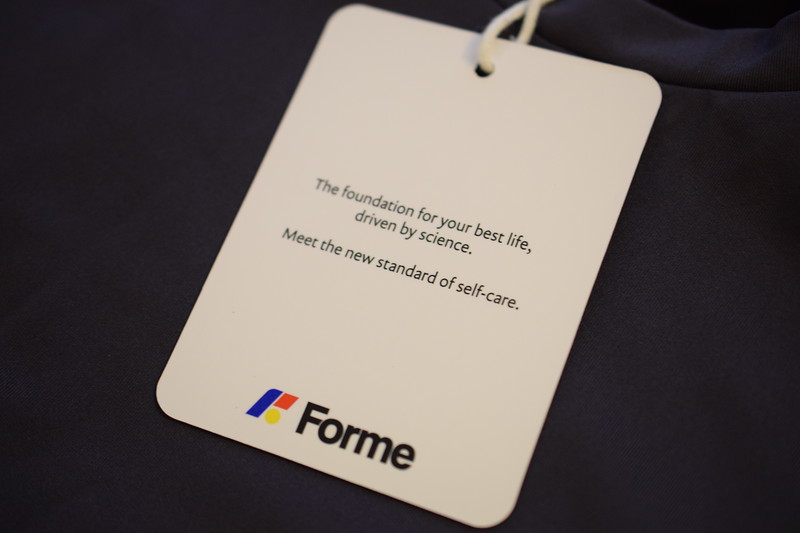 Having good posture is one of the keys to keeping the body healthy. Not only does it affect your back, neck, and hips, but good posture also helps with your breathing, causes more efficient blood circulation, and even leads to better digestive health. There are so many ways that posture plays a role in how your body acts and feels on a day-to-day basis, so when your posture is out of whack, chances are there are other lingering issues also going on. With these issues in mind, Dr. Stephen Liu created Forme, a company taking dead aim at posture issues by offering wearable therapeutics.
Forme was formed (lousy pun, I know) by orthopedic surgeon Dr. Stephen Liu during a difficult period of his life, as his mother was battling cancer. During this time, Dr. Liu yearned for a way to help enhance his mother's posture, which would allow her to breathe easier without having to go through any drastic measures. In its simplistic form, this is the basis for Forme to engineer articles of clothing that can create better posture.
While the inspiration for Forme came from family, the main focus of the brand has been athletes. With all the benefits that come from good posture, there is little doubt that these products could be a bit hit for the best athletes in the world, and it has been. Forme has already enjoyed success with athletes on several US Olympic teams, men's and women's US National Rugby Squads, and athletes that make up the NBA, MLB, and NHL. Their product is growing on the golf front as well for both players and caddies. Because of the versatility of this product, it can be worn wherever and whenever the user sees fit. Harold Varner III has found that this shirt helps him out quite a bit while traveling between tour stops. "I wear the shirt when I'm flying mostly from event to event. Sometimes I even sleep in it. The biggest difference I see in my body is good posture from wearing the shirt."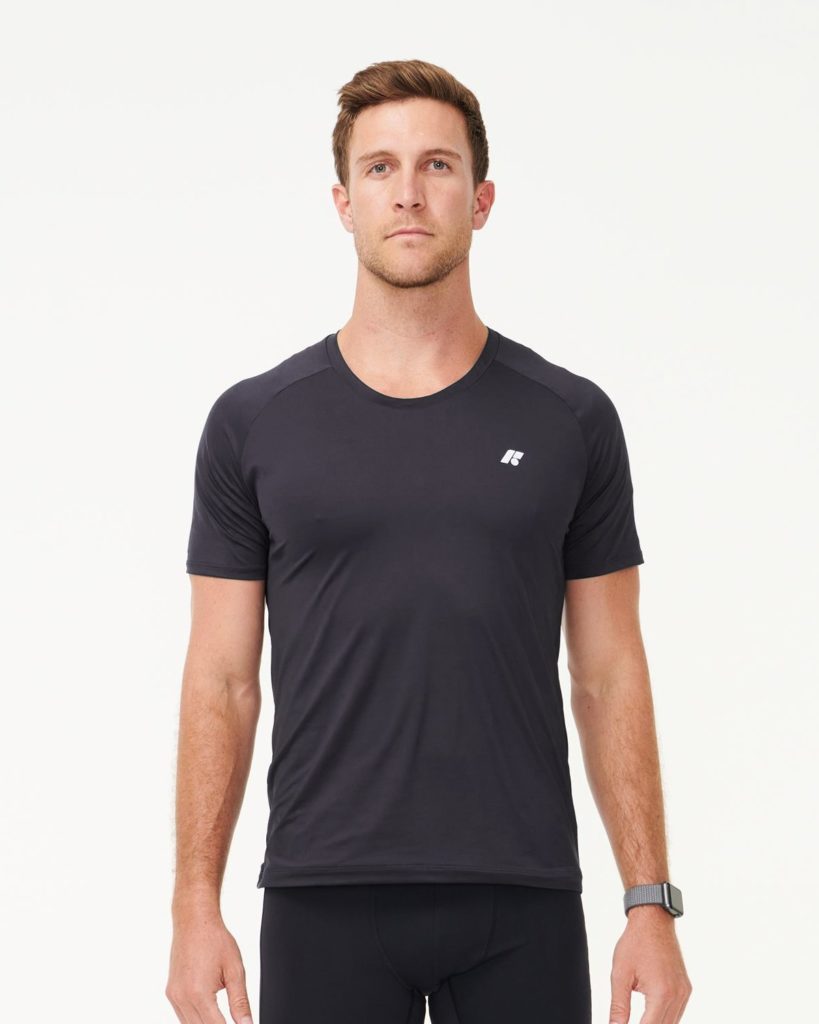 Sheldon Roberts is a Senior Golf-Fitness Trainer at Urban Golf Performance. Sheldon has not only incorporated Formewear into his routines, but also those of his clients. "When I first put on the shirt, I got instant feedback. The longer I wore the product, the better improvement I saw in my own flexibility, rotation, and posture. Not to mention the better positions I was able to get my body into. So, I made some of my clients wear the shirt during their training sessions. The results have been remarkable." The chart below helps illustrate how much extra rotation and flexibility has been gained by sporting a Formewear.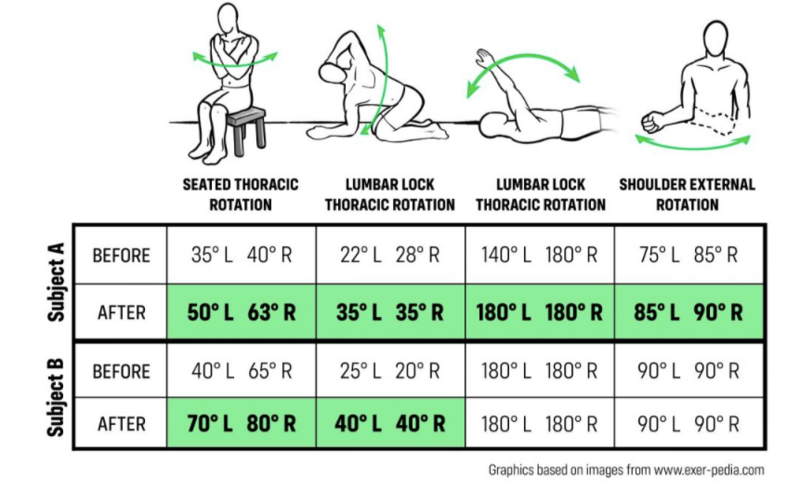 In the Forme arsenal are two different shirts for men, the Ace Tee, which I tried, and the Core Tee. The difference between these two is the Ace is more of an athletic workout top, while the Core is much more reminiscent of your everyday undershirt. Construction-wise, these shirts feature a dual-layer material. The inner material features an elastic band that stretches across your scapulas. This band is tight enough that it wants to force your shoulder blades down into a more natural position, which will help open your diaphragm more for easier breathing. For the ladies, there is a Power Bra and Sculpt Leggings, with the same philosophy in use on the bra. I am not the one to test either of those products, but THP co-founder, Morgan (aka GolferGal on the THP Forum), has been using one for a while now and has said she is very impressed.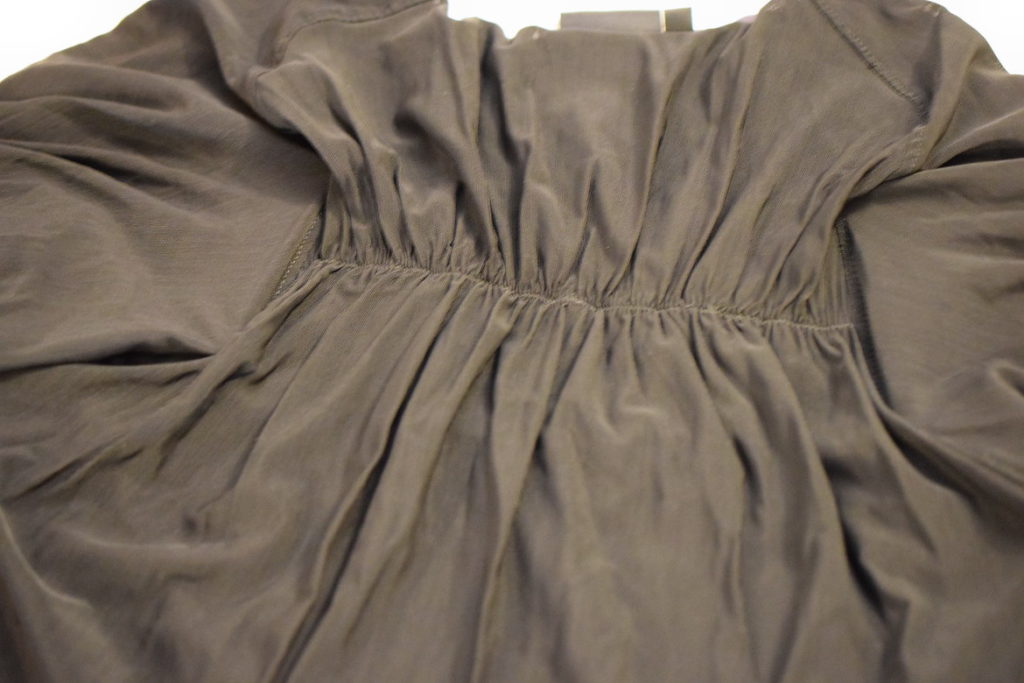 For longer than I care to remember, I have had back and neck pain. Perhaps we can diagnose the issue from being over-weight, out of shape, and someone who suffers from poor posture. Hearing about the success and science behind Forme's products made these shirts an attractive option for a wearable therapeutic. I've gone through my share of diagnostic wearables to "help" me get into shape, such as a FitBit and Apple Watch, while also trying other therapeutics such as Tens units and massagers. All of those products have their merit, but none of them provides the instant feedback that Forme's Ace Tee provides.
It's easy to be skeptical of a product that claims all you have to do is put it on and you will feel a difference, but in this case, it is 100% true. Upon slipping the Ace Tee on, the change in my posture was noticeable, not only in feeling but also in appearance. It's incredible how much this shirt works as advertised. Instantly my shoulders felt like they were pulled back, and I was standing nice and tall. How comfortable that position will be will vary depending on your body because that sudden change was noticeable. For me, after that initial wow, I settled in and wore this shirt for hours. After the first day wearing this shirt, I experienced some minor soreness, which subsided the more I wore it.
Over the last few weeks, I have worn the Ace Tee during several different activities such as cycling, mowing the lawn, days at the office, and have even slept it in. Having converted to a standing desk, the days at the office with this shirt on showed how much better life could be when achieving better posture and balance. While I will be the first to admit that my sample size is relatively small, but early on, I can confidently say that my neck and back have felt much better on the days that this shirt has been worn. These examples help show that while Forme was developed with athletes in mind, it can pay dividends to those who work in a setting where we are sitting or standing for large portions of the day. Over time, I hope this shirt continues to retrain my back muscles, affording me the same relief when I am not wearing the Ace Tee.
Now let's get down to the price tag, which at $149-$159 will undoubtedly cause some sticker shock. If you think of this as only a shirt, then yes, it will seem high. However, keep in mind that this is not just a shirt. It is a wearable therapeutic and one that you can use as much as you want without worrying about how much battery life is in it. After my time with this shirt, I recommend it to anyone who feels like their posture is causing them some neck and back issues.
More information on all of the Forme products is available at their website, here.