As is the case with most companies, direct-to-consumer or not, there comes a time they branch out in an effort to get their brand out there, and what better way than golf apparel? It seems an easy decision, but the good ones don't just get a generic shirt and slap a logo on it, they put some thought into it. Cut Golf is doing just that, and we were able to get their "Game Day" polo in for a closer look.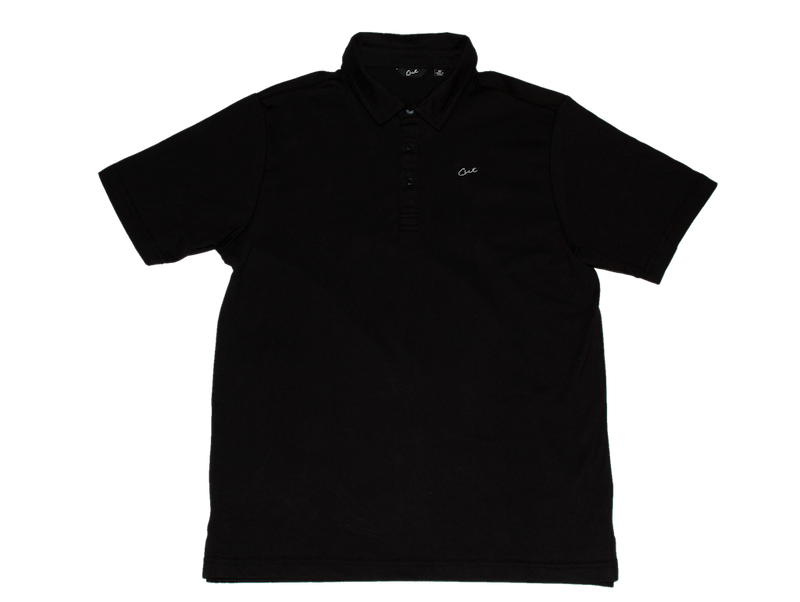 Quick Take
A 60/40 Cotton/Poly blend that has got some density to it. With heavy duty stitching throughout, a soft feel, and a standard cut, it's a polo that wears well on and off the course.
Cut Golf – "Game Day" Polo
Most times when a company branches out into apparel, it's a hit or miss kind of situation. But, as has been the case with Cut Golf when it comes to their golf balls, they don't intend to just throw something out there. Instead, they are offering a 60/40 blend with the Game Day polo that is simply plush in hand, and there is substance to this one and it stands out. It feels more cotton than anything, but the blend should be such that it stays wearable on and off the course.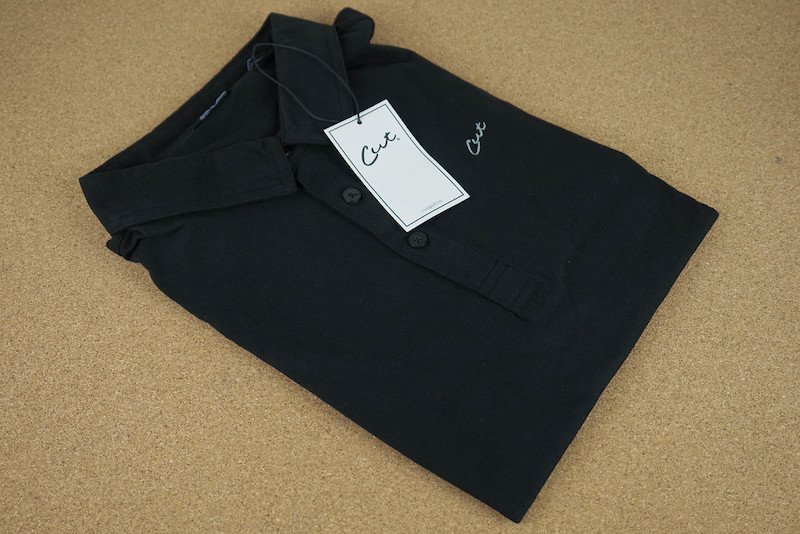 The style is simple and well done, it's a three button placket with a standard/traditional overall cut that fit true to size (I got a L in for this article), no crazy taper here, but it is tailored enough that it doesn't look boxy which is my biggest knock on most standard cuts out there. The stitching is heavy throughout the shirt, not just in the bottom hem, which is a sign of a piece that should wash and wear well over time. It is worth noting that the collar, while plush and with some substance to it, does not have any type of collar stay so it might be worth keeping an eye on long term.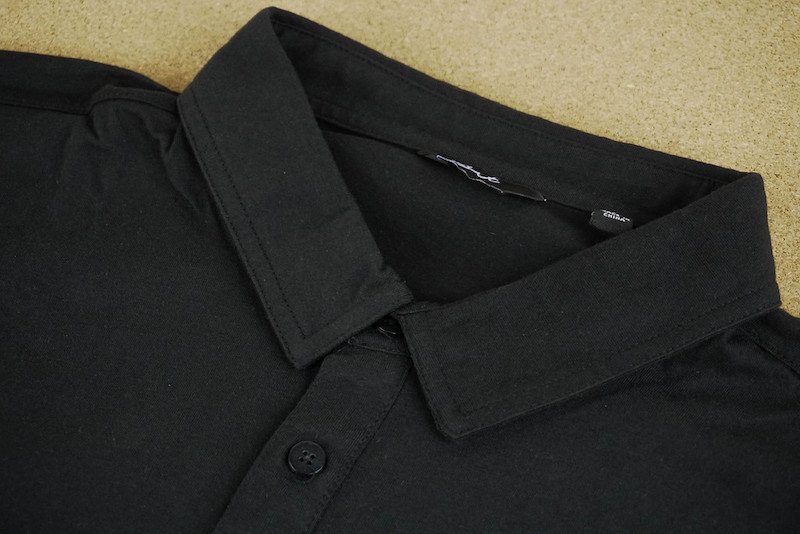 I wore the Game Day for a scramble tournament at my home course as well as just out on a date night with my better half, so both tucked and untucked, and it made for a clean and comfortable wear. I will add, I like that they didn't go gaudy with the logo like so many brands do, the "Cut" on the chest is just right by my standards and the script/font of it makes it look like an apparel branding rather than a golf branding, which I mean as a compliment.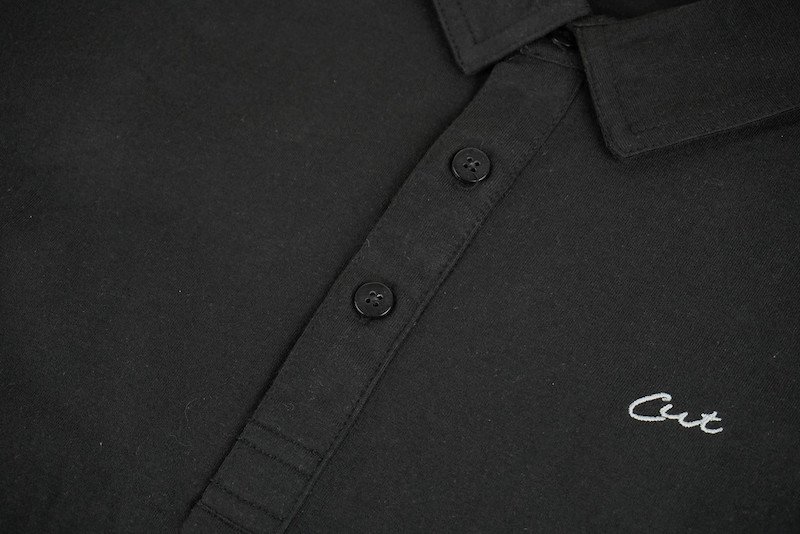 The Game Day is one of four different polo designs that Cut golf is offering right now, the price point comes in at $44.95 which is half the price of similar quality shirts I have worn in the past. Offered in the black which THP got in for this article, as well as a nice pale blue, this was a pleasant surprise with positives throughout.
The Details
Availability: Now – www.cutgolf.co
Price: $44.95
Sizes: S, M, L, XL, XXL
Color Options: Black, Pale Blue