Direct to consumer golf balls have been a wild arena to kick back and watch the past few years. While we still see a few newcomers jumping into the game, there are a handful of brands that have really done their due diligence to dig their feet in and offer the best products they can at some pretty jaw dropping prices.
One of those companies is Cut Golf, a name that THP'ers are quite familiar with. Through homepage articles and full forum reviews the birth and growth of Cut has been visible to all who have spent some time on our various outlets. The path that they have taken has not been without its bumps and hiccups along the way, and that is something that they not only accept, but have embraced in order to try to come out on the other side a better brand.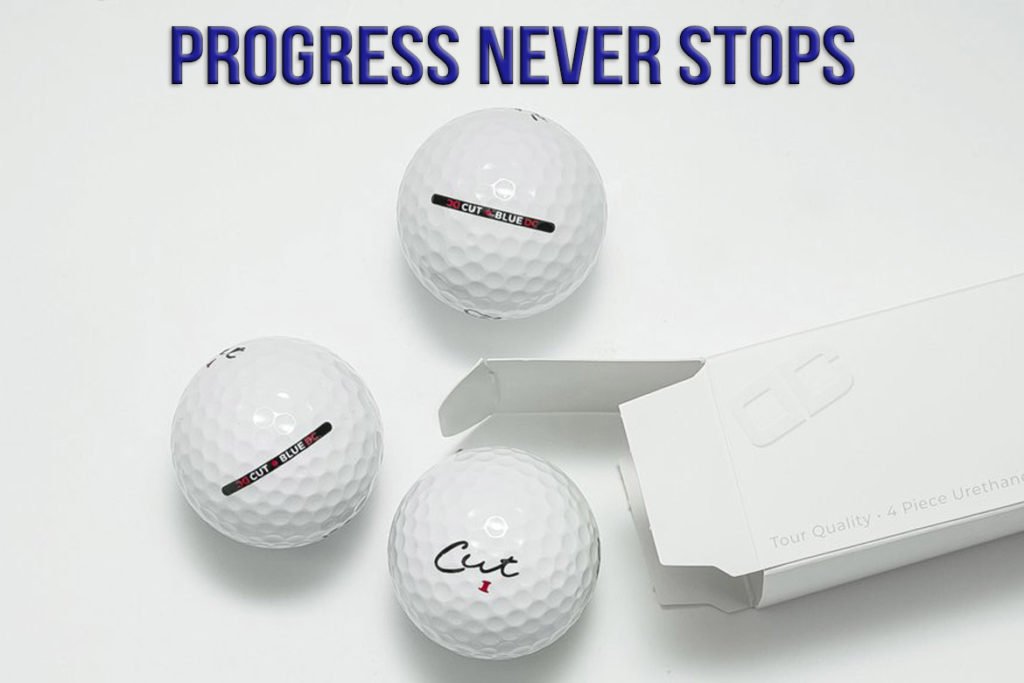 The Lens of Growth
I was first introduced to Cut Golf through THP in 2017 when it felt like the direct to consumer golf ball segment was at a fever pitch, and being honest, even after trying them I felt like they were just another product. The reasons for that on my end were the same feedback we saw from forum members at THP, the balls were so glossy they bordered on plastic looking, the logo was oversized and cumbersome, and something about the color just wasn't quite right. The key here however was that performance was never the knock.
With time though, something happened, both to the product and the brand, it evolved. Not only did the next generation of releases develop some pretty dynamic breadth in terms of options but Cut stepped up and addressed almost every one of the previous critiques they had received. The finish was a higher tier look, the logo was sized better with a sharper appearance, and the overall color was simply a better white.
Better yet, the products were even better performing and THP'ers had significantly positive feedback on the Cut Blue and Cut Grey golf balls, however, there was one issue…durability. I was one who saw this issue with quite literally cutting the Cut cover on a few test golf balls, to that the company discovered it was a few batches which were the culprit, but they were not willing to simply accept that as the answer.
Real Feedback – Real Changes
Feedback matters, I know this is something said a lot in the world, but it's honestly an absolute in any kind of production, not just golf. At times, I think when we do forum reviews at THP even the participants think that it's just for the community, and while that is part of it, the bigger reality is much more than that.
Companies love feedback on their products, good, bad, and indifferent all matter to them as long as it is being given with a little bit of tact and without overt malice. Remember this, the best companies watch, read, and thrive on the feedback. This is precisely where Cut has impressed me the most, they have been present throughout all of the reviews and testing done on their golf balls, and not only that, they took the information which they read to heart and used it to help better navigate their path within the golf ball segment. I say this as an absolute fact, our feedback was a catalyst to some true change with Cut Golf.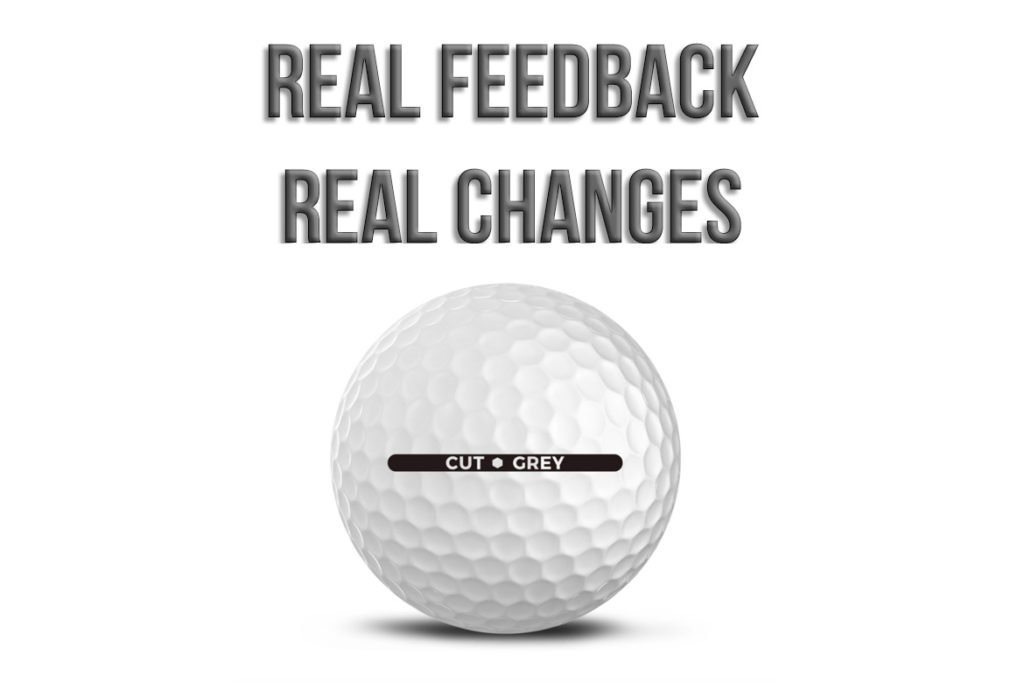 Progress Never Stops
As mentioned earlier, we can look at the Cut Blue and Cut Grey if you want to see how much feedback is taken to heart by the mothership. While they nailed down that it was only a few batches that had the cover durability issues, they went through thorough steps to not just fix it but insure it wouldn't be happening again. If that wasn't enough, they went a step further in establishing a "100% Satisfaction Guarantee" in which if any issues arise, Cut will offer a full money back exchange.
More than that though, it is also evident now more than ever that Cut is adamant on not just offering a couple of golf balls at a pretty eye catching price, but an entire lineup of golf balls that run the gamut of golfers needs at the same "absurd value", as the company puts it. The Blue and Grey (both $19.95/dz) remain front and center as the 4-piece and 3-piece urethane golf balls which compete with some of the best balls out there. Beyond that, there is also the Matte series ($19.95/dz) in four colors which are 3-piece ionomer golf balls, and the Red ($9.95), a 2-Piece ionomer ball, that are both at a lower compression.
The biggest example of the progress being made is the new Cut DC which is the highest priced ball Cut has produced to date ($29.95) but it is also their most technological design yet. Offering a dual-core design, the DC is a 4-piece urethane design that looks to square off fully with the top Tour level balls on the market. These aren't things that "just another D2C company" does, this isn't how they act. This is something much more interesting, and it is pretty cool to think that the feedback provided by the lifeblood of THP, our readers, were a key contributor to it all.
Want to try some out? Click here to check out their full array of golf balls. You can pick up a dozen or even just a sleeve to try them for yourself.