A couple of weeks ago we told you about a new golf ball coming from a company you may not have heard of called Cut Golf. The Cut Grey, as it's called, is now available, along with their full lineup of products. Why is this news? For starters, because we received a good sized amount of emails asking about when they would be available for purchase.

The other reason is because the company is heavily promoting the product as the best golf ball available anywhere for under $20. Is it true? We will let golfers be the judge of that, but early feedback by THPers in the forum section of this site has been extremely positive. The company has two urethane covered options, the Cut Blue, a 4 piece firmer golf ball and the Cut Grey, a 3 piece softer golf ball, as well as two surlyn covered options as well. Both the Red and White are two and three piece surlyn covered golf balls respectively coming in at $9.99 and $14.99 each.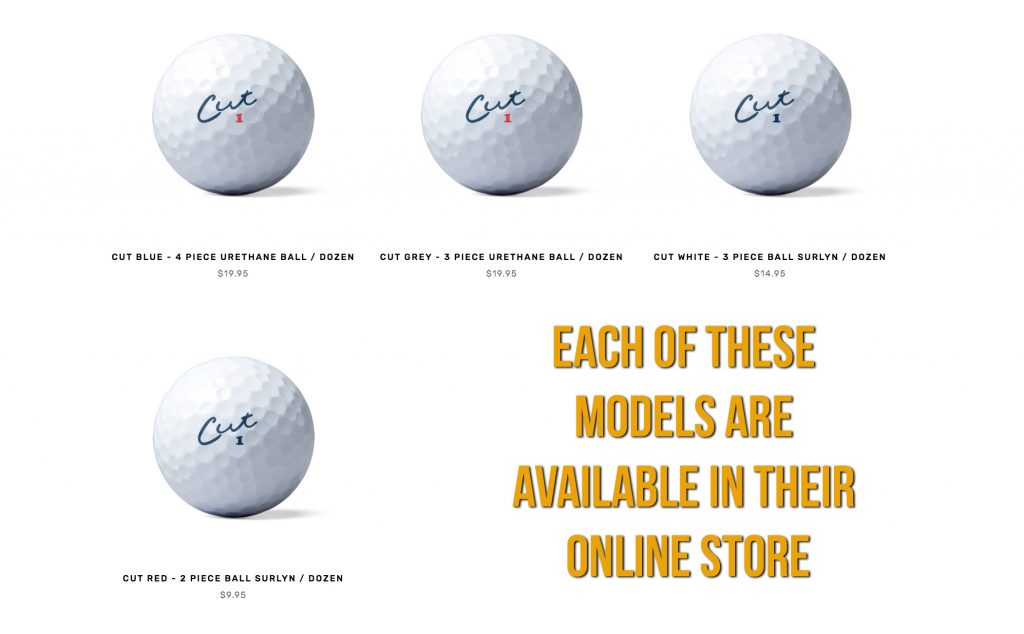 We want to hear from you. If you try them out, drop a note in the THP forum here. With the craze that some have had for lower priced urethane options as of late, here is another example, and this one has a number of THP forum members raving about them.
Have you downloaded the THP Mobile App? Available now for iOS and Android devices everywhere and is 100% free. The easiest way to enjoy all of the THP content, right in the palm of your hand. You can find it in the Google Play Store or the App Store right now.