Often times the golf bag is an overlooked item.  We spend so much time finding the right clubs, golf ball, and even clothing, but we don't think about our golf bag.  With so many options (stand or cart, 4-way, 6-way, 14-way etc) it's an item worth taking some time to research.  A new bag on the market for ladies is the Datrek D-Lite Ladies Cart Bag and THP has a complete overview for our readers.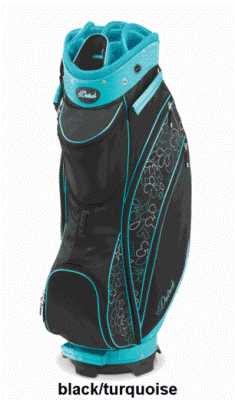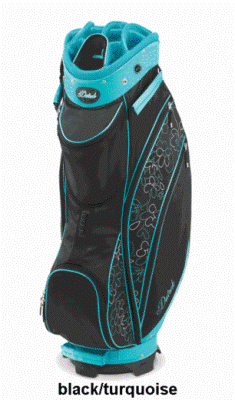 About the D-Lite Ladies Cart Bag:
14-way padded mesh top with full length individual dividers

6 total pockets provide ample storage including a deluxe fleece lined valuables pocket

Weighs only 4.5 lbs

Velour lined putter well

Two lift assist handles for easy transport

Tee holders

Insulated cooler pocket

Towel ring and Velcro® glove holder

Umbrella holder

Rain hood
As you can see this bag is loaded with features.   The 14-way top is one of our favorite features about this bag because you don't have to deal with your clubs getting stuck, forcing you to pull with all your might to get them out of the bag.   We also loved all the pockets for storage, as there was never a shortage of places to put your belongings.   The lighter weight and double handles made it very easy to move the bag in and out of the trunk and on/off the golf cart.
The D-Lite Ladies Cart bag comes in five colors: Tangerine/Silver/White, Berry/Black, Turquoise/Black, Melon/Charcoal, and Lime/Charcoal.  We received the Turquoise/Black, which is even nicer looking in person than in pictures.  The turquoise color is beautiful and bright, and makes for a great contrast to the black.  It's also nice to see a color that isn't pink or purple, whichare your more typical 'girl' colors.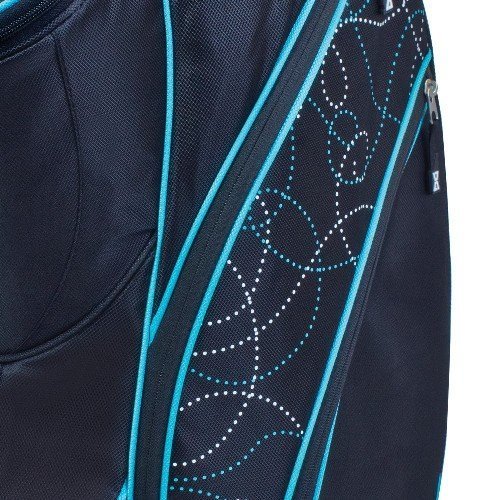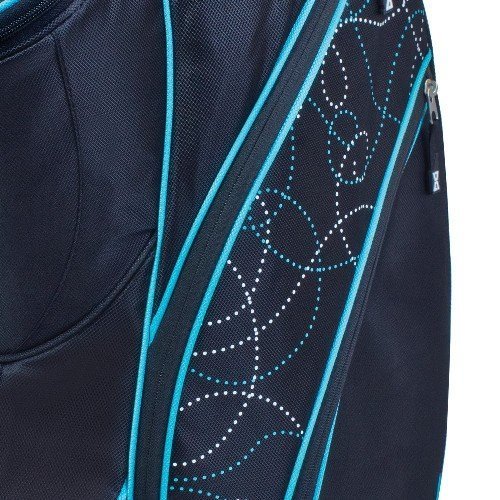 We found the quality and construction of thisbag to be top notch.  This is a bag you will have for a very long time.  The added floral detail along the side panels adds a wonderful feminine touch, without making the bag look too 'girly'.
This bag retails for $139.95 and you can even add your own person embroidery for an additional $20.   We found this to be an incredibly fair price, and if you are in the market for a new golf bag we recommend giving this one a try.
You can read more about this and other Datrek golf bags on their website at www.datrek.com.